Today, the two Class 'Cromptons' D6566 (33 048) and D6575 (33 057) that are under the care of the DEPG were in action on the WSR, connected in multiple and working an Empty Coaching Stock train from Williton to Bishops Lydeard.
The day started with some shunting at Williton and ended with both 'Cromptons' being placed over the pit at Westridge shed for an underframe and traction motor inspection, before D6575 returned to Williton (D6566 remains at Bishops Lydeard for further use by the WSR).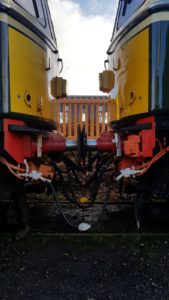 Here's some pictures of the event, provided by our Chairman Martin Howard and from DEPG member and regular contributor Mark Ireland. All items are (c) CC BY-NC 3.0.
There is also some very nice photos on the wsr.org website, one of which you can view via this link:
http://www.wsr.org.uk/cgi-bin/snap.cgi?h=Snapshot&p=2020/11/006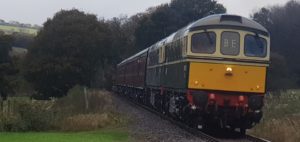 The above is extracted from a video that Mark captured while getting a good soaking! To see an extract of that video, go to our Twitter page: https://twitter.com/wsrdepg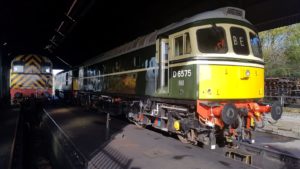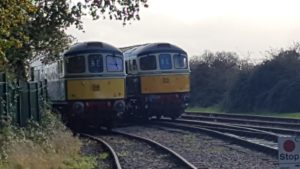 And many thanks to Railcam UK and the WSR for the following scenes that were captured from the Williton North webcam earlier today: weblink http://www.wsr.org.uk/r-cam-wn2.htm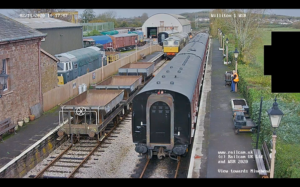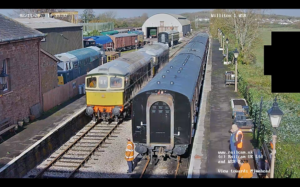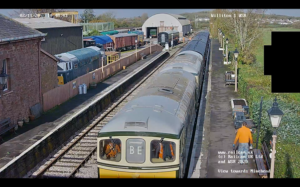 Well done to the DEPG's 'Team Crompton' and to the volunteers and staff of the West Somerset Railway !