If you like what we do, please help us to continue to do it !
​
MAKE A DONATION

Payment options are Online Banking or PayPal or Credit/Debit cards via our Shop page.

 

Sign up to Amazon Smile and GiveasyouLive or Easyfundraising to help the DEPG at no cost to you

D1010 and most of Gordon at Williton 29th August 2020. Photographed by Ian Robins. © CC BY-NC 3.0

Heritage locomotives are constantly in need of care and attention and although we are all volunteers, giving our time and expertise for free in support of the cause, we can't get away from the fact that we need financial support as well.

D9518 compressor internals on display at Williton. Photographed on 26th September 2020 by Martin Howard. © CC BY-NC 3.0

Our operational locomotives need servicing and that consumes parts and lubricants. Our non-operational locomotives are restoration projects in their own right, with a team of volunteers working to restore or replace parts to gradually return the locomotive to service. 

D9518 brake frame being reassembled. Photographed by Terry Deacon on 14th October 2020. © CC BY-NC 3.0

Some projects take many years because of the combination of money, volunteer and facilities – we need to raise funds to support all of this.

 
 
 
 
 
 
---
PLEASE DONATE TO HELP US CONTINUE OUR WORK ….. !
PAYMENT INFO: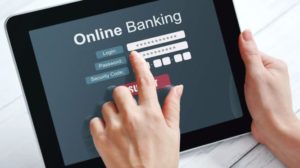 Sort Code: 09-01-54    Account Number: 79983488
Account name: THE DIESEL & ELECTRIC PRESERVATION GROUP LTD


For PayPal, please send all payments to donations@depg.org
---
Social media channels: