This coming weekend is the AUTUMN STEAM GALA and we are delighted to be able to support this event by providing our Beyer-Peacock 'Hymek' D7018 on all three days, Friday 1st, Saturday 2nd and Sunday 3rd October. The 'Hymek' will be working in 'top-and-tail' mode with WSR 2-6-0 'Mogul' 9351 and the 'Hymek' will be hauling the train from Bishops Lydeard to Dunster (with bus connection to Minehead) with the 'Mogul' attached at the rear for hauling the train back to Bishops Lydeard. The 'top-and-tailed' service will extend to Norton Fitzwarren once on Friday afternoon and twice per day on Saturday and Sunday.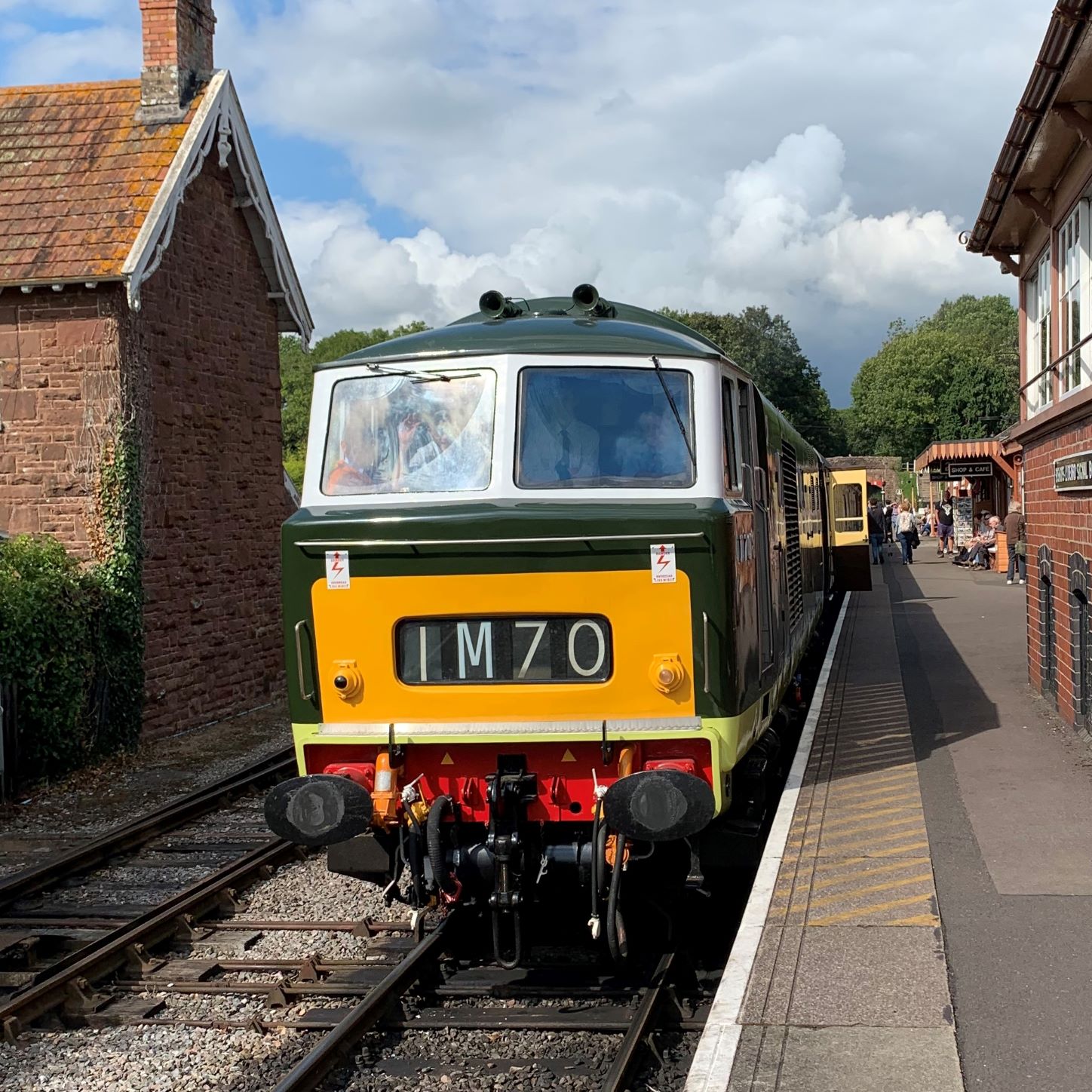 Beyer-Peacock 'Hymek' D7018 stands at Bishops Lydeard station with a service for Norton Fitzwarren on Saturday 18th September 2021. Photo by Andy Royal © CC BY-NC 3.0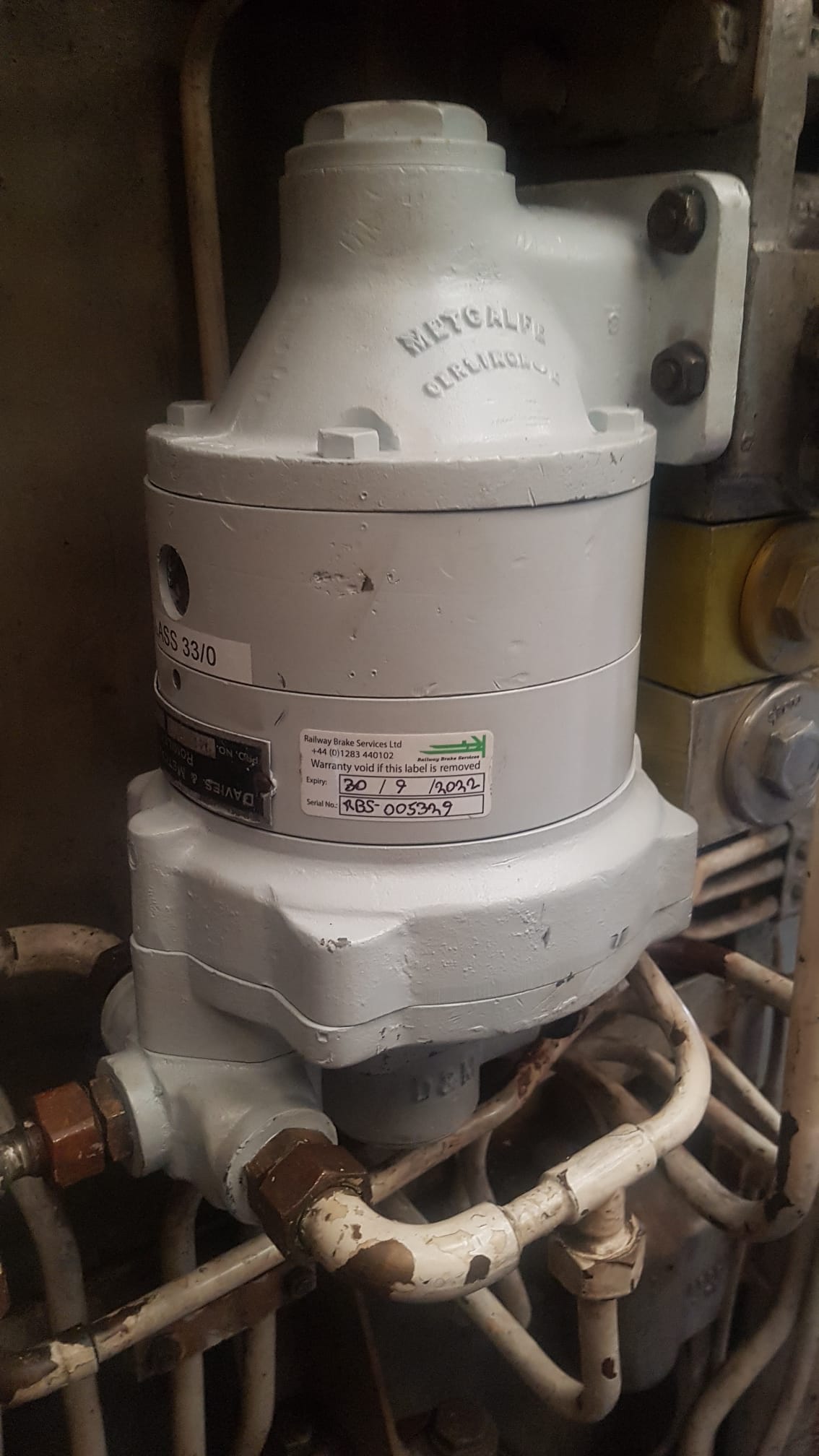 D6566 (33 048) automatic brake valve (sometimes referred to as the 'triple valve') replaced with a refurbished part at Williton on 25th September 2021. Photo by Martin Howard © CC BY-NC 3.0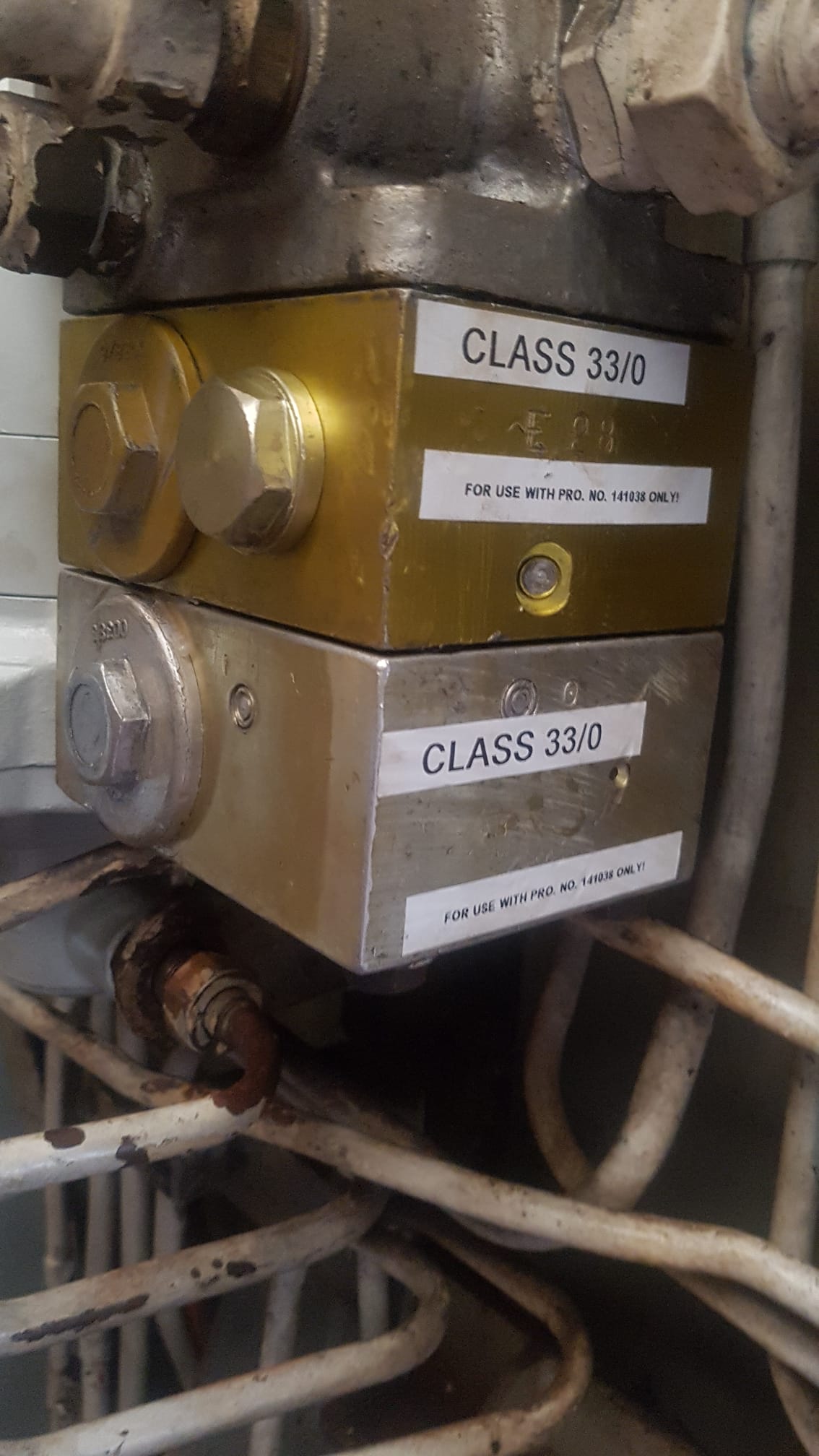 D6566 (33 048) brake valve timing blocks were replaced with refurbished parts at Williton on 25th September 2021. Photo by Martin Howard © CC BY-NC 3.0
Class 33 'Crompton' D6575 (33 057) – this loco also performed really well during the Mixed Traction Weekend and remains at Bishops Lydeard as the 'Thunderbird' loco, on standby in case of any difficulties with the rostered locos.
Class 35 'Hymek' D7017 – this loco is waiting patiently for her turn in the 'Swindon Shed' where she needs to go over the pit for the bogies to be disconencted before the body gets lifted. This work is pencilled-in for the 'work week' that will take place in the first week of November, subject to space being available in the 'Swindon Shed'.
Class 35 'Hymek' D7018 – this loco has been racking up the miles and bringing visitors from far and wide as she has performed on the 'excursion' specials and during the Mixed Traction Weekend already this year. Her next appearance is at the Autumn Steam Gala and she is also booked for the last 'excursion' special of the season that will run on Saturday 16th October.  
Class 14 'Teddy Bear' D9518 – work continues apace on the restoration of this loco, with volunteers working on the frames and the cab structure in parallel. The repairs to the battery box have moved along to the stage where the extensively repaired box has now been bead blasted and painted in primer, allowing the team to move on to the second box and the various other parts.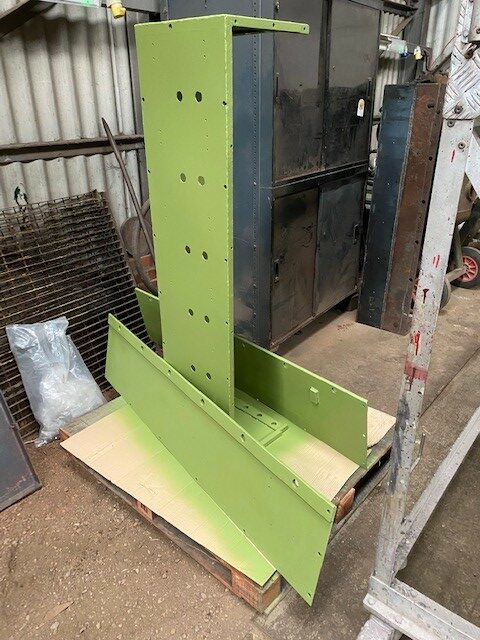 The rebuilt battery box for D9518 receives a coat of primer at Williton on 14th September 2021. Photo by Terry Deacon © CC BY-NC 3.0
This loco is the subject of a fundraising appeal so please follow this link to find out more. We need your help ! In addition to funds, we also need plenty of HANDS. If you love the 'Teddy Bears' and you are not already a member of the DEPG, please join us so that you can become one of the team that is going to return D9518 to full operational condition as 'NCB No. 7'.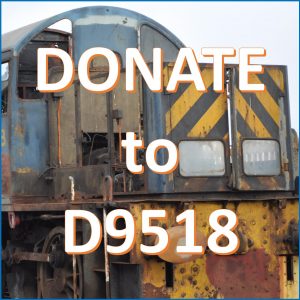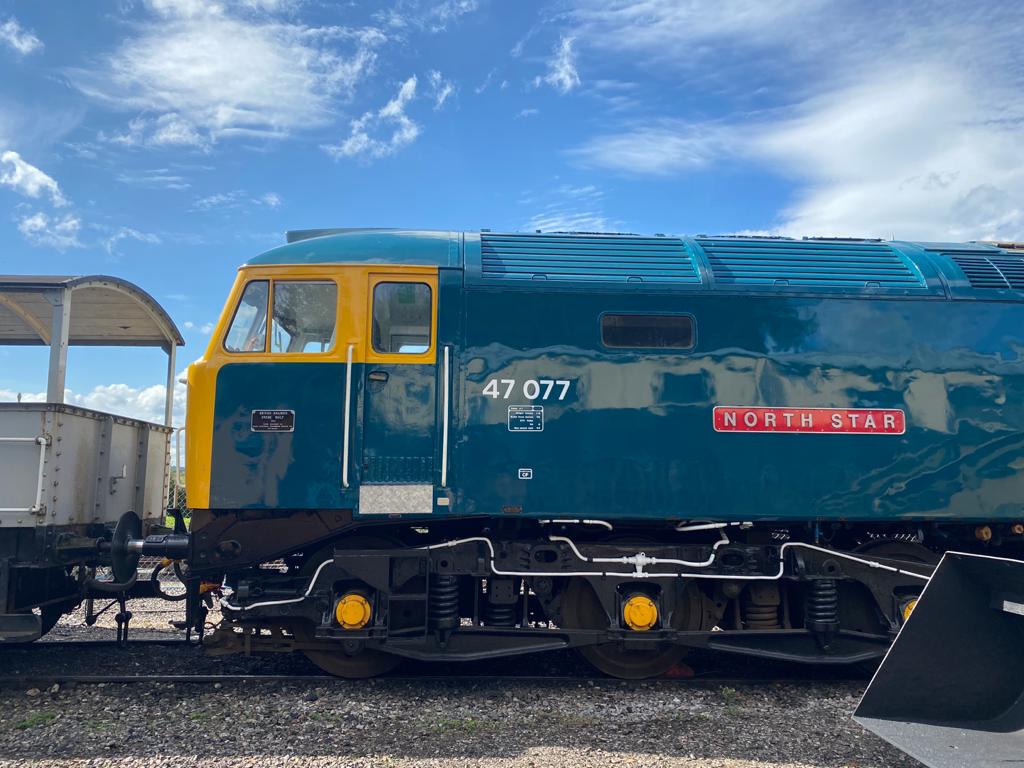 BR-Brush Class 47 47077 (D1661, 47613, 47840) 'NORTH STAR' remains at Westridge Shed, Bishops Lydeard pending her move to the NYMR. Pictured on 17th September 2021 by Andy Royal © CC BY-NC 3.0
Andrew Barclay 0-4-0DH 578 – last but not least, this little diesel-hydraulic loco developed an air leak that needed to be repaired before the loco could be used again, so this was dealt with on Saturday. Attention then moved to the engine governor override lever that is used when starting the engine. This lever is used to command the governor to admit more fuel, so it is basically a hand throttle that is used when getting the engine started from cold. At the far end of the lever, there is a pin that has sheared off, preventing the lever from functioning, so Neil and John C set about repairing it. This will take some time because it is quite inaccessible!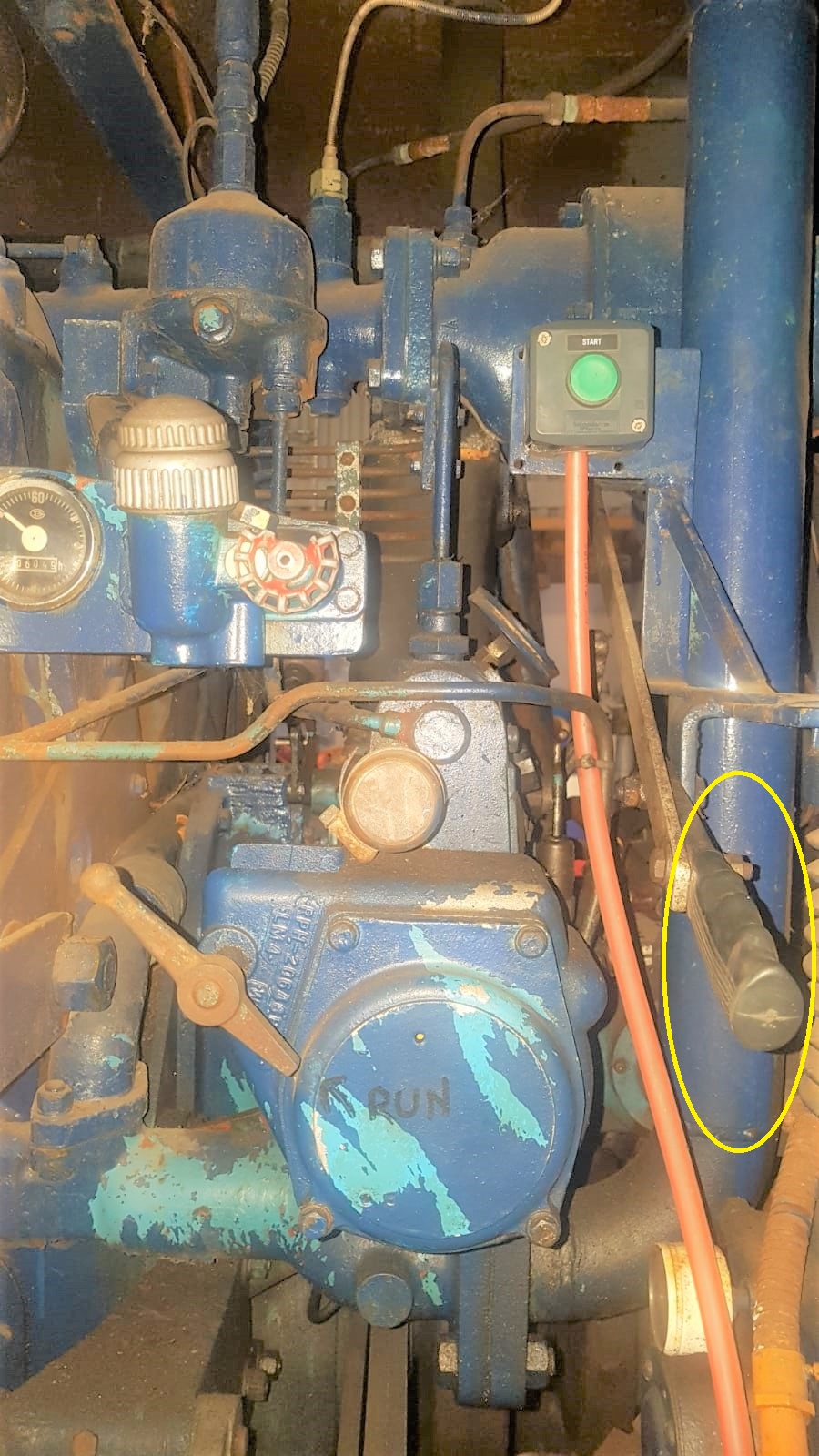 Andrew Barclay 578 engine governor override lever can be seen inside the yellow oval. The green START button is above and these two controls are used when starting the engine from cold. Photo taken at Williton on 25th September 2021 by Martin Howard © CC BY-NC 3.0
Many thanks to all of our volunteers who are hard at work cleaning, painting, maintaining, restoring, managing and fund raising for our fleet of heritage locomotives !
Go to previous Depot News page