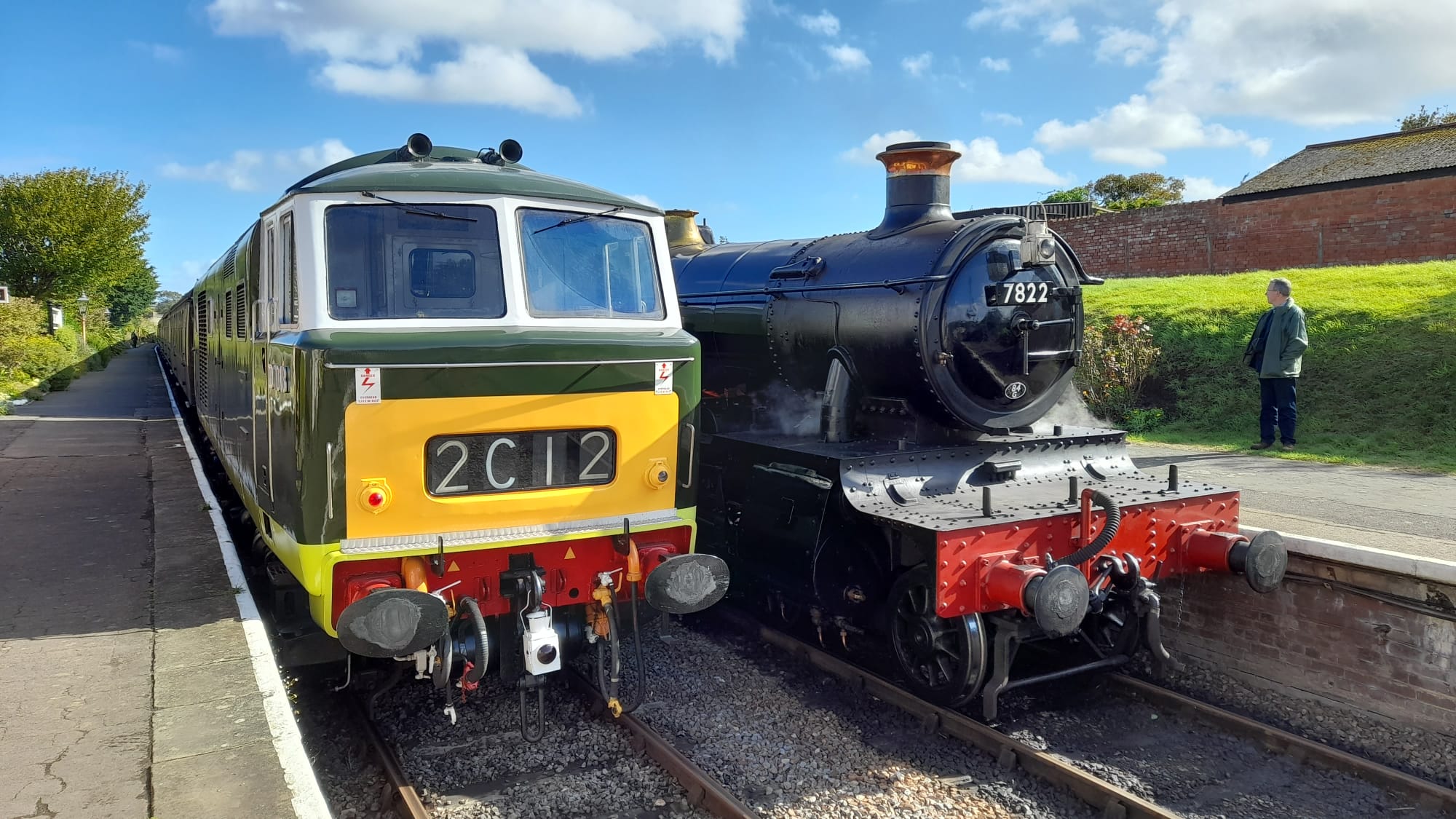 Beyer-Peacock 'Hymek' D7018 at Blue Anchor at the tail end of 1405 Dunster to Norton Fitzwarren service (headed by WSR 2-6-0 'Mogul' 9351) while BR(W) 4-6-0 7822 'FOXCOTE MANOR' stands alongside at the head of the 1320 Bishops Lydeard to Blue Anchor service (the loco will run around her train after the other train has departed). Photo by Tom Courtney © CC BY-NC 3.0
Last weekend, the DEPG was busy supporting the home steam fleet with their AUTUMN STEAM GALA and the event went pretty much to plan, apart from the weather. Friday was the best day weather-wise and Sunday was OK in between the showers, but Saturday was very wet all day and made photography quite challenging. We had to substitute Class 33 'Crompton' D6575 (33 057) for Class 35 'Hymek' D7018 on the Sunday due to operational issues, but we can confirm that the loco is OK and will be able to take part in the last of the booked diesel-hauled services for this season, the 'excursion' special on Saturday 16th October.
Here are some pictures of the AUTUMN STEAM GALA event, snapped during the drier moments: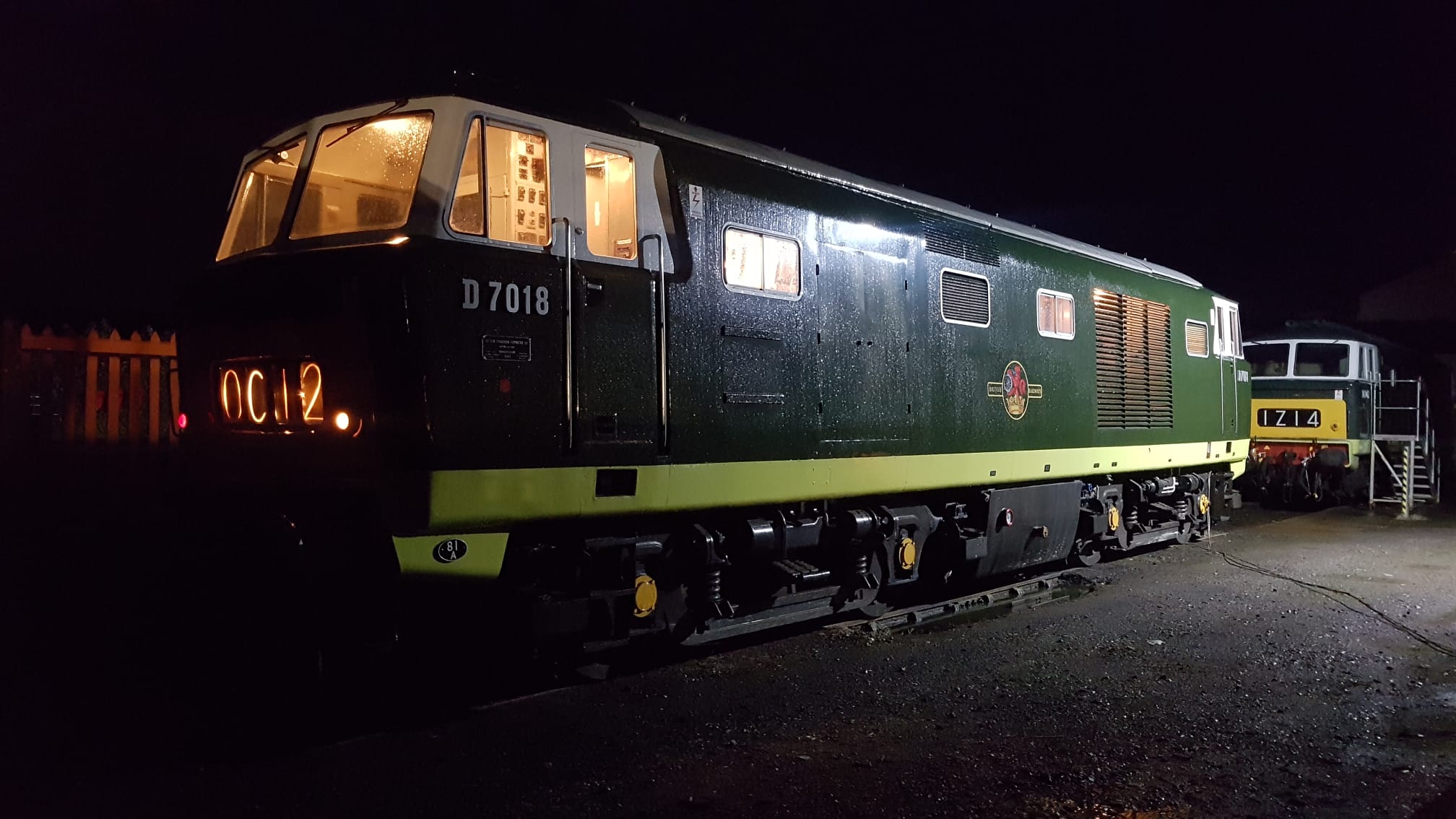 Class 35 'Hymek' D7018 is powered up at 0620 on the first day of the event to start the pre-heater that warms the engine before it is started up. This process takes around 90 minutes and is essential to ensure a clean startup and smooth running of the Bristol-Siddeley Maybach MD870 engine. Photo by Martin Howard © CC BY-NC 3.0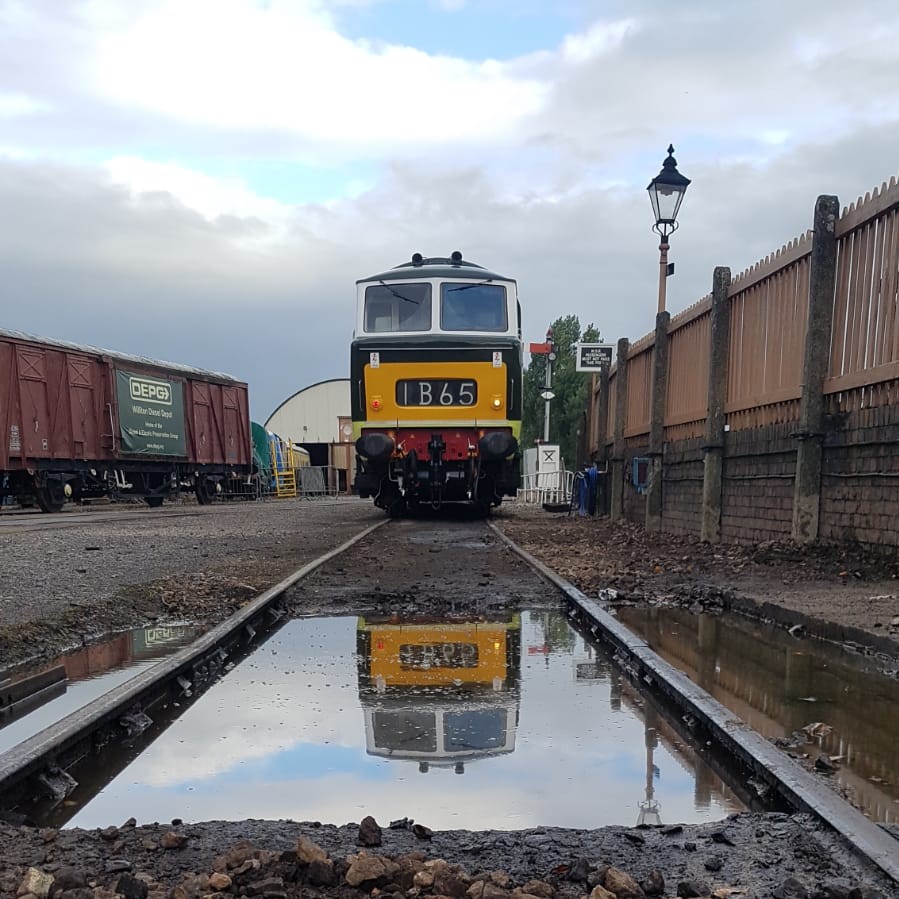 Class 35 'Hymek' D7018 has started up and has shunted Class 33 'Crompton' D6566 (33 048, not visible in this view) out of her way so that she can escape the South Yard at Williton to take her position at the head of the 0924 Williton to Bishops Lydeard service. Photo by Martin Howard © CC BY-NC 3.0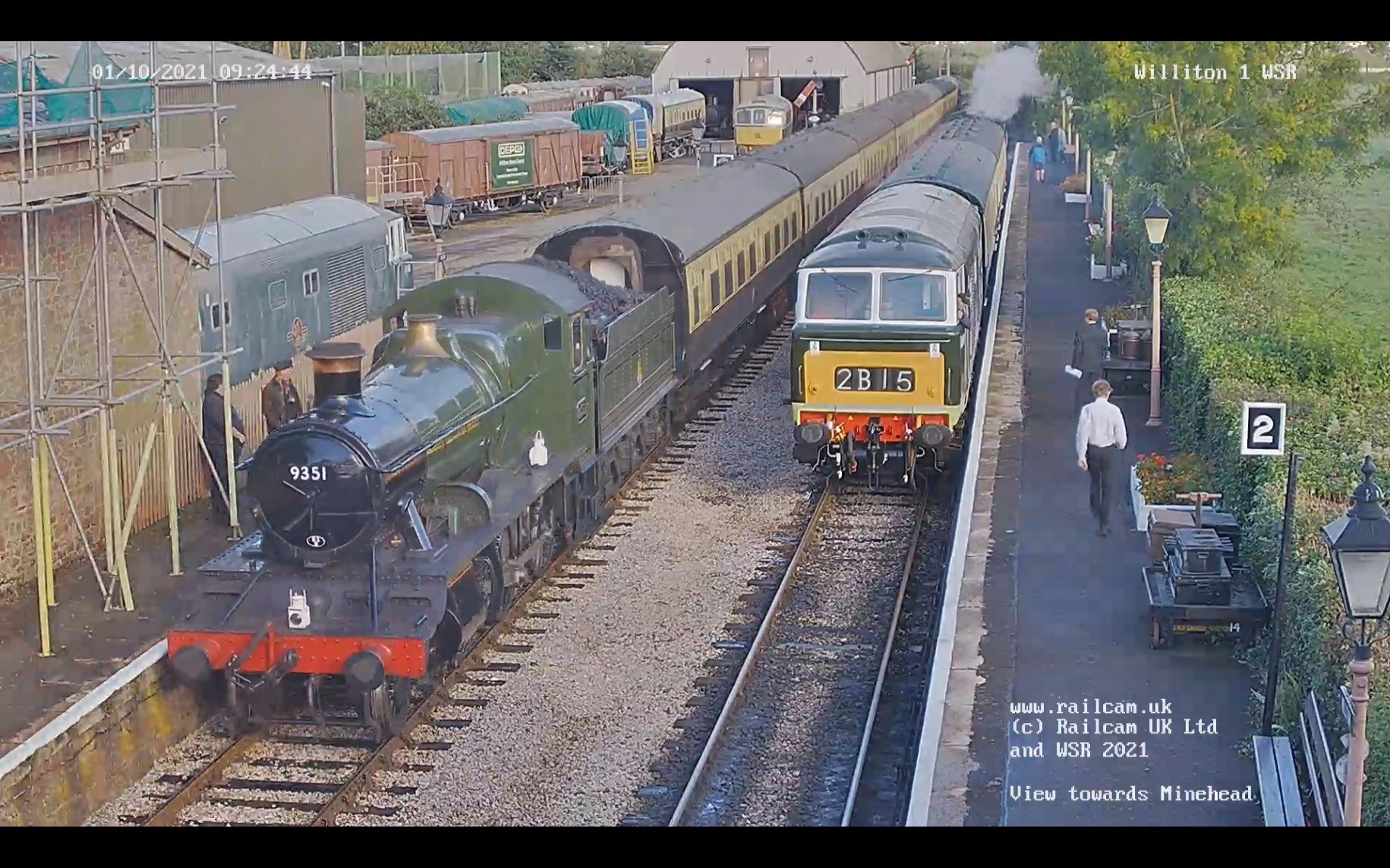 Williton Railcam capture showing six locomotives – clockwise L-R, 'Hymek' D7017 is stabled outside the Old Goods Shed, Class 33 'Crompton' D6566 (33 048) is stabled outside the 'Swindon Shed', sister D6575 (33 057) leaves with the train for Dunster from Platform 1 while at Platform 2, GWR 2-6-2T 5199 forms the rear of the 'Local' to Bishops Lydeard which will be hauled by 'Hymek' D7018 (to save a positioning move). The WSR's 2-6-0 'Mogul' 9351 forms the tail of the Dunster service (she will haul the train back from Dunster). Capture courtesy of Railcam UK and the WSR.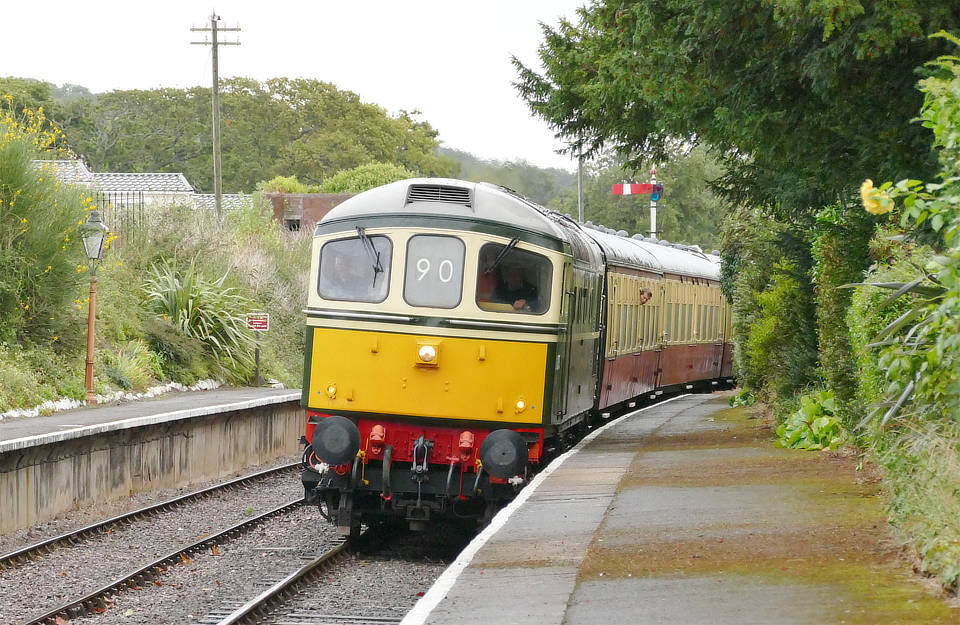 Class 33 'Crompton' D6575 (33 057) at the head of the 0850 Bishops Lydeard to Dunster service (where a heritage bus service will provide a connection to Minehead). At the rear of the train is the WSR's 2-6-0 'Mogul' 9351 (she will haul the train back from Dunster). Photo by Steve Edge © CC BY-NC 3.0