Our Class 33 'Crompton' D6566 continued to claim the 'most watched' top spot after having worked the WSR ballast train on multiple occasions over the last two weeks. The ballast has been hauled from Williton to various sites along the line in the direction of Watchet. On Monday 22nd March, there will be more ballast trains working between Williton and Doniford in support of the track relaying work that is close to completion there.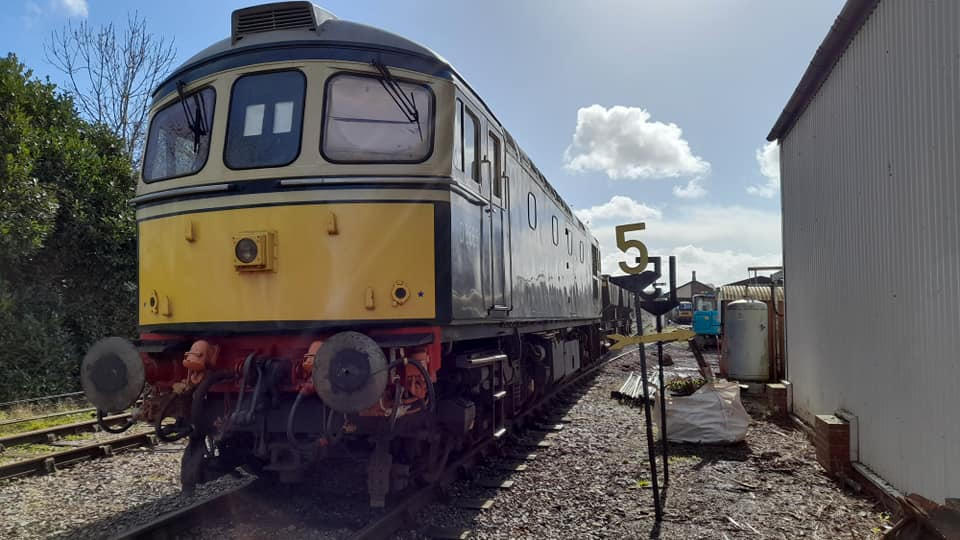 However, they won't be hauled by D6566 because she has failed a lubricating oil test and now has to stand down from WSR duty pending an investigation to find the reason for the drop in the viscosity of her engine oil. This is most probably due to a fuel leak in one of her high-pressure fuel injection pumps, resulting in diesel fuel reaching the lubricating oil sump, mixing with the oil and causing a reduction in viscosity. Her place will be taken by sister D6575 (33 057) who will be in action on Monday and D6575 will move D6566 to the DEPG depot for further attention.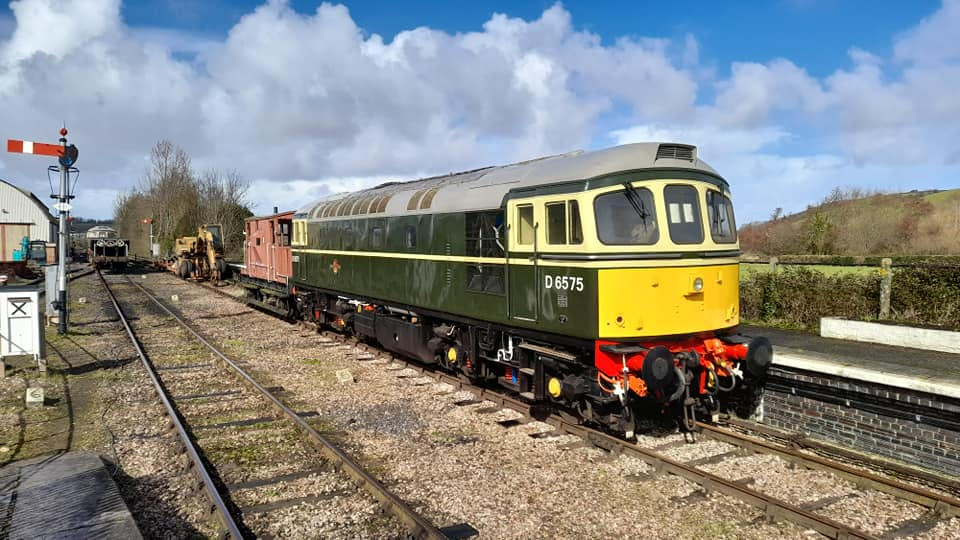 DEPG volunteer Class 33 loco manager Ian Robins and DEPG volunteer Tom Courtney have been attending to D6566 at Williton and have eliminated the possibility of a fuel leak from the pipework that carries the high pressure diesel fuel from the injection pump to the injector. All eight rocker covers were removed and the engine was started up last Saturday, and allowed to run for a while so that any fuel leaks could be identified. This test showed no signs of leakage so additional investigations will take place during this coming week. Here's a short video clip taken by Tom Courtney that shows the Sulzer 8LDA28 engine of D6566 running without its rocker covers in place:
LOCO NEWS: Other than that reported above, the status of our locos remains unchanged this week, due to lockdown.
Go to previous Depot News page