After the news bonanza of last week, it is a bit quieter this week because we only had two volunteers back to Williton since then to perform repairs on a malfunctioning door lock on Class 14 'Teddy Bear' number D9526. Maintaining the security of our heritage assets is a priority task, so that issue was resolved first, then the loco was started up and moved back to her previous resting place, closer to the Old Goods Shed, with 'Hymek' D7017 in tow.
Just a reminder, last week, we had to move the locos away from the Old Goods Shed to allow access for a structural survey, but now that has been conducted, we need them back up tight to the Old Goods Shed to maximise the space available to the WSR infrastructure team who are using part of our yard for materials handling in connection with the Doniford track relaying project.
Here's a couple of photos of D9526 from 2018, to give us a taste of what we hope to see later this year, after restrictions have been eased: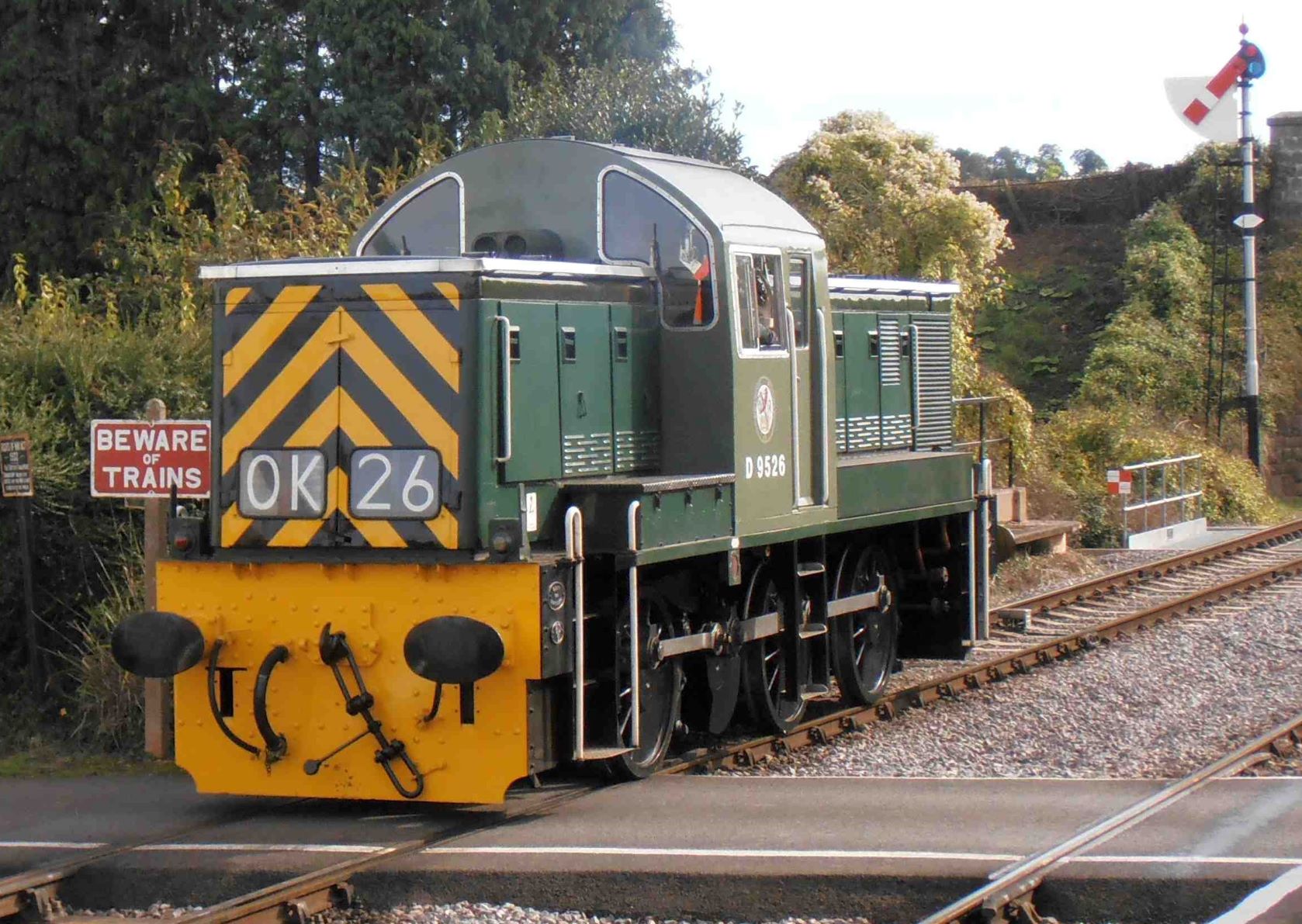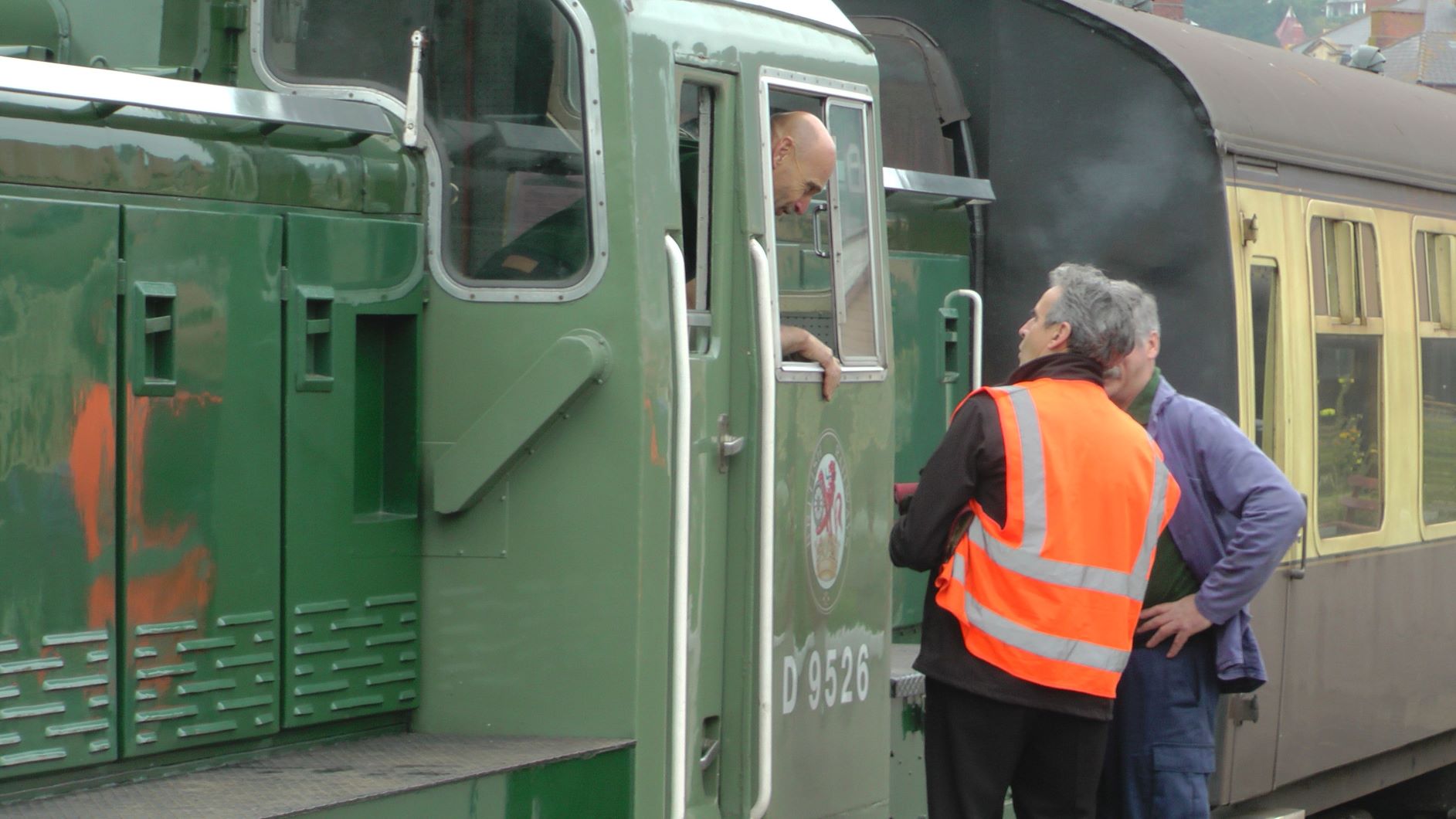 Last week, we provided some background to the pre-heating equipment that is fitted to all of our Maybach-engined locomotives. The article stated that it takes four or more hours to get the coolant up to the required temperature, but I have been informed that it only takes that long if the pre-heater is playing up !
In normal circumstances with a fully functional pre-heater, it will take between 60 and 90 minutes to warm up from cold and this period is built into the three-hour preparation period that the driver allows when readying the loco for service. Interestingly, in 'railway speak', the name given to the opposite process that takes place at the end of the day is 'disposal'. A detailed account of the 'Preparation and Disposal' of a 'Hymek' locomotive is given in Chapter 5 of our booklet "HYMEK D7018".
While on the subject of corrections, the WSR's Andrew Barclay 0-4-0 diesel-hydraulic shunter, works number 578, ex-ROF Puriton 'Number 1' uses a 24V electrical system, not 48V as I had stated last week. Two errors in one roundup ? What a dunce ! Must try harder, as my school teachers used to say.
LOCO NEWS: Other than that reported above, the status of our locos remains unchanged this week, due to lockdown.
Go to previous Depot News page