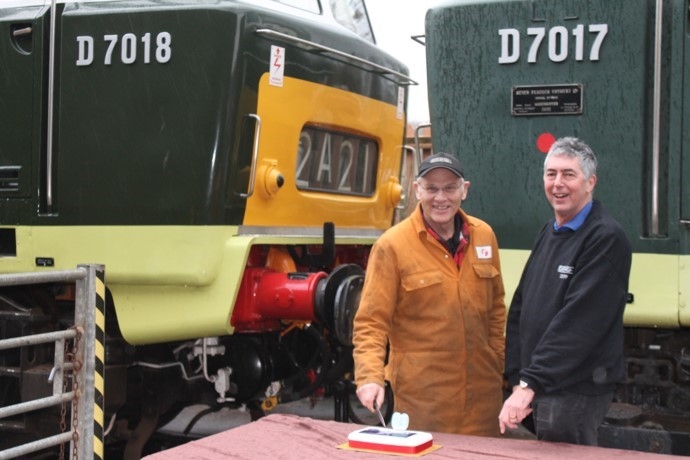 1962-vintage Beyer-Peacock Class 35 'Hymeks' D7017 and D7018 stand together at Williton during a rare break in the rain on Saturday 8th January 2022 while DEPG Chairman Martin Howard (left) and Publicity Officer Mark Bladwell prepare to cut the birthday cake. Photo by Mark Bladwell © CC BY-NC 3.0
Our two Beyer-Peacock 'Hymeks' D7017 and D7018 celebrate their 60th anniversaries this month, with D7017 turning 60 on January 8th and D7018 turning 60 on January 18th. Both locos entered service at Bristol Bath Road depot in January 1962, at a time when the depot was still being built around them. D7017 remained a Bristol loco until 1971 when she was reallocated to Old Oak Common (in West London) and D7018 remained at Bristol until 1966 when she moved to Cardiff Canton depot for a short while then back to Bristol until 1972, after which the dwindling fleet was concentrated at Old Oak.
Both locos were part of a small group of four of the originally 101-strong Class that survived in service until March 1975 when they were withdrawn and were sold for scrap. Luckily, four of these fine locos survive today, two with us at Williton plus D7029 with the Diesel Traction Group at the Severn Valley Railway and D7076 with the Bury Hydraulic Group based on the East Lancashire Railway.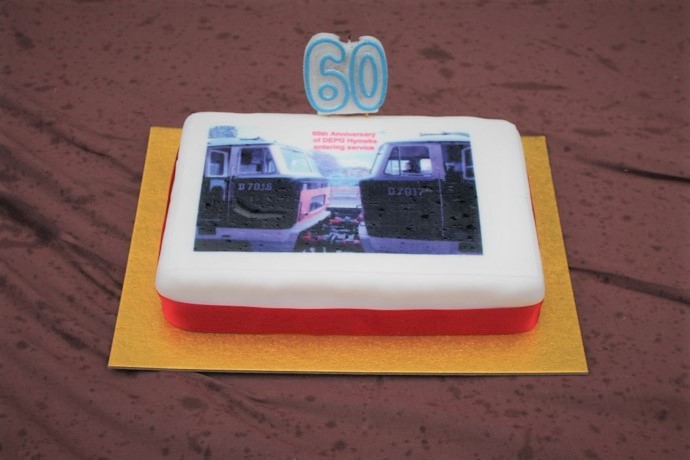 The 60th birthday cake pictured in the rain at Williton on Saturday 8th January 2022, in celebration of Beyer-Peacock Class 35 'Hymeks' D7017 and D7018, both of which turn 60 this month. Photo (and cake) by Mark Bladwell © CC BY-NC 3.0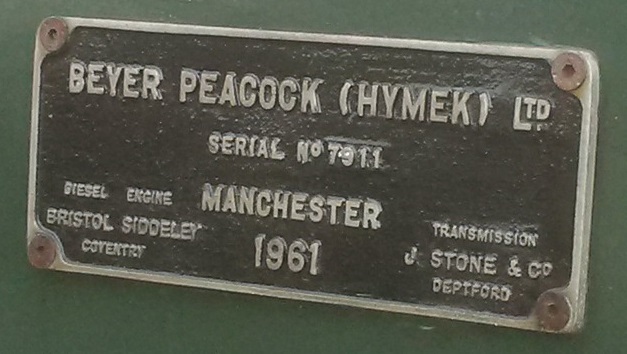 The worksplates on D7017 and D7018 both show their build date as 1961, but it is customary to determine the age of the loco based on it's first day in revenue-earning service, therefore January 8th, 1962 for D7017 and January 18th, 1962 for D7018.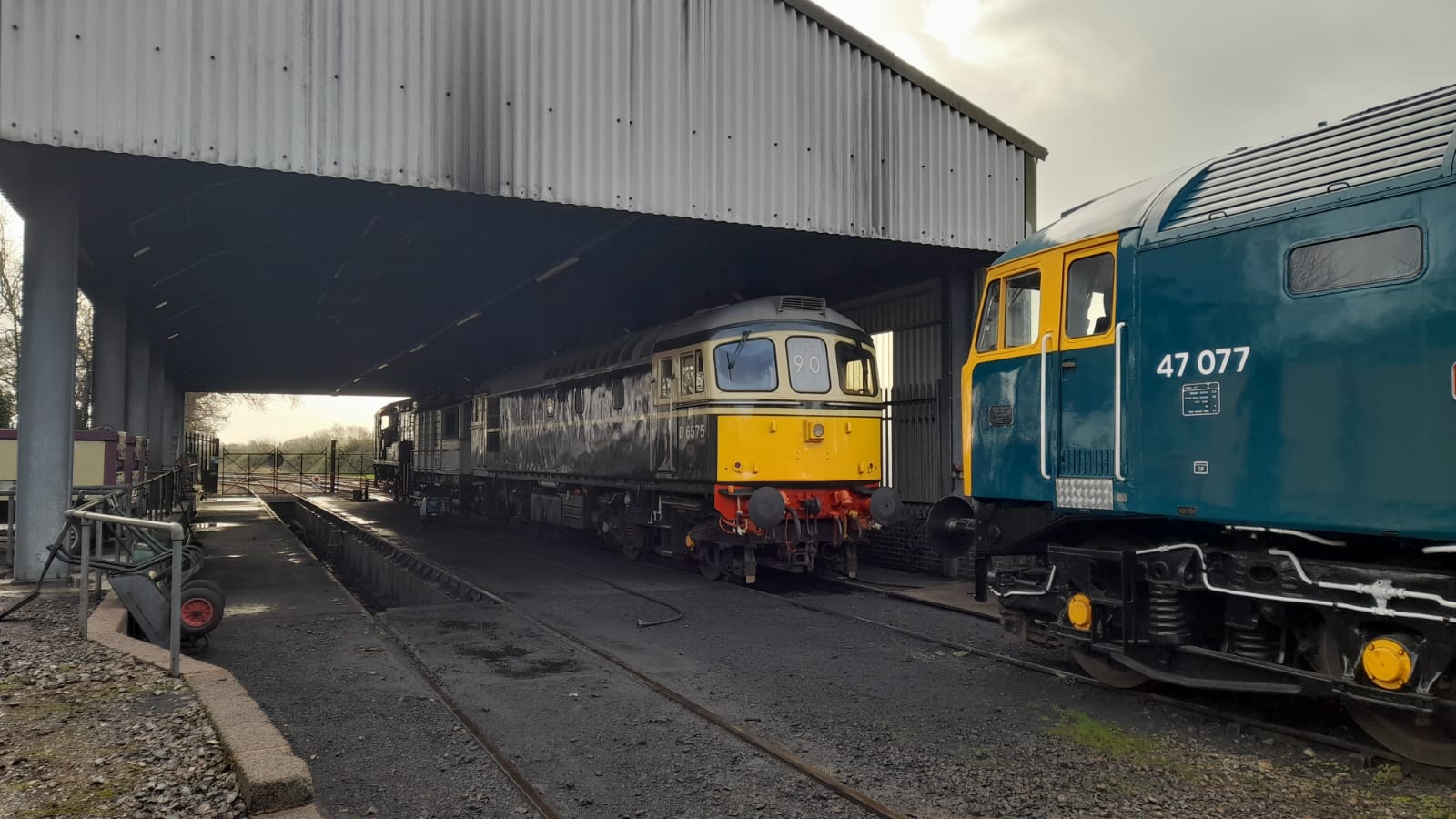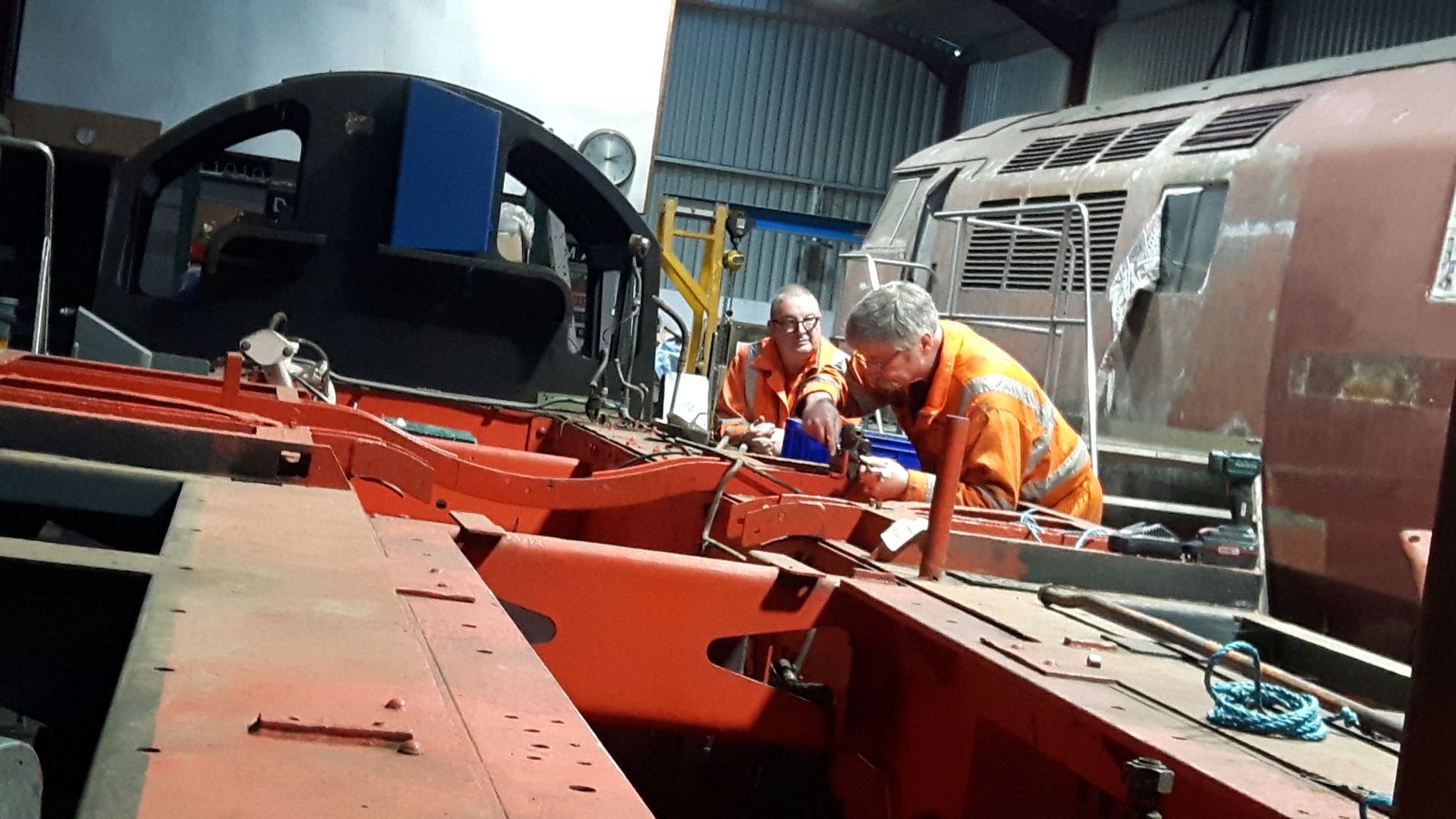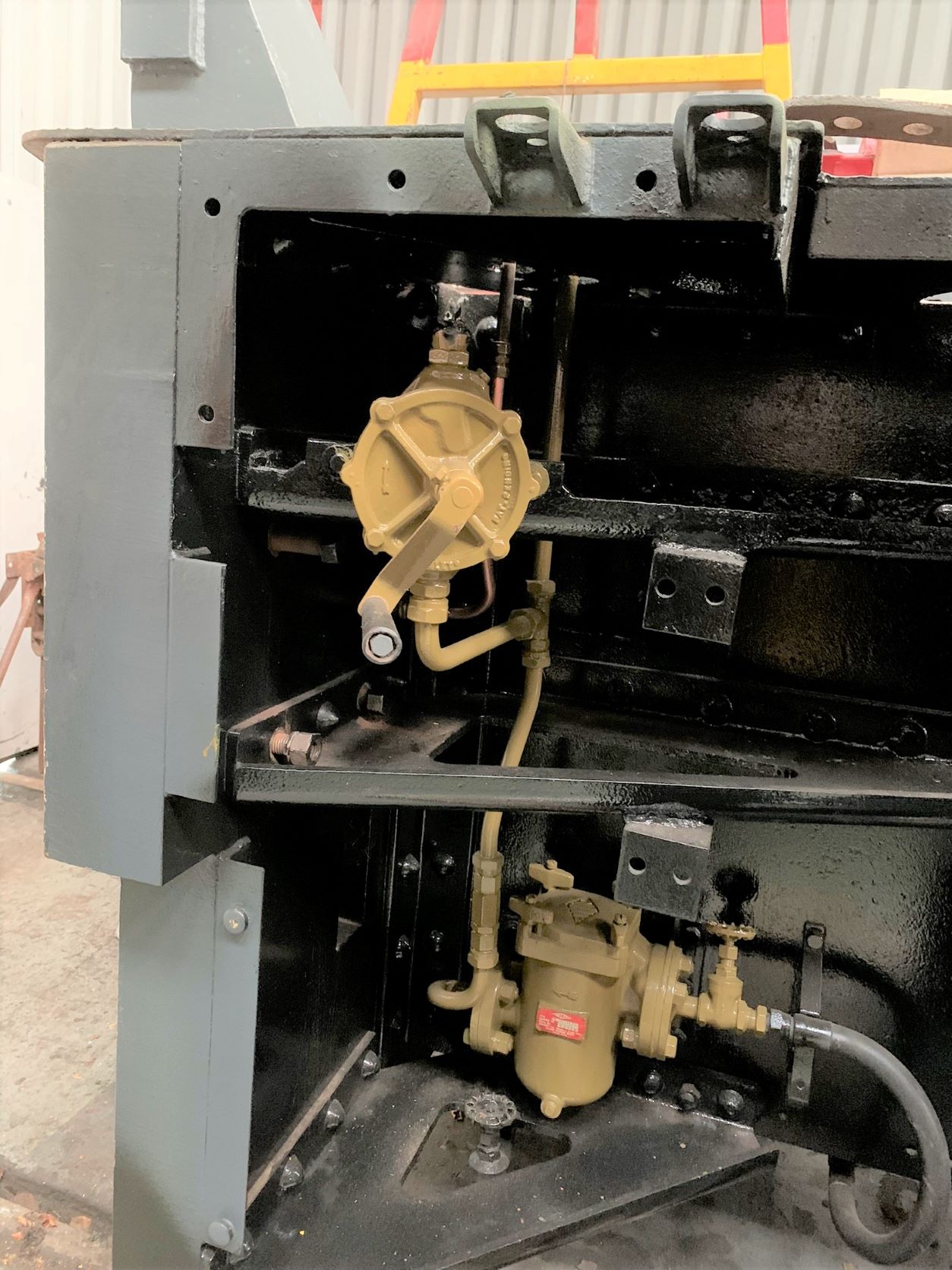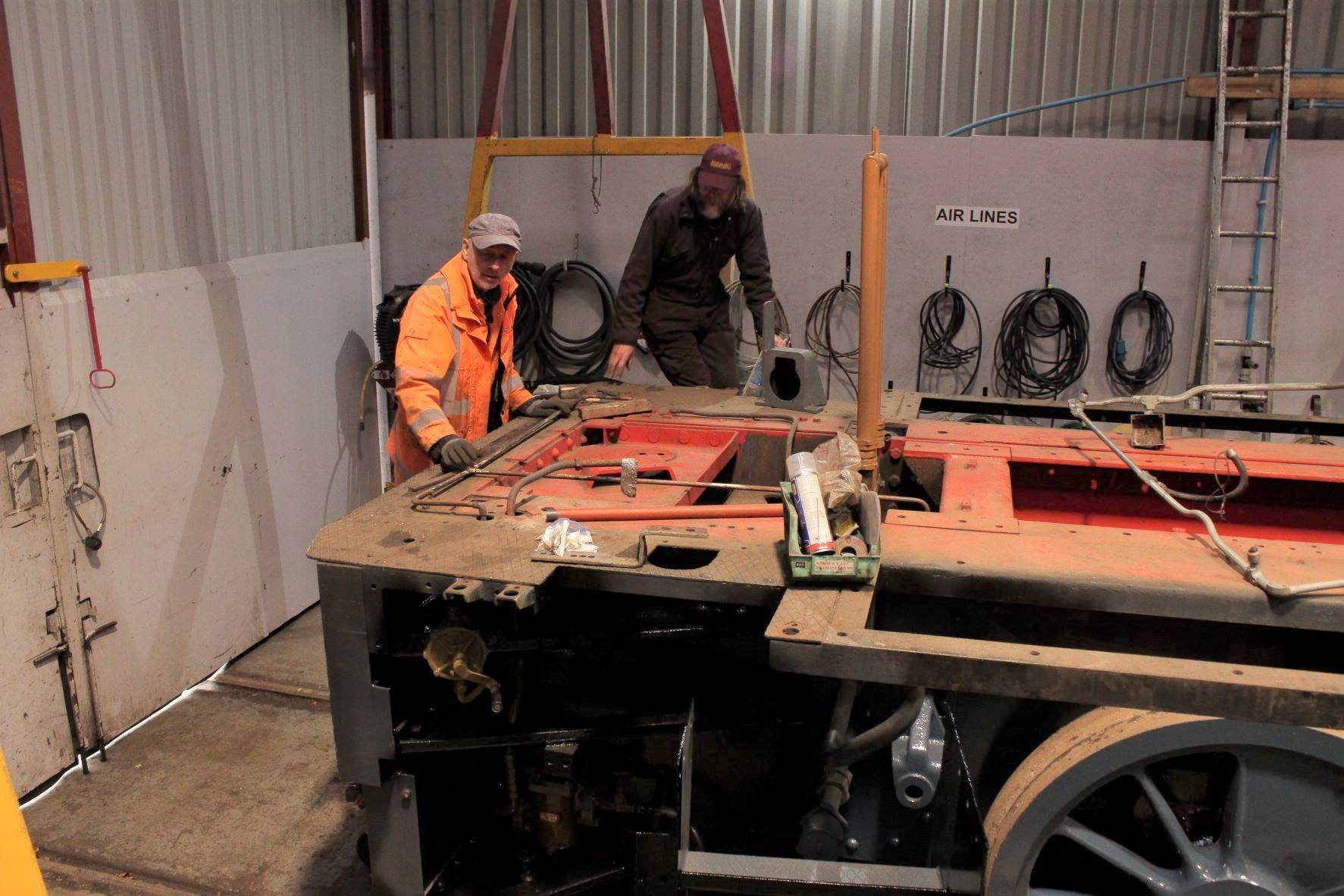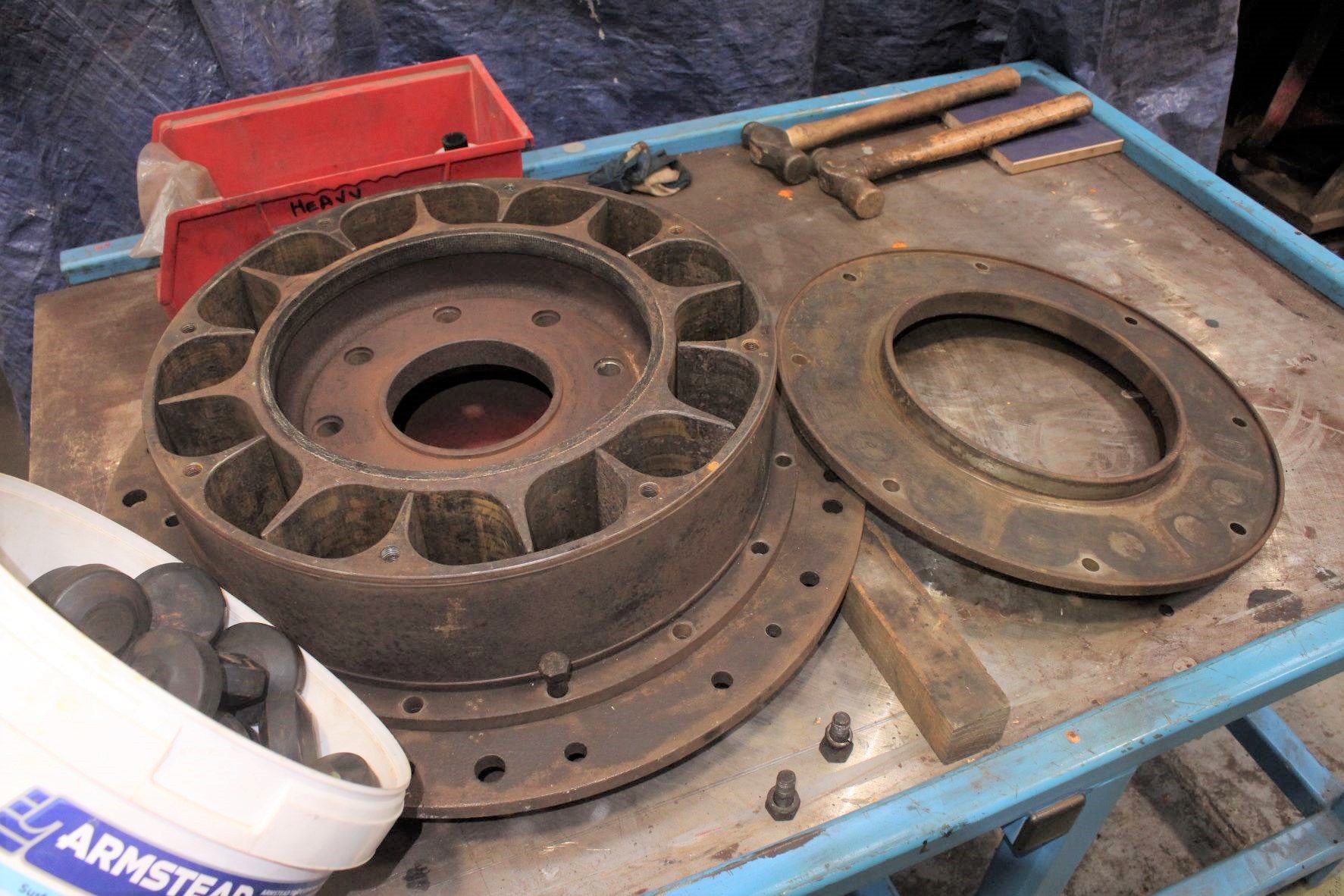 Class 14 'Teddy Bear' D9526 – this loco is currently based at the Kent & East Sussex Railway and celebrated her 57th birthday on the 6th January 2022. We have received confirmation that the loco will remain at the K&ESR until May 2022, by which time her older sister D9504 should have completed her heavy overhaul and be returned to traffic. We look forward to seeing D9526 back at Williton in time for the WSR's 2022 Diesel Gala that takes place from Thursday 9th through Saturday 11th June 2022.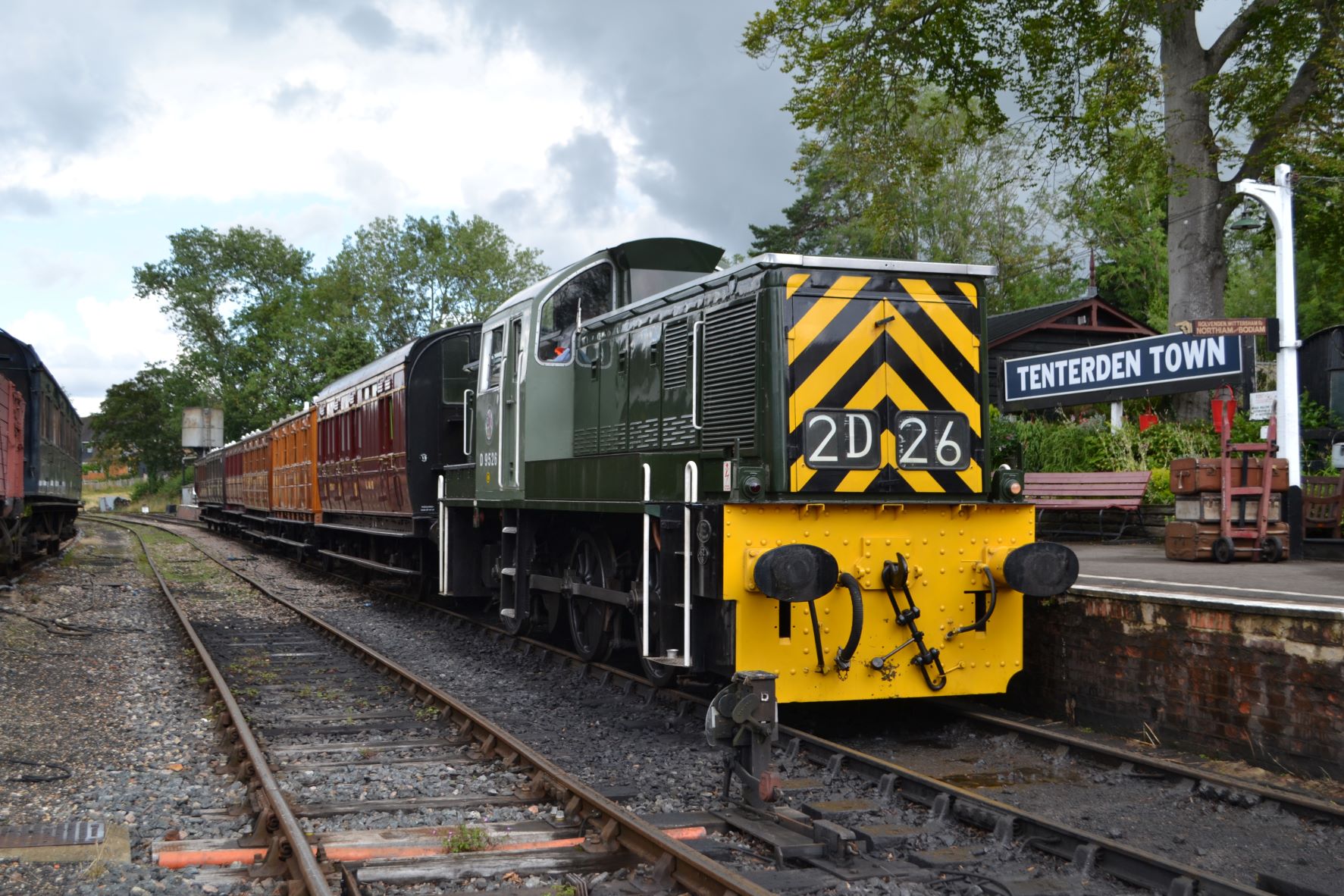 Class 14 'Teddy Bear' D9526 stands at Tenterden Station on the KESR at the head of the 1420 service to Bodiam on 3rd August 2021. Photo by Colin Girle© CC BY-NC 3.0
Class 47 47077 'NORTH STAR' – this loco remains stuck at Bishops Lydeard, waiting for instructions for her move to the North Yorkshire Moors Railway, which is now expected to take place by road later this month. To keep the loco in full working order, an engine run was performed by Ian and Tom on Sunday 9th January so that the engine and other systems could be tested and exercised. Everything went well and the loco remains ready for action.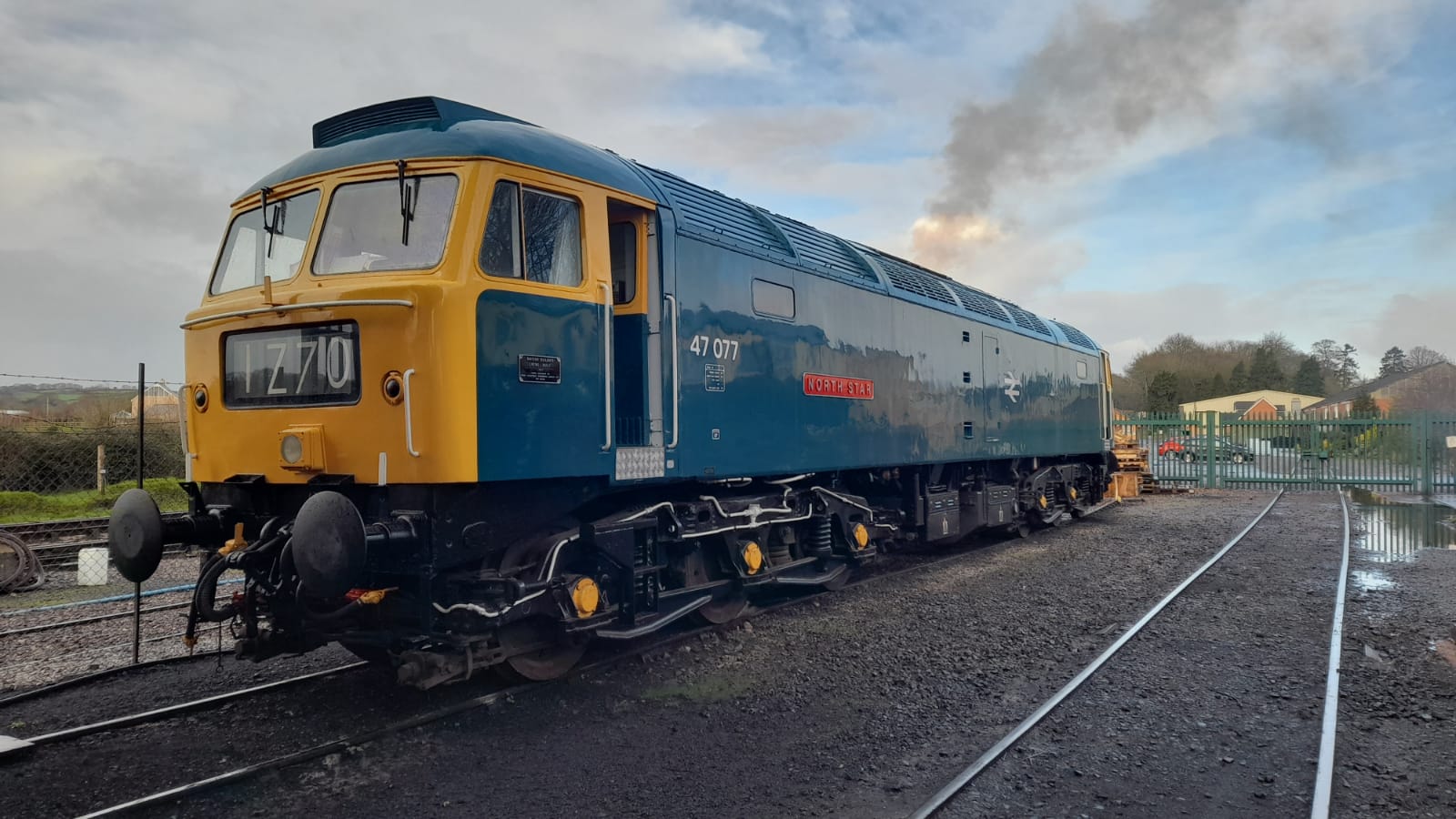 BR-Brush Class 47 47077 (D1661, 47613, 47840) 'NORTH STAR' underwent an engine run at Westridge Shed, Bishops Lydeard on Sunday 9th January 2022. The exhaust plume shows that the Sulzer 12-cylinder twin bank engine was cold at the time that the photo was taken, the exhaust becoming clear a short while afterwards. Photo by Tom Courtney © CC BY-NC 3.0
Andrew Barclay 0-4-0DH 578 – this loco is now housed within the WSR Restorations 'Swindon Shed' where it will receive further attention to its bodywork while under cover. When new in 1972, this loco was based at the Royal Ordnance Factory (ROF) in Puriton, near Bridgwater, where it worked with its sister loco number 579 hauling wagons from the explosives factory to a junction with the main Bristol to Exeter line (formerly Huntspill Sidings) for onward transit by mainline rail. The locos had to cope with the steep gradient of the bridge over the then-new M5 motorway, just north of the A39 Bridgwater junction (J23).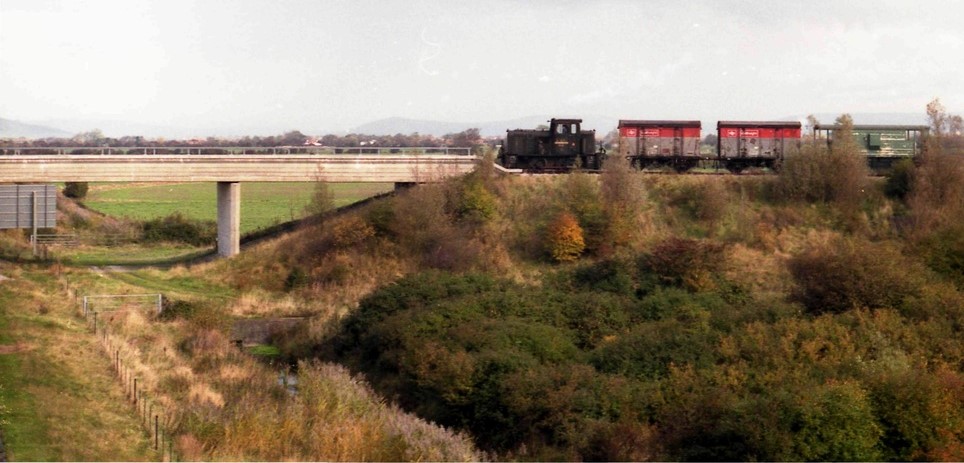 Andrew Barclay 0-4-0DH number 578 (ROF No. 1) or 579 (ROF No. 2) pictured on the bridge over the M5, just north of Bridgwater with a short train of explosives from the Royal Ordnance Factory (ROF) at Puriton (which closed in 2008). Photo by Paul Stanford courtesy of the Cornwall Railway Society © CC BY-NC 3.0
The reason to show this photo now is because the disused and overgrown railway branch line is being cleared and relaid so that it can connect with a new industrial development that is being built on the former ROF site. The work is visible when travelling on the M5. If anyone has any further information about this, please let me know so that we can share it in a future roundup. Thanks to Martin Howard for bringing this to our attention!
Many thanks to all of our volunteers who give up so much of their time to work on the cleaning, painting, maintaining, restoring, managing and fund raising for our fleet of heritage locomotives !
Go to previous Depot News page