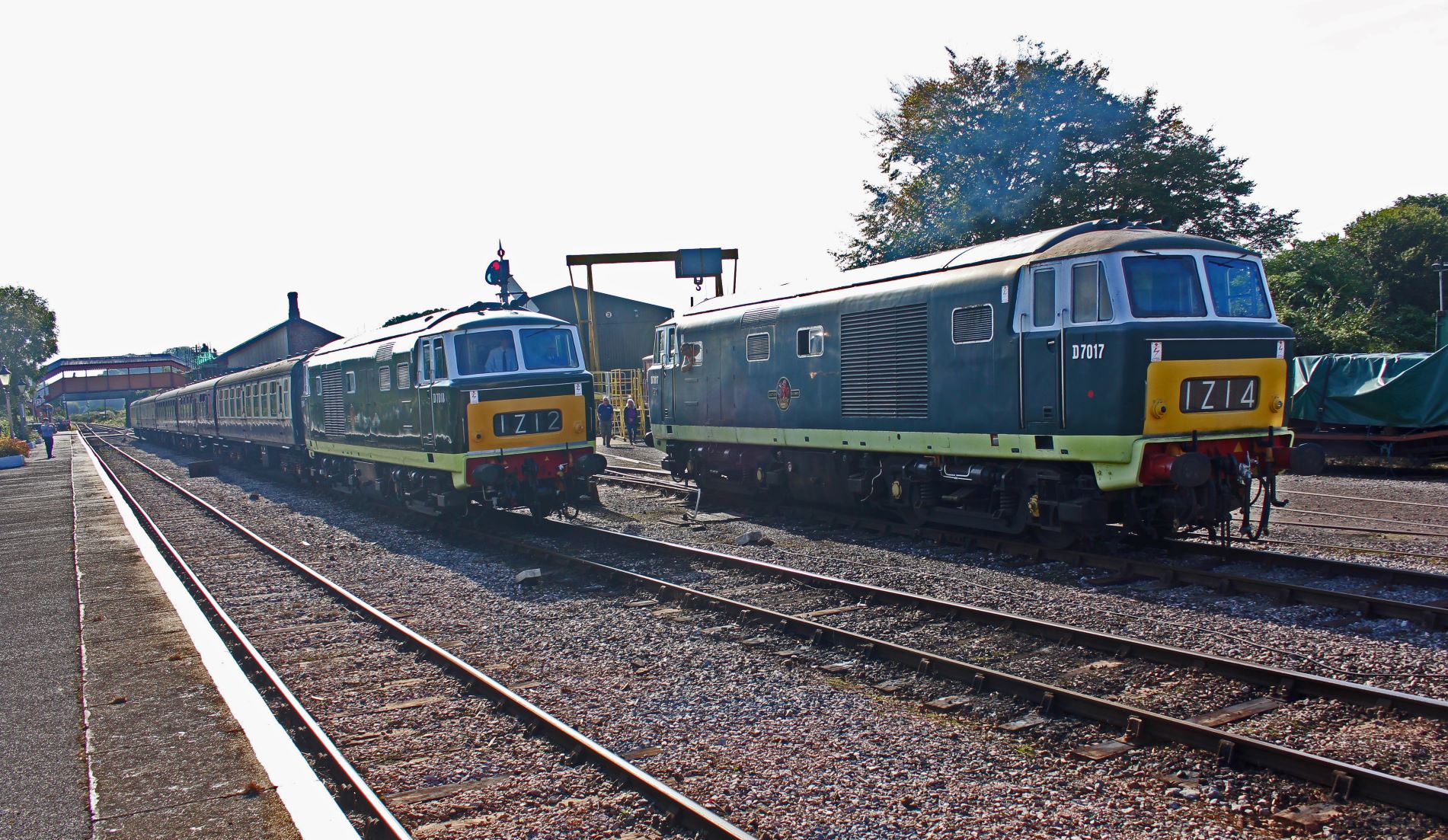 Beyer-Peacock 'Hymek' D7017 takes exercise in the south yard at Williton as sister D7018 passes with the excursion special to Dunster on 16th October 2021. Photo by Peter Nicholson © CC BY-NC 3.0
We continue to receive messages of appreciation from those who rode behind 'Hymek' D7018 on the 16th October. It seems that we made a lot of people very happy with our 2021 programme of 'excursion' specials and we can't wait until next year so that we can do it all again – hopefully with more dates, more mileage and more variety in terms of motive power.
We very much look forward to running through to Minehead next season, not just for the mileage but for the additional interest of Minehead station and all of the activities that take place there. The Seaward Way Level Crossing work has moved to the testing and commissioning phase, which will then be followed by crew training to allow the line to re-open through to Minehead in Spring 2022.
Seaward Way level crossing has been completely renewed and upgraded to full barrier and CCTV surveillance to meet modern safety standards and to take account of the increased traffic on this relatively new road. Photo taken on 18th October 2021 by Richard Neal © CC BY-NC 3.0
The 2021 running season is behind us now, so our focus is shifting to the winter maintenance program and the preparations necessary for our Class 33 'Cromptons' to support the 'Winterlights' and 'Santa Express' services, but more about that next week.
There is still one more week of timetabled steam running on the WSR, and our Chairman Martin Howard has been covering the Sunday Class 03 'shunt-release' driving turn today and will also be covering the same turn next Sunday. Many thanks to Martin for covering so many driving turns this season, while also covering all of his DEPG duties and activities !
The WSR's Class 03 D2133 has put in a lot of hours this season, with the thrice-daily shunt-release operation at Dunster West. This ex-BR and ex-British Cellophane locomotive is pictured with WSR/DEPG driver Robin Fisher working the shunt-release on the 'excursion' special on 16th October 2021. Photo by Ian Monkton © CC BY-NC 3.0
MANY THANKS to all who have worked so hard to deliver this running program and also to those who bought a ticket or merchandise during this 2021 running season, and in doing so contributed to making the case for more diesel-hauled services on the WSR next year !
LOCO NEWS:
Class 52 D1010 'WESTERN CAMPAIGNER' – more great news this week – more brand new parts have been fabricated for the body repairs by Colin F, using steel that has been purchased using the funds raised by the D1010 RESTORATION APPEAL. Thank you very much !
The photos below show the progress that has been made in making a replacement valance for the buffer beam of the loco. Each end of the loco carries two such valances, each a mirror image of the other.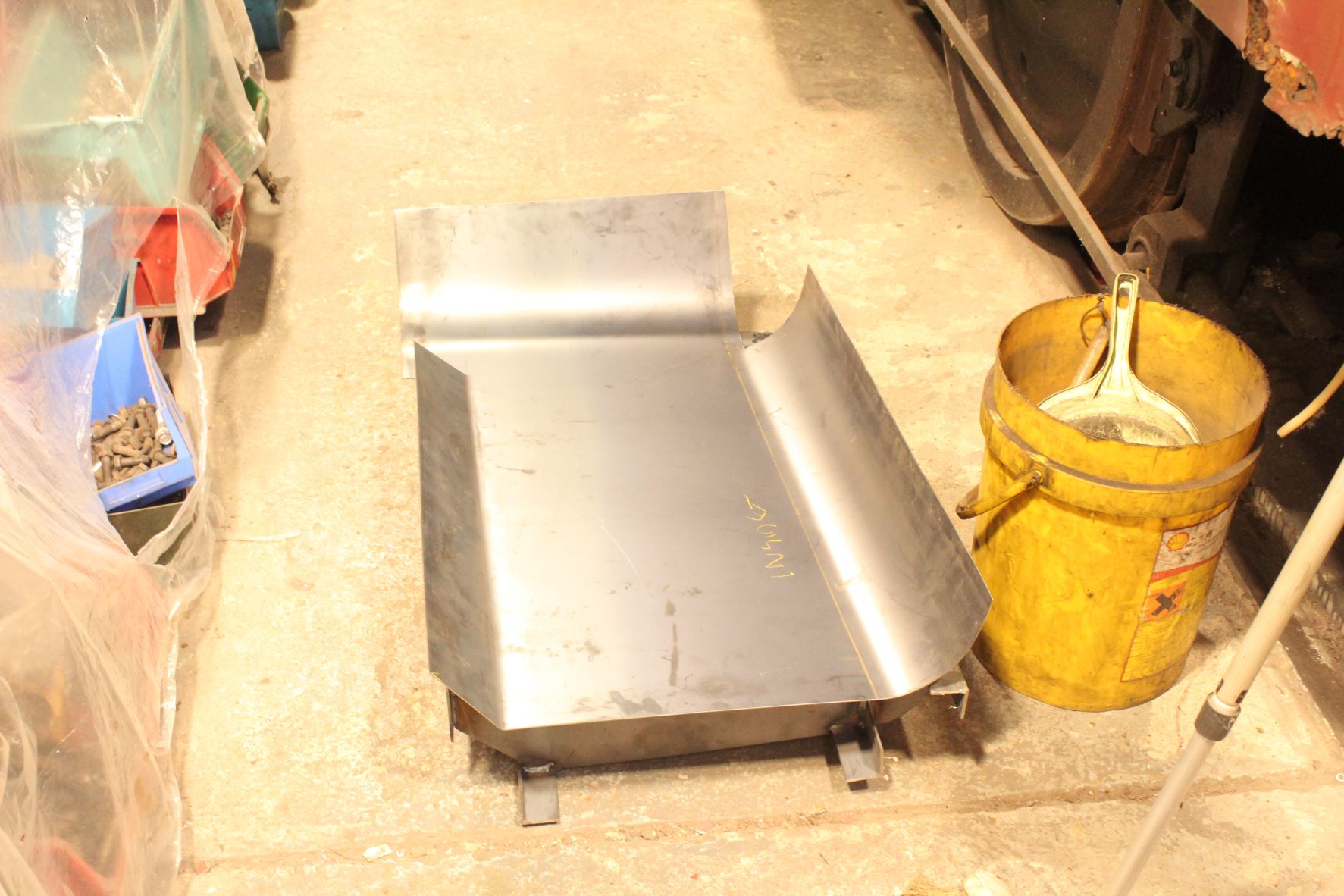 D1010 – brand new steel sheet being cut and formed for the skin of the replacement valance required at the 'A' end of the locomotive. Pictured at Williton on 19th October 2021 by Terry Deacon © CC BY-NC 3.0