2023 TIMETABLE NEWS:
Further to the release of the WSR's 2023 timetable last week, we have now updated our DIESEL RUNNING DATES page to include the class of loco that will haul the services that are booked for DEPG loco haulage. More details will be added as soon as we have agreed the allocations for the services after the Diesel Gala in June, but dates prior to June have now been firmed up.
Keep an eye on the DIESEL RUNNING DATES page and mark the days that interest you on your calendar, so that you can make a plan to come along and ride behind your favourite type of locomotive. Click on the banner below to go to the page on our website:

LOCO NEWS:
Class 52 D1010 'WESTERN CAMPAIGNER' – work continues on three separate fronts, with the bodywork, the electrical work and the transmission work all making progress, supported by the continued success of the SPONSOR A PATCH appeal that allows us to buy the materials that are needed for the restoration program. ONE HUNDRED PERCENT of our labour is provided free of charge by our volunteers, so we repair and re-use original parts where we can, but some new parts and materials are unavoidable – for example, the very expensive bearings for the transmission. Here's some photos: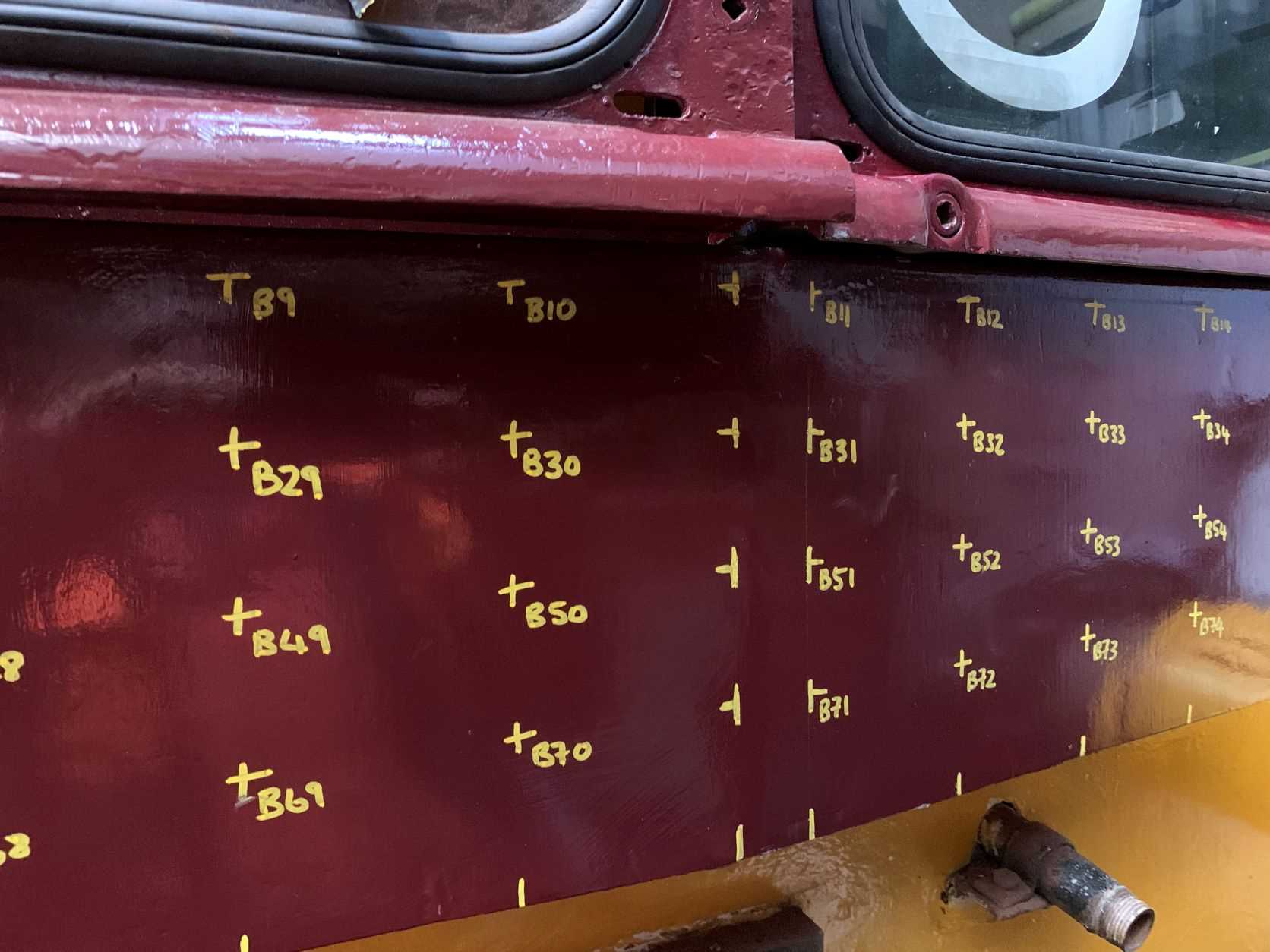 D1010 – the new metal at the 'B' end of the locomotive has been marked up and numbered so that the names of the sponsors can be engraved through the paint and into the metal. The sponsors will soon be receiving their certificates and photographs. Pictured at Williton on 28th January 2023 by Andy Royal © CC BY-NC 3.0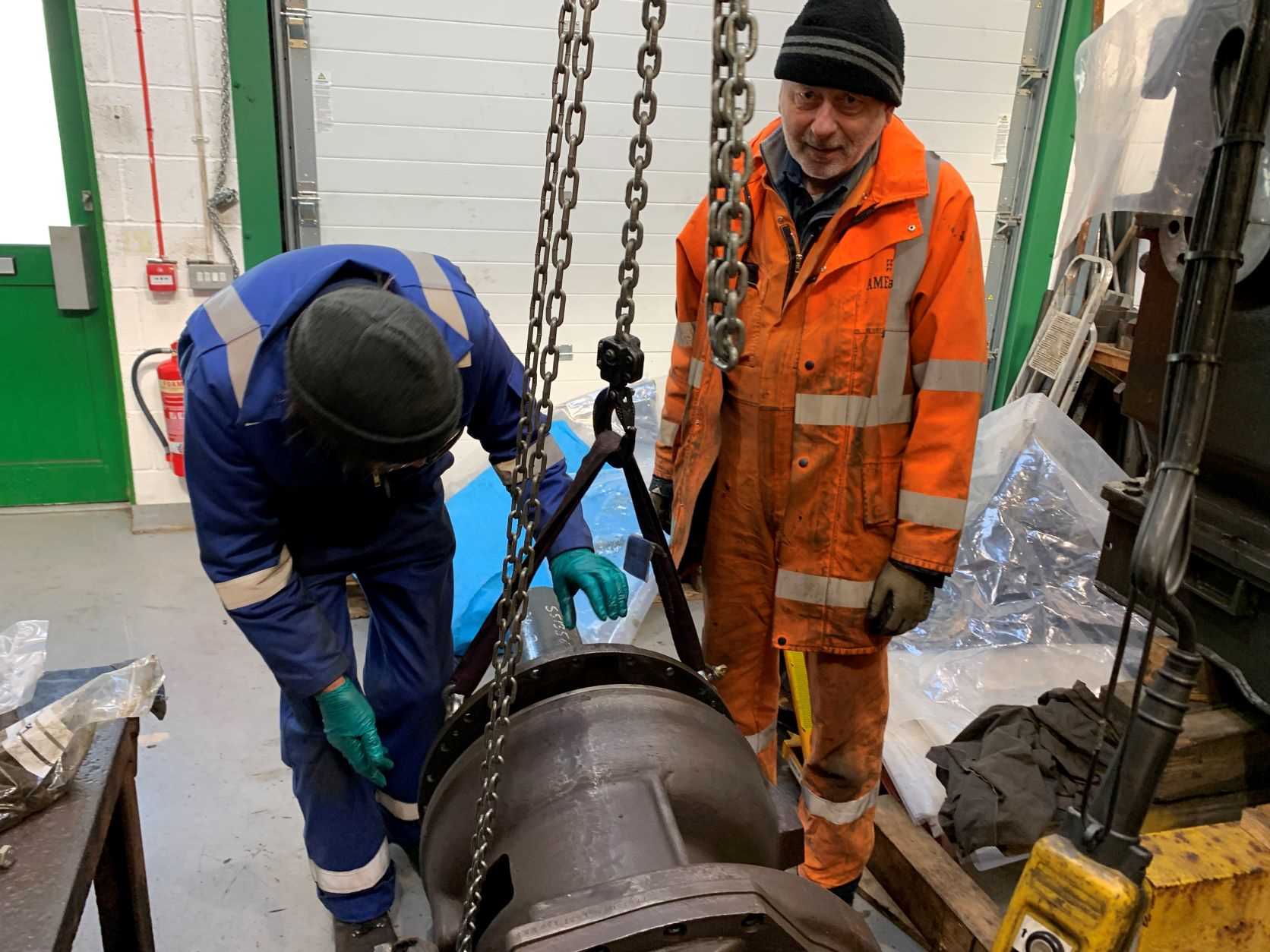 D1010 – the end cover for the second stage torque converter was re-fitted at Williton on Tuesday 24th January 2023. Colin F (L) and Nick were pictured while checking to ensure that the parts were properly lined up. Photo by Andy Royal © CC BY-NC 3.0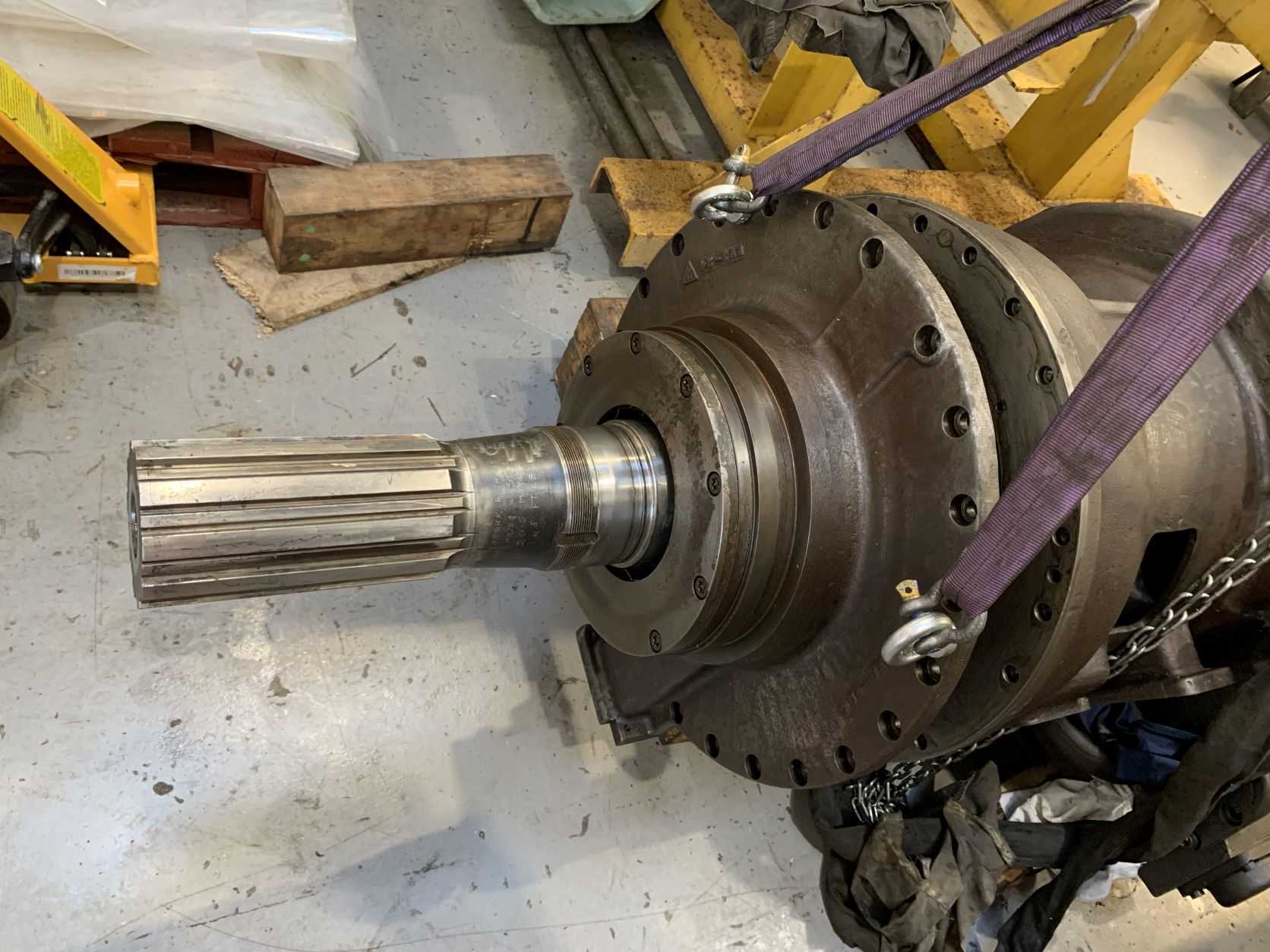 D1010 – the heavy-duty splines of the secondary (driven) shaft that engage with the reverser assembly are clearly visible in this view of the assembled turbine rail. Pictured at Williton on Tuesday 24th January 2023 by Andy Royal © CC BY-NC 3.0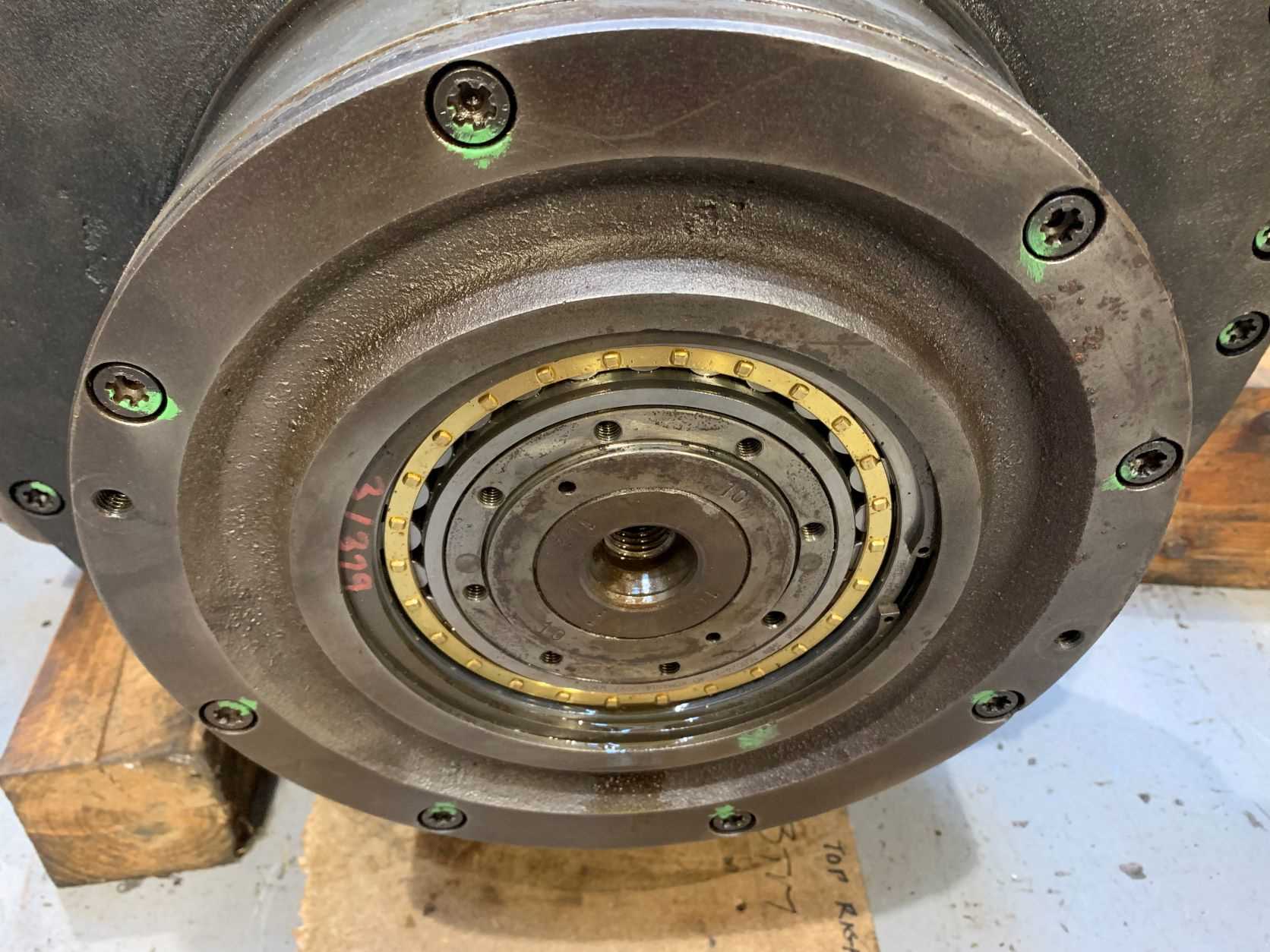 D1010 – at the other end of the turbine rail, the brand new bearing that supports the secondary shaft has been fitted in position and the bolts tightened. Pictured at Williton on Tuesday 24th January 2023 by Colin Foxhall © CC BY-NC 3.0
To continue our rate of progress requires FUNDING and we give our thanks to everyone who has supported D1010 by sponsoring or donating during these difficult times. If you are able to do so, please SPONSOR A PATCH because there is plenty of recently-added metal that still needs engraving. Photographs and certificates of sponsorship will be sent out to all who have sponsored this phase of the restoration work, and we are applying more resources to catch up with this obligation and deliver the documents. Click the image below to sponsor a patch. Thank you in advance for your support !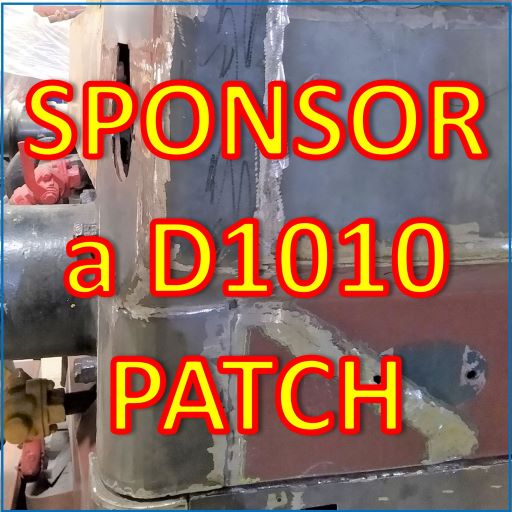 See our CAMPAIGN for CAMPAIGNER web page for more details. We still have a lot of work to do on this massive locomotive, so PLEASE DO COME ALONG AND HELP IF YOU CAN !
Class 33 D6566 (33 048) – this loco has now taken up the role of duty loco and is available for use by the WSR.
Class 33 D6575 (33 057) – this loco received a set of calibrated air and pressure gauges during the weekend, but not before they were treated to a fresh coat of paint by volunteer loco manager Ian R, as below: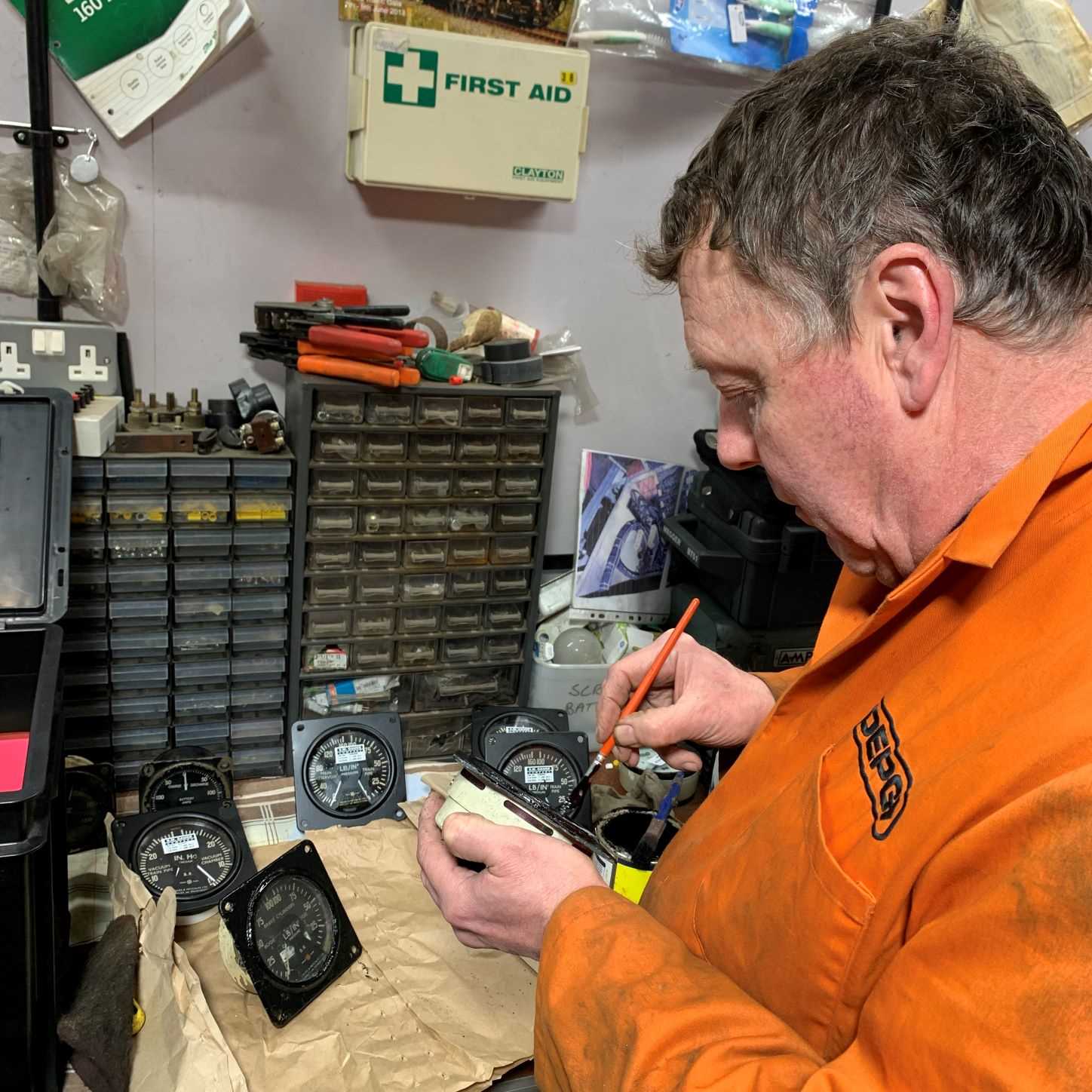 D6566 (33 048) and D6575 (33 057) benefited from new sets of calibrated air and vacuum gauges, some of which needed a touch-up with some black paint before re-installation. Ian R was pictured with the gauges at Williton on Saturday 28th January 2023 by Andy Royal © CC BY-NC 3.0
Class 35 'Hymek' D7017 – this loco is next in line for an oil and filters change that will take place before the start of the 2023 running season.
Class 35 'Hymek' D7018 – there are a number of tasks outstanding on this loco and all will be tackled in good time for the start of the new season.
Class 14 'Teddy Bear' D9518 – the tired batteries that were removed from D7017 were good enough to put to use on Saturday 28th January when the recently overhauled Westinghouse compressor was wired up and run to test for the proper function of the control system that regulates the air pressure and protects in the event of an over-pressure situation. Even after almost 40 years out of use, everything was found to be working perfectly !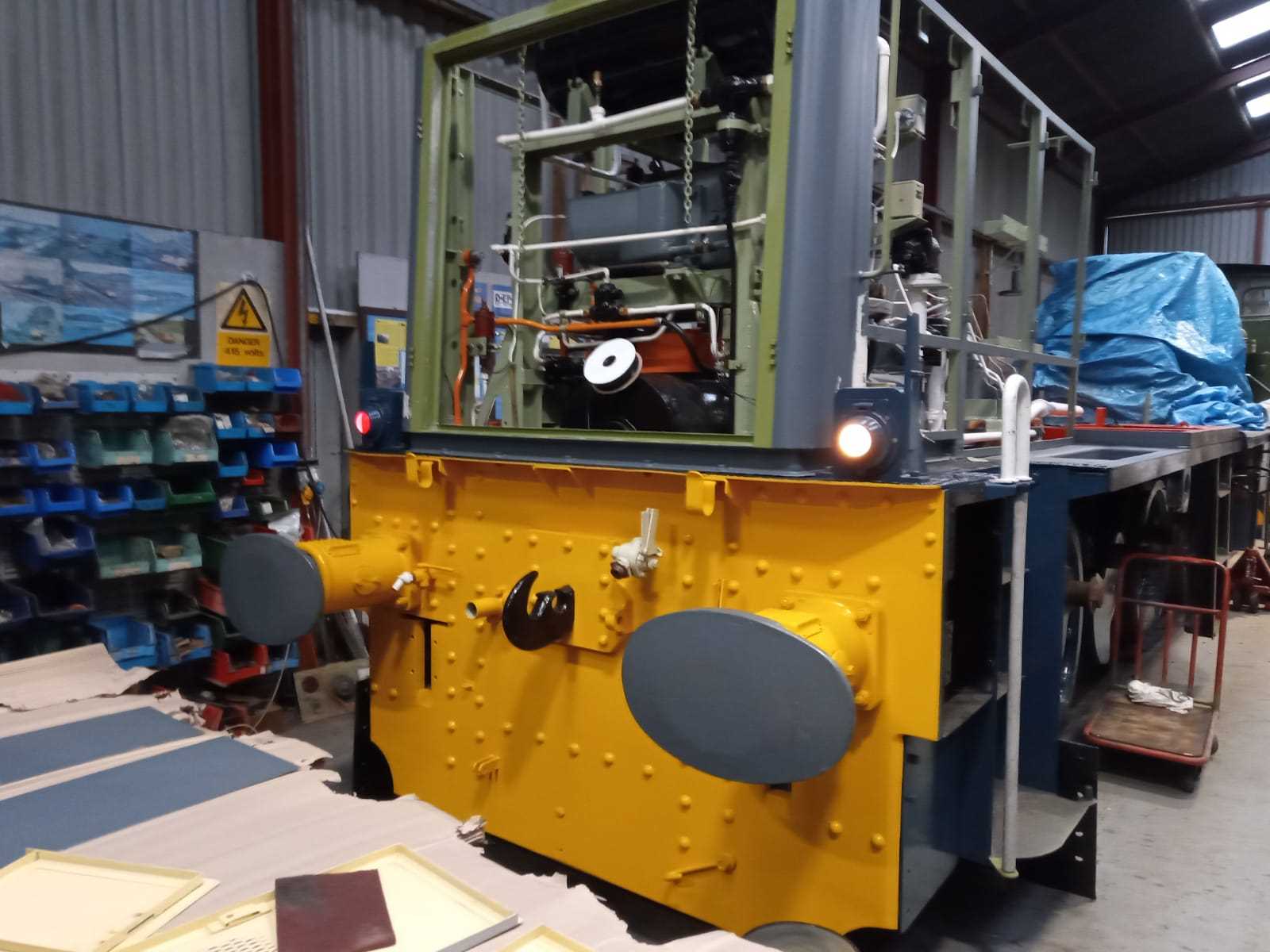 D9518 – with the temporary batteries connected, the opportunity was taken to test the marker lights. The result: obviously another pass ! Pictured at Williton on 28th January 2023 by Colin Girle © CC BY-NC 3.0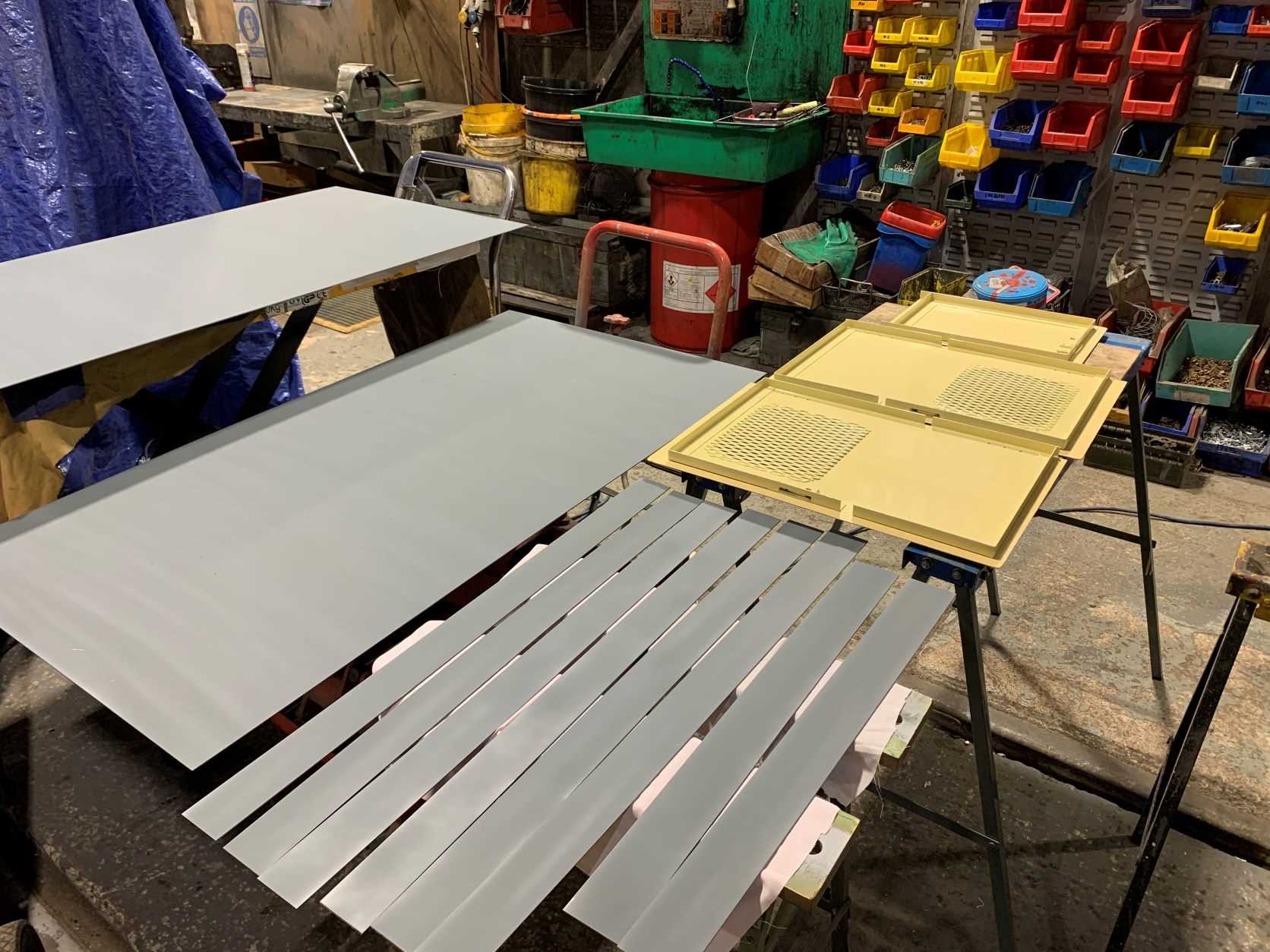 D9518 – several panels and a number of doors for the electrical cubicle were undergoing various stages of painting at Williton on Saturday 28th January 2023. Photo by Andy Royal © CC BY-NC 3.0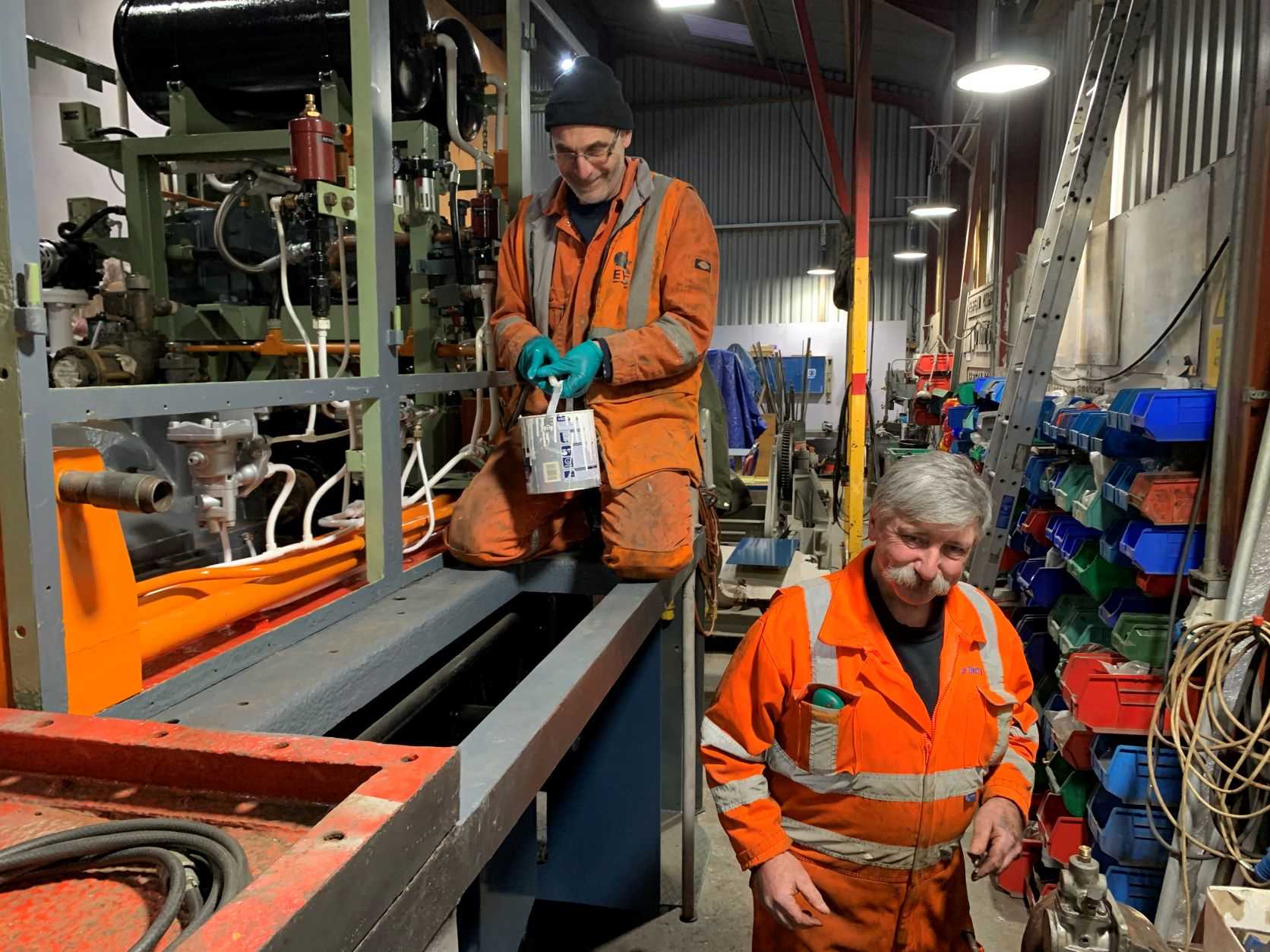 D9518 – Colin G (L) and Simon P were pictured while hard at work at Williton on Saturday 28th January 2023, with Colin painting the air pipes (white) and Simon working on the standstill detector valve. Photo by Andy Royal © CC BY-NC 3.0
This loco is the subject of a fundraising appeal so please follow this link to find out more. We need your help ! In addition to funds, we also need plenty of HANDS. If you love the 'Teddy Bears' and you are not already a member of the DEPG, please join us so that you can become one of the team that is going to return D9518 to fully operational condition as 'NCB No. 7'.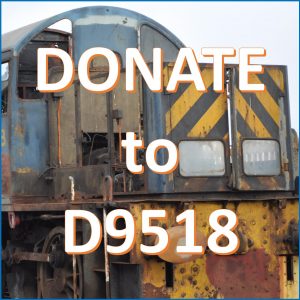 Class 14 'Teddy Bear' D9526 – this loco has been rostered to work the 80-mile 'BLUE' timetable services on the WSR on the following dates:
Sunday 16th April
Sunday 21st May
Saturday 3rd June
Sunday 4th June
More dates for later in the year will be added in the near future. Keep an eye on our DIESEL RUNNING DATES page or sign up to DIESELGEN email bullletin service to get the information as soon as it becomes available.
Class 47 47077 'NORTH STAR' – this loco is currently stabled at Grosmont on the North Yorkshire Moors Railway and will undergo winter maintenance to prepare her for what should be a very busy season on the NYMR. We will provide more details about the maintenance program in a future roundup.
Andrew Barclay 0-4-0DH 578 – a direct replacement has not yet been found for the unrecoverable oil filter, but in the worst case, modifications will be made to accomodate a modern type. Several other tasks have already been dealt with, so the fuel system flush and refill – and the startup – is getting closer.
If you can help by donating your time to any of these projects, then please JOIN US and come along to the depot for an introduction to what we do and how we do it. We currently have people on site from Saturday through to Tuesday and we can open on other days if we can be sure of getting at least two volunteers on site at all times, so there is plenty of scope. We have tasks of all types to suit most capabilities, both skilled and unskilled.
Many thanks to all of our volunteers who give up so much of their time to work on the cleaning, painting, maintaining, restoring, managing and fund raising for our fleet of heritage locomotives !