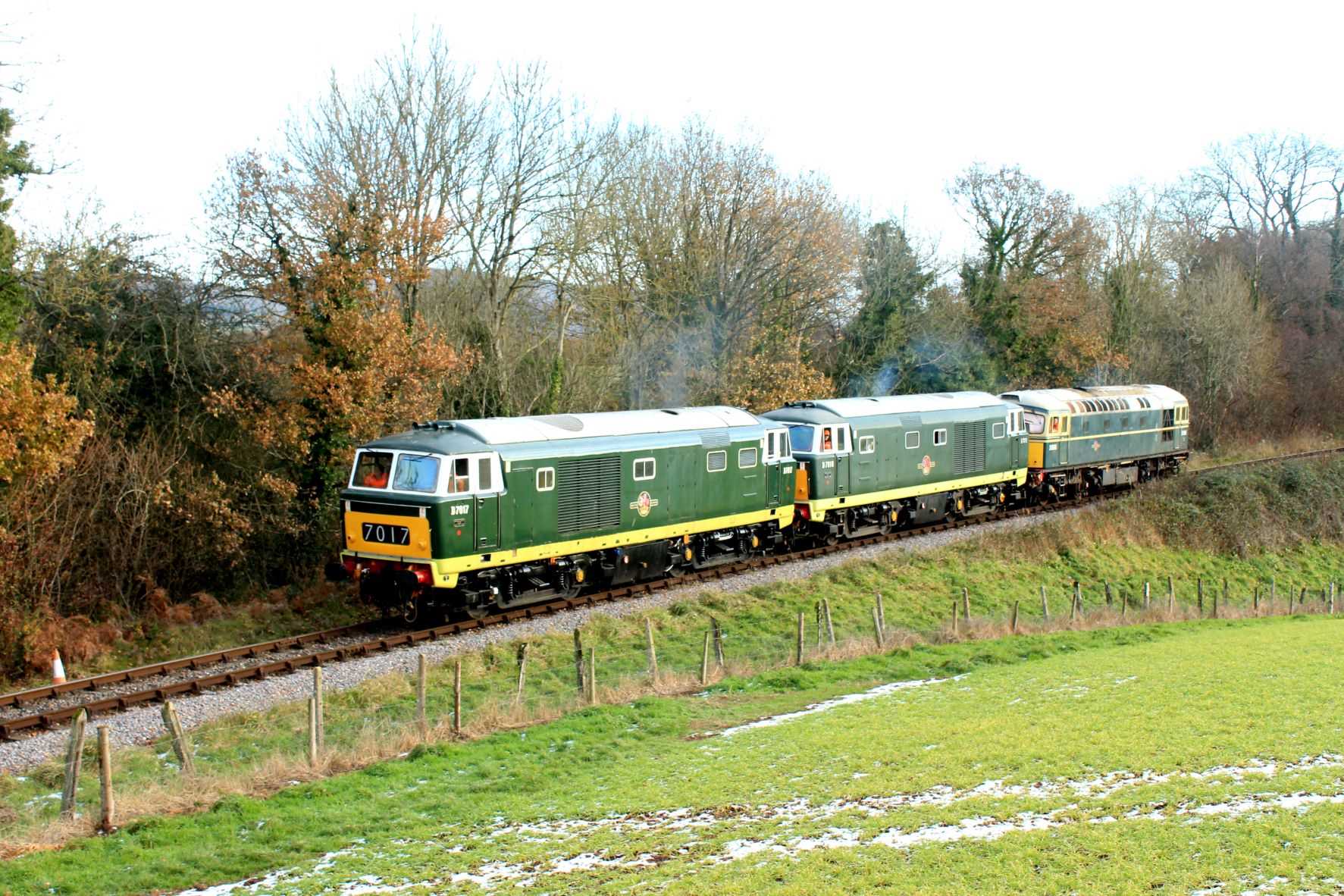 Class 35 'Hymek' D7017 leads sister D7018 and Class 33 'Crompton' D6566 (33 048) on the return leg of a test run between Williton and Bishops Lydeard on Saturday 17th December 2022. Photo by Terry Deacon © CC BY-NC 3.0
On Saturday 17th December, we operated a SUCCESSFUL TEST RUN of all three locos that had undergone significant work since the summer. All three locos performed well on the out-and-back 20-mile run between Williton and Bishops Lydeard, with D7017 showing no issues at all while the other two locos will need some small tasks attended to before they are also pronounced ready to re-enter service. Overall, this was an EXCELLENT RESULT and we congratulate our volunteers who have worked so hard on these three locomotives to get them ready to re-enter service. WELL DONE TEAM DEPG !
The event was captured by several photographers who submitted their work to wsr.org.uk and these have been compiled along with some video clips to form a 4-minute video that has been uploaded to the DEPG YouTube channel. Click on this link or click on the image below to watch the video on YouTube: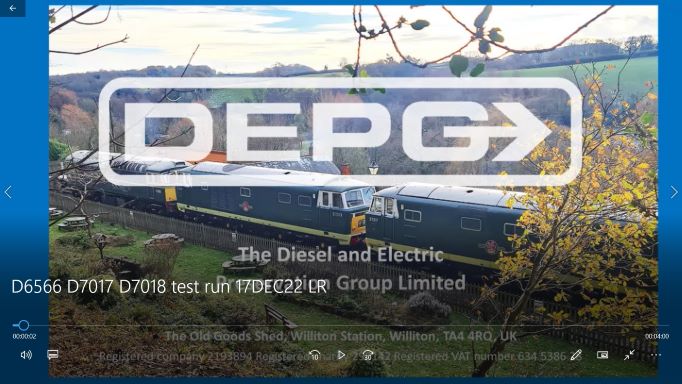 Here's the feedback from our Chairman Martin Howard, who participated in the test run and was in charge of 'Hymek' D7018:
   " D7017 – clean bill of health 👍
     D6566 – successful but some minor snagging was highlighted. An oil leak from a pressure switch to attend to.
     D7018 was very interesting. I only just got the engine to start after a very long preheating period. This was down to weak batteries, even after charging. We started with a known reverser fault in that she won't change direction from the cab. The direction has to be set manually. This done, we set off.
     On leaving Williton (WN) there was a terrible racket from the engine room. I thought at first that an auxiliary cardan shaft had failed but they were both OK. What was actually happening was excessive ratchetting from the gearbox. The directional solenoid hadn't fully engaged and the red control link was oscillating back and forth. I pulled it into the correct position and the racket stopped but there was a new loud buzzing from the control block. I decided this was the directional solenoid not fully setting in place. Surprising how noisy that was!
     Due to the nature of the trial, I couldn't do much more on the outward journey, but it did change gear.
     On the return journey, Tom joined me at Crowcombe Heathfield (CH) and we arranged to try the loco under power. First check: would she go from 3rd gear she was in on arrival at CH down to 1st when Notch 1 was selected? YES! ✅
     Would she change up as speed increased under power? YES! ✅
     Would she change to direction B on arrival at WN? NO!
     Would she take power in direction B? NO! 🤬
     So partial success only. More work needed 🙄 "
Many thanks to Martin for providing this additional information.
LOCO NEWS:
Class 52 D1010 'WESTERN CAMPAIGNER' – the last working weekend of the year saw further progress on several fronts, with Ian Fn working on the cab doors while Gordon prepared to install another refurbished headcode indicator, this time at the 'B' end of the locomotive. Further progress also took place on the transmission with bearings being removed from the auxilliary shaft that drives the dynastarter: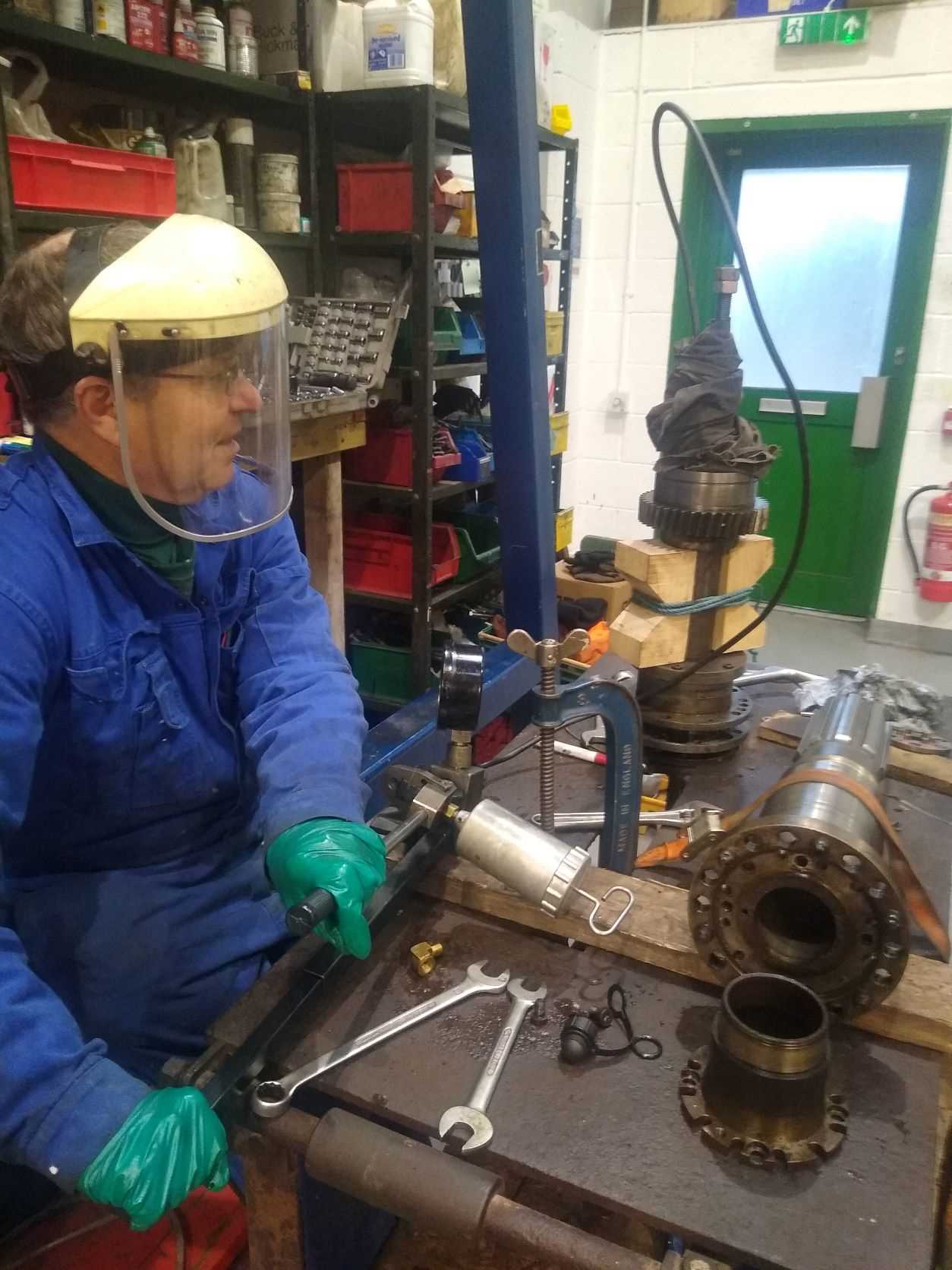 D1010 – the auxilliary shaft of 'B' transmission was disassembled at Williton on Tuesday 13th December 2022 using the recently-acquired oil injection equipment. The shaft was mounted vertically and wrapped to prevent any parts from being launched by the very high pressures involved. Tuesday volunteer Tim was taking the necessary precautions to ensure safe working. Photo by Colin Foxhall © CC BY-NC 3.0
D1010 – further proof that preparation is everything. Once properly set up and protected, the release of the pinion from the very slight taper of the shaft was achieved without drama or fuss. The bearing within the housing (uppermost) was then inspected and found to be in very good condition. Photo by Colin Foxhall © CC BY-NC 3.0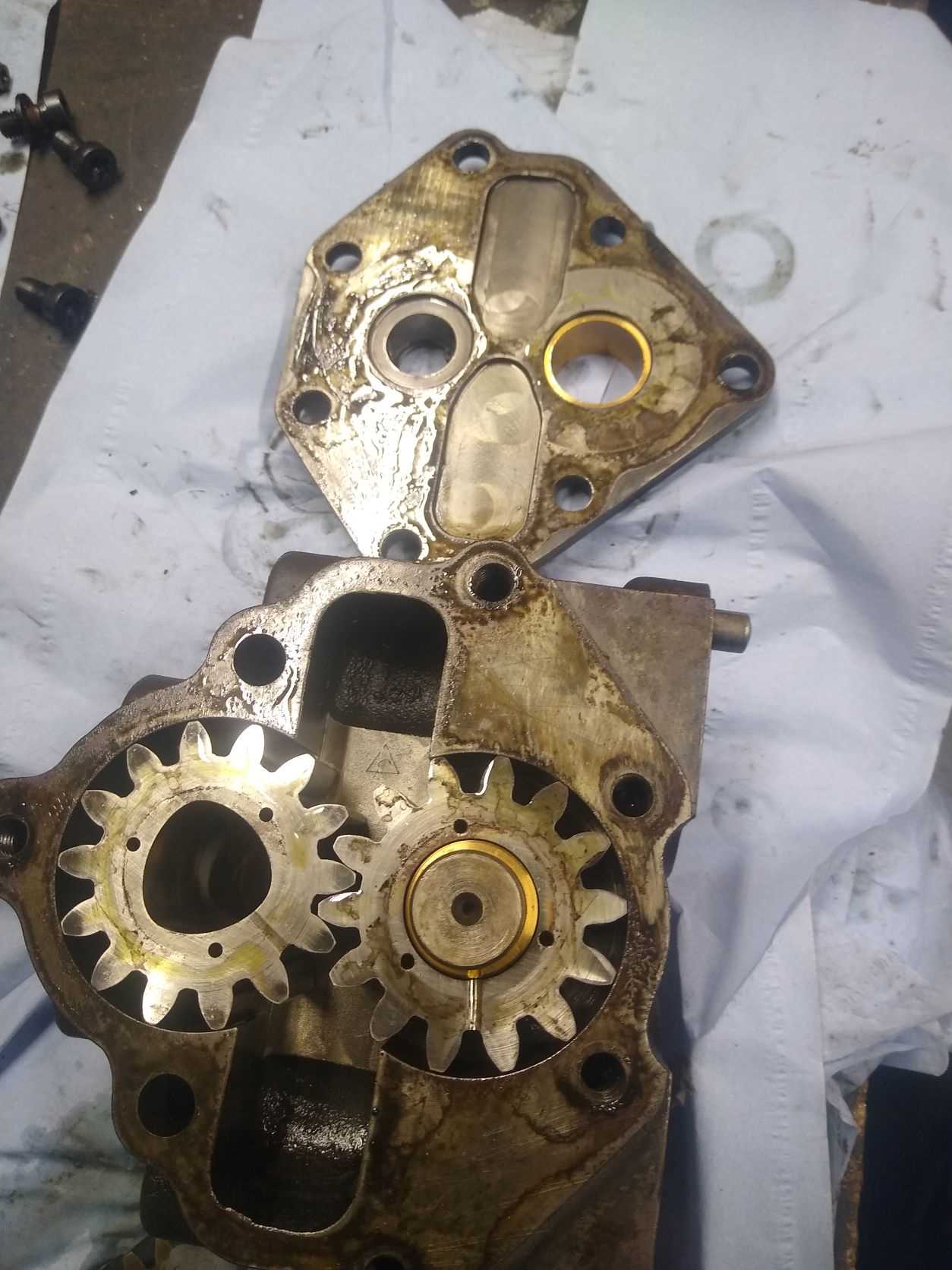 D1010 – the gear-type oil pump that provides the transmission control oil pressure was disassembled for inspection and will need to be reconditioned before further use. Pictured at Williton on Monday 12th December 2022 by Colin Foxhall © CC BY-NC 3.0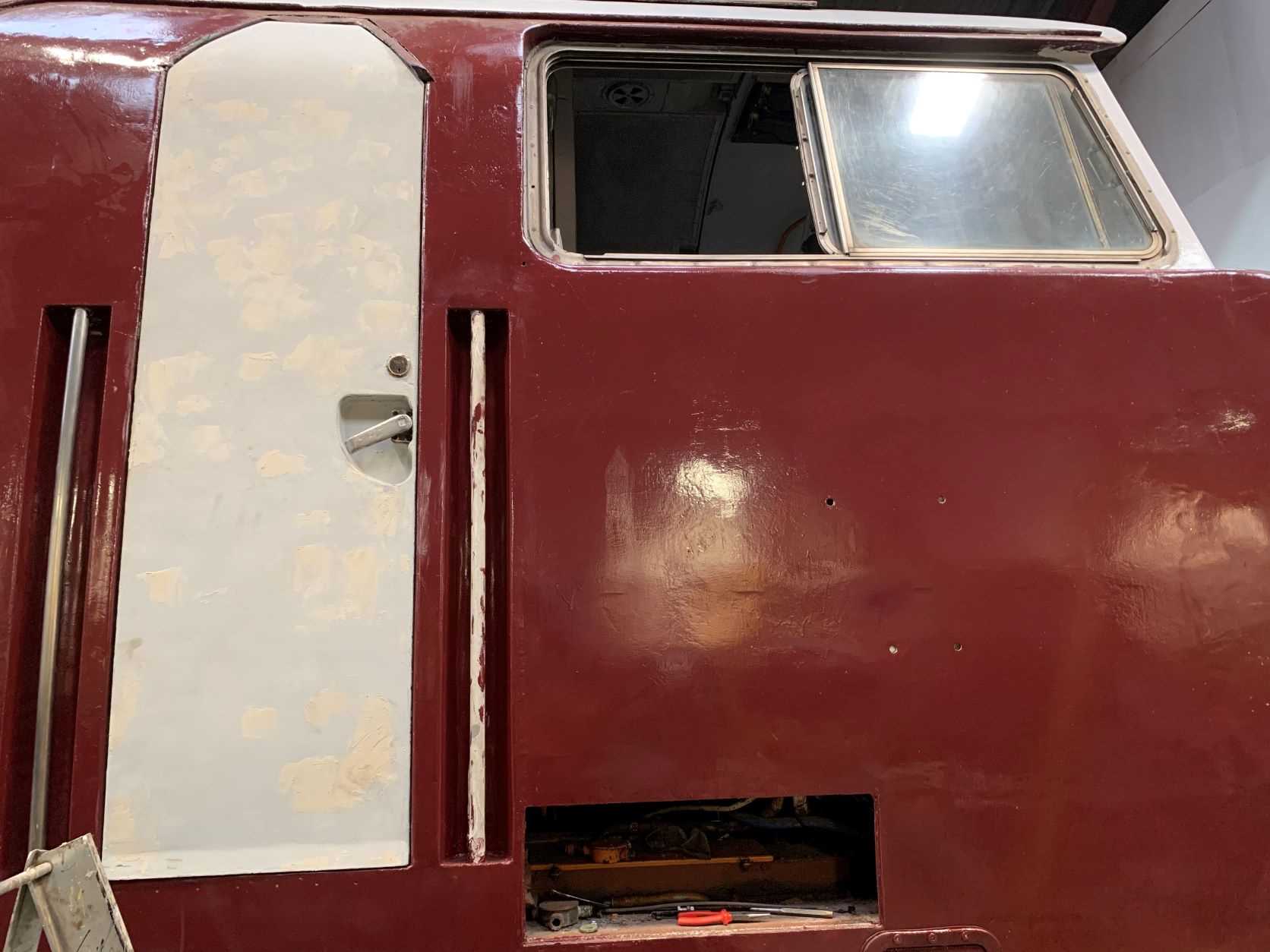 D1010 – the 'B' end cab door was the target for Ian Fn at Williton on Saturday 17th December 2022. The four holes visible in the cab side sheet are tell-tale signs of the cast aluminium BR emblem that the loco once carried in preservation, when demonstrating the original livery of class doyen D1000 'WESTERN ENTERPRISE'. Photo by Andy Royal © CC BY-NC 3.0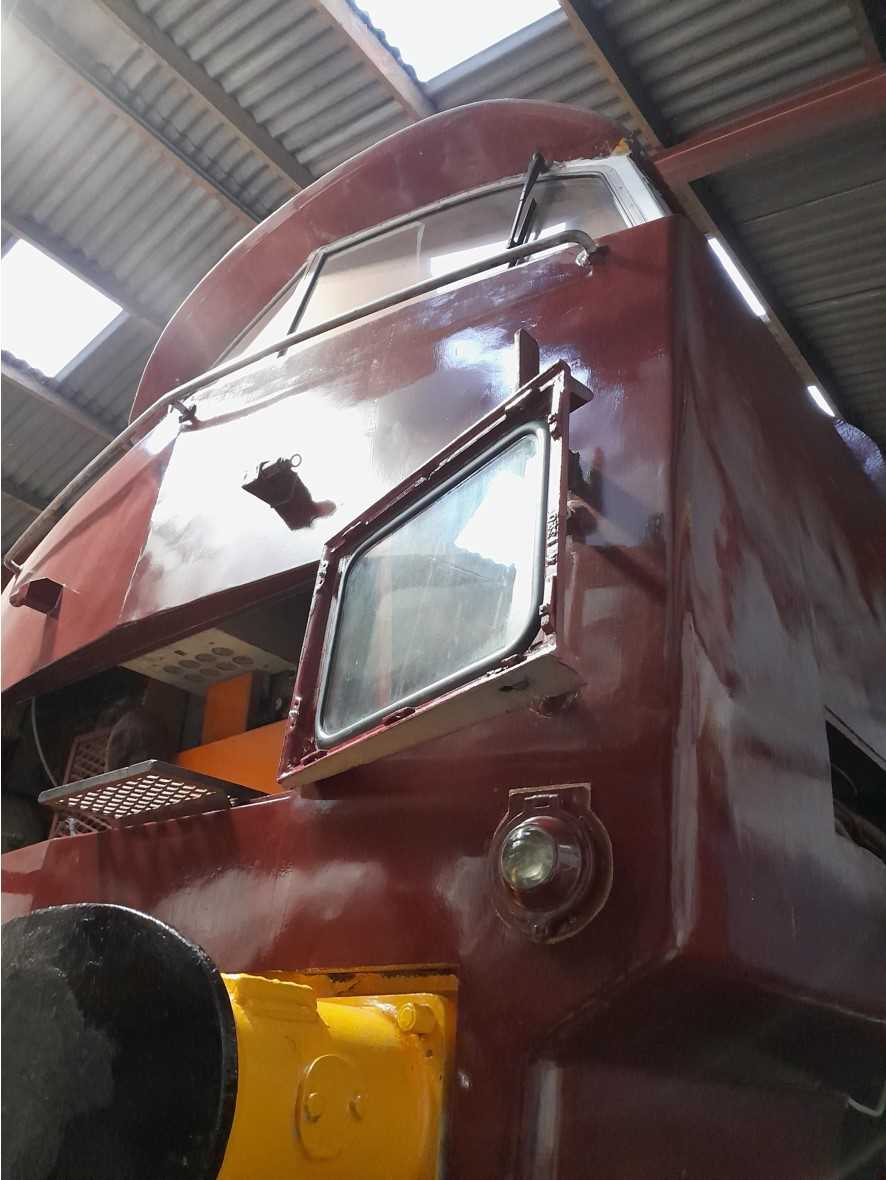 D1010 – the 'B' end of the locomotive is looking good (thank you Ian !) and is ready to receive the refurbished headcode indicator boxes. Pictured at Williton on Saturday 3rd December 2022 by Jon Tooke © CC BY-NC 3.0
To continue our rate of progress requires FUNDING which is becoming harder to get as belts are being tightened everywhere. If you are able to do so, please consider SPONSORING A PATCH because there is plenty of recently-added metal that still needs engraving. Photographs and certificates of sponsorship will be sent out to all who have sponsored this phase of the restoration work, but please bear with us because our admin resources are in short supply, but we will get it done soon. Click the image further below to sponsor a patch. Thank you in advance for your support !

D1010 – the spaces bounded by the yellow marks are patches that are waiting for their sponsors. The patches are marked using a vibratory engraver so the markings are in the metal, not just in the paint, and will still be visible after sanding the paint away in years to come. To SPONSOR A PATCH, see below ! Pictured at Williton on Saturday 19th November 2022 by Andy Royal © CC BY-NC 3.0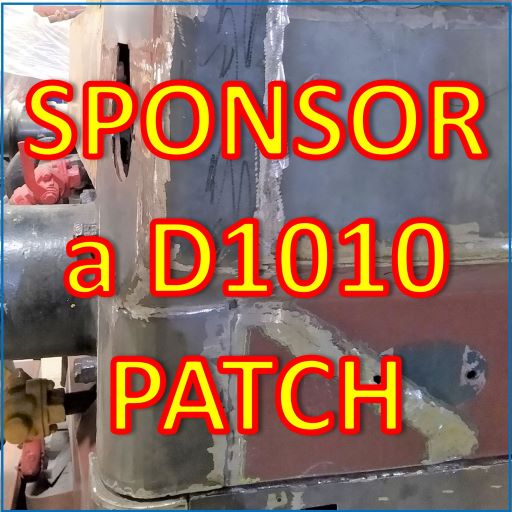 We still have a lot of work to do on this massive locomotive, so PLEASE DO COME ALONG AND HELP IF YOU CAN !
See our CAMPAIGN for CAMPAIGNER web page for more details !


Class 33 D6566 (33 048) – this loco performed well during her test run and will soon be ready to re-enter service, after attention to some minor issues.
Class 33 D6575 (33 057) – this loco is currently based at Bishops Lydeard and is in regular use on the 'WINTERLIGHTS' and now also on the 'SANTA EXPRESS' services between Tribble Bridge and Orchard Junction (Norton Fitzwarren).
Class 35 'Hymek' D7017 – this loco performed very well during the test run and is awaiting a formal declaration of readiness to resume duties.
Class 35 'Hymek' D7018 – this loco demonstrated that her transmission control block is now working properly (big sigh of relief) but there are some issues related to the reverser which we suspect are just a matter of adjustment. No doubt this will be sorted out early in the New Year.
Class 14 'Teddy Bear' D9518 – the progress continues on multiple fronts with work also taking place on the Paxman engine and various other componet parts. Here are some photos of some of the work taking place: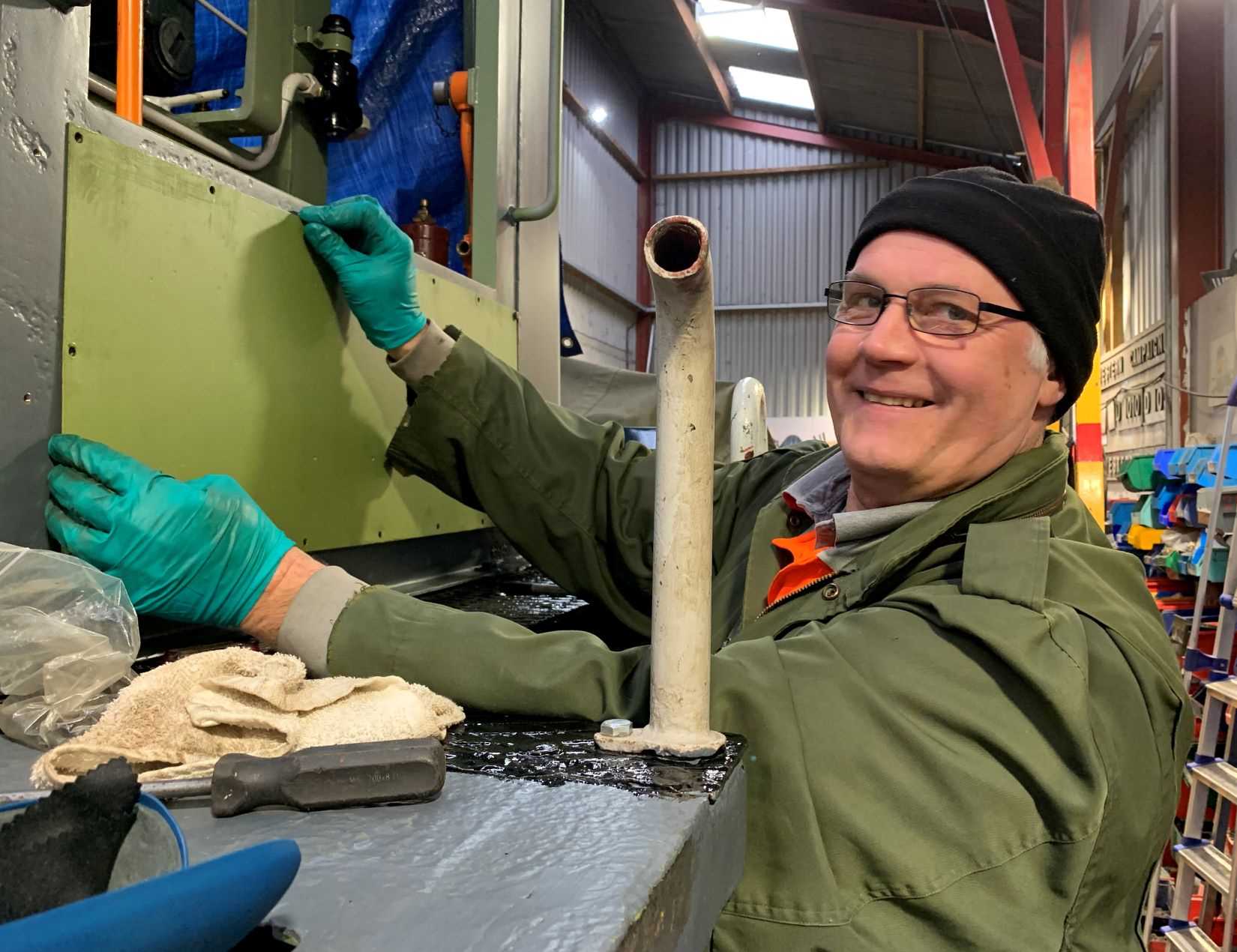 D9518 – new side sheets are now being fitted to the other side of the loco by Andy P who was pictured at Williton on a very cold 17th December 2022 by Andy Royal © CC BY-NC 3.0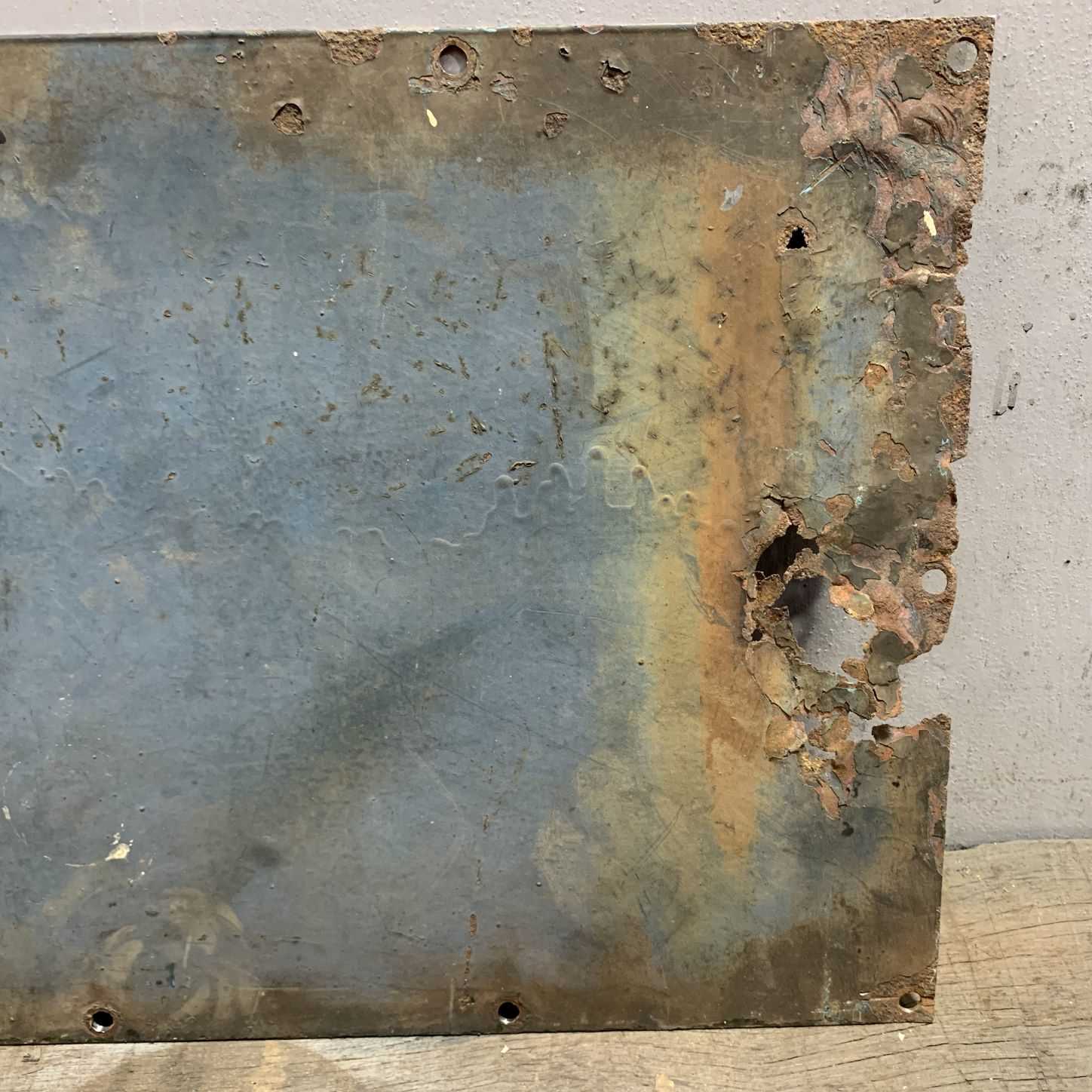 D9518 – the reason why new side sheets were necessary – metal worm ! Photo by Andy Royal © CC BY-NC 3.0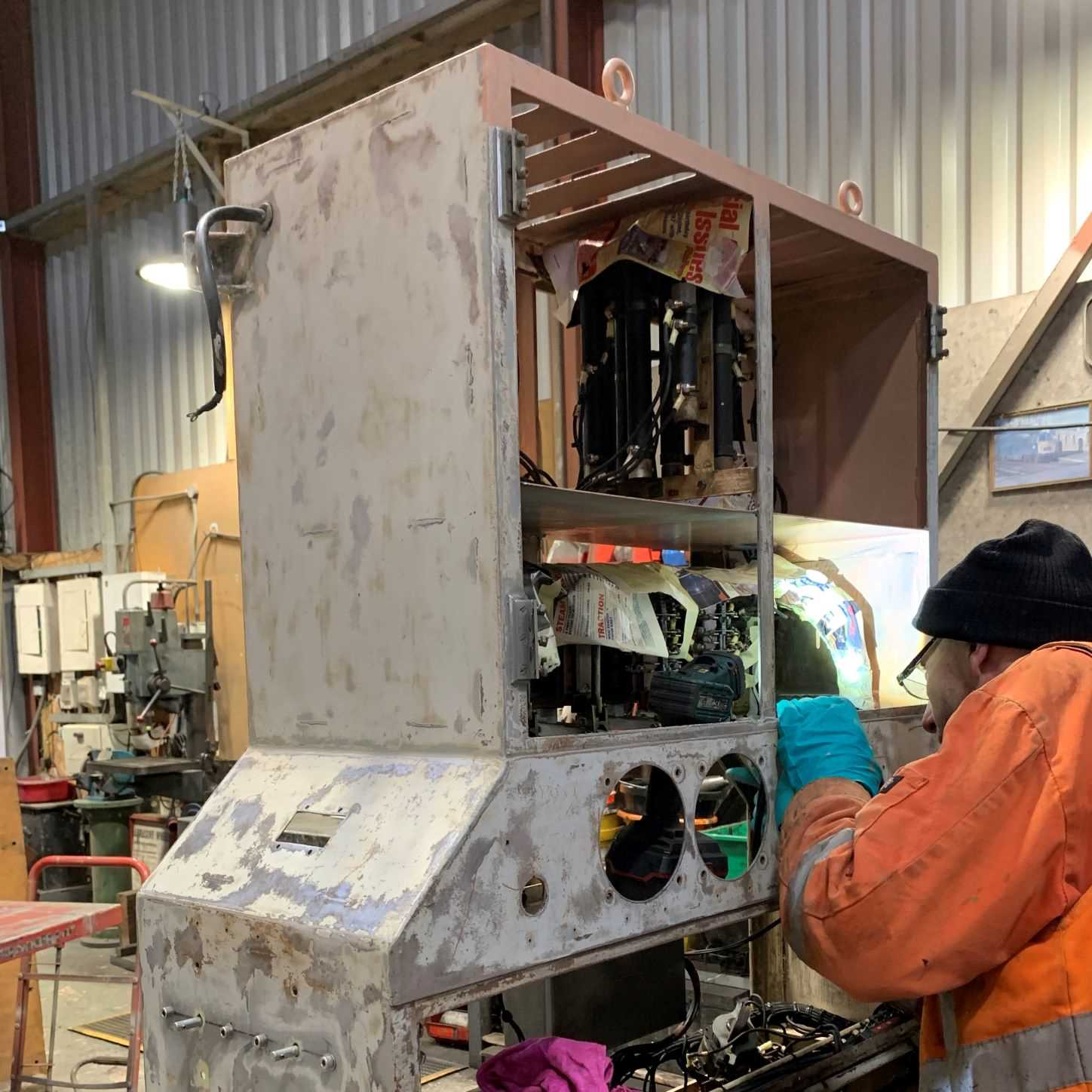 D9518 – the repaint of the electrical control cubicle is a painstaking task that is in the very careful hands of Colin G. Pictured at Wiliton on 17th December 2022 by Andy Royal © CC BY-NC 3.0
This loco is the subject of a fundraising appeal so please follow this link to find out more. We need your help ! In addition to funds, we also need plenty of HANDS. If you love the 'Teddy Bears' and you are not already a member of the DEPG, please join us so that you can become one of the team that is going to return D9518 to fully operational condition as 'NCB No. 7'.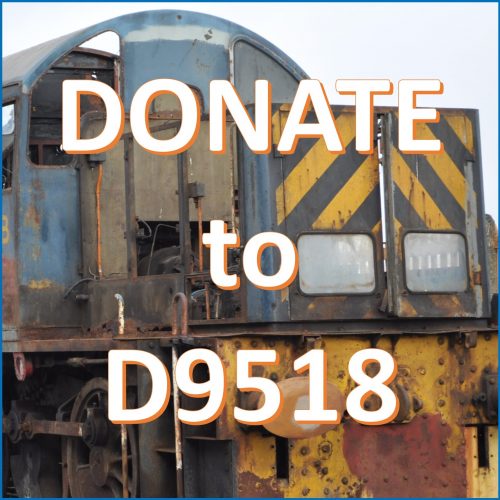 Class 14 'Teddy Bear' D9526 – this loco is currently based on the Kent & East Sussex Railway and enjoying the last month of its Kentish holiday before heading home some time in mid-January 2023. The loco is likely to remain at Westridge shed, Bishops Lydeard until she is able to make her way to Williton. 
Class 47 47077 'NORTH STAR' – this loco was fitted with the reconditioned engine speed governor by the team led by Bob Fussey at the NYMR and was due to undertake some test running this week. We look forward to receiving more news soon.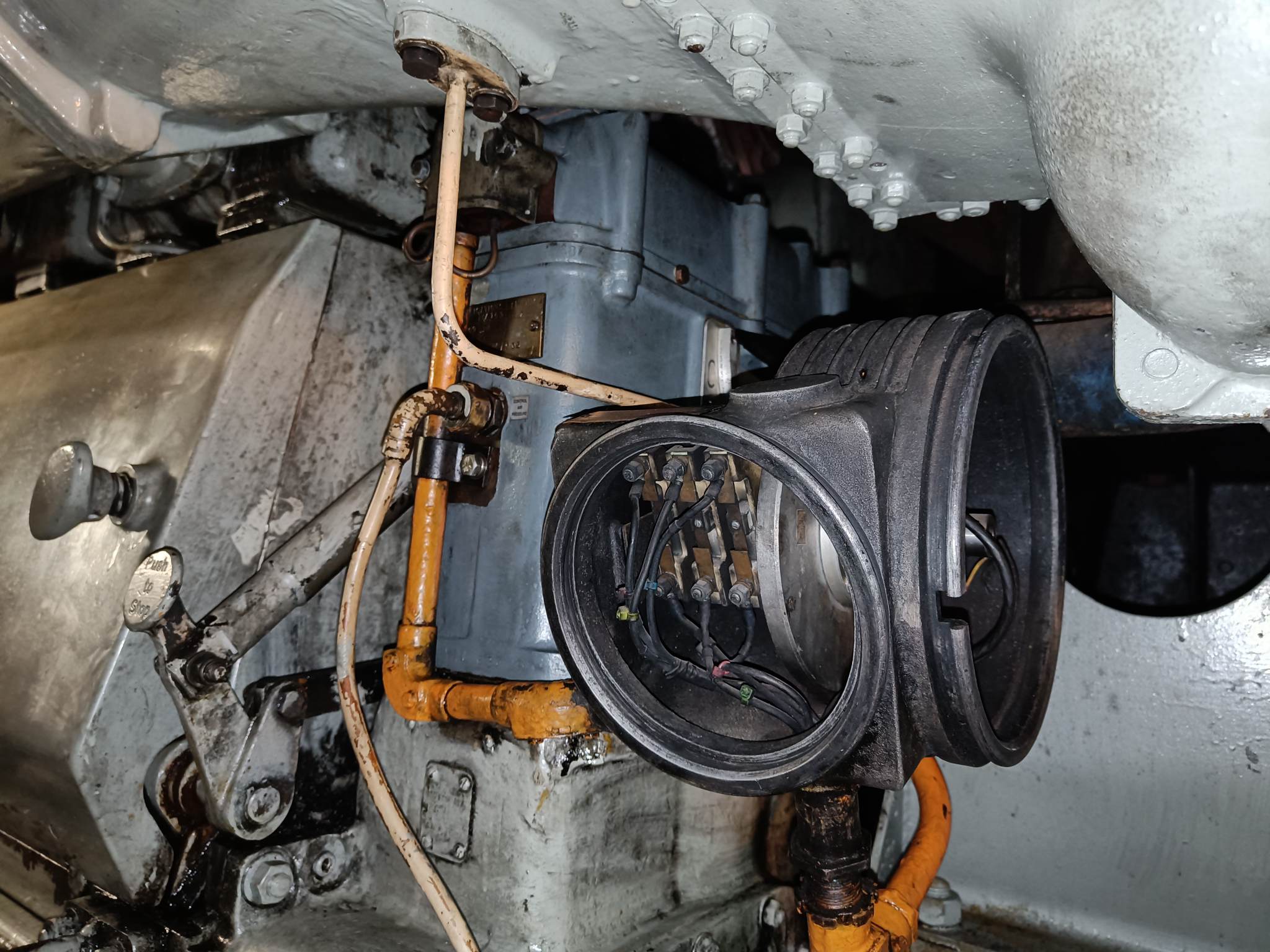 47077 – the governor is the mid-grey rectangular item, the engine is light grey and the dark grey circular item houses the vane motor and displacement sensor that provides information to the electronic load regulator that was fitted to this loco during her conversion to Electric Train Heating (ETH) in 1984. Pictured at Grosmont on 19th December 2022 by Josh Smith © CC BY-NC 3.0
Andrew Barclay 0-4-0DH 578 – the fuel system overhaul is making good progress and the reconditioned fuel injection pump has been returned from overhaul and will be re-installed in the New Year. One big step was the discovery of the original worksplates that were thought to have been lost, and they were temporarily mounted on the loco so that a photo could be taken to show evidence of their existence: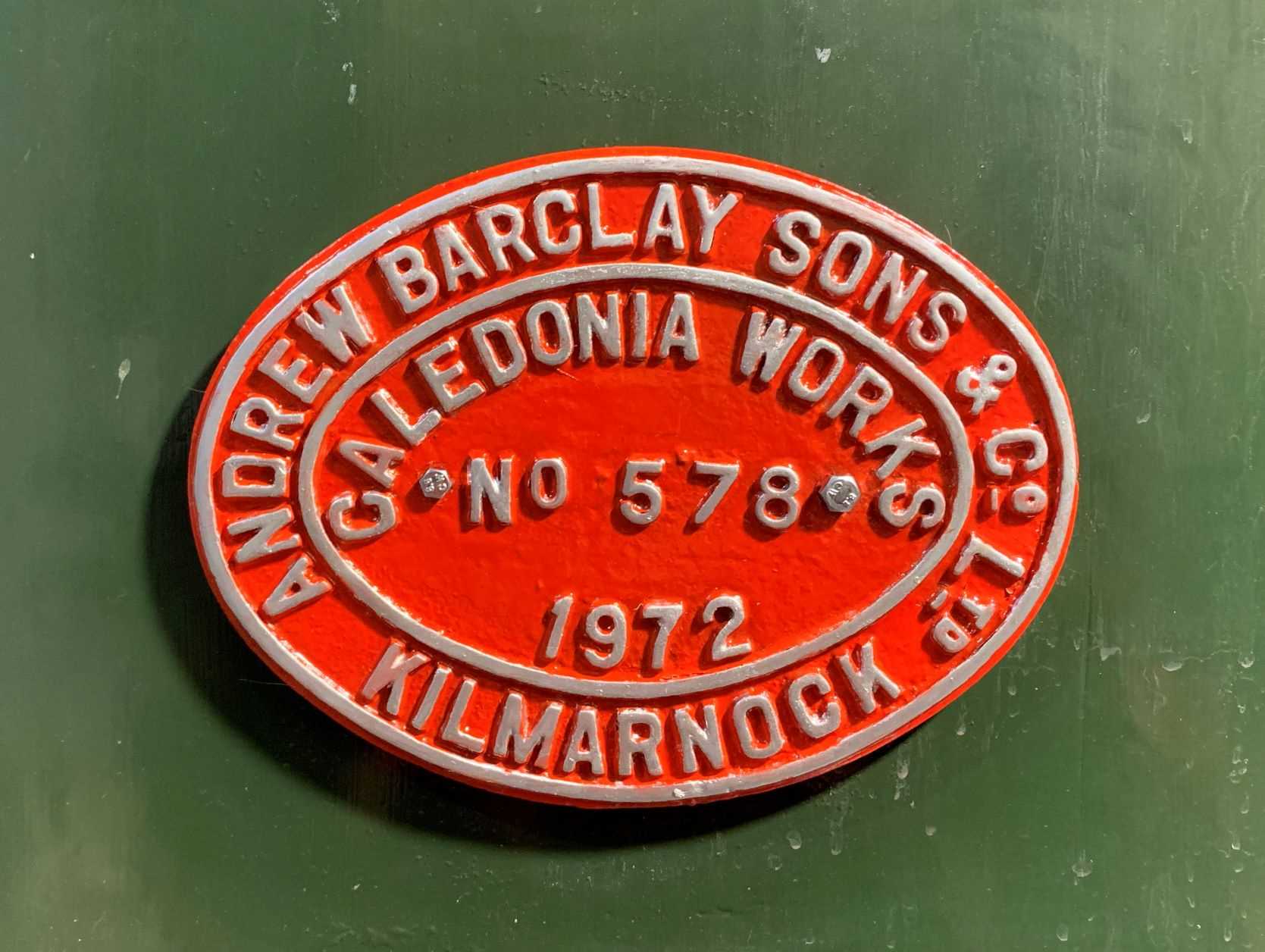 Barclay 0-4-0DH 578 'ROF 1' – the original worksplates were temporarily mounted on the loco on Saturday 17th December 2022. Refurbishment of the plates had been undertaken previously by Roy but the plates had then become mislaid. Luckily, they have now resurfaced! Photo by Andy Royal © CC BY-NC 3.0
If you can help by donating your time to any of these projects, then please JOIN US and come along to the depot for an introduction to what we do and how we do it. We currently have people on site from Saturday through to Tuesday and we can open on other days if we can be sure of getting at least two volunteers on site at all times, so there is plenty of scope. We have tasks of all types to suit most capabilities, both skilled and unskilled.
Many thanks to all of our volunteers who give up so much of their time to work on the cleaning, painting, maintaining, restoring, managing and fund raising for our fleet of heritage locomotives !