Class 35 'Hymek' D7018 has been quarantined pending investigation into the un-commanded move that took place shortly after engine start-up at Williton on Friday 4th August 2023. Pictured inside the loco shed carrying a 'NOT TO BE MOVED' board on Saturday 12th August 2023 by Andy Royal © CC BY-NC 3.0
Sadly, we have to open this edition with news of an incident that took place at Williton on Friday 4th August 2023 involving Class 35 'Hymek' D7018. The official press release is reproduced below in full:
PRESS RELEASE – dated 14th August 2023
On Friday 4th August 2023, preparations were underway at Williton for a static test of 'Hymek' D7018 after some adjustments and checks had been made to the transmission. Following the engine start and while the preparations for the actual test were still in progress, the locomotive started to move uncommanded. This was against the parking brakes and included riding over scotches (or wheel chocks). The movement was only stopped by shutting down the engine. Some minor damage resulted, both to the locomotive and to some of DEPG's equipment and spares. Thankfully, no-one was hurt in this incident. The Rail Accident Investigation Branch (RAIB) and the Office of Rail & Road (ORR) were informed routinely.

As an immediate consequence, an extraordinary meeting of the DEPG Board of Trustees has taken the decision to cease all operational 'Hymek' activities until further notice while we review the cause of the incident and develop additional controls to ensure that these precious locomotives remain safe to use.

This regrettably means that the planned 'DEPG at 50' celebrations at the end of September must be postponed until a later date. We particularly regret that neither 'Hymek' D7017 or D7018 will be able to attend the Severn Valley Railway's 'Magnificent Seven' event in the Autumn as working locomotives. We recognise that this will disappoint many of our fans and followers, but it will be appreciated that the safety of both the public and our own volunteers cannot be put at risk.
Martin Howard
Chairman, DEPG Board of Directors and Trustees
We are all disappointed that our locos will not be able to feature in these two events this year, but most of all we are thankful that no-one was hurt. We are putting a considerable effort into the root cause analysis so that we can devise and implement the additional controls that will ensure that all of our locomotives are operated safely.
The response from our members, supporters and fellow preservation groups has been very supportive and encouraging. This is really helpful and is very much appreciated. The negative comments can be counted on the fingers of one hand, such comments being mostly due to the obvious disappointment. 
The postponement of the 'DEPG at 50' event will particularly affect those who booked non-refundable accommodation in the West Somerset area, but please be aware that some of our locos will be working on Saturday and Sunday 23rd/24th September as per the WSR's BLUE timetable. We plan to run a double-headed Class 33 'Crompton' hauled service on the Saturday and we might be able to run a 'hydraulic' on the Sunday.
Our DIESEL RUNNING DATES page is updated several times per week and is kept as accurate as we can make it. The loco allocations are subject to availability (of course), but we do try to field the allocated loco wherever possible. Click on the banner below to go to the website page:

The DIESEL RUNNING DATES pages is supplemented by our DIESELGEN bulletin service which captures non-public running such as special trains and engineering workings (where we have sufficient notice to publish such workings). Sign up for DIESELGEN emails or keep an eye on our website homepage.
LOCO NEWS:
Class 52 D1010 'WESTERN CAMPAIGNER' – work continues on the dismantling of the 'A' transmission and the assessment of the components removed. The most significant area of wear discovered so far is in the reverser mechanism, and some parts will need to be replaced or repaired when the time comes to put this part of the assembly back in position. Otherwise, corrosion caused by condensation is the main source of degradation. Heritage locos take in moisture due to our variable climate and do not get enough use to dry them out, the result being internal condensation and the resulting corrosion.
Elsewhere on the loco, Steve has been progressing the electrical work in the 'B' cab while Gordon, Ian F and Roy attend to the many bodywork-related tasks. The repairs to the cooler group assemblies are being planned out by Tony and work will start as soon as the plan has been agreed and the materials sourced.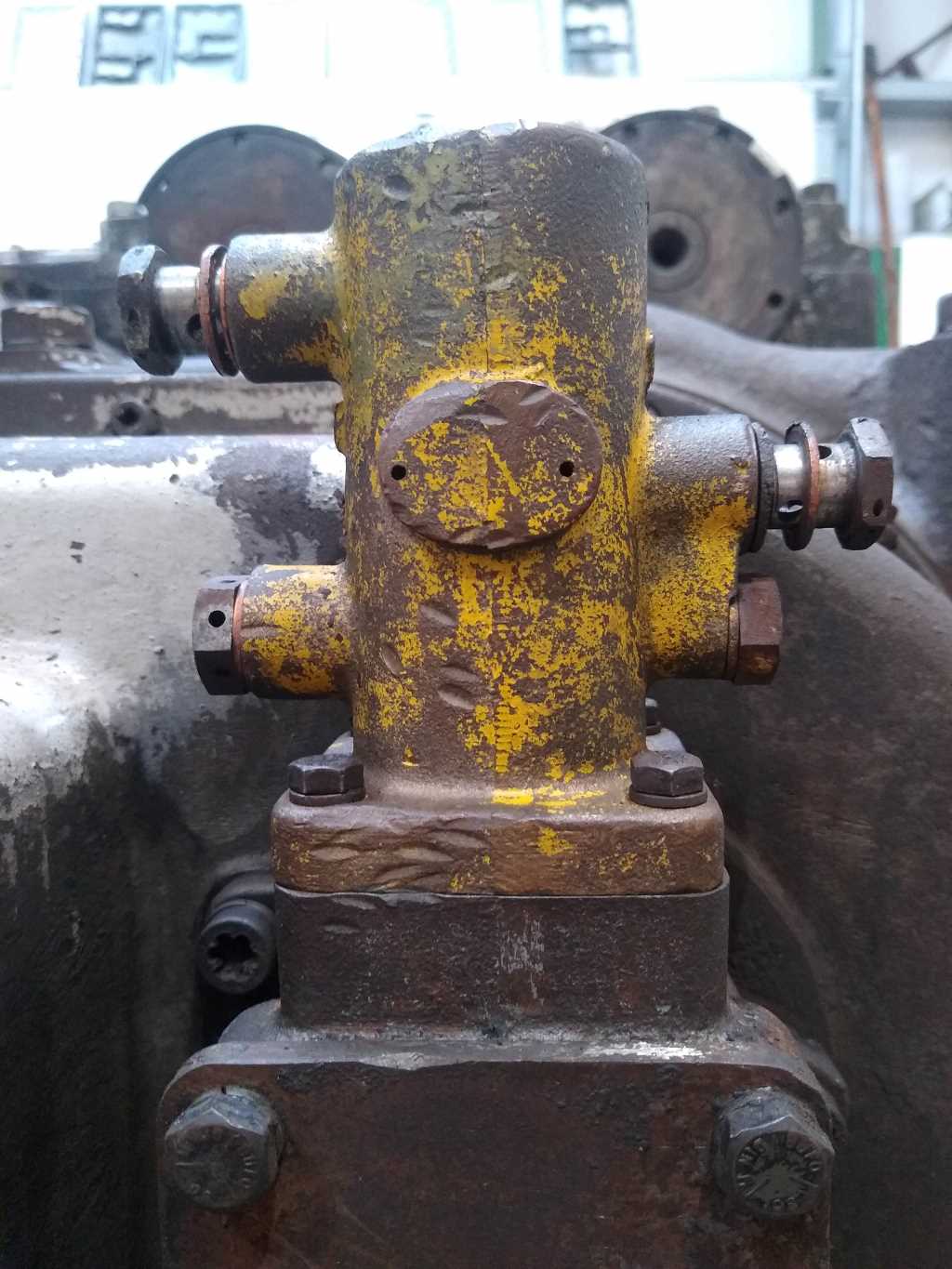 D1010 – the Standstill Detector valve on the 'A' transmission has been the recipient of some severe hammer blows at some time in the past, probably in response to the valve sticking. This valve will be disassembled and overhauled along with all of the other ancillary components. Pictured at Williton on 7th August 2023 by Colin Foxhall © CC BY-NC 3.0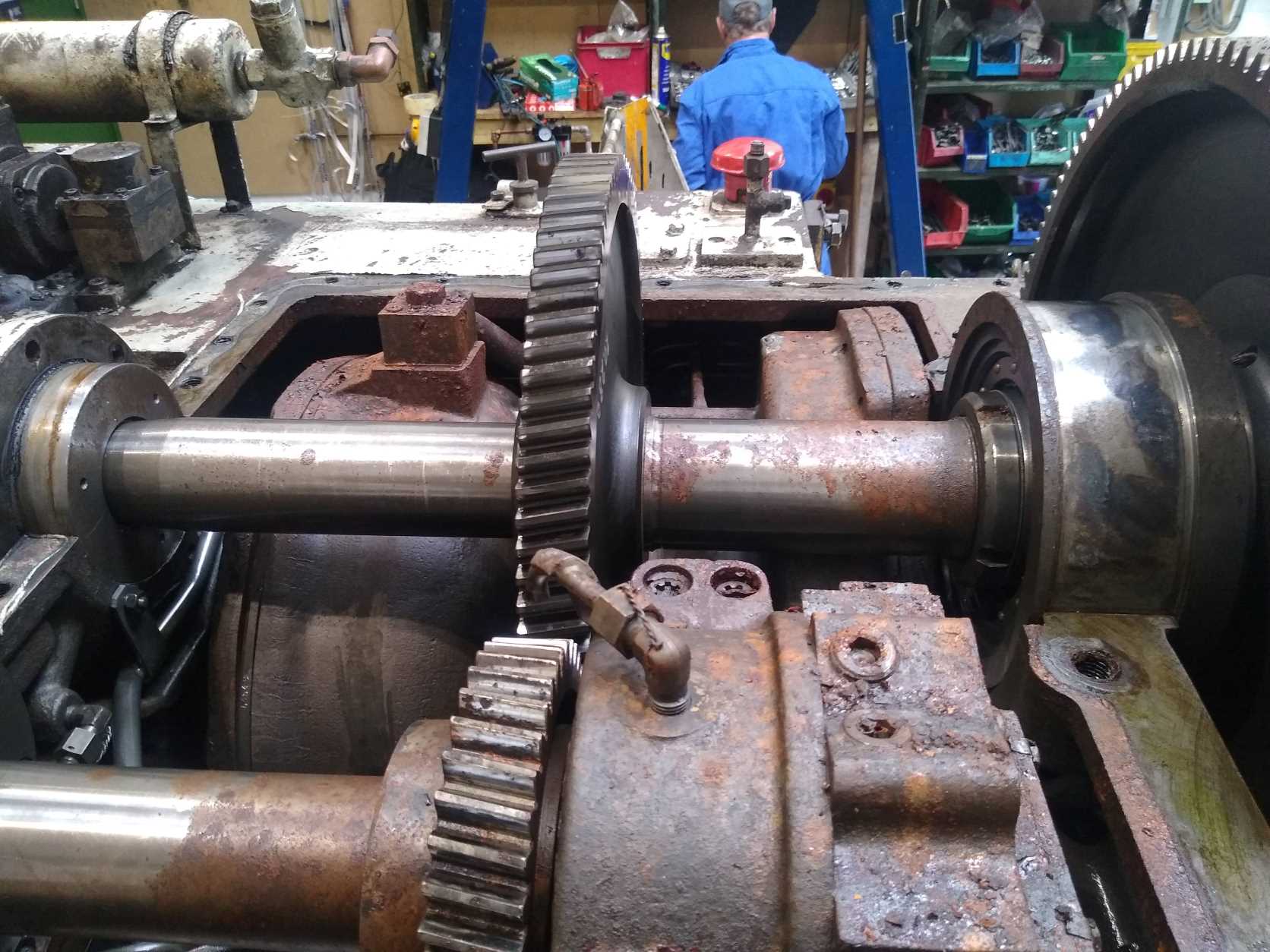 D1010 – the amount of corrosion caused by condensation is evident from this view, taken immediately after removing the top cover. This transmission was working well before being removed for overhaul and the oil was clean, so the bearings are all in fairly good condition (so far so good). Pictured at Williton on 8th August 2023 by Colin Foxhall © CC BY-NC 3.0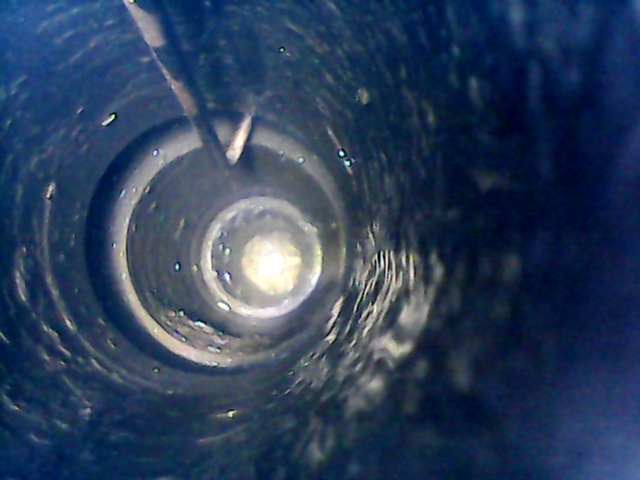 D1010 – this borescope image shows the state of the bore hole that runs through the centre of the splined part of the turbine rail secondary shaft. The wire probe shows a 2mm gap where the tapered end of the main shaft was not pushed fully home when the transmission was last overhauled at Swindon Works. There is a critical oilway somewhere amongst all that sludge. Pictured at Williton on 7th August 2023 by Colin Foxhall © CC BY-NC 3.0
Having the loco outdoors has generated an increased interest in our SPONSOR A PATCH scheme, with several more patches being engraved with their sponsor's names or messages. This initiative remains the single most successful fund-raising activity and has allowed us to make significant progress with the restoration work. PLEASE CONTINUE TO HELP US FUND THIS PROJECT.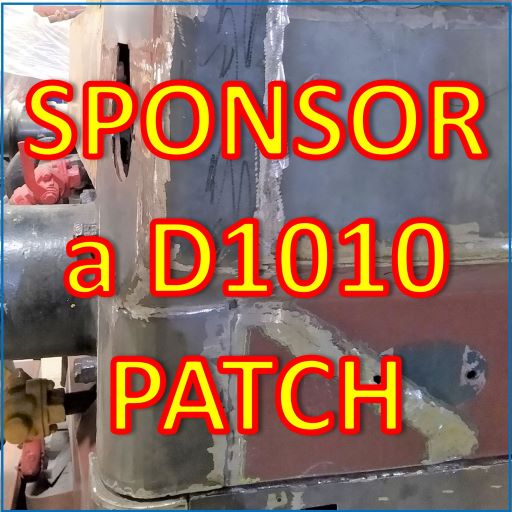 Photographs and certificates of sponsorship will be sent out to all who have sponsored the restoration work, but we are still short of volunteer resources and have not yet been able to catch up with this obligation and deliver the documents. Apologies for the delay, we will get it done ASAP. Click the image below to sponsor a patch. Thank you in advance for your support and your patience!
See our CAMPAIGN for CAMPAIGNER web page for more details. We still have a lot of work to do on this massive locomotive, so PLEASE DO COME ALONG AND HELP IF YOU CAN !


Class 33 D6566 (33 048) – this loco is the WSR Standby Loco and is stabled at Minehead, ready for her next duties under the BLUE timetable. See our DIESEL RUNNING DATES page for details.
Class 33 D6575 (33 057) – this loco has been stabled at Bishops Lydeard in connection with her YELLOW timetable duties, but had to return to Williton on Saturday 12th August for attention to her Automatic Warning System (AWS). The work was carried out by volunteer loco manager Ian R and his assistant Tom, and the loco returned to Bishops Lydeard later in the day.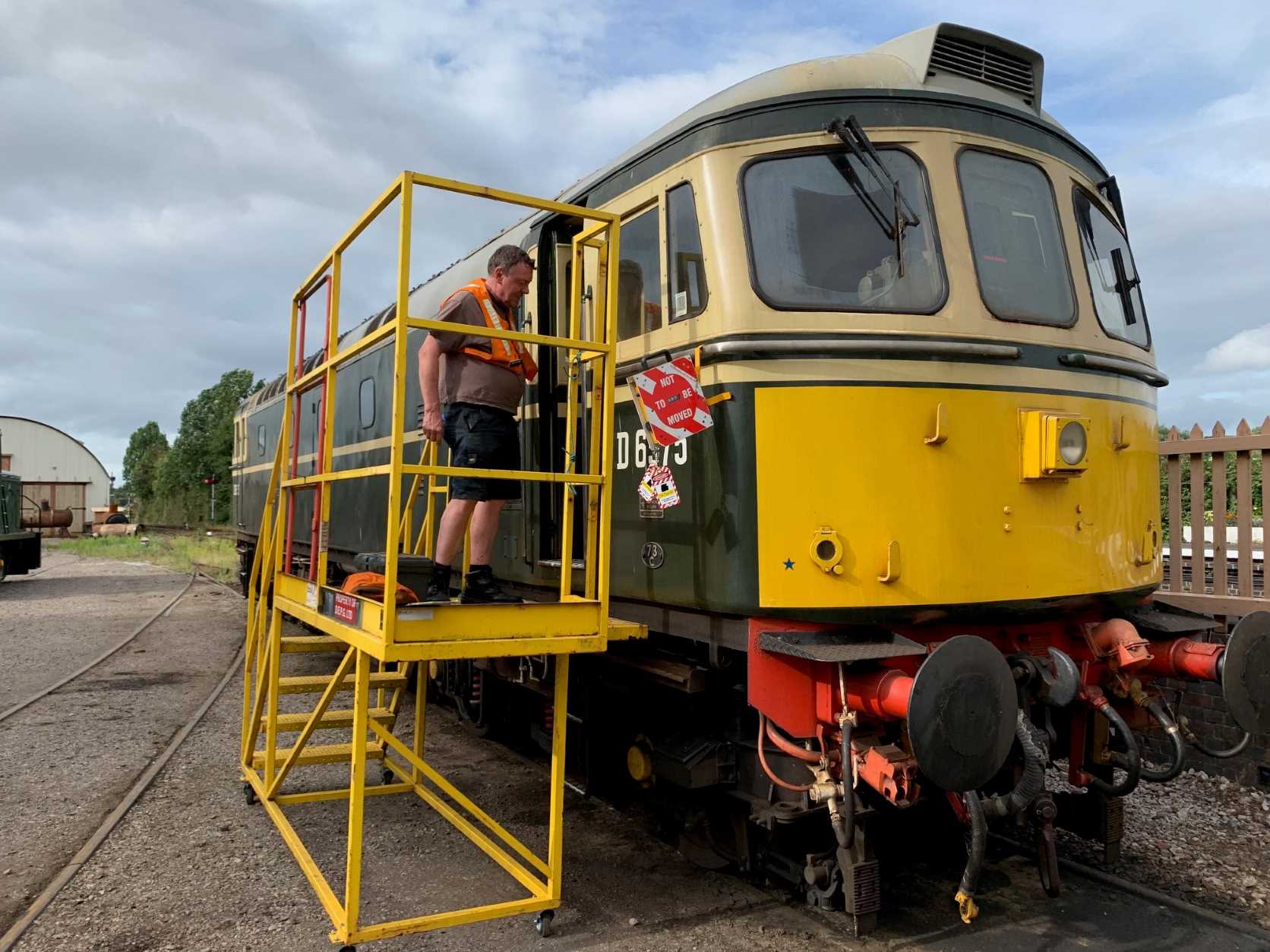 Class 33 'Crompton' D6575 (33 057) returned to Williton on Saturday 12th August 2023 for Ian R and Tom to give some attention to her Automatic Warning System (AWS). This useful BR-era mainline system allows the loco to be operated without a secondman, the additional safety vigilance being provided by the AWS. The loco was repaired and returned to Bishops Lydeard later in the day. Photo by Andy Royal © CC BY-NC 3.0 
Class 35 'Hymek' D7017 – as covered at the start of this roundup, both 'Hymeks' have been 'grounded' pending the outcome of an investigation into the uncommanded move of D7018 upon startup. The additional controls that will be developed as a result of the risk assessment will be applied equally to D7017 and will impact her return to service date. Hopefully, we won't have to wait too long before she can be released from captivity.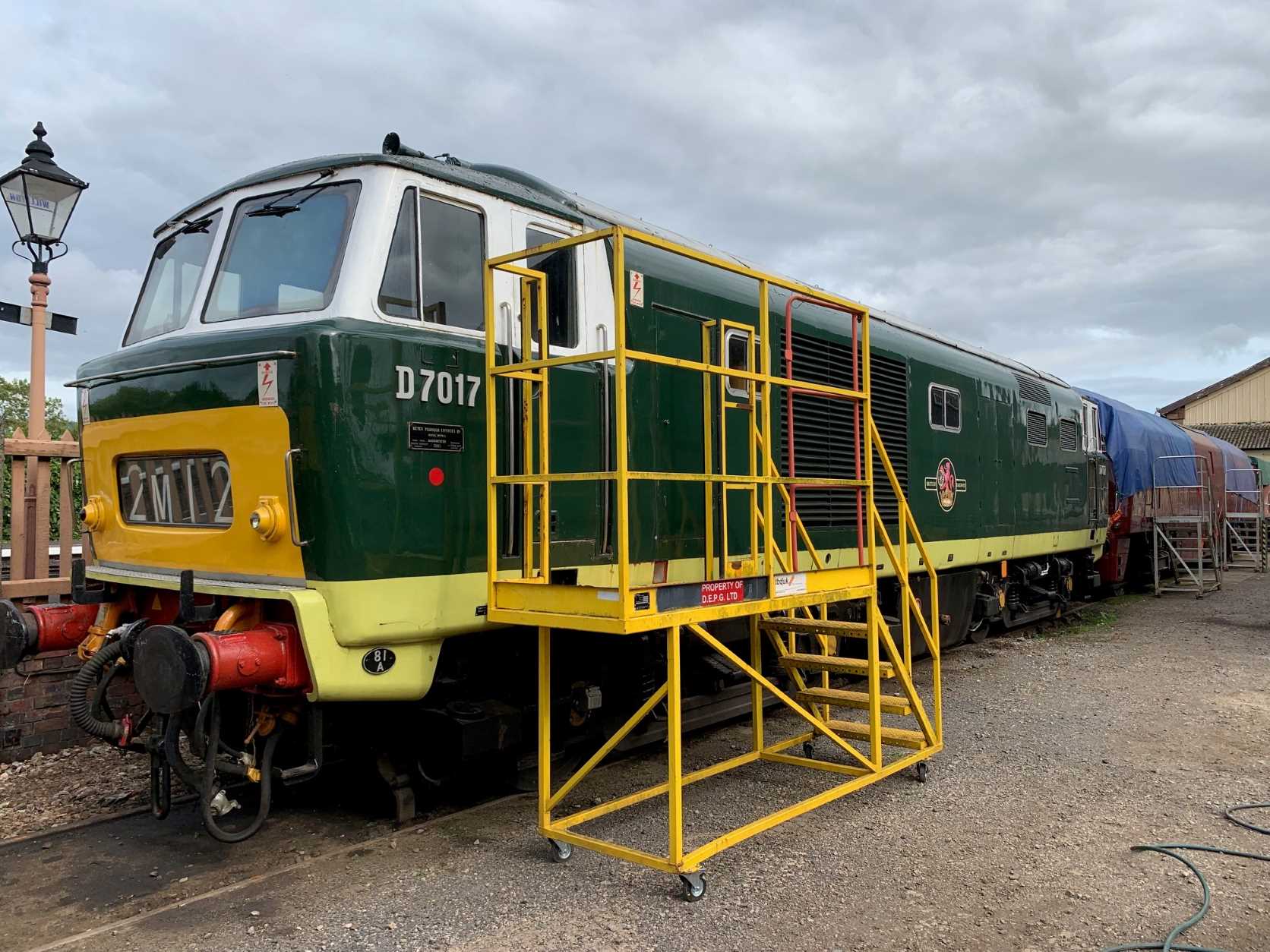 Class 35 'Hymek' D7017 has been 'grounded' pending investigation into the un-commanded move of sister loco D7018 that took place shortly after engine start-up at Williton on Friday 4th August 2023. Pictured at Williton on Saturday 12th August 2023 by Andy Royal © CC BY-NC 3.0 
Class 35 'Hymek' D7018 – the transmission control block in this locomotive has been causing trouble for some time but nowhere near the kind of trouble that occurred on the 4th August and as outlined in the Press Release statement at the beginning of this roundup. We are working through the list of probable causes using industry-standard tools such as Root Cause Analysis (RCA), Fault Tree Analysis (FTA) and Failure Modes, Effects and Criticality Analysis (FMECA). All of this work takes time and diverts attention from other activities, and we are all volunteers with other commitments that also have to be covered, so please allow us a little time to work the problem and come up with a robust solution. Thanks !
Class 14 'Teddy Bear' D9518 – with Colin G and Terry heavily involved with the running of classmate D9526, the rate of progress on this project has slowed, so the addition of effort from Andy P and Tony was very welcome indeed. During cleanup work in the little spaces in between the frames of the loco, a genuine lump of 300-million-year-old coal was discovered, no doubt resting there since the 1970s and 80s when the loco worked at Ashington Colliery in Northumberland. There is plenty more yet to be extracted, but the steam crews should not get too excited – because this piece was only as big as a baked bean !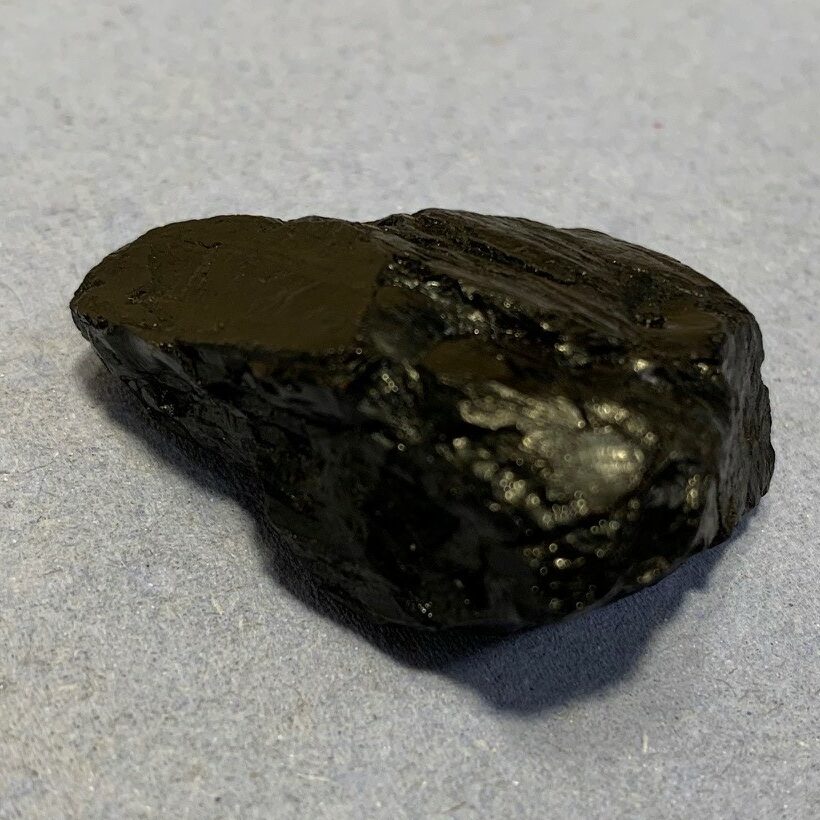 D9518 – black gold – a genuine piece of Northumberland coal, discovered in between the frames of the loco during clean-up work at Williton on 8th August 2023. Photo by Andy Royal © CC BY-NC 3.0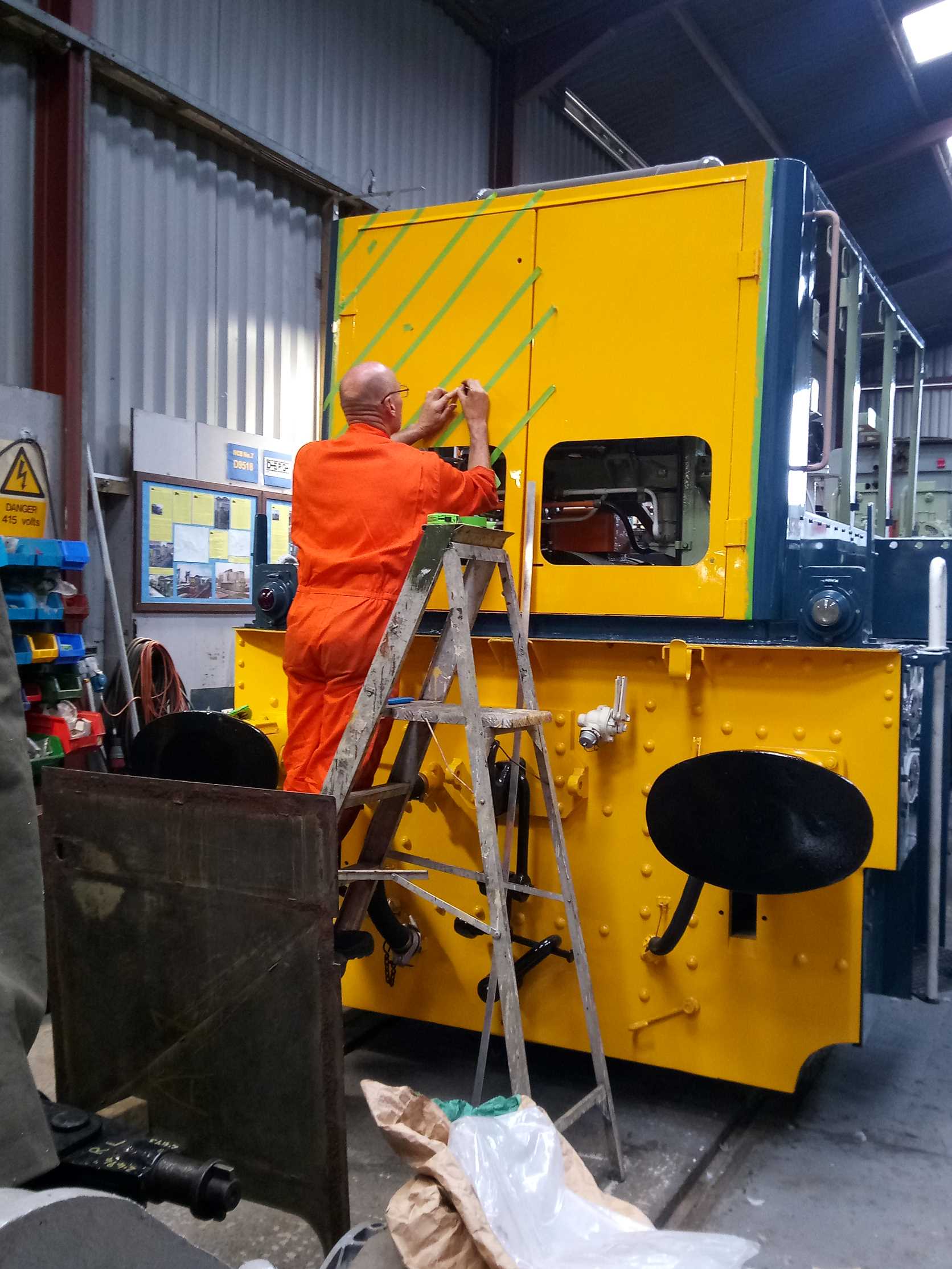 D9518 – Colin G was concentrating hard when marking out the lines for the black 'wasp stripes' that will soon be applied to this 'B' end of the locomotive, making her instantly recognisable as a 'Teddy Bear'. Pictured at Williton on Saturday 12th August by Mike Evans © CC BY-NC 3.0
This loco is the subject of a fundraising appeal so please follow this link to find out more. We need your help ! In addition to funds, we also need plenty of HANDS. If you love the 'Teddy Bears' and you are not already a member of the DEPG, please join us so that you can become one of the team that is going to return D9518 to fully operational condition as 'NCB No. 7'.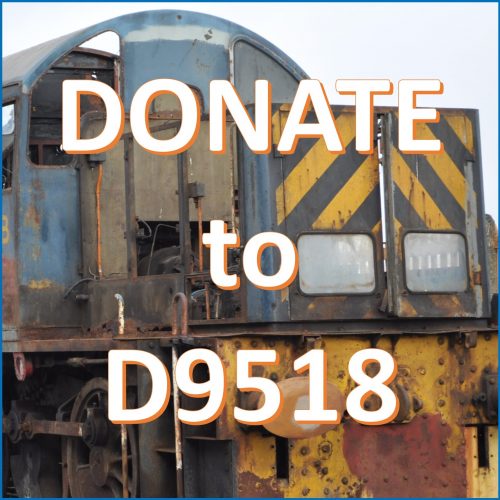 Class 14 'Teddy Bear' D9526 – this loco is fully serviceable and ready for use in place of the DMU on some of the YELLOW timetable services during the peak summer period that runs until Saturday 26th August. Take a look at our DIESEL RUNNING DATES page for details of the running dates and loco allocations.
Class 47 47077 'NORTH STAR' – this loco is undergoing a 'top end' engine overhaul at Grosmont Works on the North Yorkshire Moors Railway. Work is proceeding well, so the loco should be out and about again within a few weeks, hopefully still in time to do some running this season.
Andrew Barclay 0-4-0DH 578 – this loco is in full working order and is stabled in the South Yard. The cab is undergoing a repaint in the capable hands of Jon T, but the loco remains serviceable and ready for action.
If you can help by donating your time to any of these projects, then please JOIN US and come along to the depot for an introduction to what we do and how we do it. We currently have people on site from Saturday through to Tuesday and we can open on other days if we can be sure of getting at least two volunteers on site at all times, so there is plenty of scope. We have tasks of all types to suit most capabilities, both skilled and unskilled.
Many thanks to all of our volunteers who give up so much of their time to work on the cleaning, painting, maintaining, restoring, managing and fund raising for our fleet of heritage locomotives !