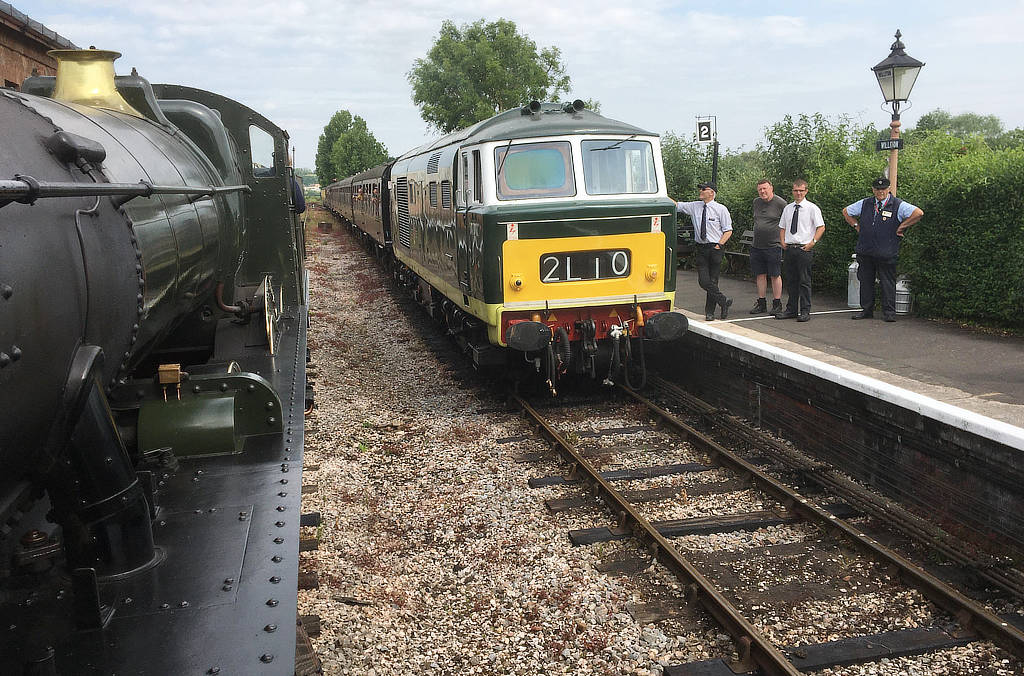 Class 35 'Hymek' D7017 was back in action on Saturday 17th and Sunday 18th June, working the diesel diagram of the BLUE timetable from Minehead, covering 80 miles each day. Pictured on the 17th at Williton as BR(W) 4-6-0 7828 'ODNEY MANOR' arrived from Bishops Lydeard, photo by Malcolm Anderson © CC BY-NC 3.0
There was a quick return to 'normality' this week, recovering from the diesel gala and getting back to the regular work of restoring and maintaining our locos and facilities. After causing trouble by failing during the gala, 'Hymek' D7017 was back to her usual reliable self, working the diesel diagram of the BLUE timetable which provides 80 miles of running on Saturdays and Sundays, originating at Minehead. The loco entertained in her usual style, with plenty of 'Maybach Music' from her V16 engine.
This coming weekend is the last chance to ride behind visiting Class 25 D7659 (25309, 25909), another product of the famous Gorton works of Beyer-Peacock, but in this case a sub-contract build to the design of BR Derby. This loco will depart from the WSR next week, so take this opportunity to ride behind her this weekend if you can.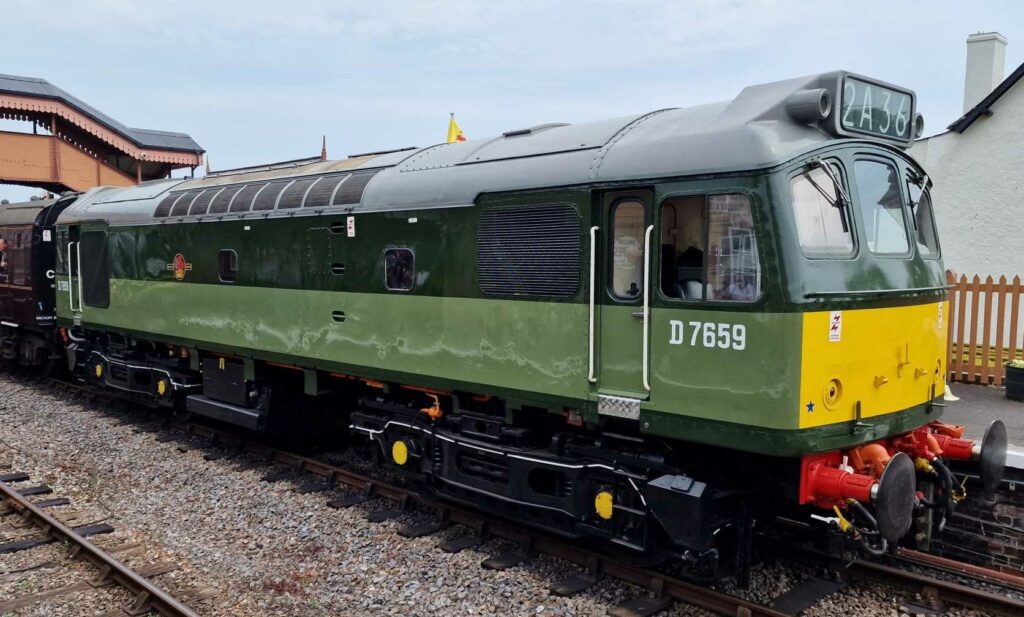 Class 25 D7659 (25309, 25909) was another loco that was in 'ex-works' condition for the diesel gala, having only recently returned to service after a thorough overhaul. The gleaming loco was pictured at Williton on Saturday 10th June 2023 by off-duty signalman Brenden Hill © CC BY-NC 3.0
See our DIESEL RUNNING DATES page for details of public diesel-hauled services this year. This page is updated several times per week and is kept as accurate as we can make it. The loco allocations are subject to availability (of course), but we do try to field the allocated loco wherever possible. Click on the banner below to go to the website page:


The DIESEL RUNNING DATES pages is supplemented by our DIESELGEN bulletin service which captures non-public running such as special trains and engineering workings (where we have sufficient notice to publish such workings). Sign up for DIESELGEN emails or keep an eye on our website homepage.
LOCO NEWS:
Class 52 D1010 'WESTERN CAMPAIGNER' – this loco was moved out of the shed so that she could enjoy the admiration of her fans during the diesel gala, and her space in the shed was quickly taken by 'Hymek' D7018 who is undergoing an investigation into her transmission control block. Having D1010 outside allows us to progress with the work to remove the two cooler groups for welding repairs, and to lift out the 'A' transmission for overhaul. Although the 'A' transmission has not yet failed, the lessons learned from the work done on the 'B' transmission have alerted us to similar issues that could be affecting the 'A' transmission, and now is the time to do this work, before a failure occurs.
The overhaul of the 'B' transmission has been completed and it is ready to be re-installed, but this step will be held back until after the bogies have been overhauled, because the missing transmission makes the loco lighter to lift and gives us a lot more working space !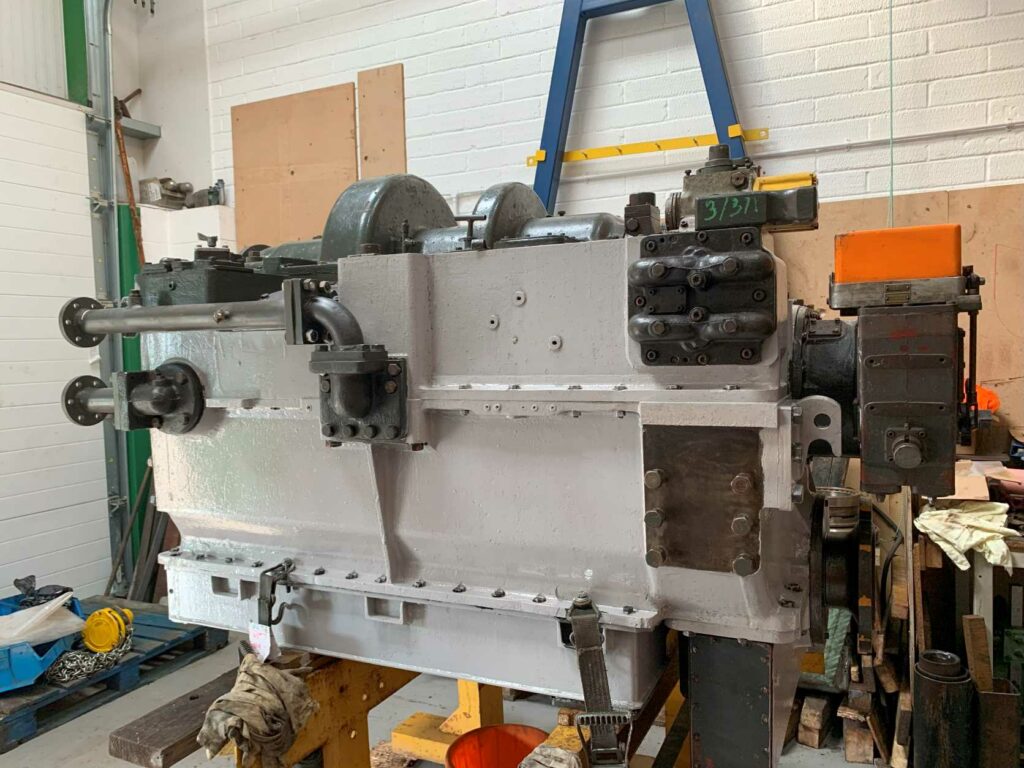 D1010 – the overhauled 'B' transmission is being treated to a re-paint to give it that 'ex-works' look before it goes into storage to await re-installation into the loco at a later date. Pictured at Williton on Saturday 17th June 2023 by Andy Royal © CC BY-NC 3.0
Having the loco outdoors generated quite an interest in our SPONSOR A PATCH scheme, with several more patches being marked up with their sponsor's names or messages during the gala, for engraving at our next opportunity. This initiative remains the single most successful fund-raising activity and has allowed us to make significant progress with the restoration work. PLEASE CONTINUE TO HELP US FUND THIS PROJECT.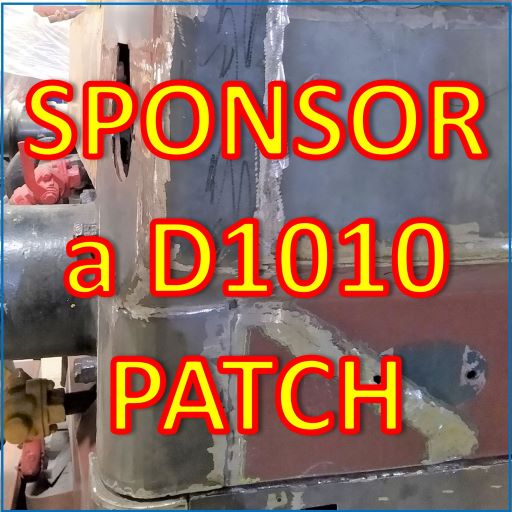 Photographs and certificates of sponsorship will be sent out to all who have sponsored the restoration work, and we are applying more resources to catch up with this obligation and deliver the documents. Click the image below to sponsor a patch. Thank you in advance for your support !
See our CAMPAIGN for CAMPAIGNER web page for more details. We still have a lot of work to do on this massive locomotive, so PLEASE DO COME ALONG AND HELP IF YOU CAN !


Class 33 D6566 (33 048) – this loco is stabled at Minehead and is the WSR 'duty loco', available for use at short notice.
Class 33 D6575 (33 057) – this loco is stabled at Williton and is also fully operational and available for use at short notice.
Class 35 'Hymek' D7017 – this loco is stabled at Minehead in anticipation of her booked workings on Saturday/Sunday 1st/2nd July under the BLUE timetable. See our DIESEL RUNNING DATES page for information about this season's diesel-hauled services.
Class 35 'Hymek' D7018 – this loco is now inside the loco shed at Williton and the top cover has been removed from her Mekydro hydraulic transmission, so that the issue that is preventing her from changing direction can be investigated. Several possibilities have been investigated and discounted, but the detective work continues and we will find the solution soon. Here are some photos of this wonderful piece of 1960s machinery:
D7018 – looking down on the control block of the Mekydro K184u transmission with the top cover removed, the secrets of the inner workings are still hidden beneath several layers and make the detective work challenging. Pictured at Williton on Saturday 17th June 2023 by Andy Royal © CC BY-NC 3.0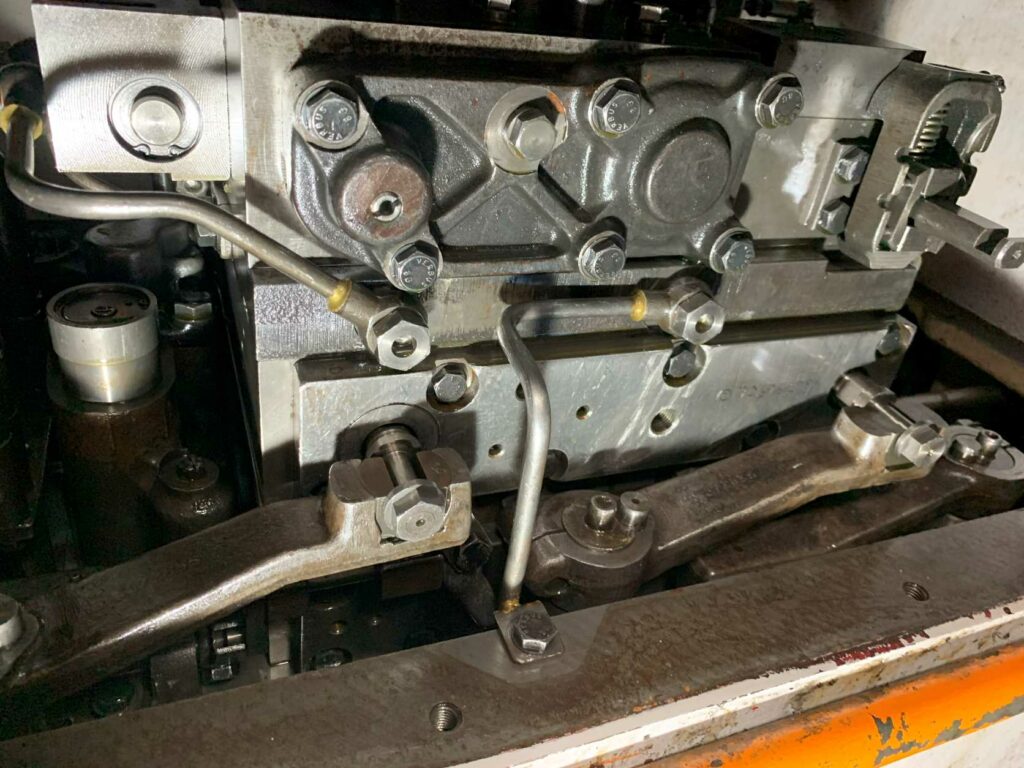 D7018 – looking from the front, one of the two actuator arms that move the directional clutch selector forks is now visible on the lower left corner of the photo. Two of the gear selector fork actuation levers are visible on the lower right. Pictured at Williton on Saturday 17th June 2023 by Andy Royal © CC BY-NC 3.0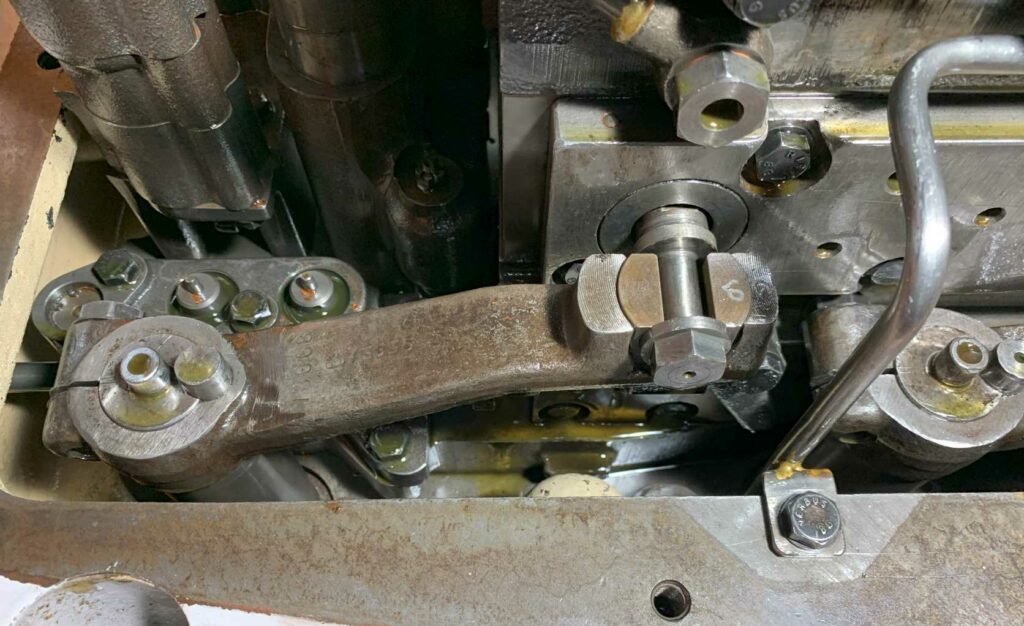 D7018 – a close-up of the actuator arm that moves the directional clutch shows that it is driven by a piston that is embedded inside the control block (which itself has multiple layers). The precise adjustment of this actuator arm is one of the areas under suspicion. Pictured at Williton on Saturday 17th June 2023 by Andy Royal © CC BY-NC 3.0
D7018 – the 'Mekydro' transmission was built in the UK by Stone Industries under licence from Maybach, but the control block would appear to have been supplied by Maybach, direct from Germany. Pictured at Williton on Saturday 17th June 2023 by Andy Royal © CC BY-NC 3.0
Class 14 'Teddy Bear' D9518 – work resumed on this locomotive on several fronts as usual, with Colin, Terry, Nick and Andy P making progress with the brake rigging, the wiring, the cab assembly and the bodywork. There is plenty for John to do on the wiring, and a very large piece of trunking has been recovered from the storage container and is undergoing refurbishment before it can be re-used. This trunking runs from the 'B' end of the loco (the short end) under the cab to the control cubicle at the front of the cab, and will eventually carry a multitude of wiring and pipework. The driver's controller has been disassembled and the backing plate released so that a new part can be produced, minus the wear and tear.

D9518 – the oddly-shaped electrical trunking that runs from the 'B' end under the cab floor to the electrical cubicle has been recovered from storage and is being refurbished. Pictured at Williton on Saturday 17th June 2023 by Andy Royal © CC BY-NC 3.0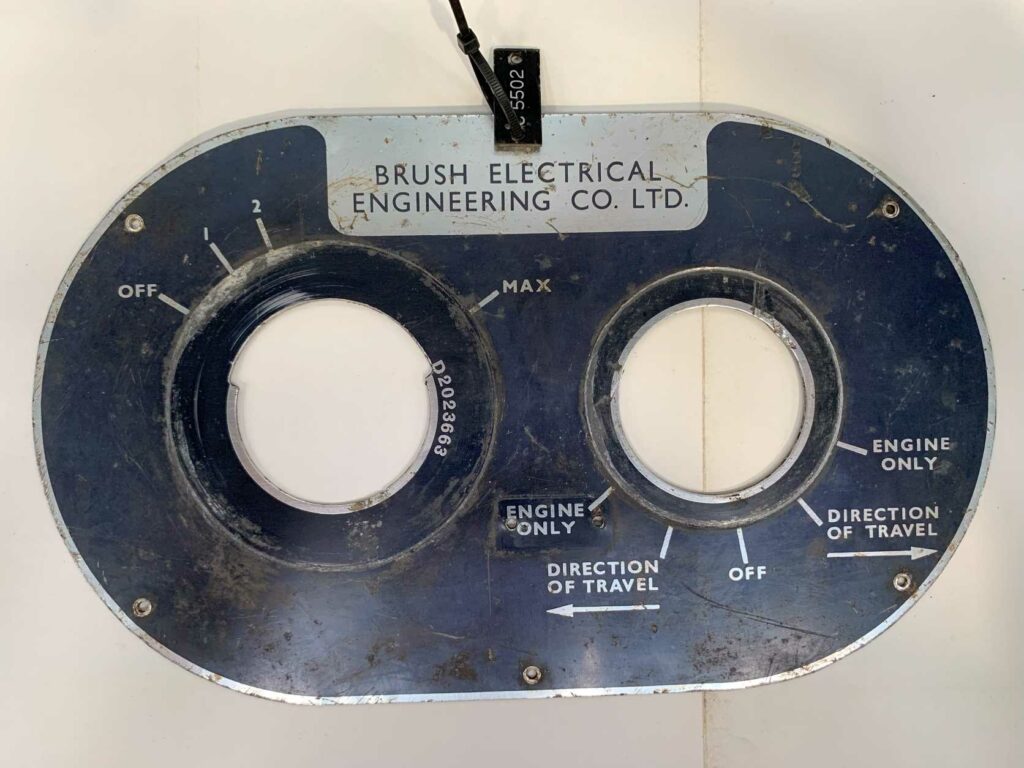 D9518 – the trim plate of the Brush-supplied power controller carries the information that describes the function and identifies the positions for the power and control handles, so it is quite important! The work-worn parts are being replaced with new items that are being made to the original design. Pictured at Williton on Saturday 17th June 2023 by Andy Royal © CC BY-NC 3.0
This loco is the subject of a fundraising appeal so please follow this link to find out more. We need your help ! In addition to funds, we also need plenty of HANDS. If you love the 'Teddy Bears' and you are not already a member of the DEPG, please join us so that you can become one of the team that is going to return D9518 to fully operational condition as 'NCB No. 7'.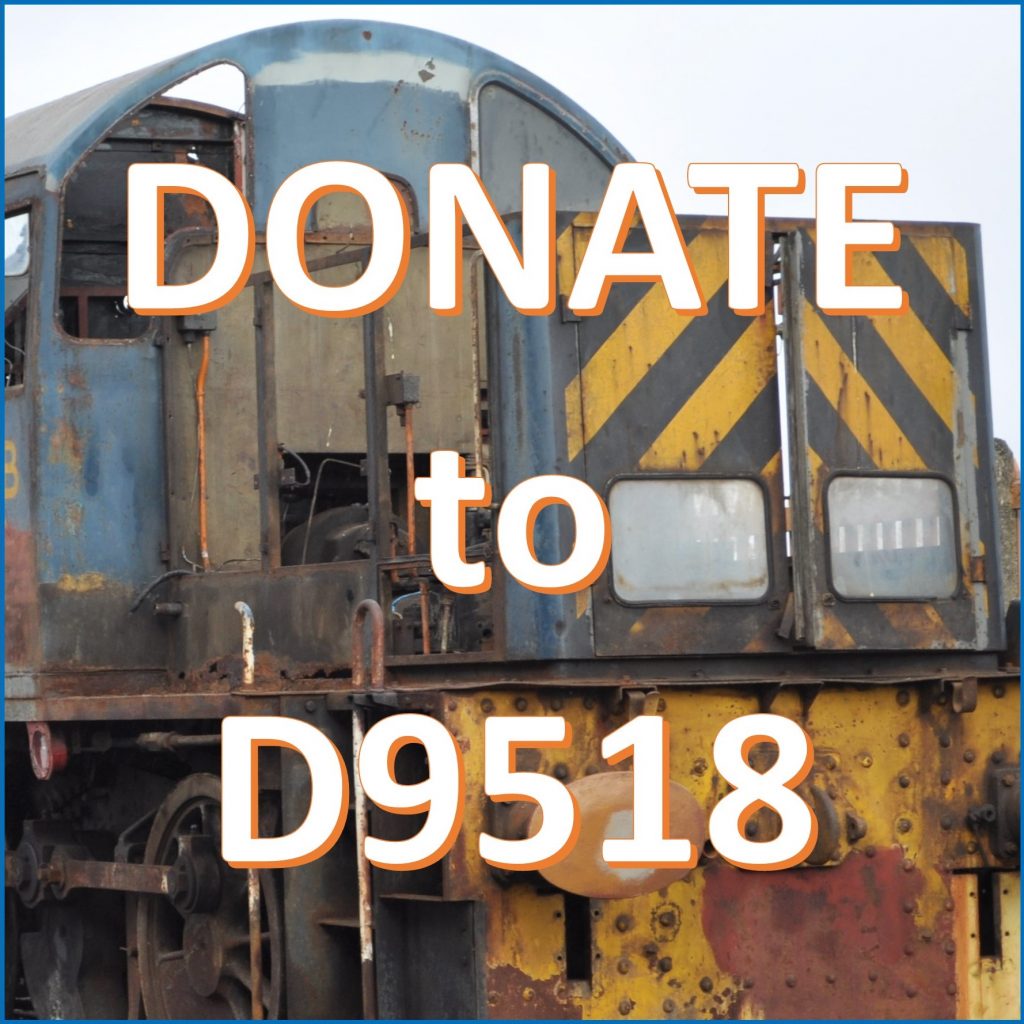 Class 14 'Teddy Bear' D9526 – this loco is fully serviceable and ready for use as soon as suitable opportunities arise. The loco had been stabled at Minehead at the end of the diesel gala, but re-located to Williton on Saturday afternoon 17th June after using the pit facilities at Minehead where an underframe inspection was carried out. The loco has subsequently moved to Bishops Lydeard to cover for Class 09 shunter D4107 (09 019) while that loco is temporarily out of action. We hope to be able to use D9526 in support of the DMU on some of the YELLOW timetable services during the summer. See our DIESEL RUNNING DATES page for additional running dates, as they get released.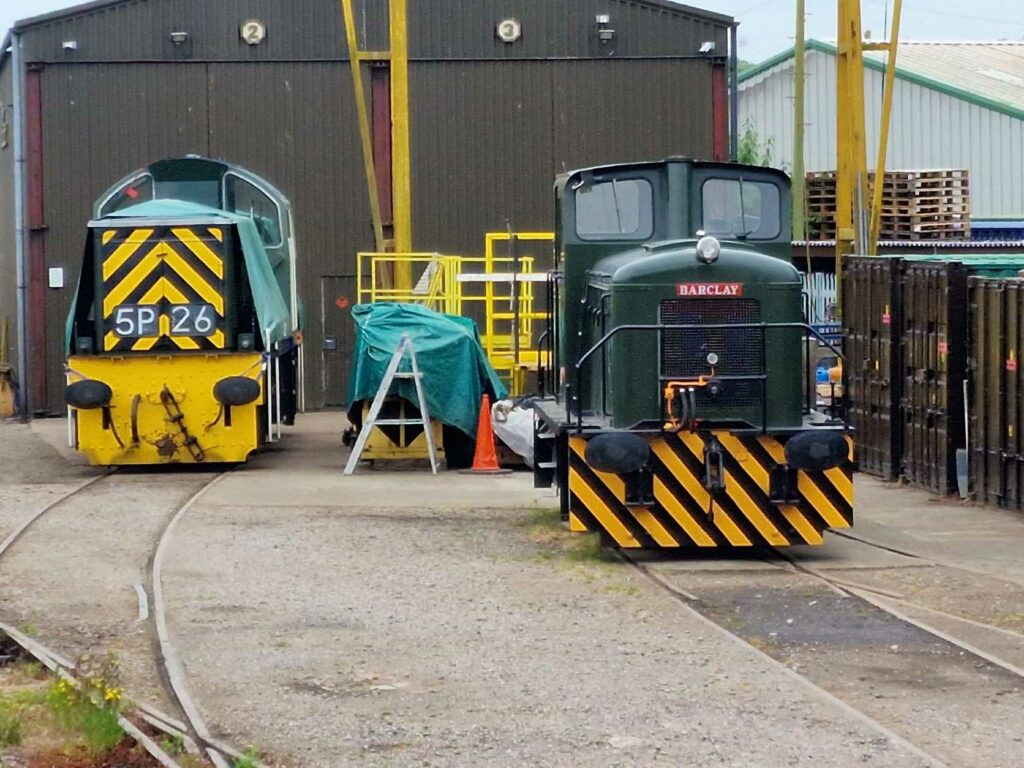 D9526 – the loco returned from Minehead on Saturday 17th June 2023 – but moved out again on Tuesday 20th, this time to Bishops Lydeard. Pictured with Barclay 578 (ROF 1) at Williton on Sunday 18th June 2023 by Martin Howard © CC BY-NC 3.0
Class 47 47077 'NORTH STAR' – this loco is undergoing a cylinder head overhaul at Grosmont Works on the North Yorkshire Moors Railway after a fracture was found in one of her cylinder head bolts. Checks on the adjacent cylinder heads revealed several bolts with improper torque, so the decision was made to remove all of the cylinder heads and do a proper overhaul. This will take a few weeks, but the loco will be much better for it and will hopefully be back at work soon.
Andrew Barclay 0-4-0DH 578 – this loco is in full working order and is stabled in the South Yard, ready for action. We hope to apply her cabside lettering during the coming weeks to complete her '1972 makeover'.
If you can help by donating your time to any of these projects, then please JOIN US and come along to the depot for an introduction to what we do and how we do it. We currently have people on site from Saturday through to Tuesday and we can open on other days if we can be sure of getting at least two volunteers on site at all times, so there is plenty of scope. We have tasks of all types to suit most capabilities, both skilled and unskilled.
Many thanks to all of our volunteers who give up so much of their time to work on the cleaning, painting, maintaining, restoring, managing and fund raising for our fleet of heritage locomotives !