This week, we have plenty of photographs showing Class 33 'Crompton' D6575 (33 057) in action on the ballast train workings that took place last Monday. The day started with some shunting in Williton, with D6566 (33 048) moving to take up a position in the DEPG yard so that she could get some attention later in the week. This then left D6575 free to run around her train of three 'DOGFISH' wagons and position them for filling with fresh ballast. Then, D6575 hauled the train to Doniford, where the ballast was distributed along the newly re-laid formation. The empty wagons were then taken to the Permanent Way yard at Dunster and the loco returned to Williton light engine.
A number of our members and supporters were all safely positioned with cameras at the ready, so we received several excellent images of these workings, some of which are included below: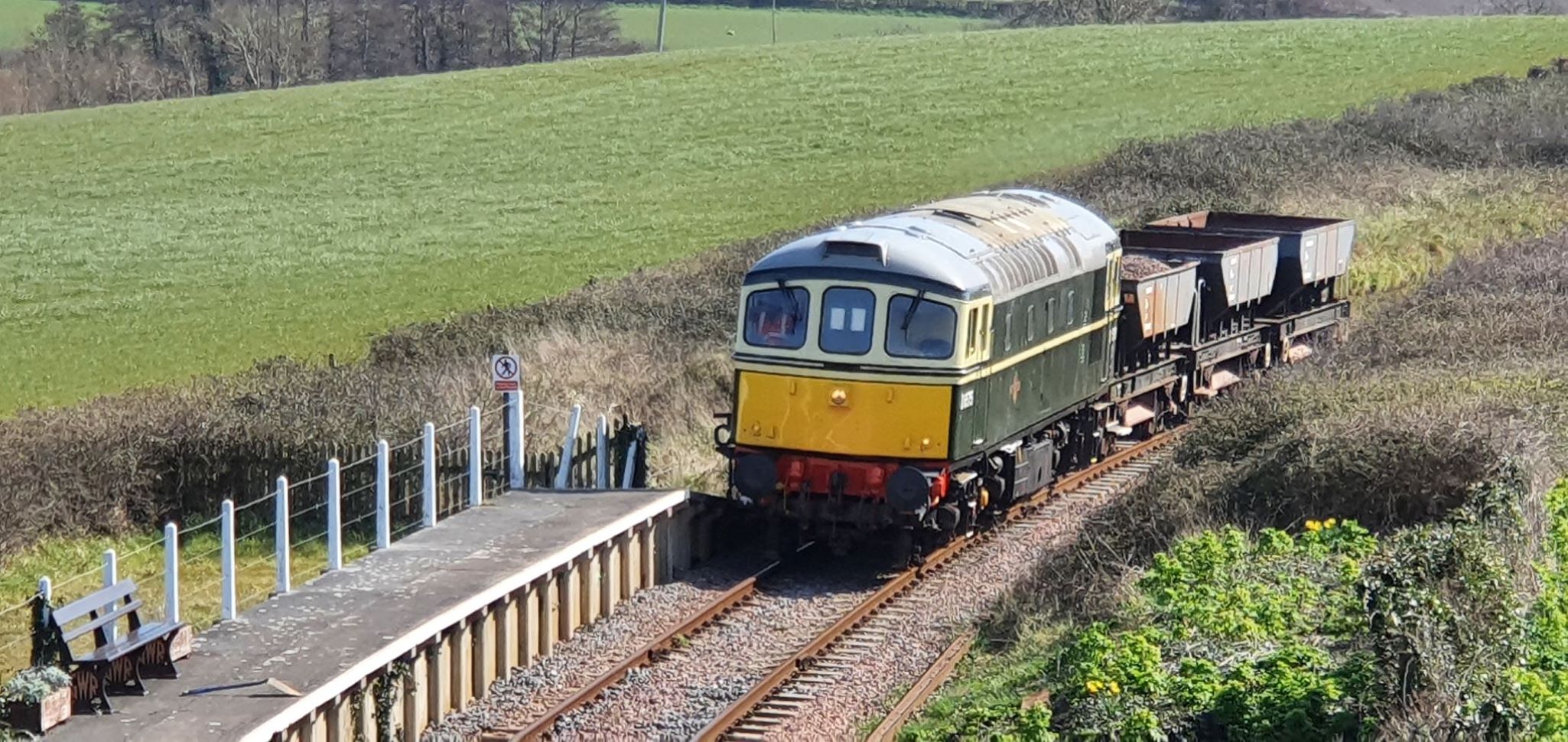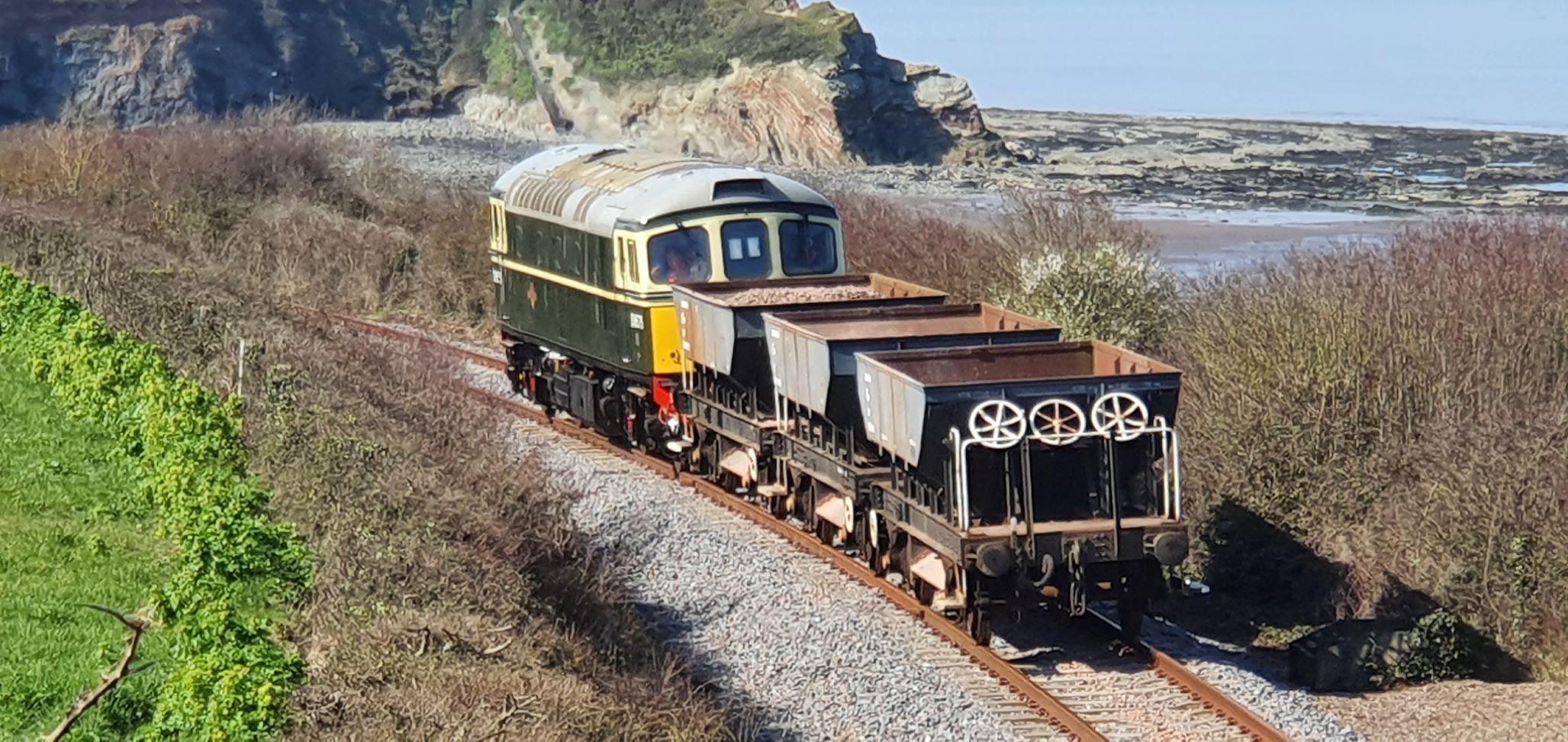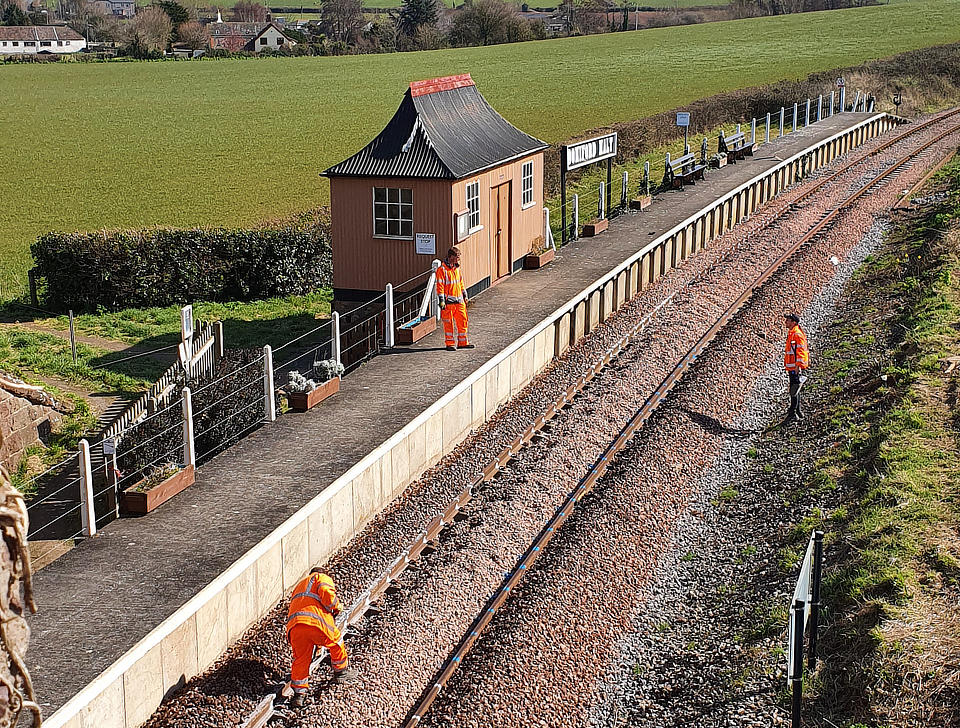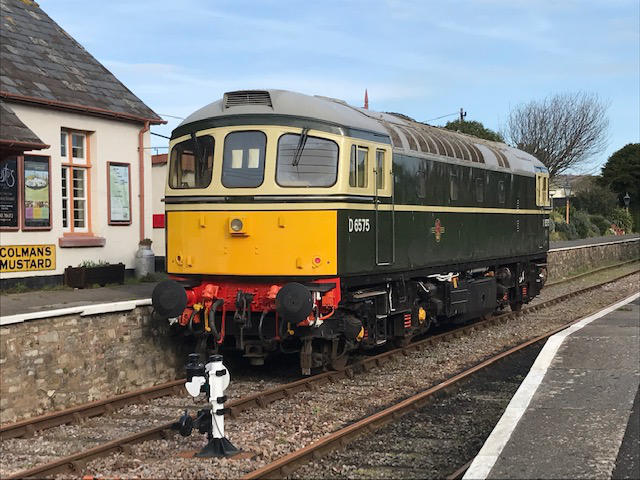 DEPG volunteer Class 33 loco manager Ian Robins and DEPG volunteer Tom Courtney have been attending to D6566 at Williton and have started to replace the fuel injectors with newly-refurbished parts. One of the high pressure fuel injection pumps will also be replaced as part of a programme of work to trace a possible fuel leak that appears to be gradually diluting the engine oil. Analysis reports show that the engine oil is currently at its lower limit for viscosity, so we hope that a solution is found before having to replace the engine oil.
The next scheduled working of our locos will take place in mid-April in support of the crew refresher training workings that will take place prior to the RE-OPENING of the West Somerset Railway ! We can keep you informed of diesel loco workings if you join our DIESELGEN e-mail bulletin service.
LOCO NEWS: This weekend, a small team comprising Gordon, Leroy and John Cooke attended at Williton to work on our Class 52 D1010 'WESTERN CAMPAIGNER' and get her started up, the objective being to prepare her to move under her own power so that our Class 47 47077 'NORTH STAR' can be extracted from the loco shed. This work has become essential due to the need to prepare our celebrity '47' for hire to another railway… but more about that at a later date!
Below is a short video clip by Tom that shows the Maybach MD655 V-12 engine at 'A' end being started up for the first time since November 2019 and a longer series of clips from two different perspectives that have been provided by Leroy:
The below picture, captured by the Williton Depot security system, shows the moment when the 'A' engine burst into life: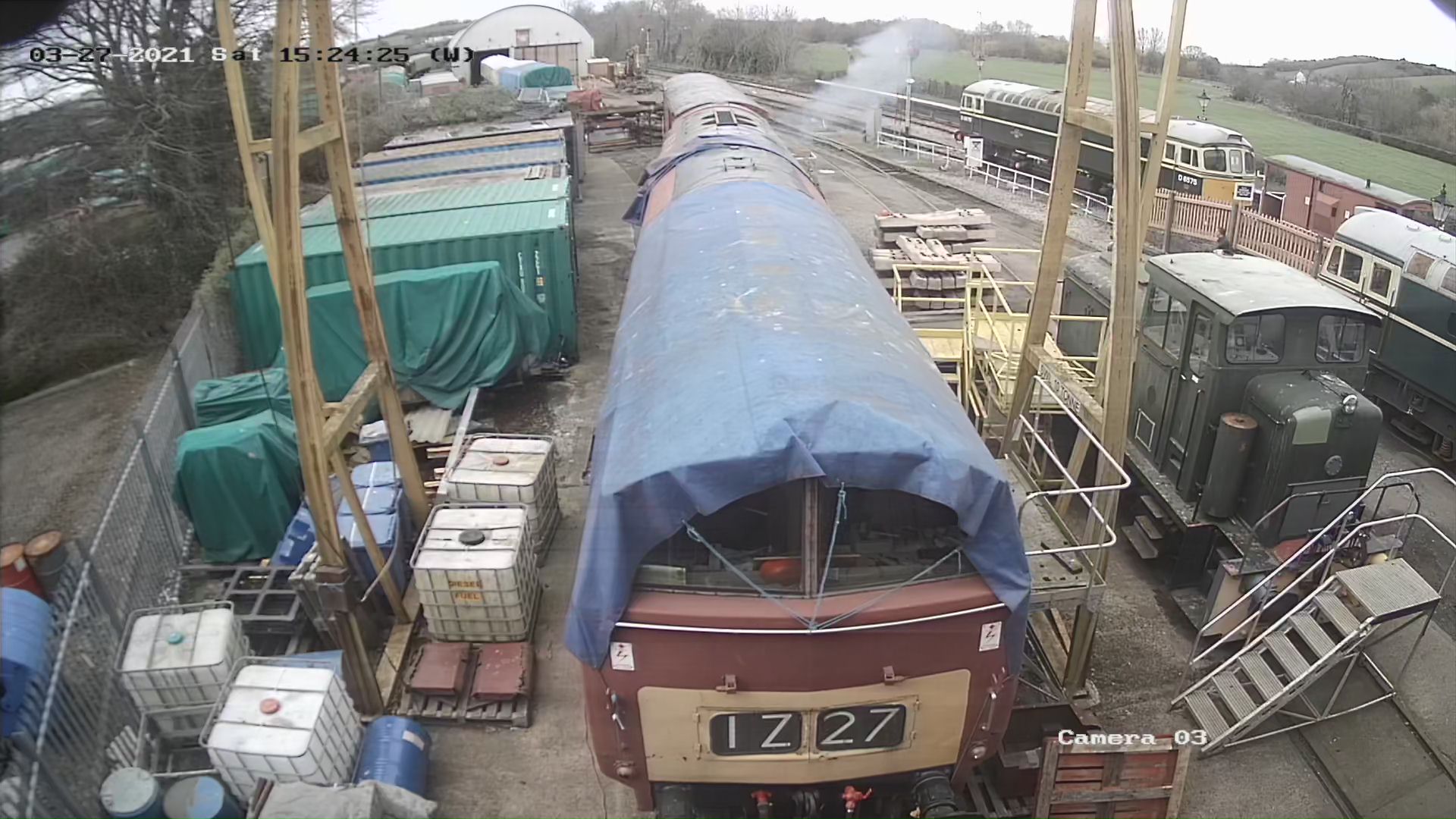 Other than reported above, the status of our locos remains unchanged this week, due to lockdown. Many thanks to all of our volunteers for their continuing work to keep our locomotives in the best condition possible, considering the circumstances.
Go to previous Depot News page