Another week of lockdown and another week of highly variable weather. The Webcam capture below shows some of our locos being lashed by rain driven by the gusty wind, with temperatures in double digits! Compare this to the scene last week (see previous depot news article).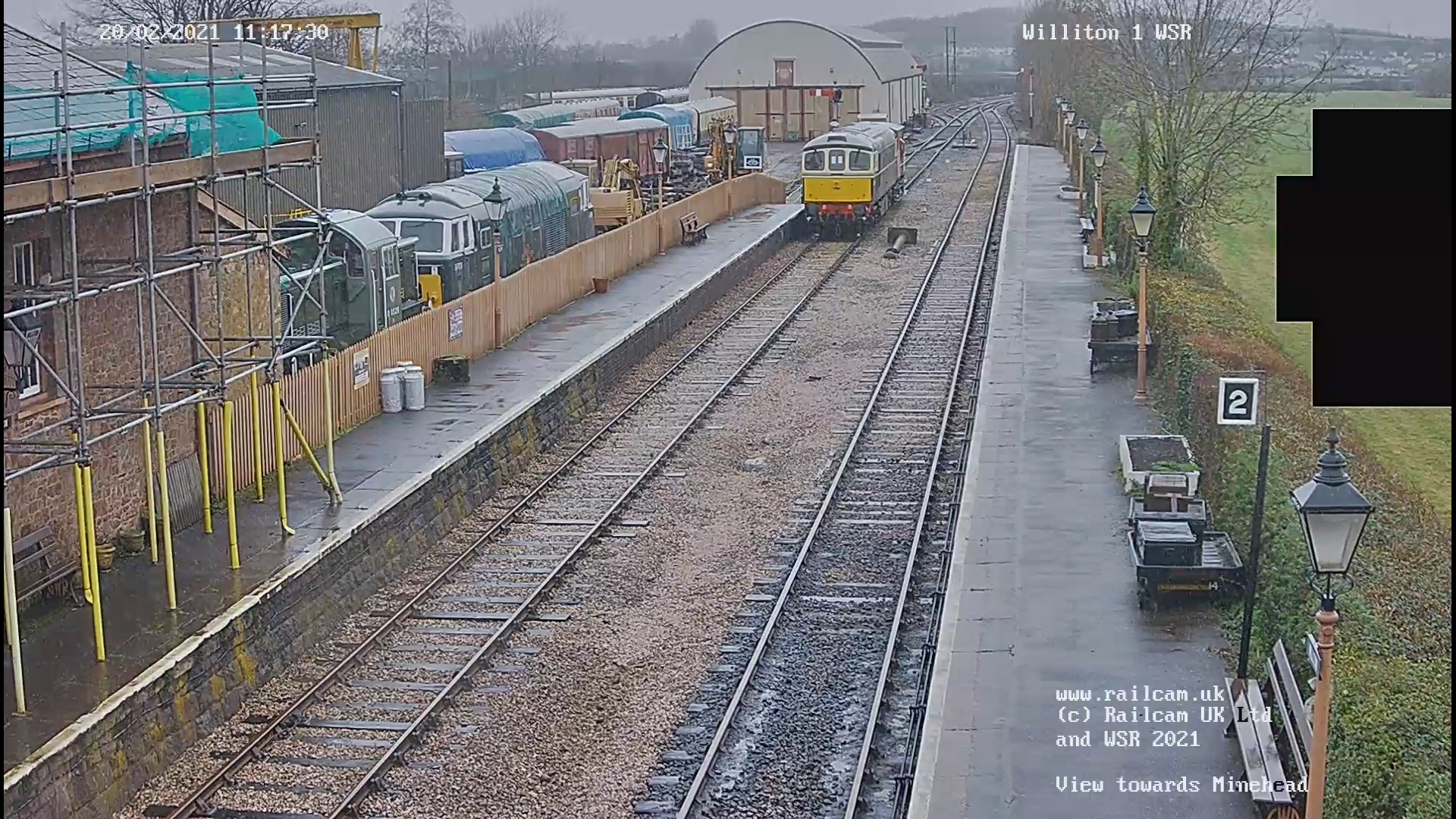 WSR Operations Manager and DEPG member Paul Fleet attended at Williton last Tuesday (16-Feb) to run D6575 and he reported a minor issue with a control switch that will need some attention. Hopefully the weather will be good enough so that Ian will be able to attend to inspect and hopefully resolve the issue. Paul took the opportunity to move the loco further along the platform, to the extent allowed by the signal, to allow easier access to the bogies and underframe for inspection (as shown in the webcam capture above).
Paul also attended at Bishops Lydeard last Tuesday to run the Class 09 shunter D4107 and our Class 33 'Crompton' D6566 (33 048). No issues were reported with either locomotive.
This coming Tuesday (23-Feb), DEPG member and Maybach specialist Bob Clegg and a small team will attend at Williton and perform checks on the Maybach engines that are installed in our 'Hymeks' and in our Class 52 'Western' D1010. Terry will also attend to run a check over our Paxman-engined Class 14 D9526.
Around half of our regular volunteers have now had their vaccinations, so there are continual signs that progress is being made. We can't wait to get back to Williton and get on with the work!
LOCO NEWS: Other than that reported above, the status of our locos remains unchanged this week, due to lockdown.
---
Go to previous Depot News page