This page carries photos and short video clips taken by our Chairman Martin Howard and presented here in chronological order, covering the preparation and loading of our Class 47 'NORTH STAR' that took place at Bishops Lydeard on the West Somerset Railway on Thursday 13th January 2022. All photos and videos by Martin Howard © CC BY-NC 3.0.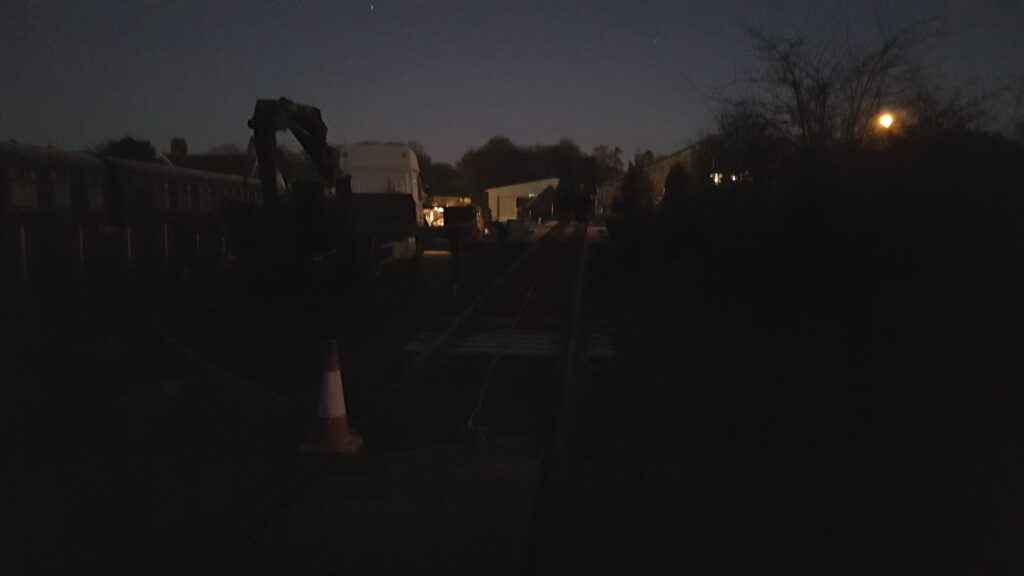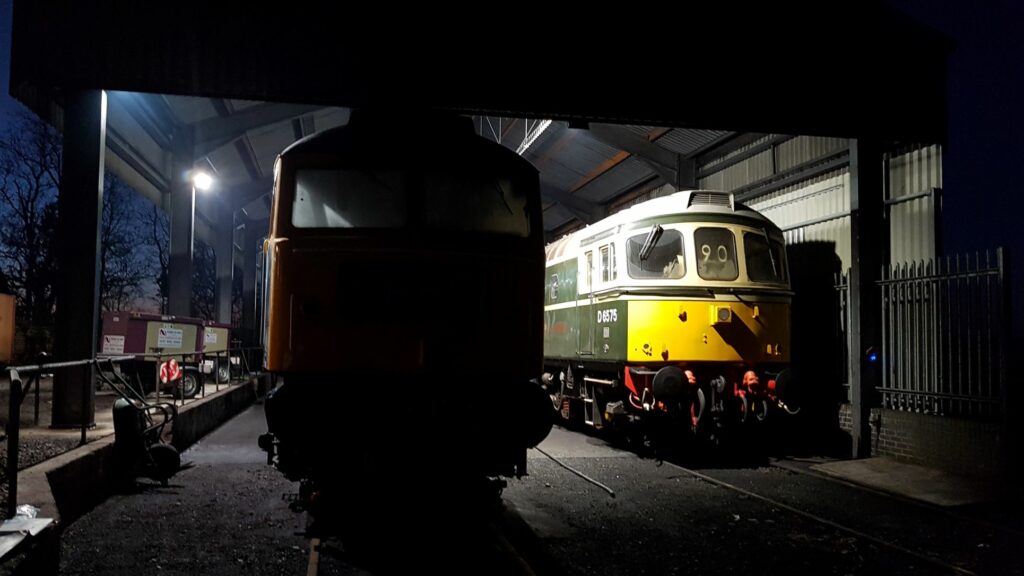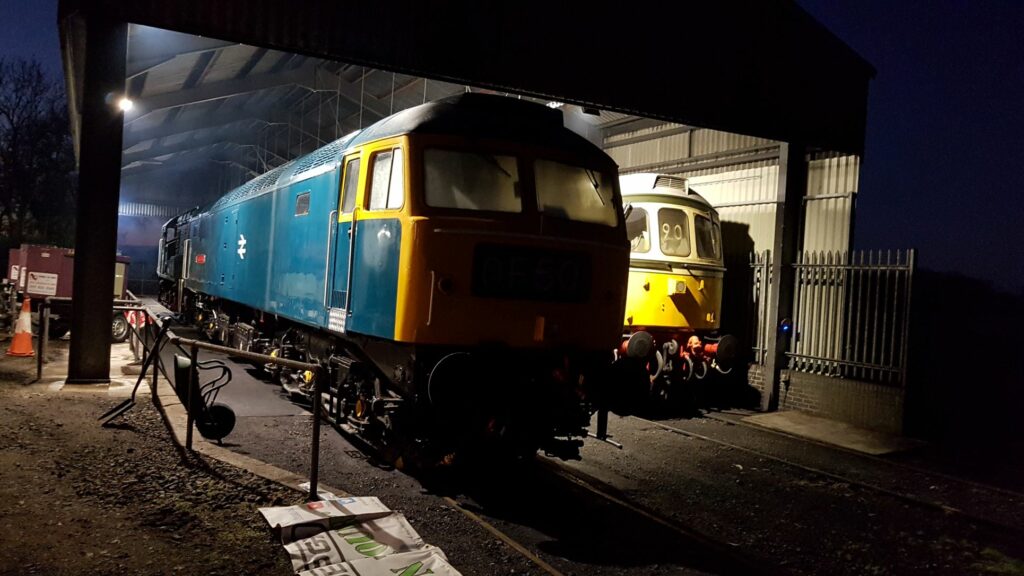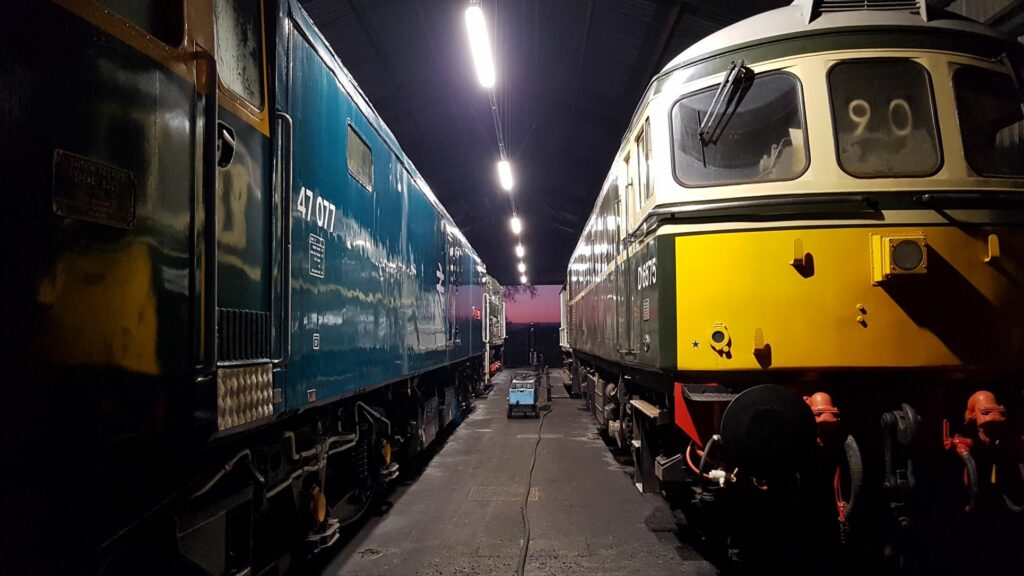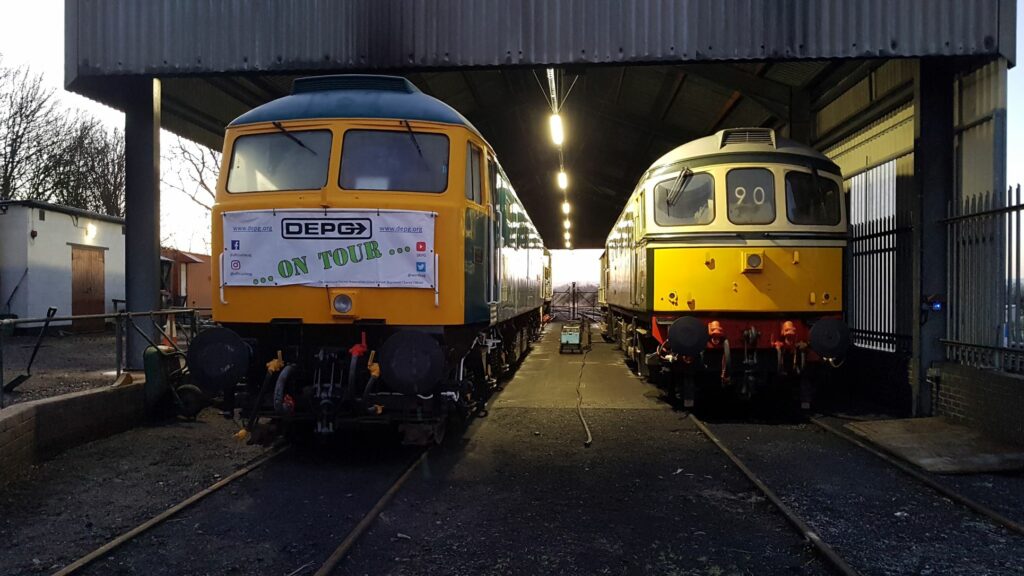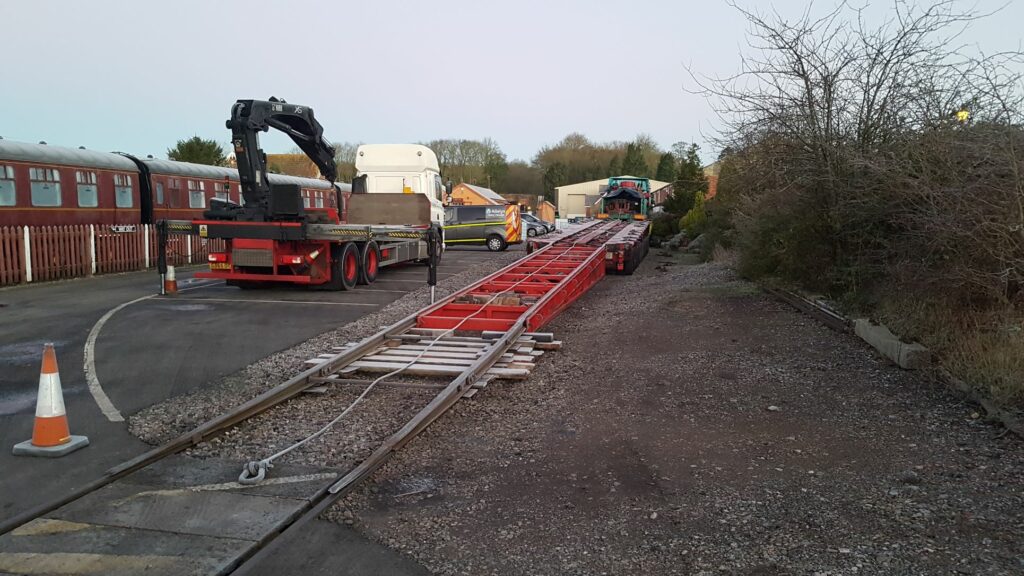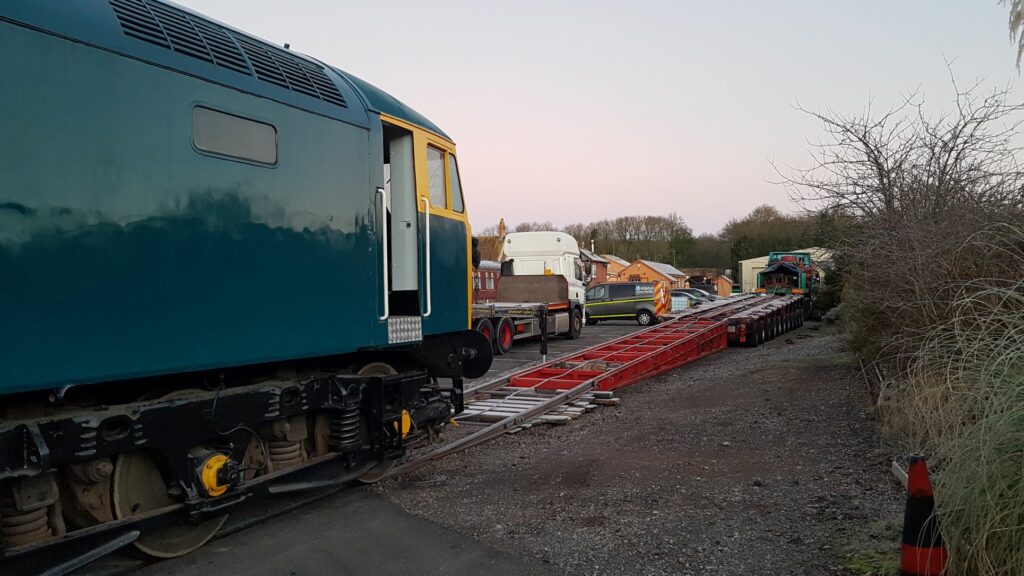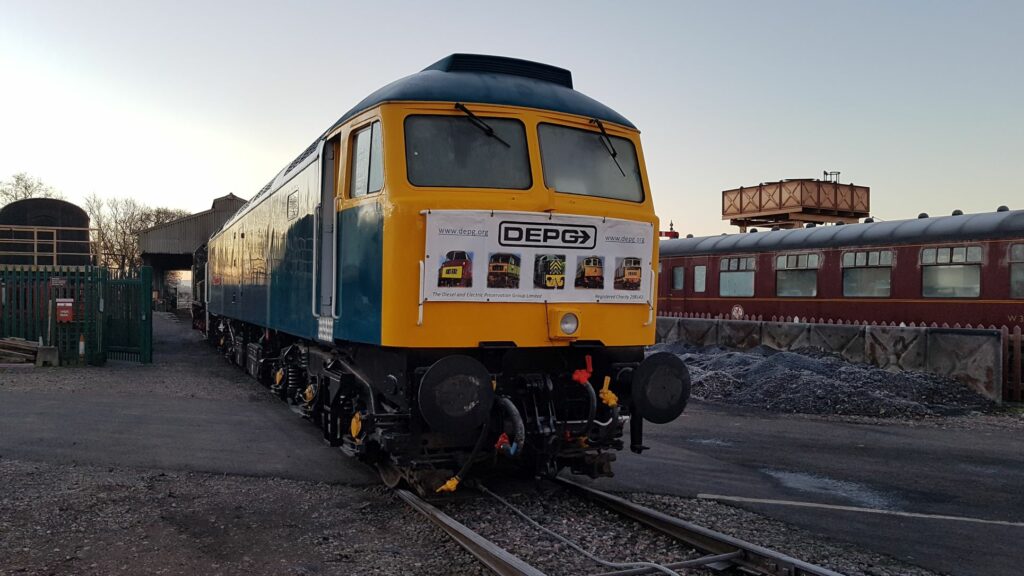 Winch cable attached and taking the strain, 47077's first pair of wheels start climbing up the ramp . . .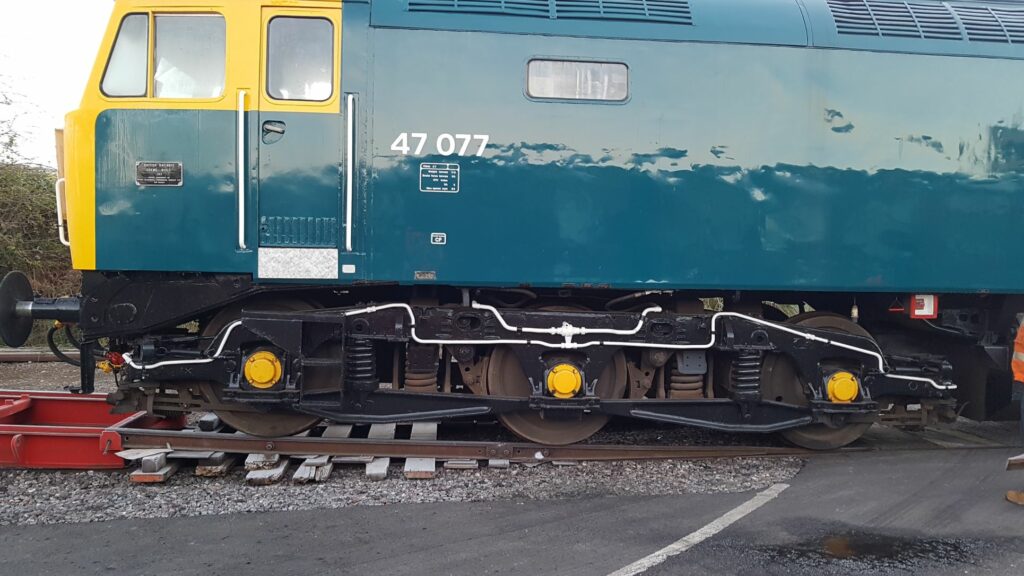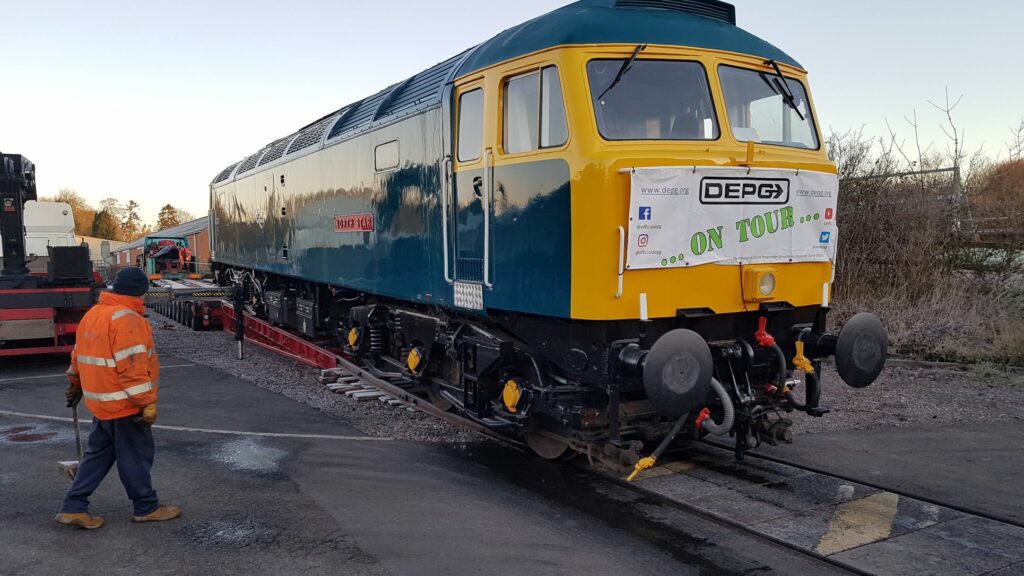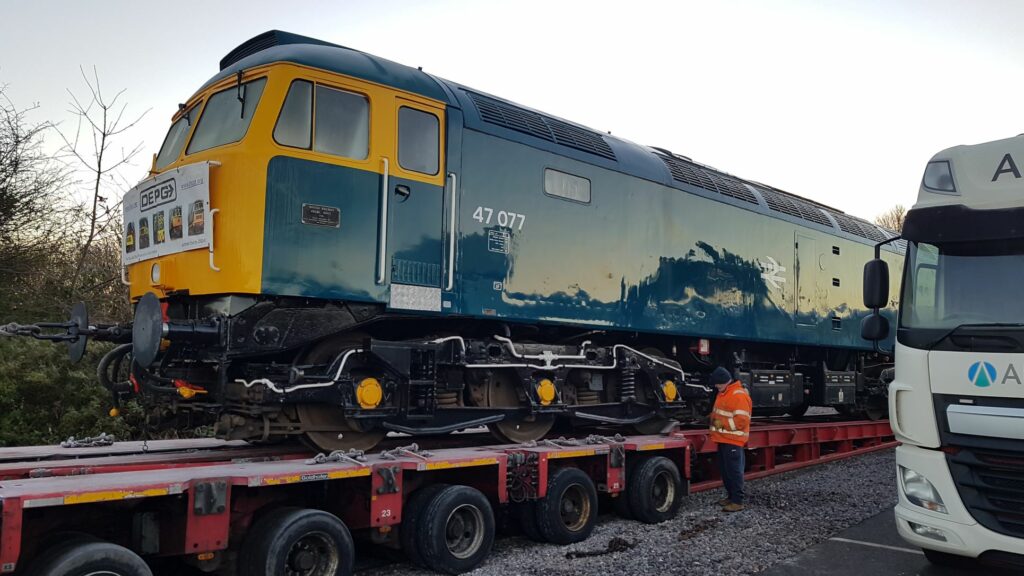 A view of the winching operation showing the slow and careful rate of winching. Also noticeable from this viewpoint is that the trailer is jacked up at the winch end so that the trailer itself forms part of the ramp.
A closer view of bogie No. 2 as the winching progresses, showing how Dave keeps the scotch (wedge) close to the back of the wheel.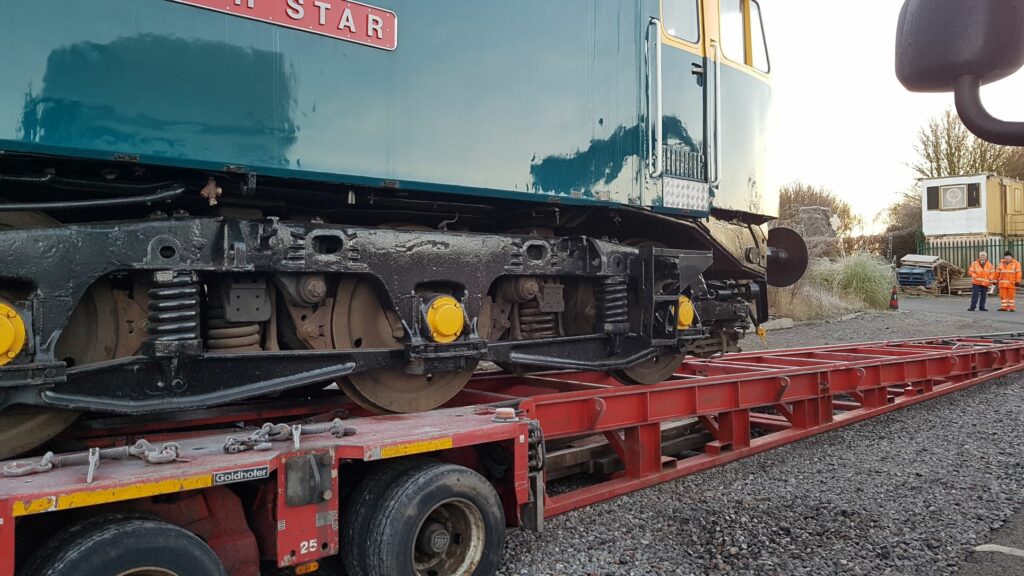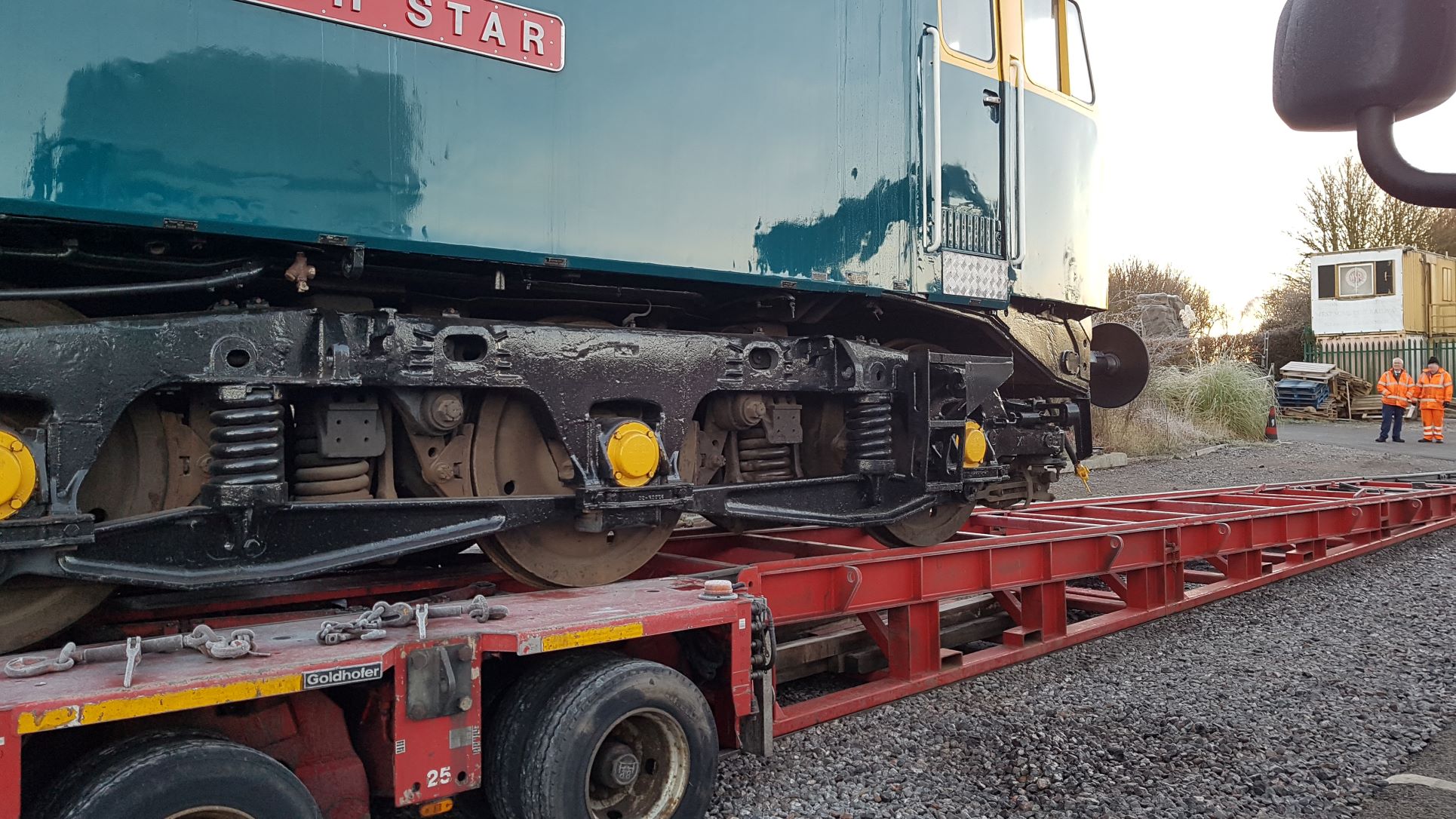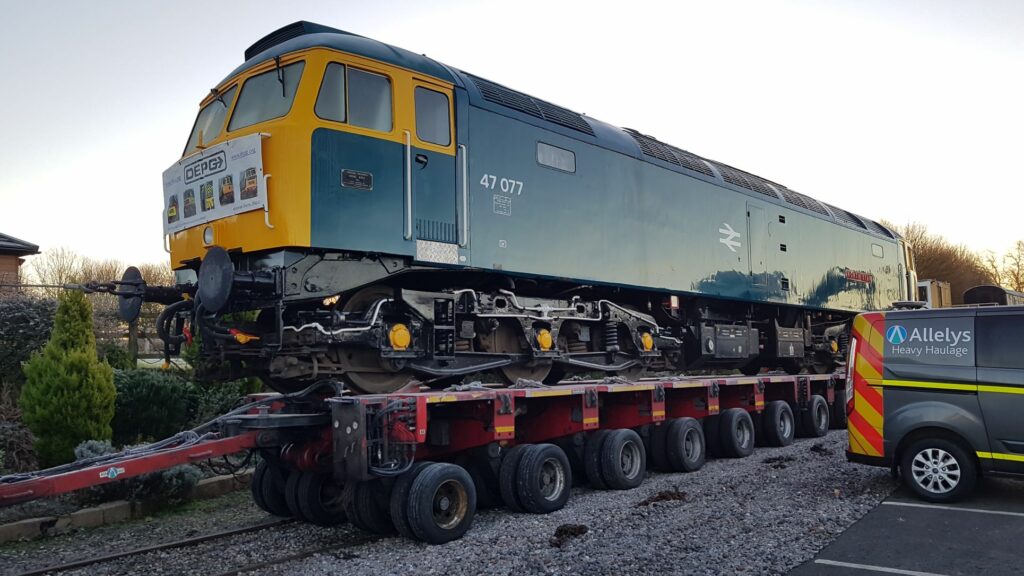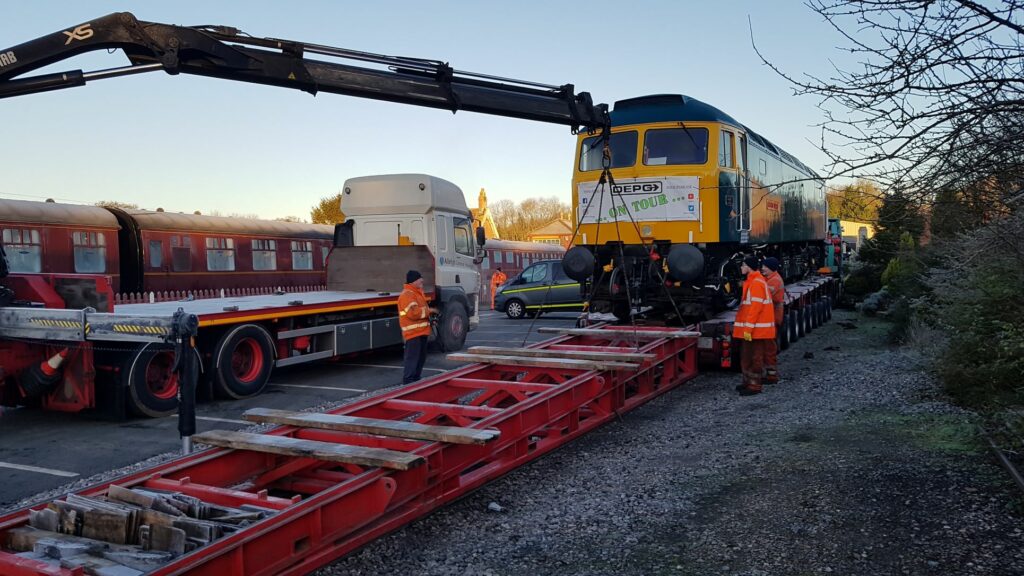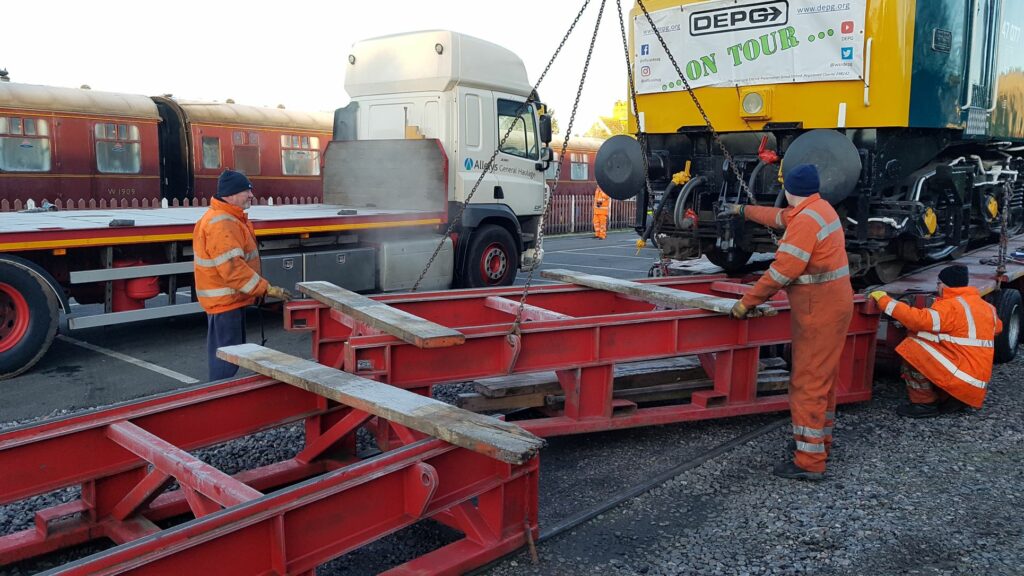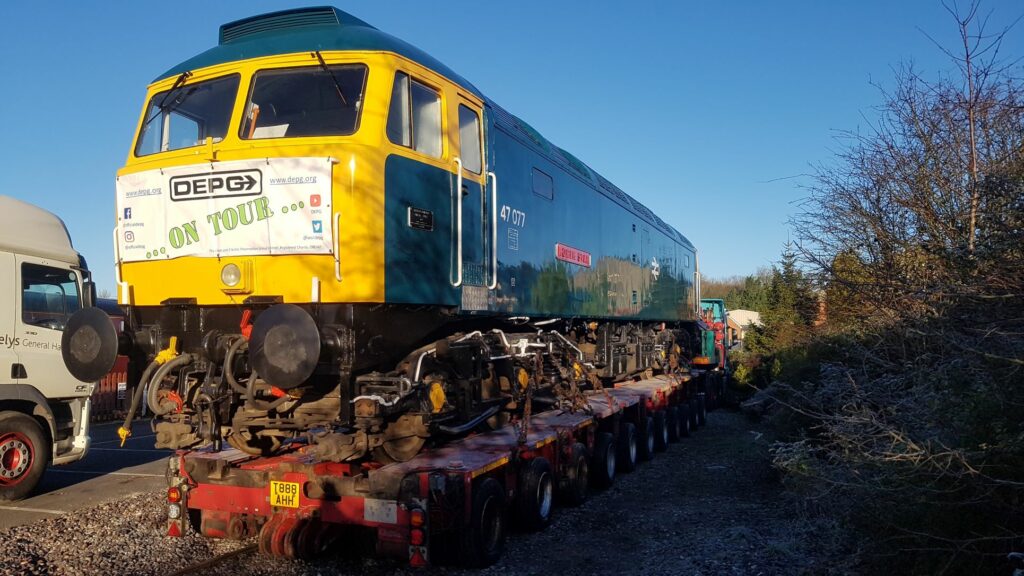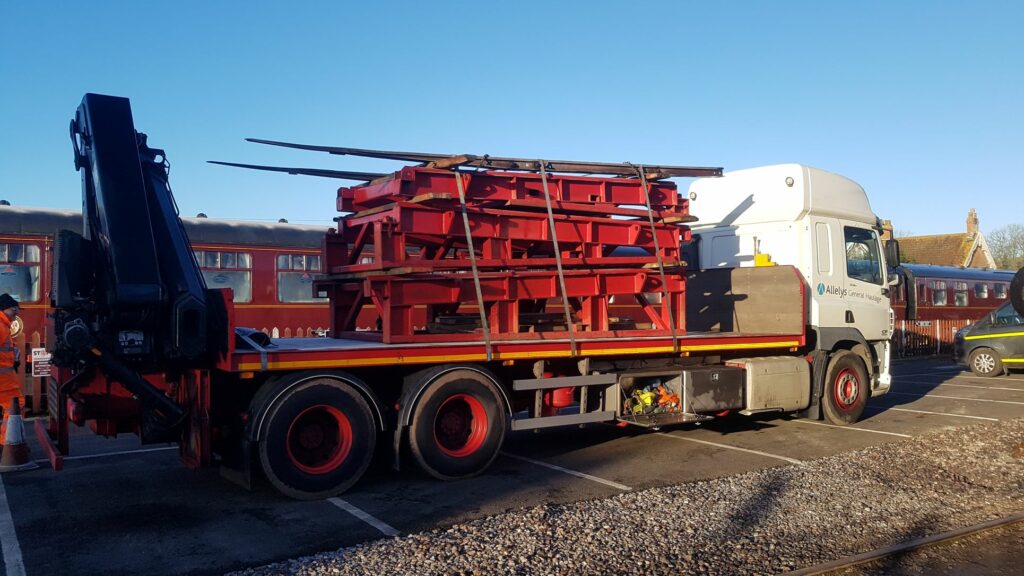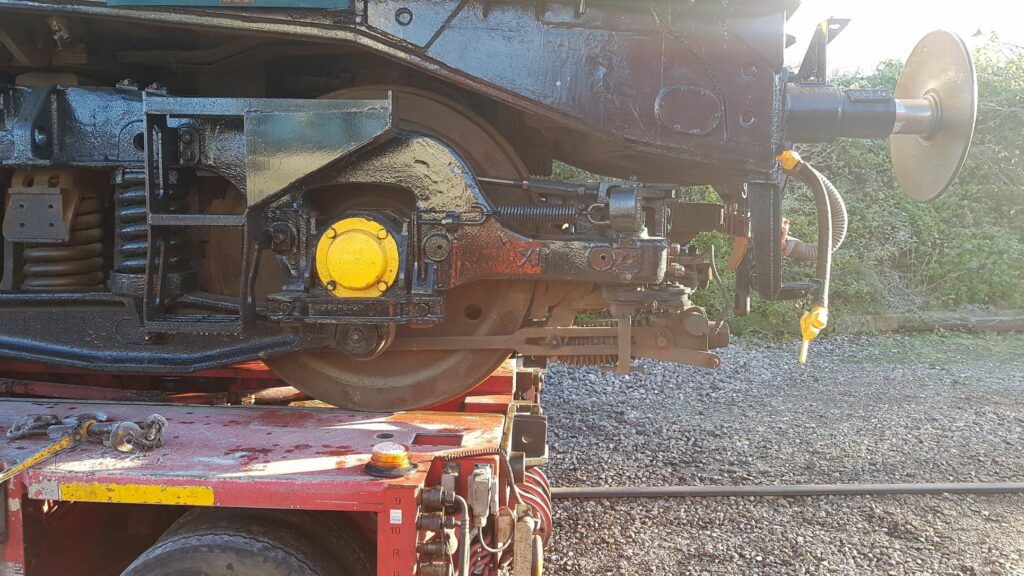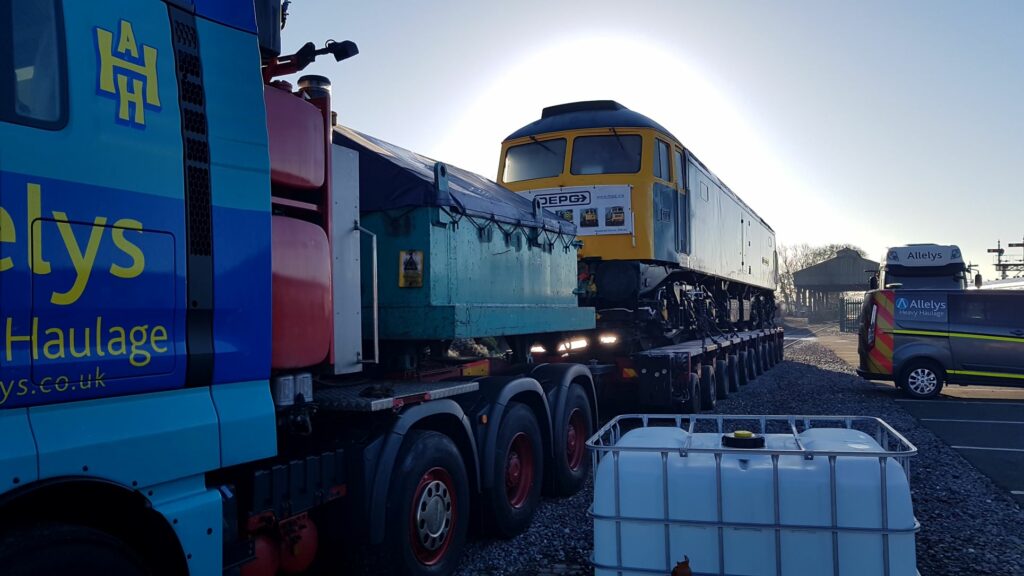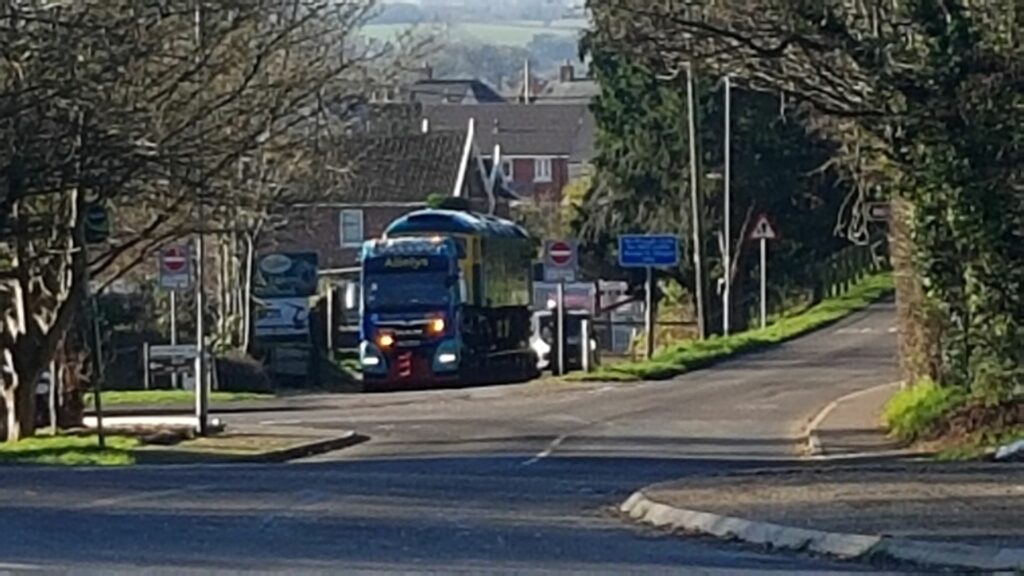 Moments into the long journey north, the tractor and trailer rig approach the first obstacle on the road, the roundabout at Bishops Lydeard that gives access to the A358.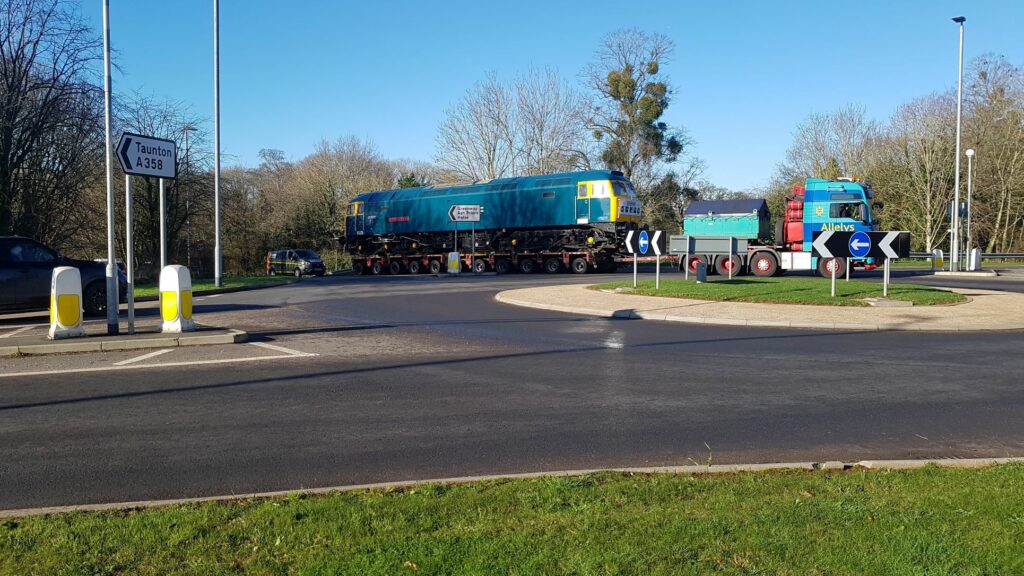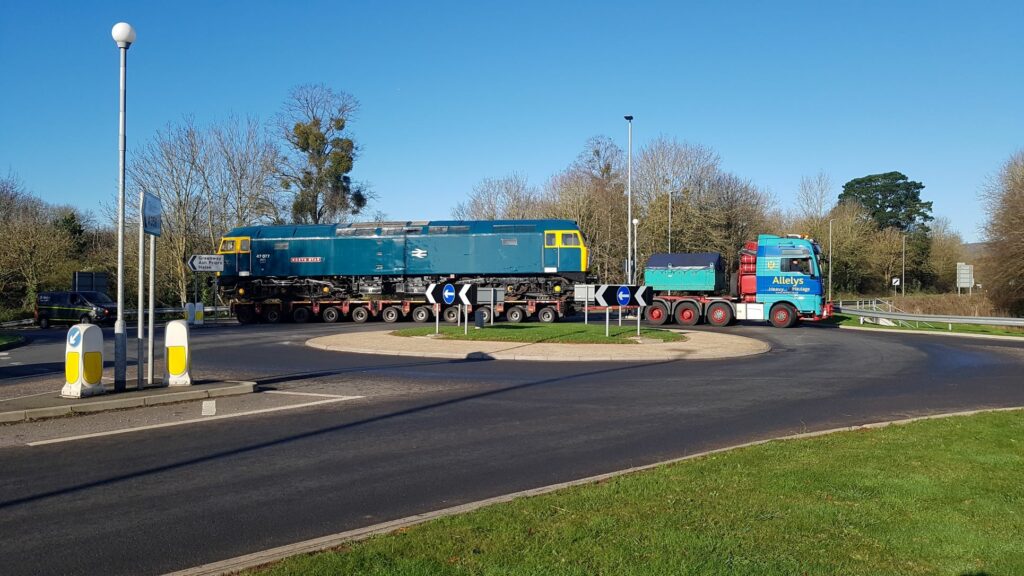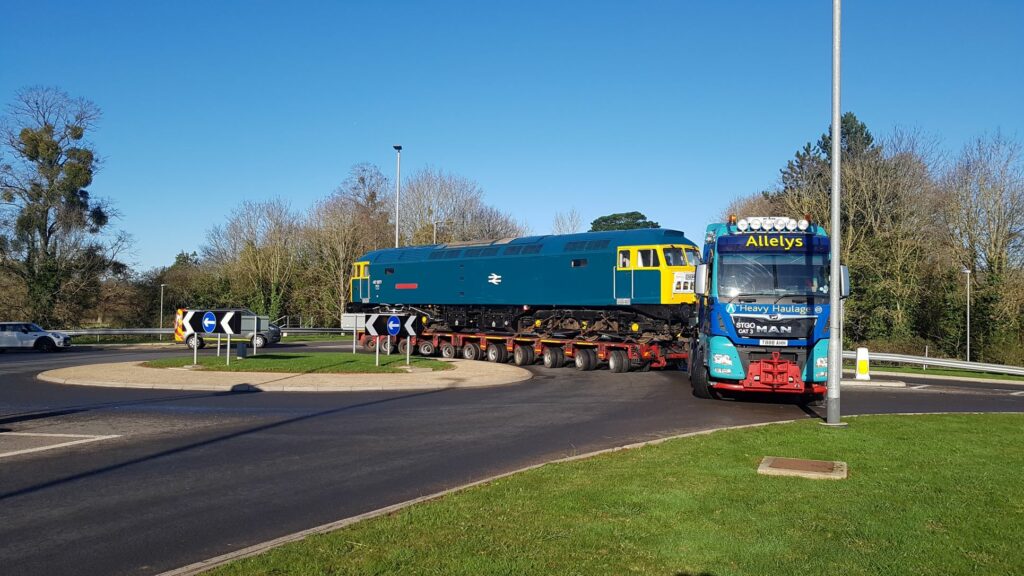 As the tractor unit leaves the roundabout, driver Zak gives a cheery wave to the photographer, engages the next gear and starts to accelerate away towards Taunton and the M5.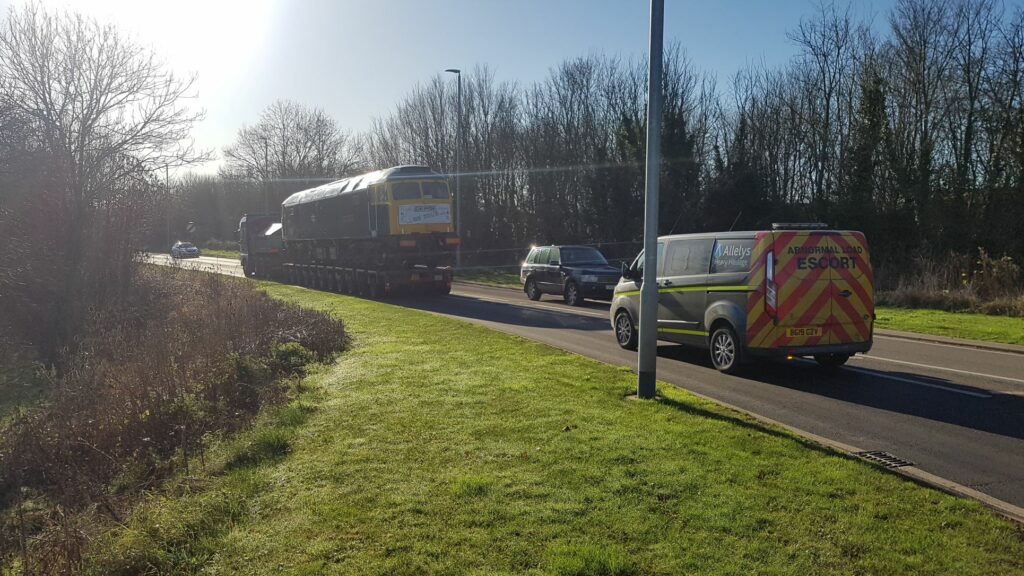 Many thanks for Martin and Chris Shields, along with Paul Fleet and Merv Hebditch of the WSR, plus the whole crew from Allelys for being on site early in the morning to get our loco on her way to the North Yorkshire Moors Railway !
We look forward to the return of 47077 (D1661, 47613, 47840) 'NORTH STAR' to the West Somerset Railway when she has completed her North Yorkshire duties !