Last weekend, Ian and Tom performed an 'A' exam on Class 33 'Crompton' D6575 (33 057). The 'A' exam is a check-and inspect process that would have been performed once per week in the days when the loco was running on the mainline. For heritage railway usage, the check gets performed every 50 hours based on the engine run time. Because several days could pass before the loco is next put to use, the driver performs additional checks before starting up the engine and moving the loco.
D6575 required a top-up for the cooling system, so a quantity of pre-mixed water and anti-freeze solution was pumped in to make sure that the level was correct and to maintain the strength of the anti-freeze.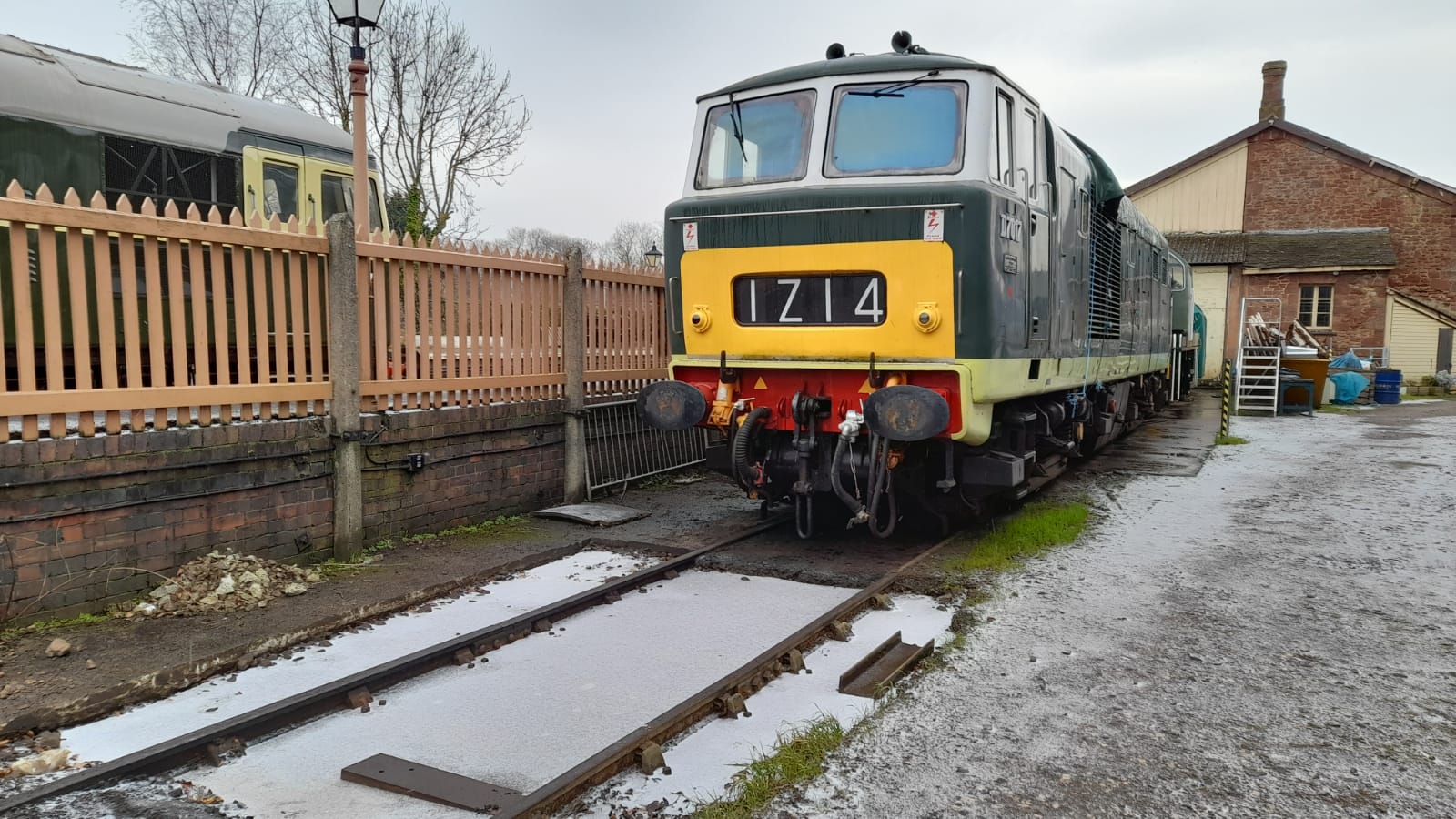 While on site at Williton, Ian performed a battery condition check on all of the locos in the DEPG fleet by measuring the voltage across the batteries and comparing against the standard value of 100 Volts. Here's the results of the check:
| | | |
| --- | --- | --- |
| Loco | Off-load voltage | Action |
| D1010 | 96V | Full day charge required (planned for 23-Feb-21) |
| D7017 | 92V | Full day charge given, now OK |
| D7018 | 100V | No action required |
| D9526 | 100V | No action required |
| 47 077 | 96V | Half-day charge given, may need more (check on 23-Feb-21) |
If the batteries are allowed to remain discharged for long periods, they will lose their capacity to hold a charge, so it is important to keep an eye on these important parts to ensure that a loco can be started up whenever the need arises.
Many thanks to Ian and Tom for braving the cold weather to get this work done. The photo below shows the relatively luxurious surroundings that are provided to the batteries in 'Hymek' D7018: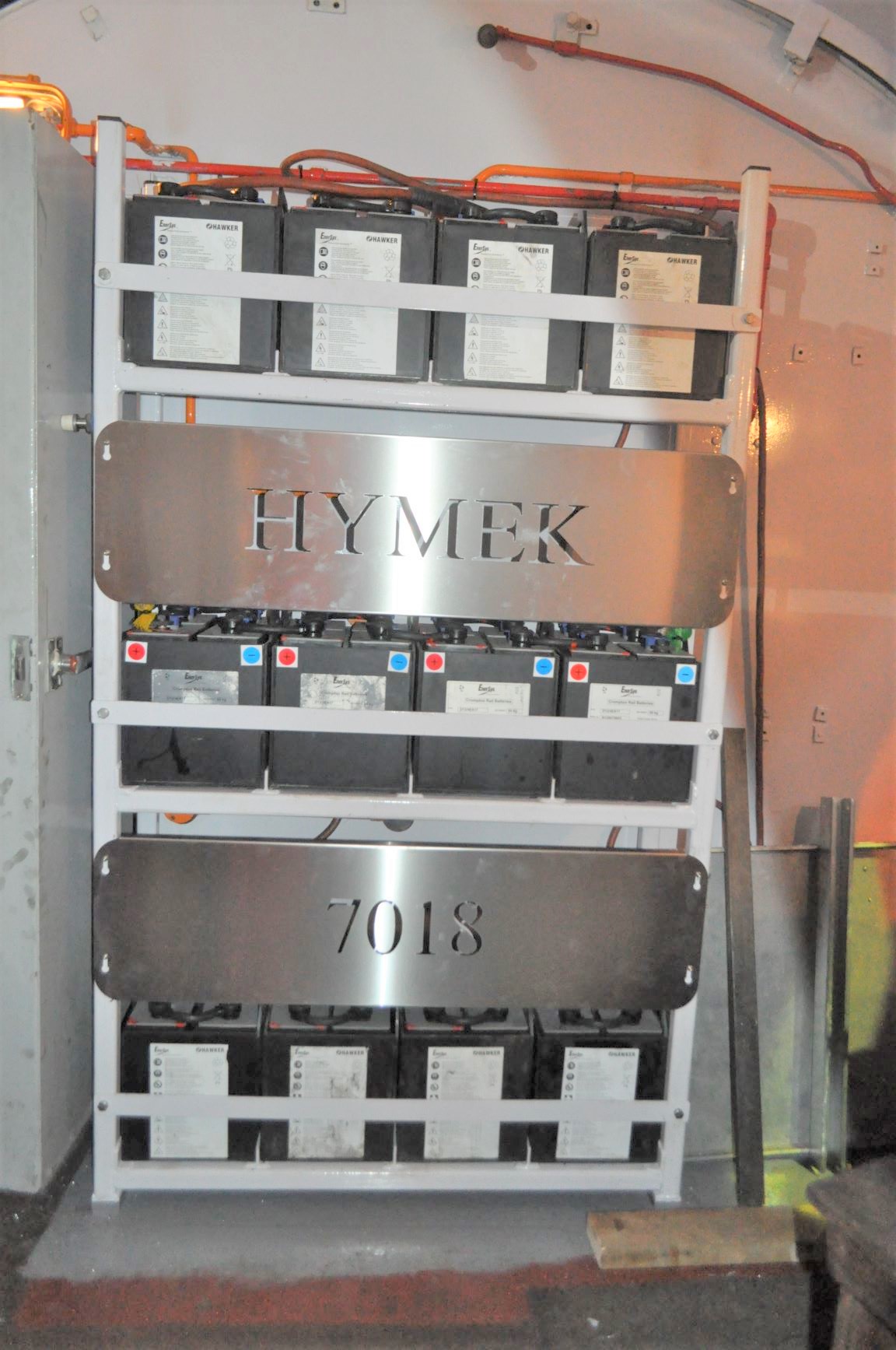 WSR Operations Manager and DEPG member Paul Fleet will be attending at Williton during the coming week to run D6575 and he will also attend at Bishops Lydeard to run Class 09 shunter D4107 and our Class 33 'Crompton' D6566 (33 048). The engines are run for long enough to maintain their battery levels at full strength without the need for separate charging, while checks are performed on the ancillary machines such as compressors, exhausters and blowers.
DEPG member Bob Clegg has organised a small team to check the Maybach engines that are installed in our 'Hymeks' and in our Class 52 'Western' and to perform pre-heating and running of the engines where possible. This work is planned to take place on Tuesday 23rd February and such attention will keep these irreplaceable machines in good working order. Terry will also attend to run a check over Class 14 D9526.
Around half of our regular volunteers have now had their vaccinations, so there are continual signs that progress is being made. We can't wait to get back to Williton and get on with the work!
LOCO NEWS: As stated above, the locos that received attention last weekend were D6575 (33 057), D7017 and 47 077. The status of our other locos remains unchanged this week, due to lockdown.
---
Go to previous Depot News page