Another busy week that flashed past, with plenty to report. Last Monday 21st June 2021 saw Class 47 47077 'NORTH STAR' move under her own power from Williton to Bishops Lydeard to await road haulage to the North Yorkshire Moors Railway. This was the first time that this loco had run on the WSR since 2017 and luckily, some of our volunteers were on hand to record the scene.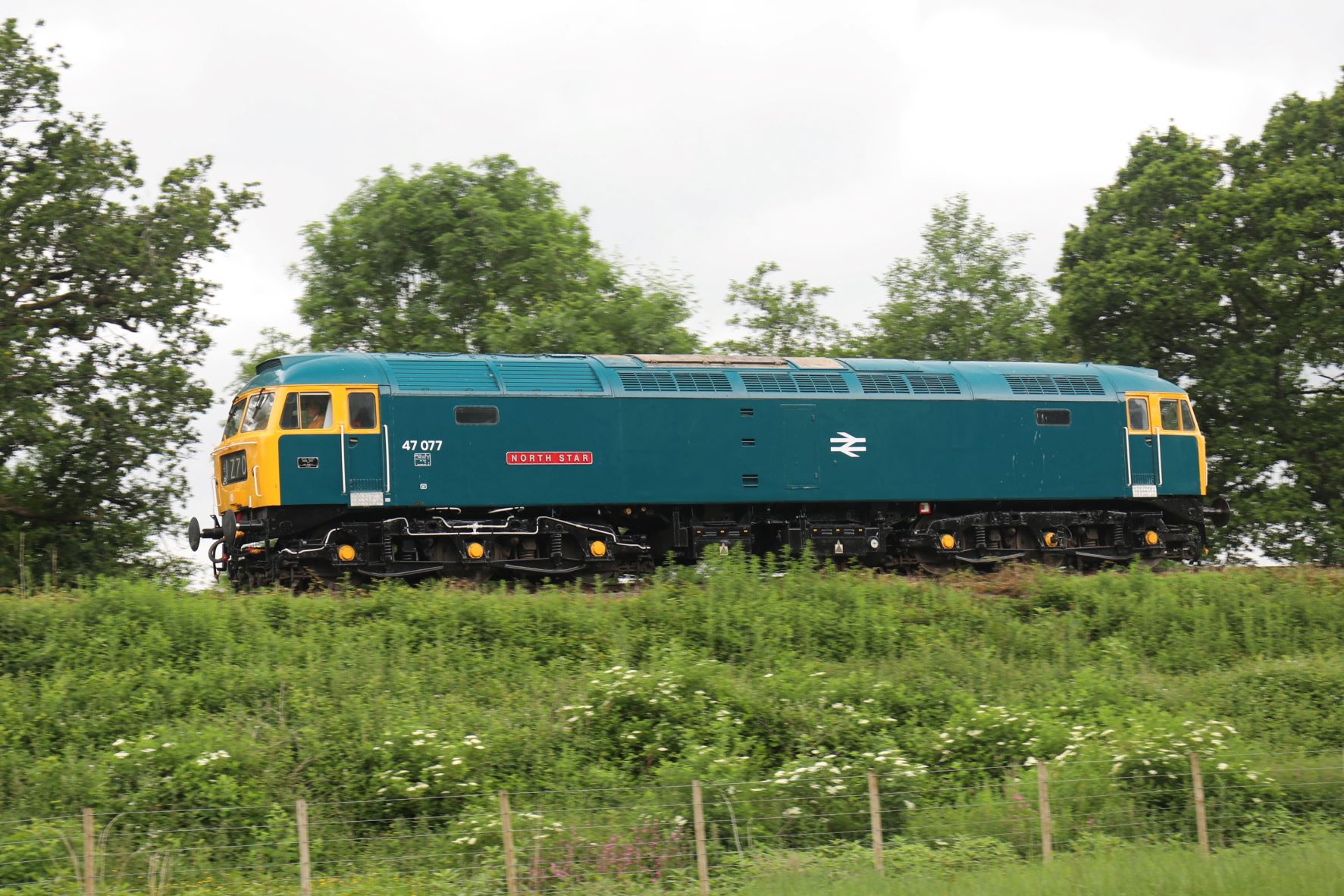 Class 47 47077 'NORTH STAR' descends Watts Bank on the approach to Bishops Lydeard on Monday 21st June 2021. Photo by Chris Shields © CC BY-NC 3.0
News of the move was shared with popular rail news site 'RAIL ADVENT' who published an article within minutes. This article stayed at the top for their 'most read' list for the rest of week, garnering almost 10,000 reads. Please follow this link to get us over the 10,000 mark !
We quickly compiled a short video featuring a combination of stills and video footage from our Chairman Martin Howard and from lineside contributors, and we uploaded this to YouTube later that same day. The video is available on the DEPG channel and has also been posted on the WSRTV channel, so please watch both versions to rack up some views on both channels.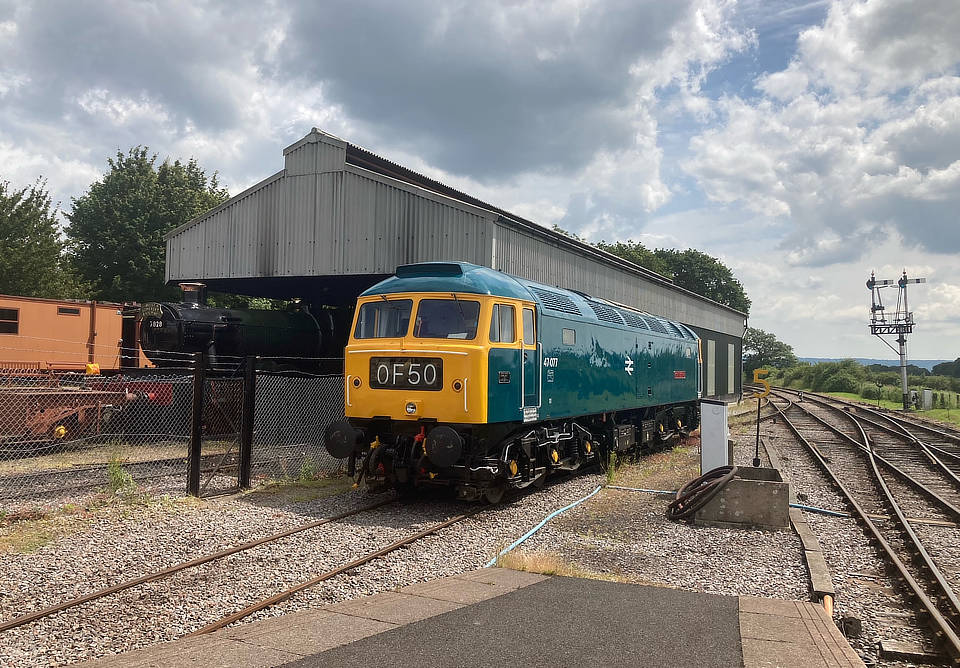 Class 47 47077 'NORTH STAR' keeps company with BR(WR) 4-6-0 7828 'ODNEY MANOR' at Westridge Shed, Bishops Lydeard on 26th June 2021. Photo by Josh Brinsford © CC BY-NC 3.0
The road haulage on the journey northward will be provided by well-known firm Allelys, but there are restrictions on the M1/M18 route that are preventing Allelys from getting permission from Highways England for the move to take place. The alternative route via the M6/M62 is also unavailable because of major roadworks at the junction of these two motorways, so the date for the move has not yet been determined. We will send out a DIESELGEN bulletin as soon as we can.
Another loco that is about to make news is our Class 14 'Teddy Bear' D9526 because she will soon be heading southeast to the KENT & EAST SUSSEX RAILWAY for the rest of this year. The K&ESR already operates a class 14, number D9504, one of a number of the class that worked from Hull Dairycoates depot in the period 1966-1968, but this loco will be undergoing maintenance, so the ideal replacement is our D9526. The team at the K&ESR already have experience of looking after their own loco and the move has the blessing of the DEPG Class 14 team, so we look forward to be able to bring you news of D9526 at work in the Garden of England.

In preparation for the move, D9526 underwent a load test on Saturday 26th June when she hauled our two Class 33 'Cromptons' from Williton to Bishops Lydeard and back. The two 'Cromptons' together weigh-in at 146 tons and this equates to a load of between 4 and 5 coaches, so it was a worthy task for the 650 hp loco. Here's a photo of the ensemble passing through Stogumber on the climb to Crowcombe Heathfield: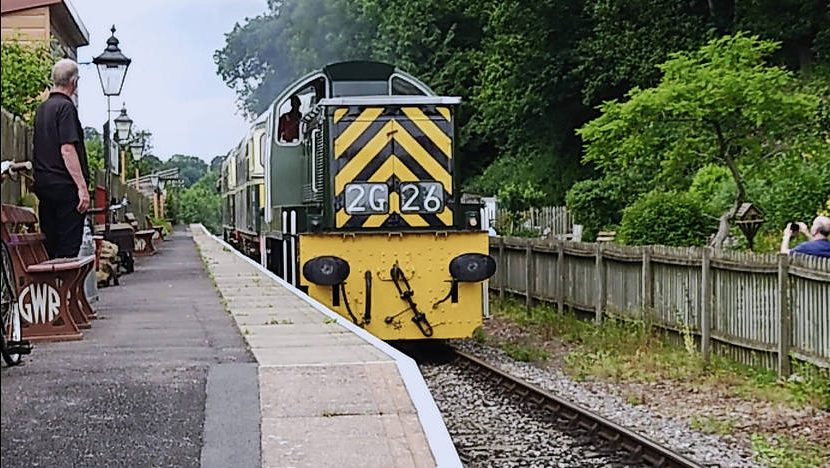 Class 14 'Teddy Bear' D9526 hauls Class 33 'Cromptons' D6566 (33 048) and D6575 (33 057) through Stogumber on the climb to Crowcombe Heathfield during a test run on 26th June 2021. Photo by Steve Lewis © CC BY-NC 3.0
Click here for a short video clip of the loco working hard during the return leg. Many thanks to Martin Howard for capturing this for us all to share:
The previous day, Friday 25th June, Class 33 D6575 (33 057) worked the last of the Route Refresher workings between Williton and Dunster, propelling the WSRA's Hawksworth-designed Taunton Inspector's Observation Saloon W80976W on the outward journey so that the trainees could get a clear view of the track ahead. DEPG member Mark Ireland was out with his camera and he captured some interesting pictures, full of detail. Here are two of his photos: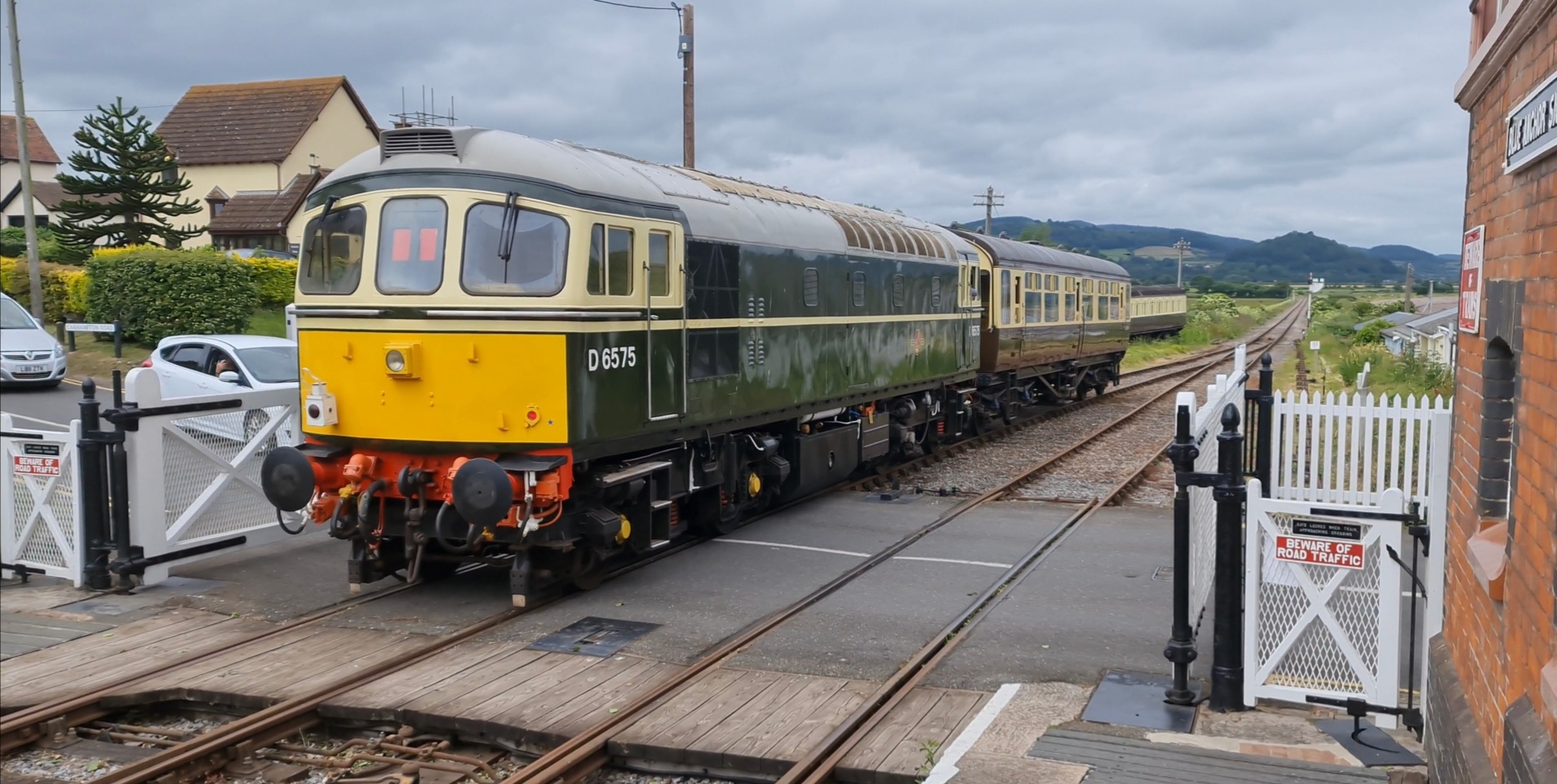 Class 33 'Crompton' D6575 (33 057) propels the route refresher special out of Blue Anchor towards Dunster on 25th June 2021, showing red tail lights, red route indicator blinds and a red tail lamp. Photo by Mark Ireland © CC BY-NC 3.0
Many thanks to Mark for sharing his photos with us all.
OTHER LOCO NEWS:
Class 52 D1010 'WESTERN CAMPAIGNER' – now resident in the loco shed on number 3 road and being kept serviceable, this loco is the subject of an article in the latest edition of the DEPG Newsletter that was distributed to members last week. The article describes the restoration project and outlines the funding requirements that will allow this loco to return to service in a reasonable period of time. If you love the 'Westerns' and you are not already a member of the DEPG, please consider joining so that you can become one of the team that is going to save D1010 from rusting away before our very eyes.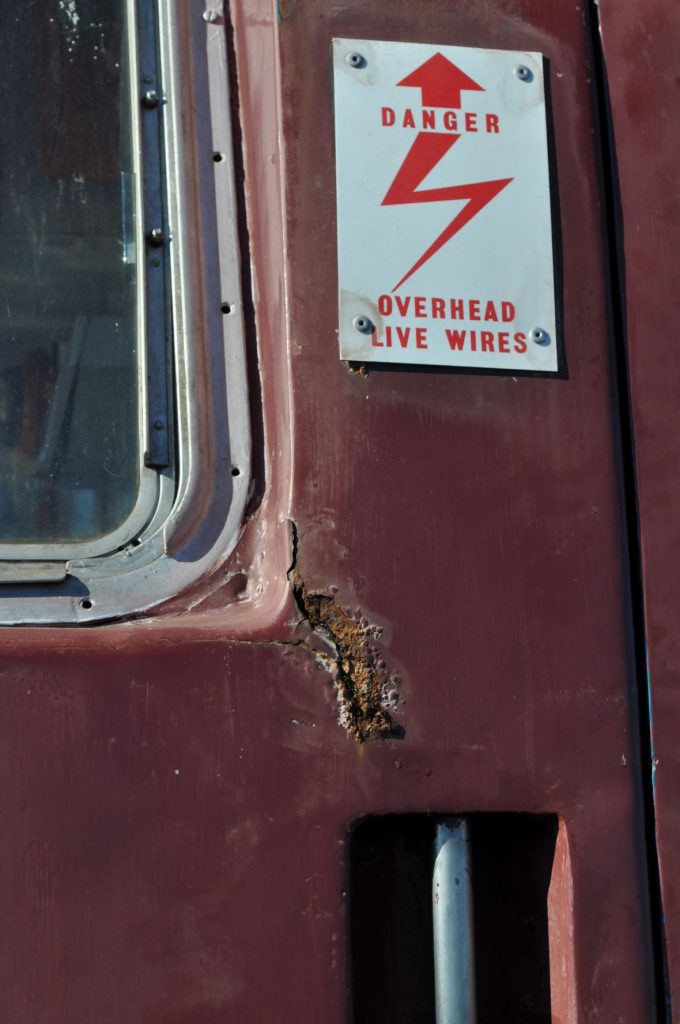 Class 52 D1010 'WESTERN CAMPAIGNER' is in need of restoration – please JOIN US in our efforts to bring this loco back up to operational standard. Photo by Graham Perry © CC BY-NC 3.0
Our fund-raising efforts have already commenced with the recent publication of our booklet "D1010 WESTERN CAMPAIGNER – FROM MEREHEAD TO MINEHEAD". All of the revenue from the sales of this booklet will go into the D1010 restoration fund, along with revenue from sales of pre-owned books, so please help the fund grow by buying from our online store. Thanks ! 
Class 35 'Hymek' D7017 – no change this week.
Class 35 'Hymek' D7018 – This loco is being prepared for service and is expected to emerge from the shed next weekend after completion of maintenance and inspection tasks. There is not enough time before the first public service for the transmission control block issue to be resolved, so the transmission will be locked in second gear. This is no problem for a 'Hymek'; the loco will operate in the same way as she did for the 2019 running season.
The cabs of D7018 have benefitted from a replacement set of 'Traffolyte' placards, made using the same multi-layer engraving technique as the 1960s originals. The 'Maximum Speed' warning may not be relevant these days, but many of the other placards are useful and informative and need to be clear and easily readable.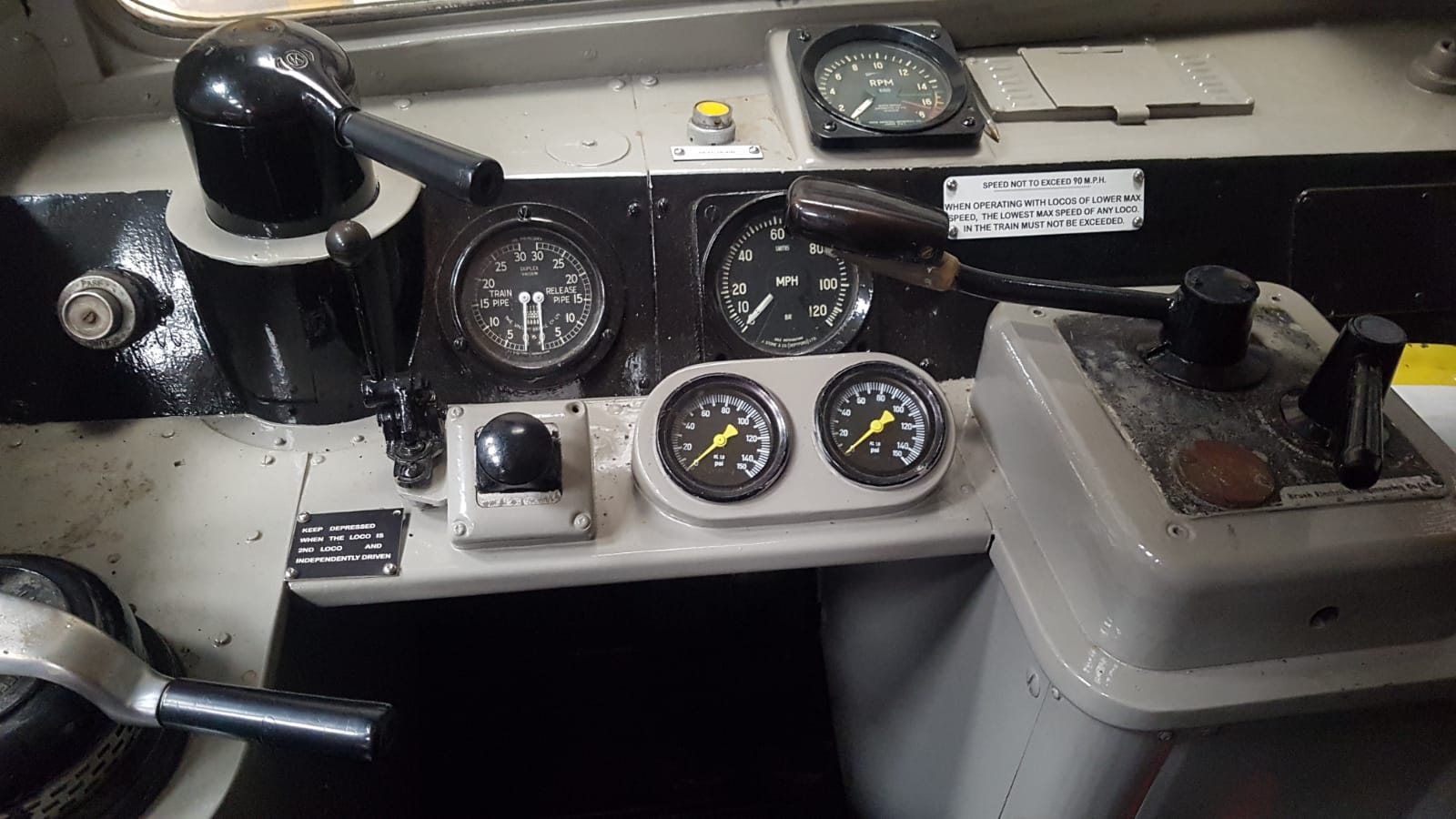 Some of the new 'Traffolyte' placards are visible in this photo of D7018's cab at Williton on 19th June 2021. Photo by Martin Howard © CC BY-NC 3.0
Class 14 'Teddy Bear' D9518 – the drum beat of progress from the 'Tuesday team' continues as they tackle the electrical equipment enclosures of this fully-dismantled loco. The photos that have been provided by Terry show the quality of the work that is being done. First, a quick look at a pair of cab steps. One newly fabricated, the other renovated. Can you tell the difference?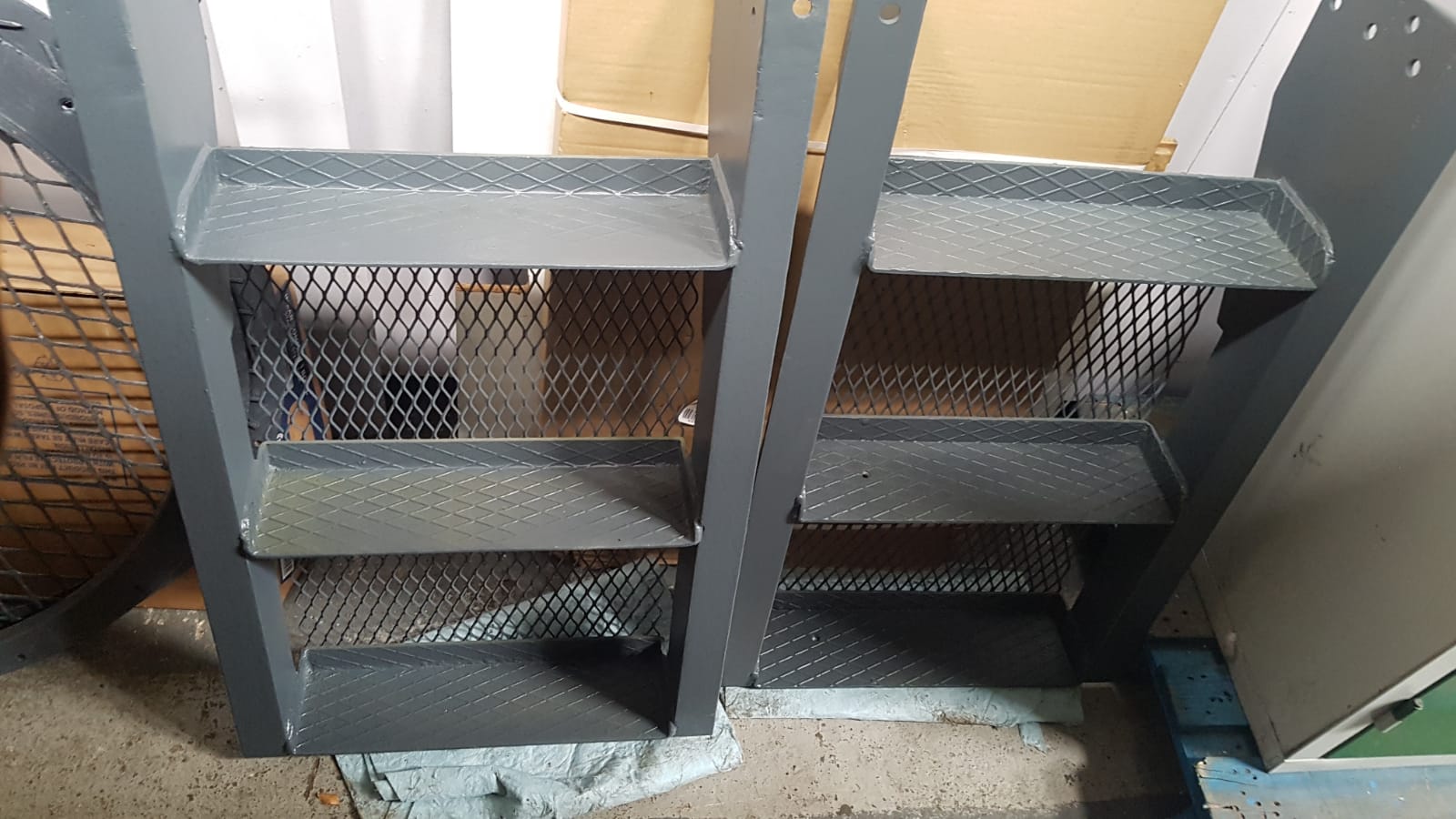 The brand new set of steps for D9518 alongside the refurbished originals – which is which ? Photo by Terry Deacon © CC BY-NC 3.0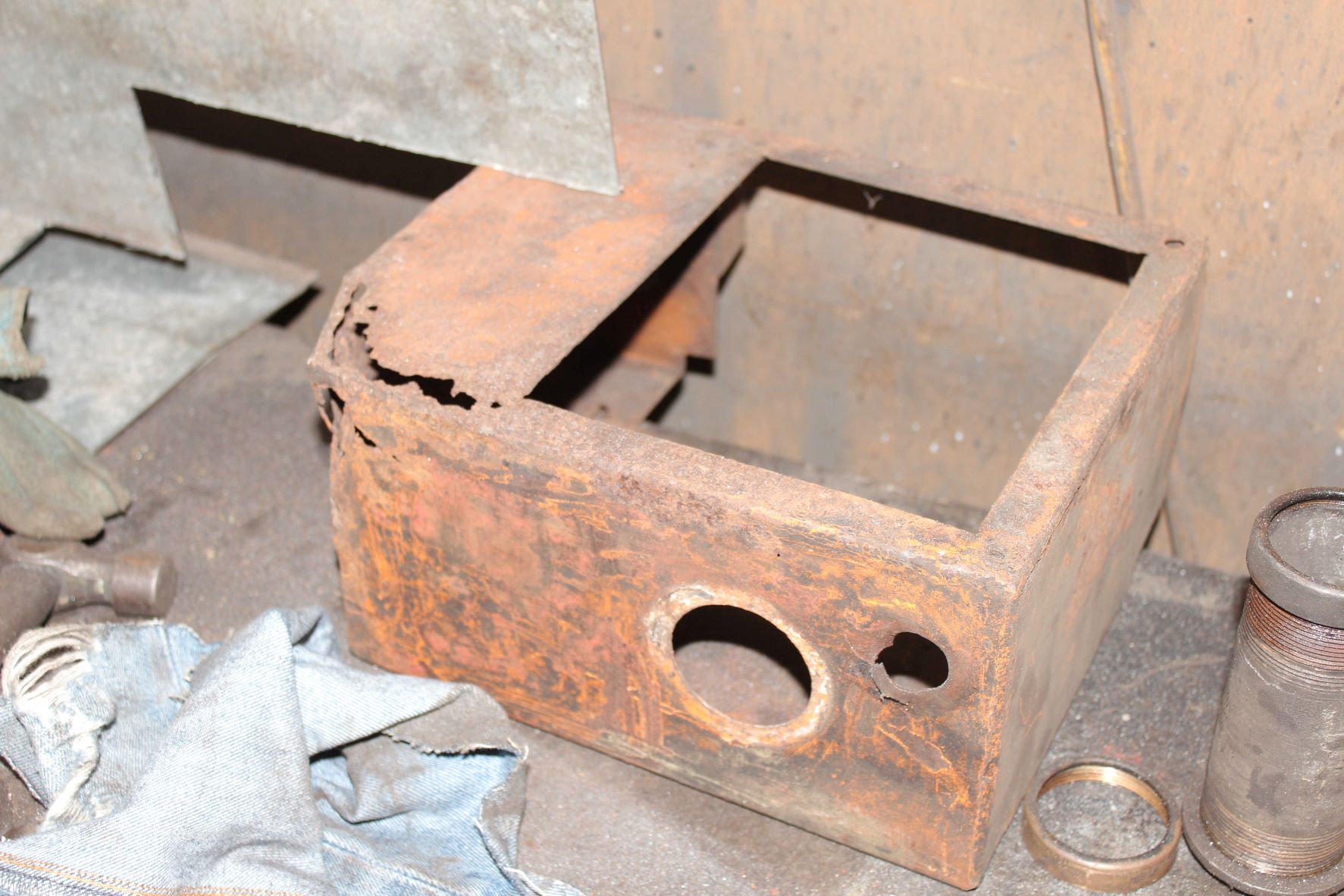 Step 1 – Heavily corroded electrical junction box from D9518 in the process of being renovated at Williton on 22nd June 2021. Photo by Terry Deacon © CC BY-NC 3.0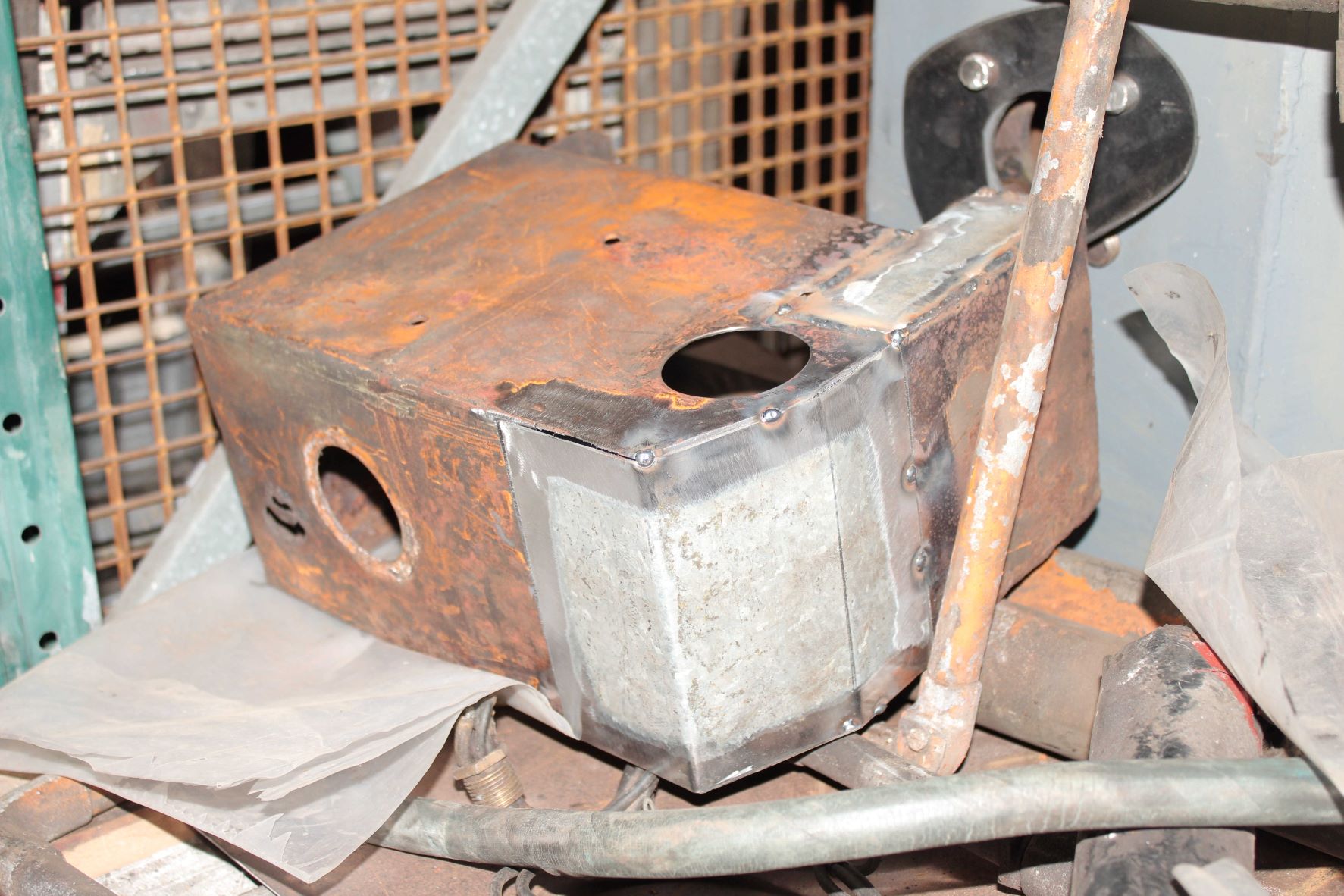 Step 2 – Repair patch cut, formed and tack-welded into position at Williton on 22nd June 2021. Photo by Terry Deacon © CC BY-NC 3.0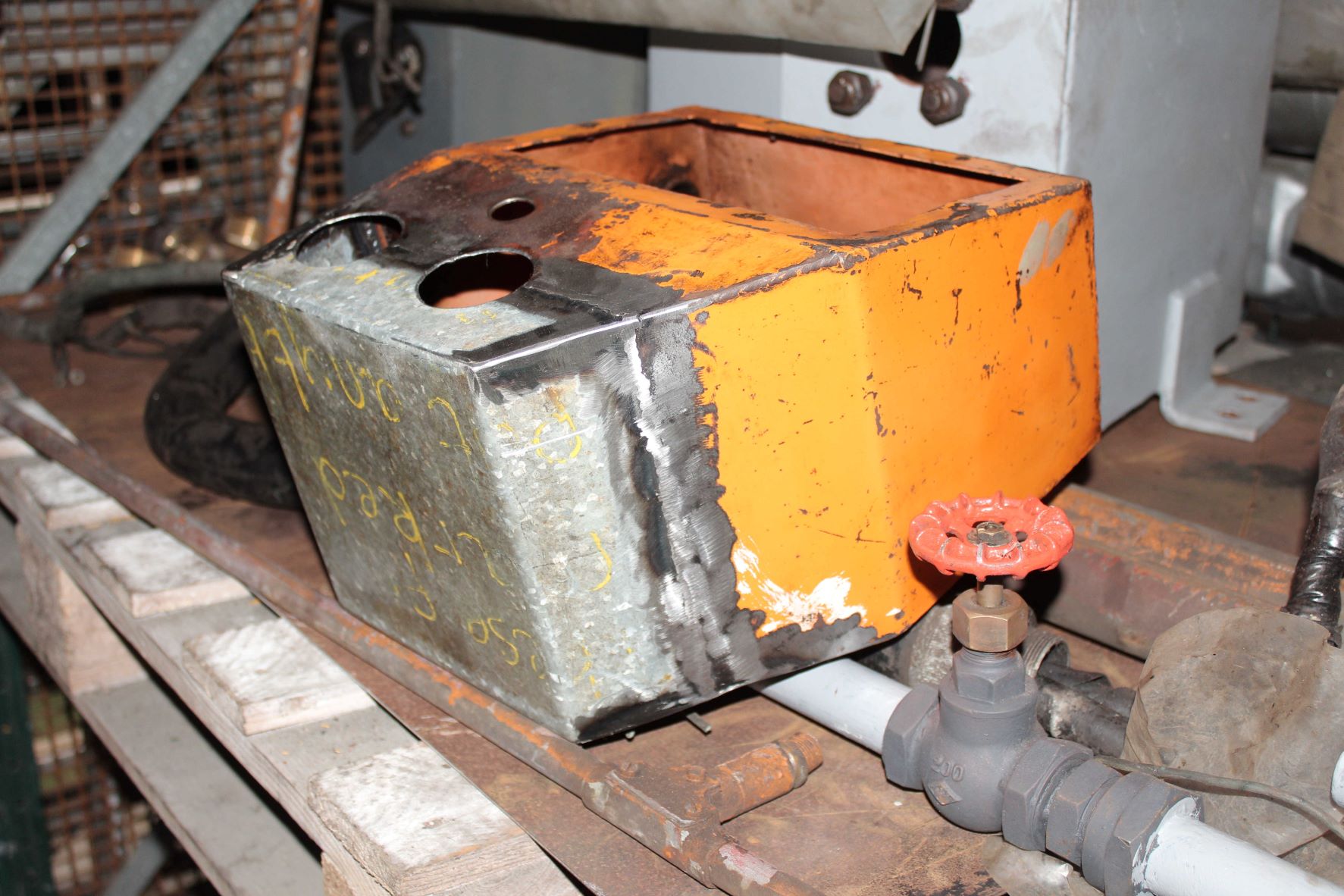 Step 3 – Here's one that we prepared earlier, with the seams welded and blended with the grinding wheel to get to a smooth surface finish. This work was in progress at Williton on 22nd June 2021. Photo by Terry Deacon © CC BY-NC 3.0
Andrew Barclay 578 (ROF 1) – the Great British summer does not make it easy to perform bodywork repairs on a loco in the open air, so 'the ROF' will go into the loco shed on number 2 road when 'Hymek' D7018 emerges. Some time under cover will allow for the corroded body panels to be removed and repaired as necessary. We welcome new volunteers to come along and join in on the renovation of this loco. Training will be provided, so why not START NOW by joining our volunteer team !
Many thanks to all of our volunteers who are hard at work cleaning, painting, maintaining, restoring, managing and fund raising for our fleet of heritage locomotives !
Go to previous Depot News page