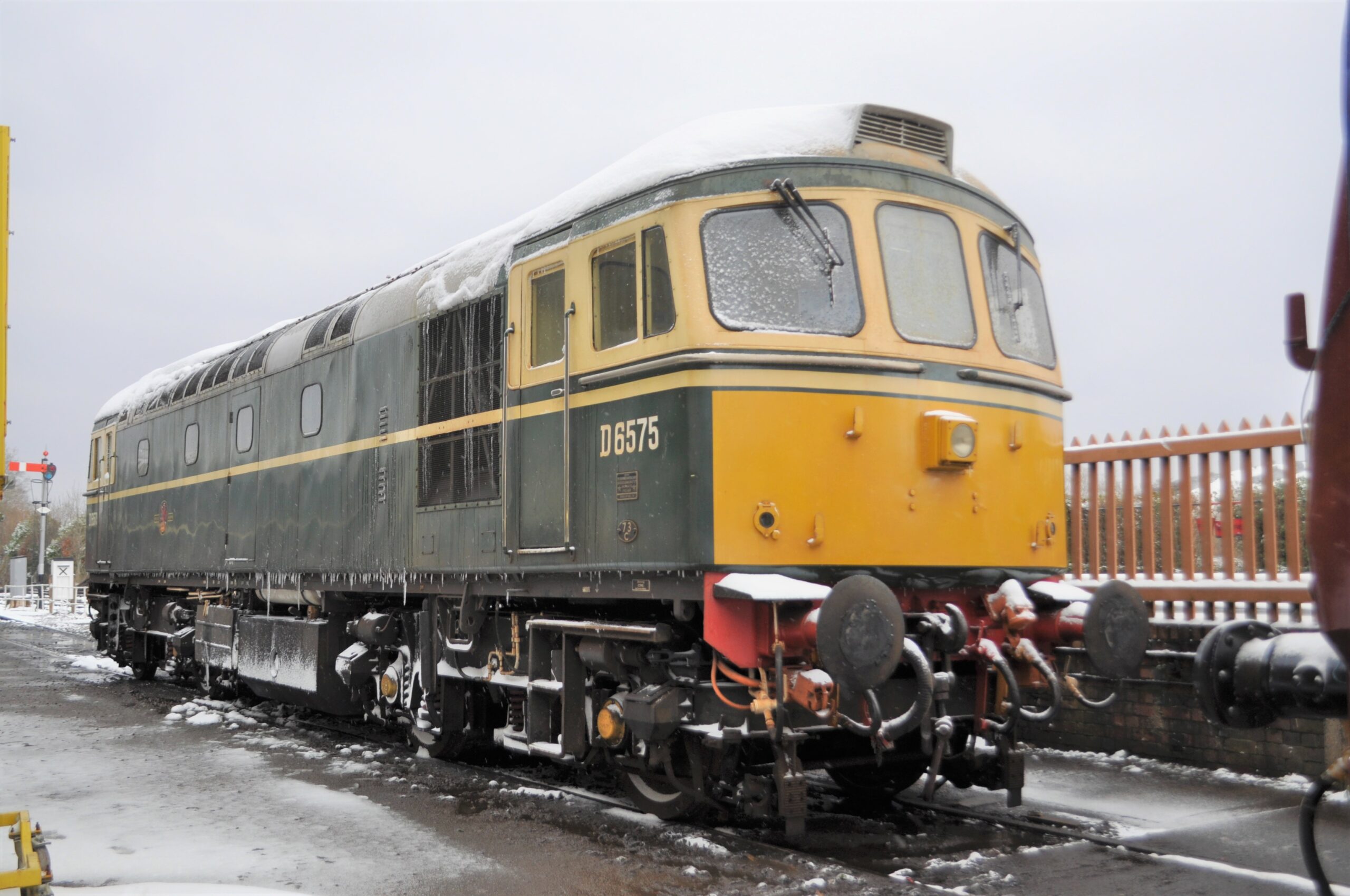 Our Class 33 'Crompton' D6575 (33 057) is going to be in action on Saturday 12th and Sunday 13th December in support of the WSR's "Santa Express" workings between Bishops Lydeard (BL) and Williton (WN).
The "Santa Express" is steam-hauled but the Covid-19 precautions have introduced a strict requirement for all services to run to time, to ensure that the guests from one service are clear of the station before the guests for the next service arrive.
D6575 will be coupled up to the rear of the train on departure from BL to provide assistance on the climbs to Crowcombe Heathfield. This will be a risk mitigation measure to ensure good timekeeping on the first service of the day, when railhead conditions could be at their worst. The diesel will come off when the train returns to BL and will spend the rest of the day on shed at BL, on standby.
It is great to see revenue-earning services re-commence on the WSR and we all hope that they will be a great success and provide plenty of seasonal enjoyment to the many guests that have pre-booked. Many thanks to all of the volunteers from so many organisations in the WSR family and all of the WSR staff who have been involved in making this return to service a reality. Have a happy Christmas !
The booked movements (steam and diesel) are:
     1100 BL arriving WN 1135
     1150 WN arriving BL 1222
Note that services may leave BL early if all of the pre-booked guests are on board.
The remaining steam-hauled (unassisted) services are:
     1345 BL arriving WN 1420
     1440 WN arriving BL 1512
and
     1630 BL arriving WN 1705
     1725 WN arriving BL 1757
Please note that the stations are closed to the public (except where pre-booked) and trespassing is not allowed. During the ongoing Covid-19 pandemic, the best way to view these workings is via the webcams at BL and WN.
BL: http://www.wsr.org.uk/r-cam-bl2.htm
WN: http://www.wsr.org.uk/r-cam-wn2.htm
Many thanks to Railcam UK and the WSR for providing these webcam services.
Take care and stay safe!