The first batch of DEPG 2021 calendars sold out really quickly, so we have ordered another batch to give everyone a chance of obtaining their own copy. Stock will be available next week, in time for New Year.
This glossy 14-page A3-sized calendar (double that of A4) has been printed in "landscape" format to make the most of the high resolution images that have been so kindly donated by our members. Here's the overview of what is included in the calendar: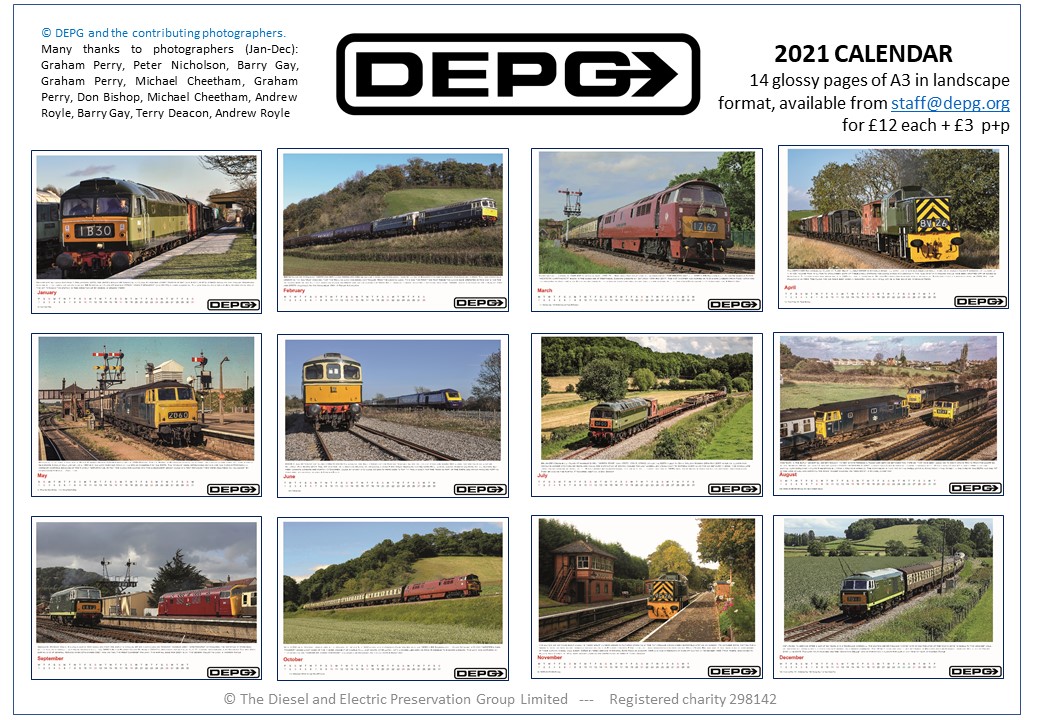 Dimensions : 297 mm high, 420mm wide (A3), 14 pages in total.
Priced at £12 plus £3 p+p, this calendar is great value at £1 per page and is definitely not to be missed!
How to Order:  email staff@depg.org to get a calendar allocated to you, then when you get confirmation, use the DEPG payment options for electronic payment. If you prefer to send a cheque, please send it to our registered office address.
We have already received many messages of appreciation, so we are certain that you will not be disappointed. Being a fully-volunteer-run organisation, all proceeds (after printing costs and VAT) go directly to our locomotive repair and restoration fund.
Many thanks for supporting the DEPG !