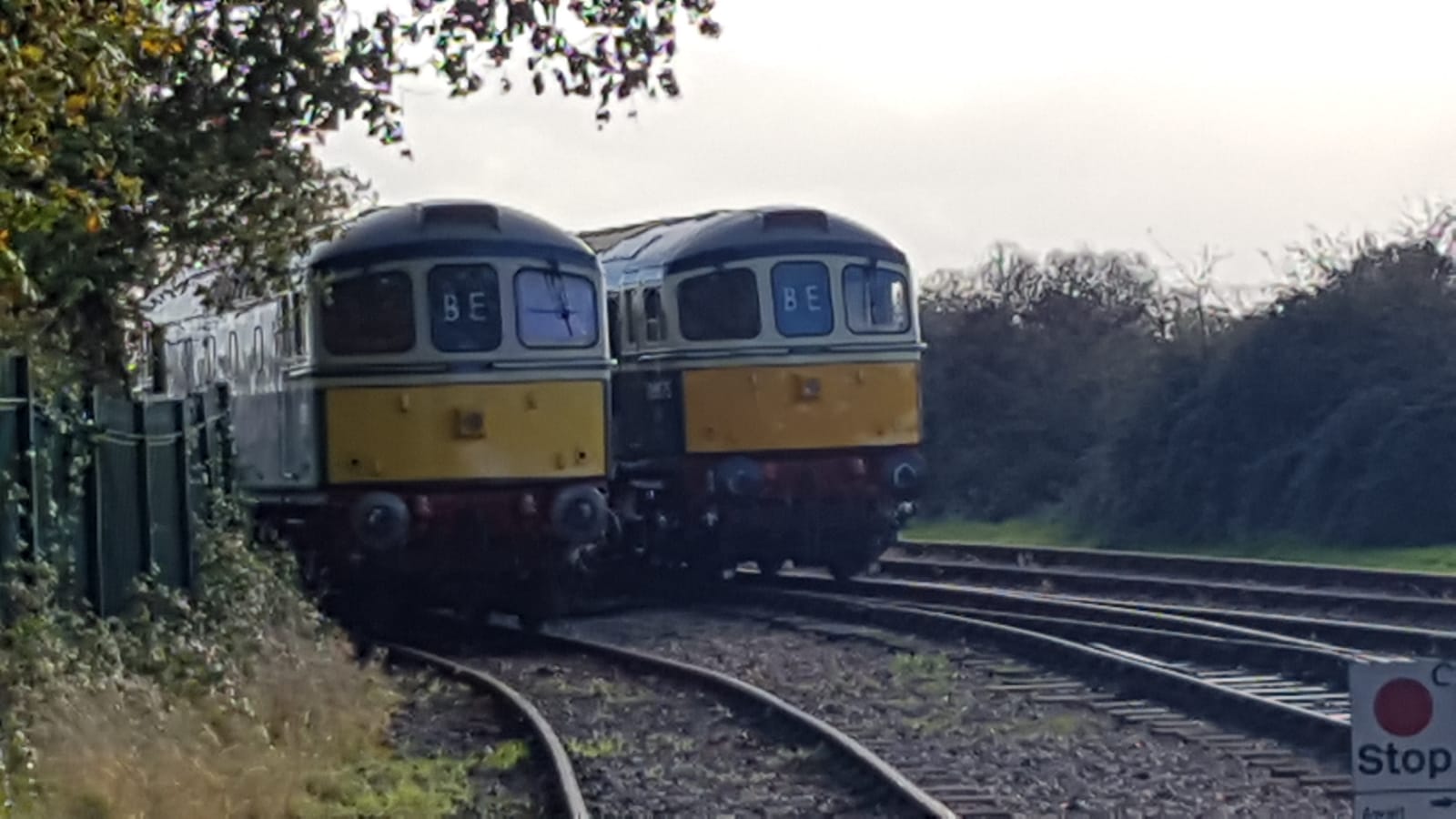 As a result of Somerset going into Tier 3 on 26th December, the WSR had no choice but to sadly cancel the "Winter Steam Journey' specials that were booked to run on 29th and 30th December and also cancel the staff specials that were booked for the 31st.
This disappointing situation shows the importance of the ongoing fight against Covid-19. We all need to remain vigilant and take all necessary precautions to minimise the risk of spreading the disease.
Some movements have been planned by the WSR Operations Department for Thursday 31st December, as follows (timings are approximate):
Class 33 'Crompton' D6575 (33 057):
  10:15 BL arriving WN at 10:50 (light engine)
Class 33 'Crompton' D6566 (33 048):
  12:45 WN arriving BL at 13:20 (light engine)
Between these two light diesel engine movements, there will be an Empty Coaching Stock move from BL to MD, hauled by ex-BR(W) 4-6-0 No. 7828 'ODNEY MANOR' and a light engine move of visiting ex-GWR 'Large Prairie' No. 5199, also from BL to MD.
Please note that the stations are closed to the public and trespassing is not allowed. During the ongoing Covid-19 pandemic, the best way to view these workings is via the webcams at BL and WN.
BL: http://www.wsr.org.uk/r-cam-bl2.htm
WN: http://www.wsr.org.uk/r-cam-wn2.htm
Many thanks to Railcam UK and the WSR for providing these webcam services.
Take care and stay safe!