With lockdown still in force at Williton, we can at least report some positive steps that were achieved during this last week. The first is the commissioning of the replacement Fork Lift Truck for use by the WSR Restorations team and the DEPG.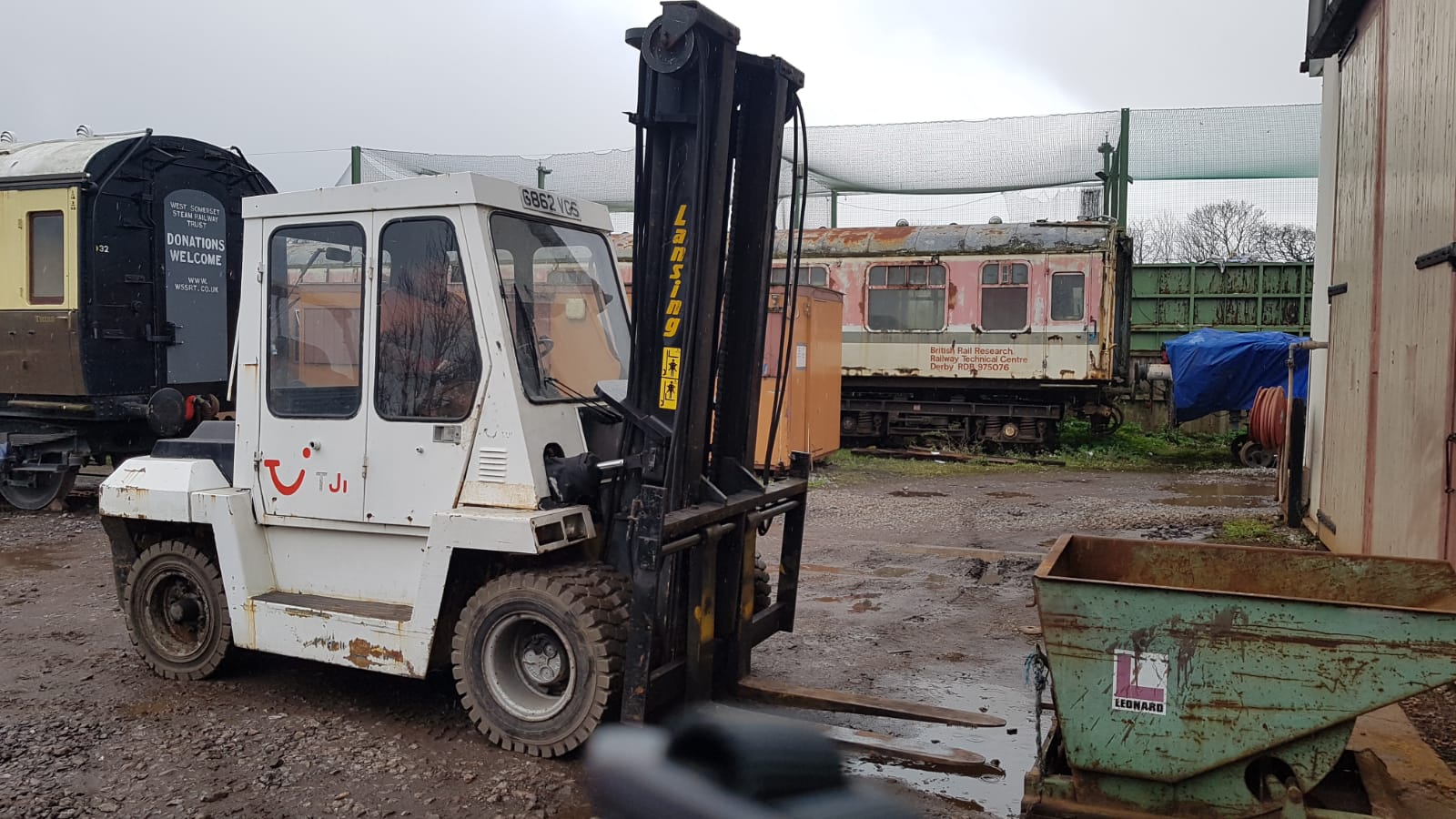 The 7.5 tonne capacity truck was formerly owned by Tui and was operated at one of their Flight Engineering centres. It needs a repaint and some attention here and there, but is generally in good condition and will no doubt prove to be most useful. The driver training course for this FLT was conducted last Thursday under strict Covid-19 precautions, so all we need now is an opportunity to put it to work.
After completing his FLT training, our Chairman Martin Howard attended at Westridge shed in Bishops Lydeard, to investigate a coolant leak that was reported on Class 09 shunter D4107. Although D4107 is not a member of the DEPG fleet, a Class 08 or 09 shunter is an essential piece of equipment for the WSR and needs to be kept in good working order, so the DEPG are pleased to be able to help with this work.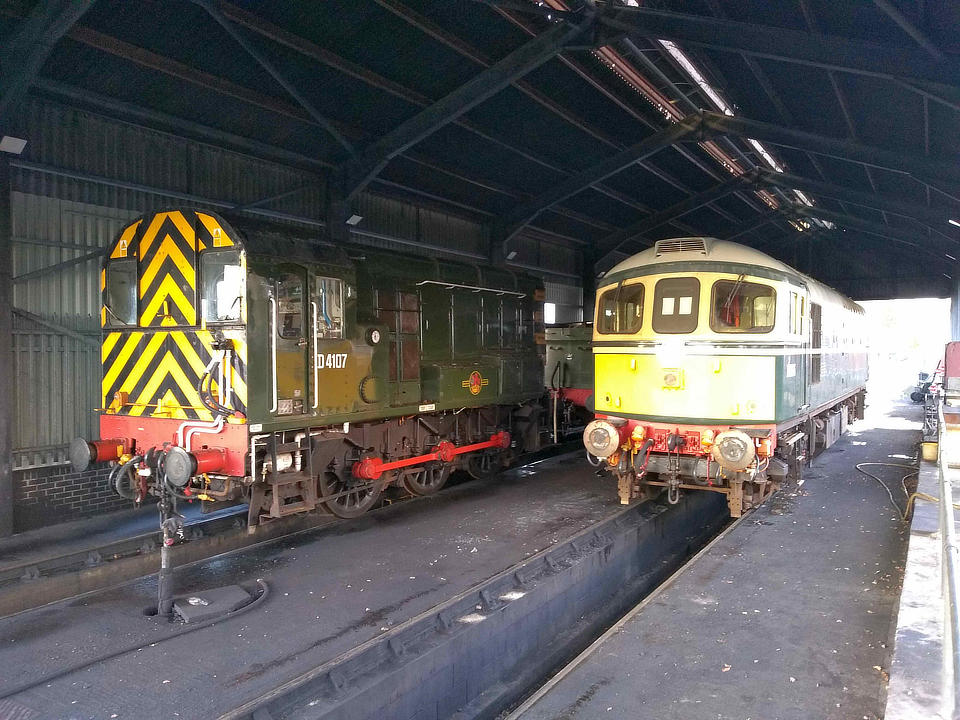 To assist with maintenance of diesel locos at Westridge shed, the DEPG is going to move a 110V battery charger from Williton so that loco batteries can be kept in good condition, especially during periods when the locos are not in regular use.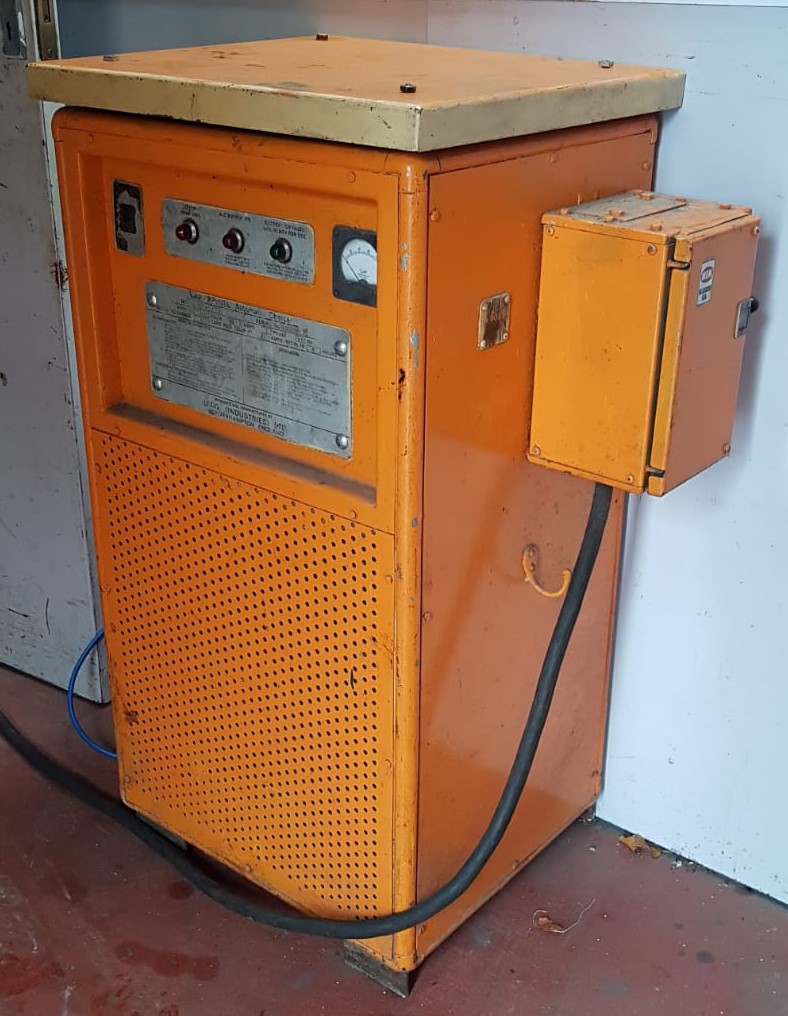 An unusual sighting at Williton recently was a portaloo that appeared alongside the Old Goods Shed, as seen in the below photo …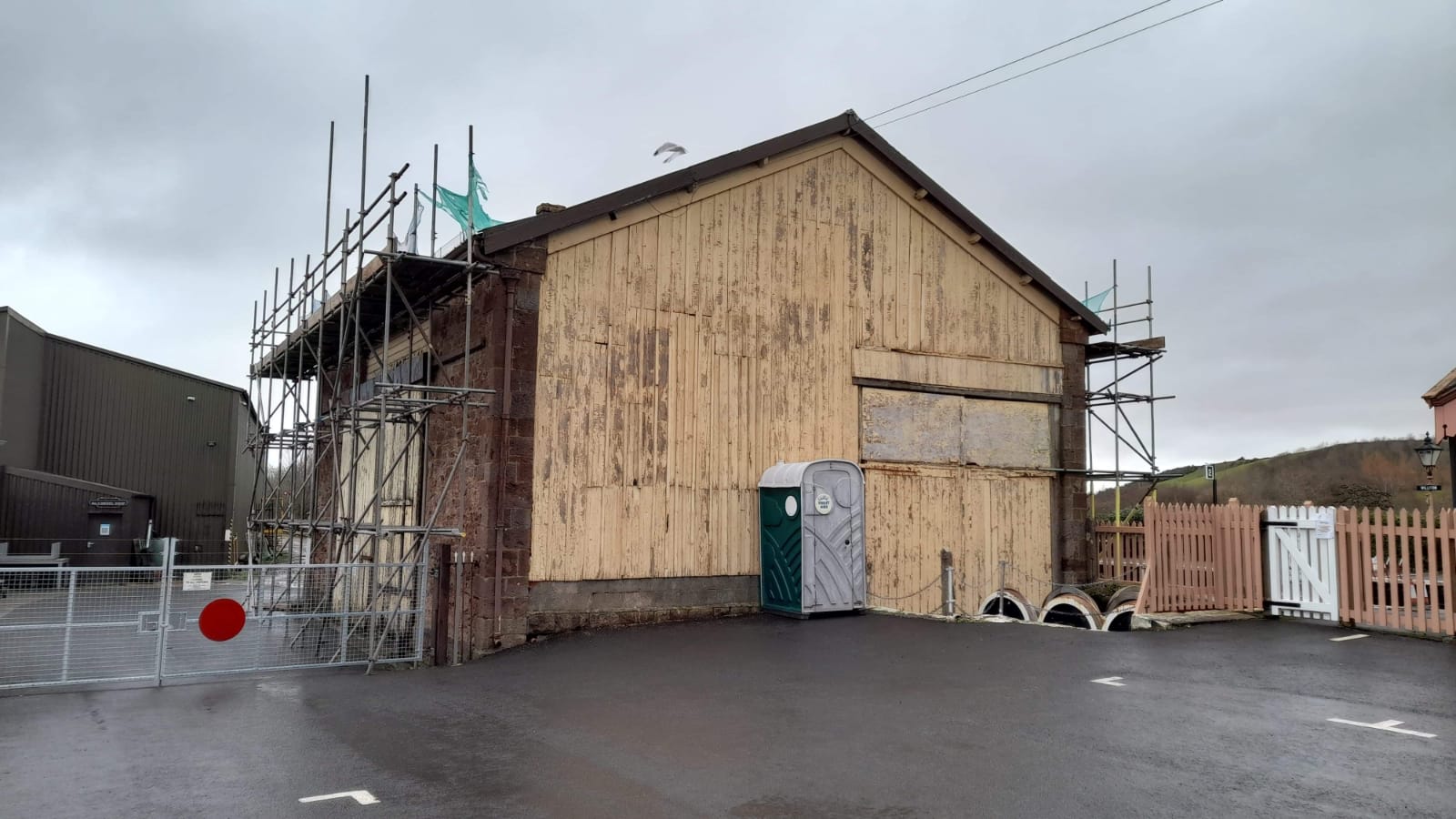 The mystery surrounding this essential amenity was solved when the following photograph was posted on the wsr.org.uk website a few days ago …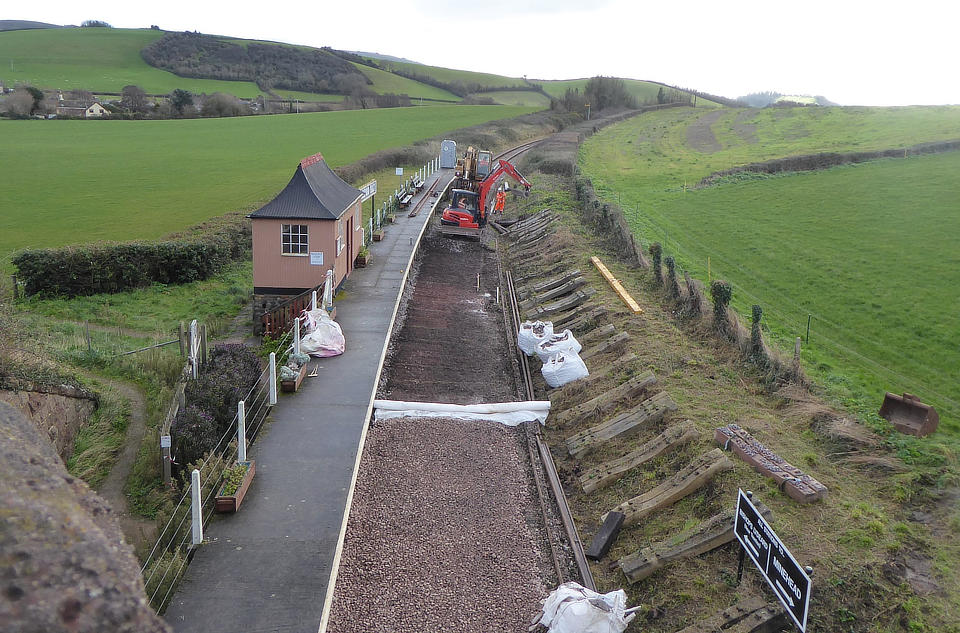 In addition to solving the portaloo conundrum, the photo shows just how much is going on at the WSR, often in places such as Doniford that are out of sight to the general public. Top marks to the WSR and all those involved in this major piece of work.
LOCO NEWS: The status of our locos remains unchanged this week, due to lockdown.
As stated last week, the next DEPG publication to be released in the spring will be "D1010 – From Merehead to Minehead" where we will describe the preservation of our own D1010 'WESTERN CAMPAIGNER'. Here are the cover photos to whet your appetite …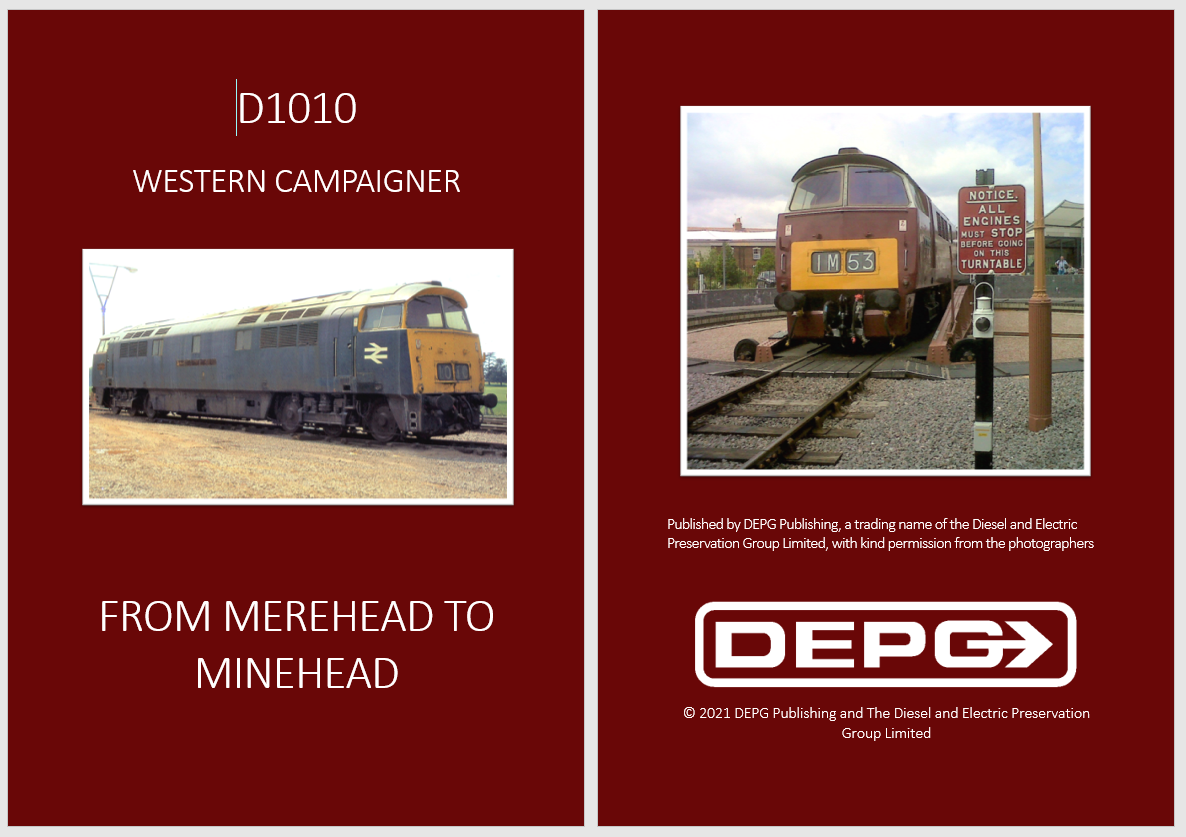 Our appeal last week for photos and stories about D1010 in both BR days and in preservation resulted in a number of very helpful responses, but we need MORE – as follows:
On 7th May 1966, D1010 with an Ian Allan Special Train (6 coaches) broke 3 records. Paddington to Penzance 5h13m, Paddington to Plymouth 3h19m and Plymouth to Penzance 1h36m.
Did you ride on or witness the IAN ALLAN SPECIAL in May 1966 ?
Did you ride on or witness the "WESTERN REQUIEM" railtours in February 1977 ?
If yes, please contact us and provide info, stories, photos, whatever possible to help us with this booklet, the proceeds from which will go directly to the D1010 restoration fund.
DEPG NEWS: A Board meeting was held yesterday, the first to be held entirely via Zoom. We will aim to provide a synopsis of the discussions and decisions in the next roundup. We are working on the next edition of our quarterly newsletter and it is planned for mailing in early February, so if you are not already a member of the DEPG, then join now to make sure that you get your newsletters.
DEPG WEBSITE: Our online shop is all set up and ready to go – we only need a validation step to be completed before we can go live with it. Several of you have informed me that you are ready to place orders and make payments, so please keep an eye on our site because it will carry a notification banner as soon as we go live.
We will be offering our forthcoming booklet "D1010 – From Merehead to Minehead" and this will be available for pre-order, with a planned publication date of 31st March 2021.
New merchandise that is coming soon includes mugs and coasters featuring each of our locomotives along with additional items in the clothing range. Please let me know if you have ideas for a product that we could offer that would help us raise funds for the DEPG.
WSR NEWS: The DEPG has submitted an article for the next edition of "The Platform" newsletter and we will be providing regular updates going forward. Being invited to contribute to the WSR newsletter is further evidence of the mutual support links that exist between all members of the "WSR family". Such links will ensure not just the survival but the long-term prosperity of the WSR, which is of course the permanent home for the DEPG.
Go to previous Depot news article