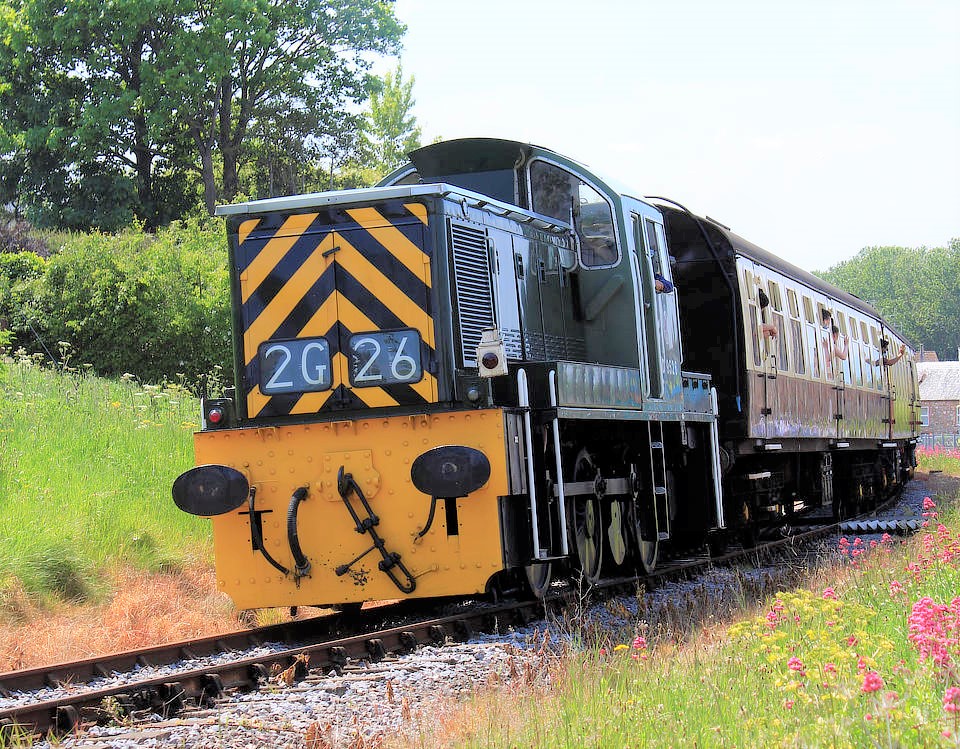 There is a change to the booked route refresher working this Friday 18th June with Class 14 'Teddy Bear' D9526 taking over the diagram instead of Class 33 'Crompton' D6566 (33 048).
This is a crew training (route refresher) special between Williton (WN) and Dunster (DR) in support of the extension of WSR public services to Dunster (DR). Info – there will be a connecting bus service to Minehead during the period of reconstruction of the Seaward Way level crossing.
Planned movements are as follows:
Friday 18th June 2021
     0930 WN to DR to WN 1300
Other workings (scheduled or otherwise) may take place. The railway is to be considered as LIVE at all times.
The webcams provide a very good way of watching the action from afar. Here are the links:
BL: http://www.wsr.org.uk/r-cam-bl2.htm
CH: http://www.wsr.org.uk/r-cam-ch1.htm
WN: http://www.wsr.org.uk/r-cam-wn2.htm
BA: http://www.wsr.org.uk/r-cam-ba1.htm
Many thanks to Railcam UK and the WSR for providing these webcam services.
Have you considered joining the WEEKLY ROUNDUP e-newsletter list? Click here for details.