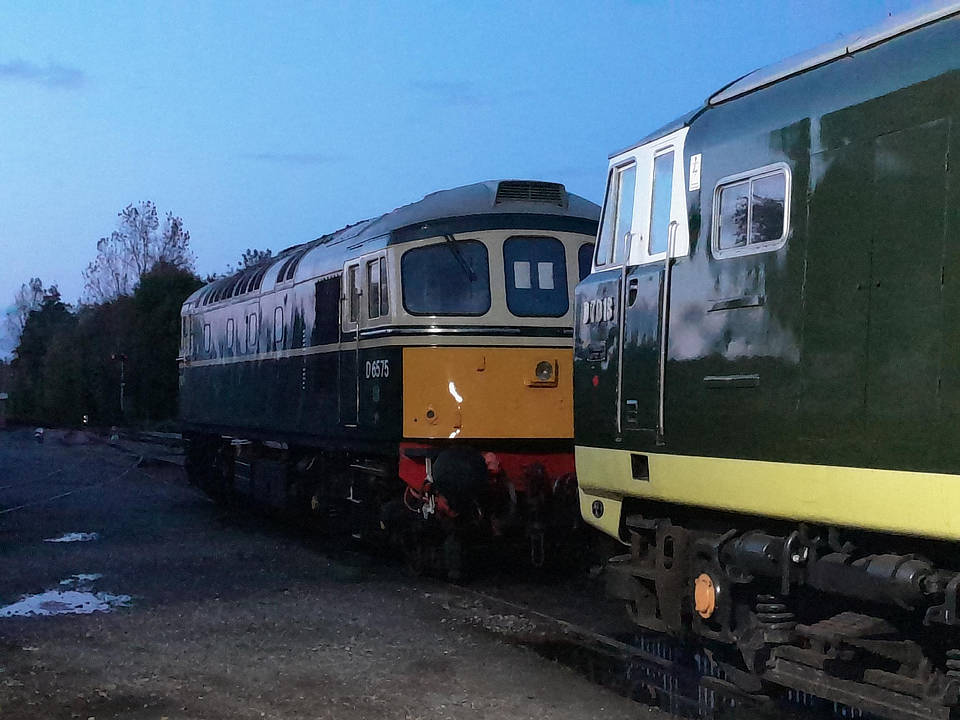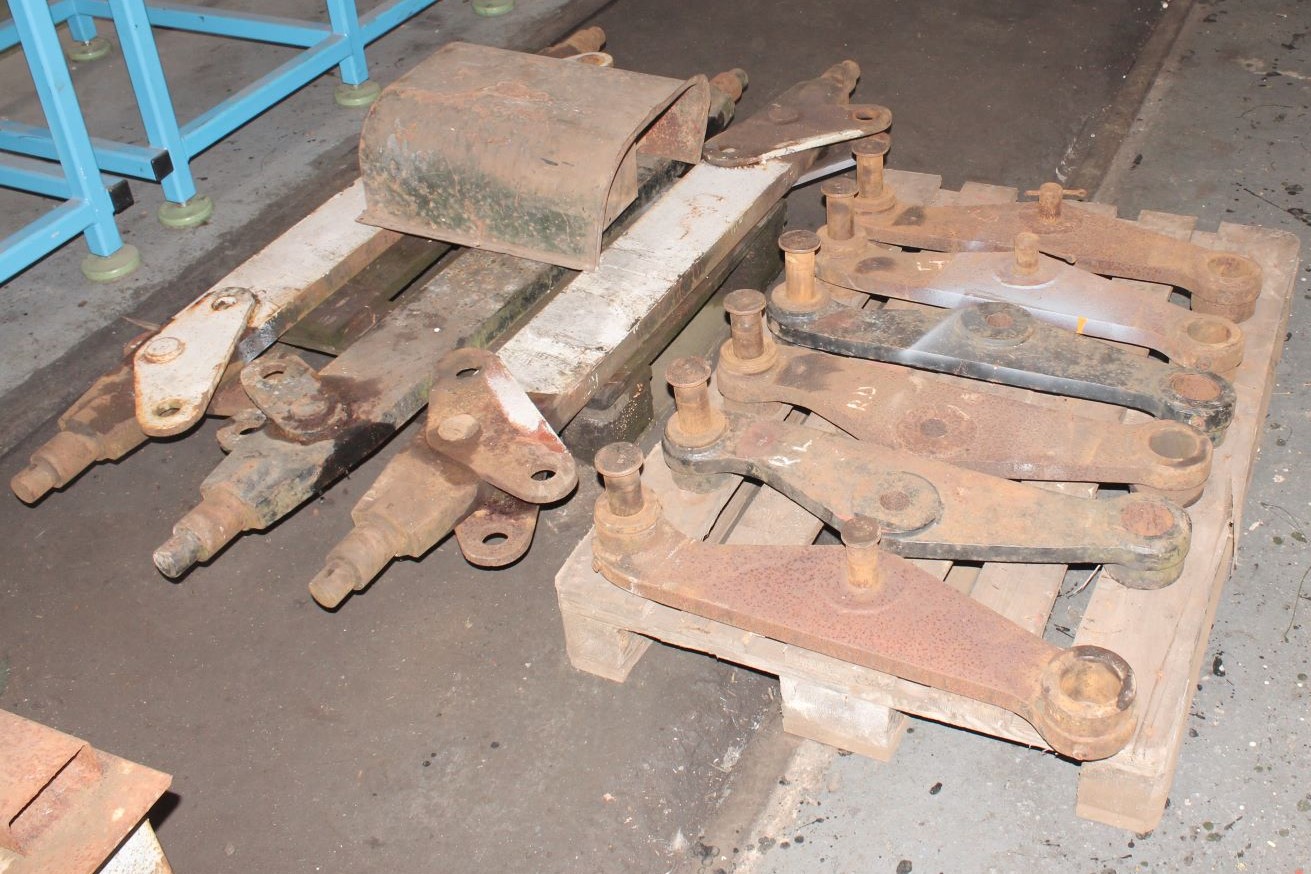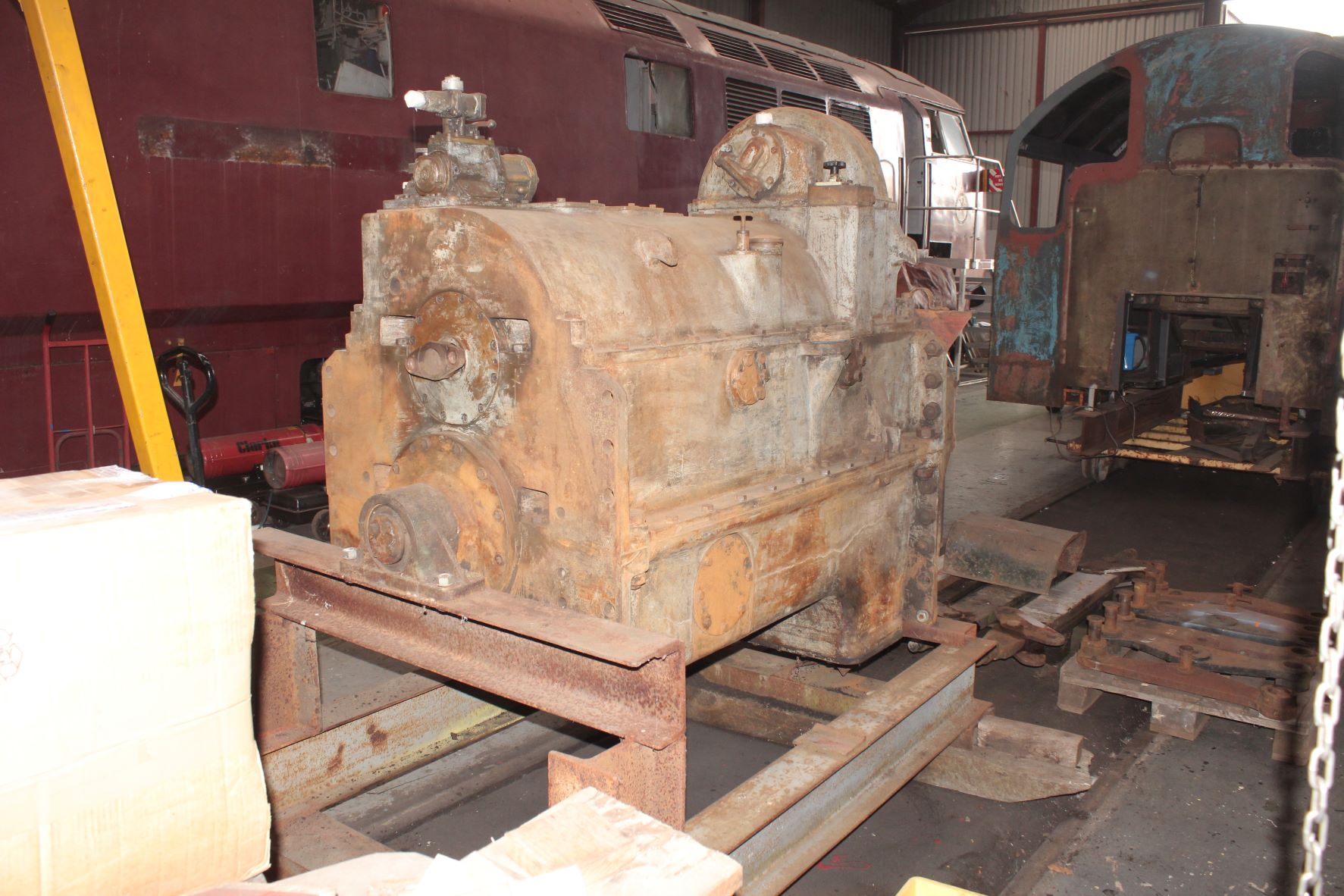 Class 14 'Teddy Bear' D9526 – this loco is based at the Kent & East Sussex Railway for the rest of this year and has just undergone a 50-hour check that involved some minor attention to a coolant leak and a small air leak. The most significant repair item has been the fitting of a new starter motor to resolve a repetitive ground fault. The failed starter motor will need to be examined to find the cause of the problem and may need a full overhaul before it can be returned to the spares pool. The loco is now fit and ready to resume duties. Many thanks to Simon for travelling a long distance to carry out this work alongside the team at Tenterden.
Class 47 47077 'NORTH STAR' – this loco remains stuck at Bishops Lydeard waiting for instructions for her move to the North Yorkshire Moors Railway. This loco will be re-fuelled and started up on Tuesday 2nd November to ensure that she remains in good condition.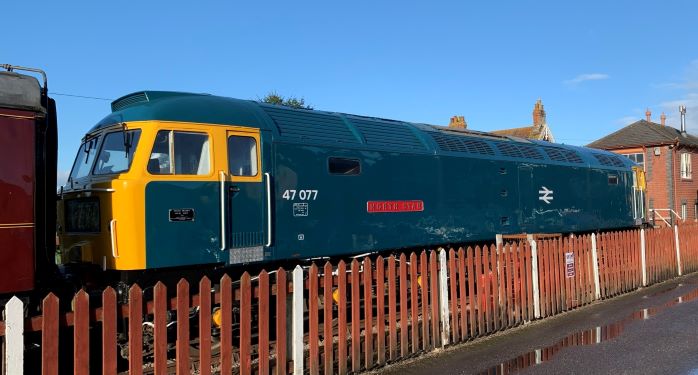 Class 47 47077 'NORTH STAR' (D1661, 47613, 47840) stands in the bay platform at Bishops Lydeard under the watchful eye of the signalman on a surprisingly clear Saturday 30th October 2021. Photo by Andy Royal © CC BY-NC 3.0
Andrew Barclay 0-4-0DH 578 – this loco is now in need of needle-gunning to remove loose paint and rust before priming and painting in undercoat. We need volunteers to step forward to work on this loco, so please come along and join the effort to complete the work on this little loco.
Many thanks to all of our volunteers who are hard at work cleaning, painting, maintaining, restoring, managing and fund raising for our fleet of heritage locomotives !
BOOK REVIEW – last week, we announced that our online store now includes a new book from well-known author Roger Geach and associate Michael Mercer, covering all 74 of the much-loved Class 52 'WESTERN' locomotives. This new A4 softback book is entitled 'WESTERN VENTURE' and is available by clicking on the image below: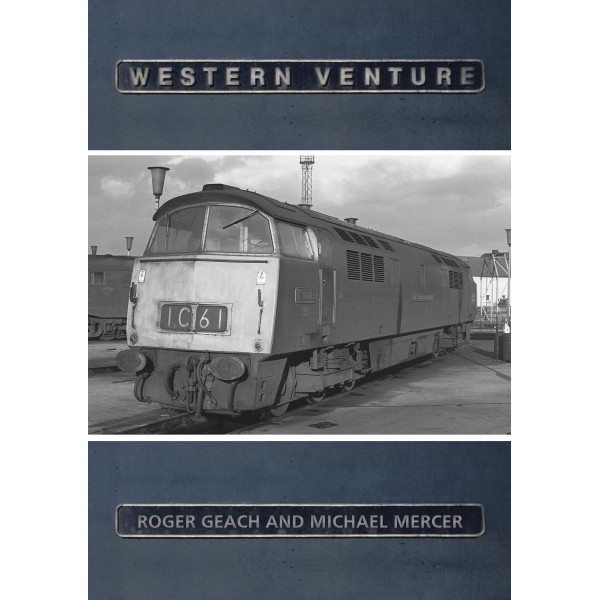 All proceeds from the sale of this book go to the D1010 Restoration Fund, as per the agreement with Roger Geach. Please get your copy while stocks last.
Our regular correspondent Neale Long has already purchased a copy and provided a full review, the details of which will be included in next week's roundup. Many thanks Neale !
And speaking of new publications, our DEPG 2022 CALENDAR is now IN STOCK in glossy A3 landscape format. Here's a summary of the 12 high-resolution photos that have been so kindly donated by our members and supporters this year: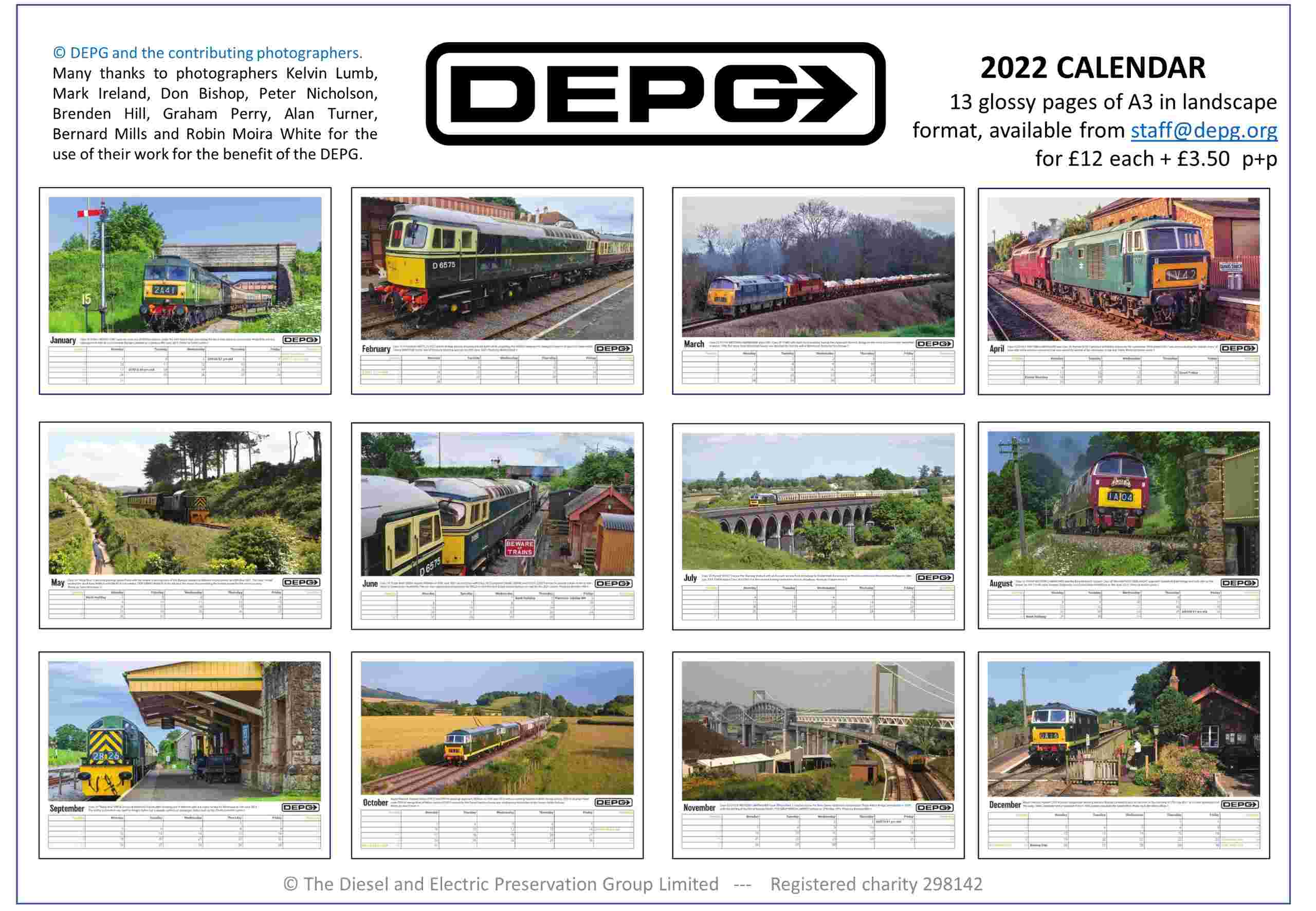 There is an animated video on our website that steps through the calendar month-by-month, so CLICK HERE to view the animation.
We have been able to keep the price the same as last year, so the calendar will again cost the princely sum of £1 per month, so we think that is a bargain that is not to be missed. Click here to order your copy while stocks last.
ON SHED – we will have to skip this feature this week due to lack of space.
DEPG NEWS – The Autumn 'work week' started on Saturday 30th October and runs until Saturday 6th November, so we welcome volunteers old and new to come along and help us with tasks that are both loco-related and infrastructure-related. We have tasks to suit all capabilities, so we look forward to seeing you.
A Board meeting took place last Saturday and a synopsis is being prepared and will be included with the next issue of roundup.
The lighting within the loco shed at Williton has been transformed by the installation of a number of high power LED light fittings that were very kindly donated to the DEPG. The lights were installed by Graham and Paul and the working environment has been significantly improved as a result. We can now see all of the dust that has accumulated over the last few years, so we will have to have a clean-up ! Many thanks to all involved !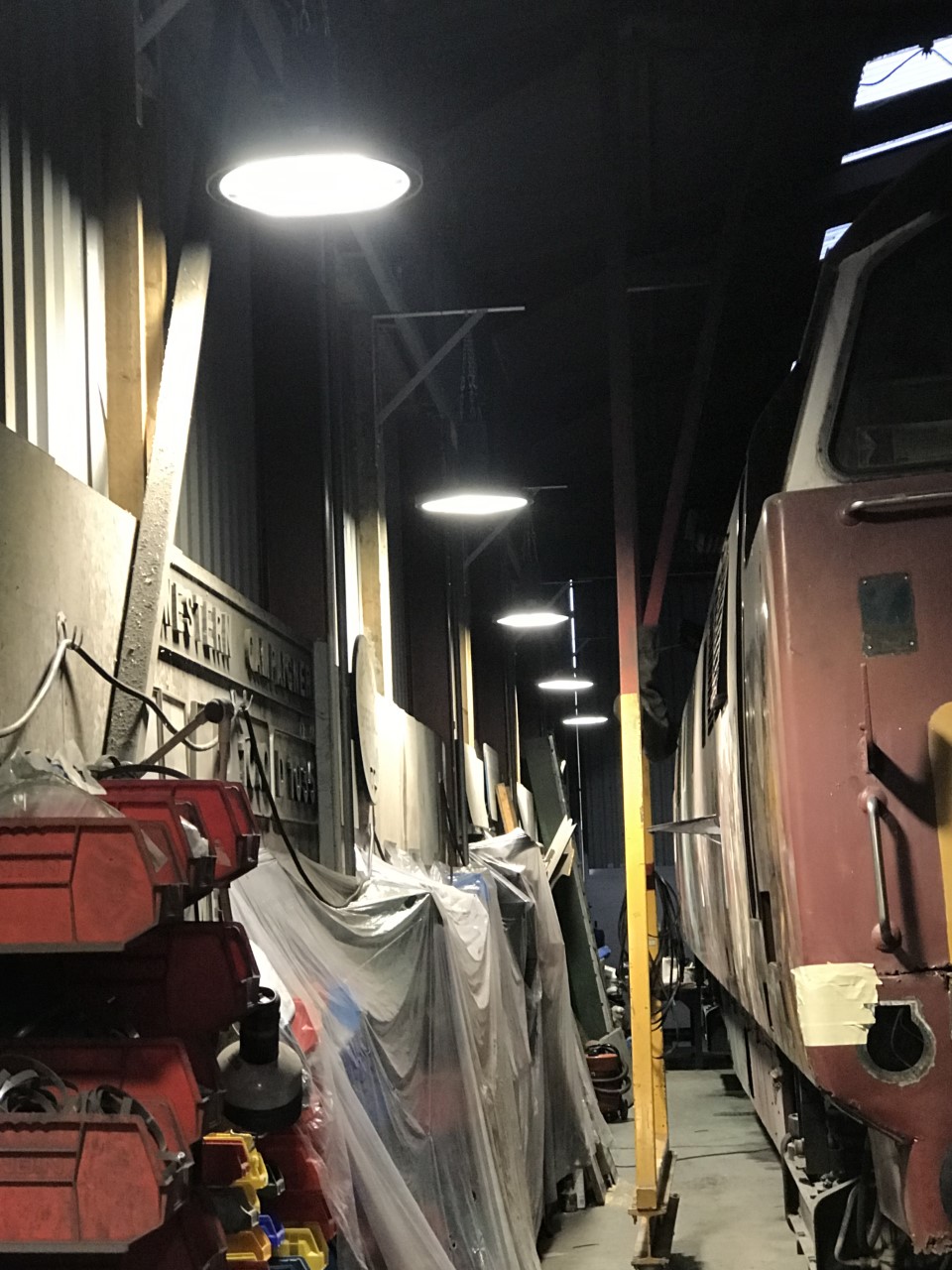 The bright and energy-efficient LED light fittings installed alongside number 3 road within the loco shed have highlighted the amount of dust that has gathered during the removal of the 'Prestolith' filler from the bodyside of D1010. Photo by Graham Perry © CC BY-NC 3.0
OTHER NEWS – Forty-five years ago, two of the last remaining Class 52 'Westerns' hauled the 'WESTERNS SOUTH WESTERN' railtour from Paddington to Meldon Quarry near Okehampton, Devon and back to Paddington via Salisbury using the LSWR main line as far as Basingstoke. The two locos used on the railtour were 1023 'WESTERN FUSILIER' and 1009 'WESTERN INVADER'. The former LSWR line to Meldon Quarry still exists and passenger services are set to return to Okehampton on 20th November this year, which is great news after almost 40 years since the withdrawal of services.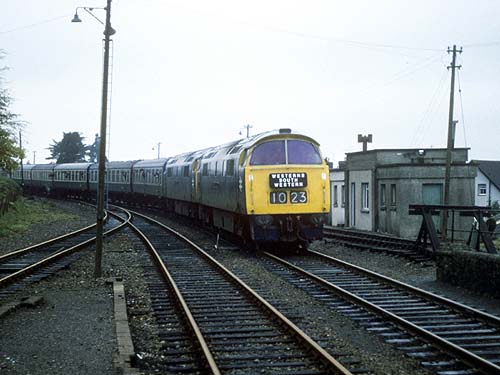 Class 52 1023 'WESTERN FUSILIER' leads 1009 'WESTERN INVADER' into Okehampton station from the direction of Meldon Quarry on 30th October 1976 with the return leg of the 'WESTERNS SOUTH WESTERN' railtour. Photo by Roger Geach ©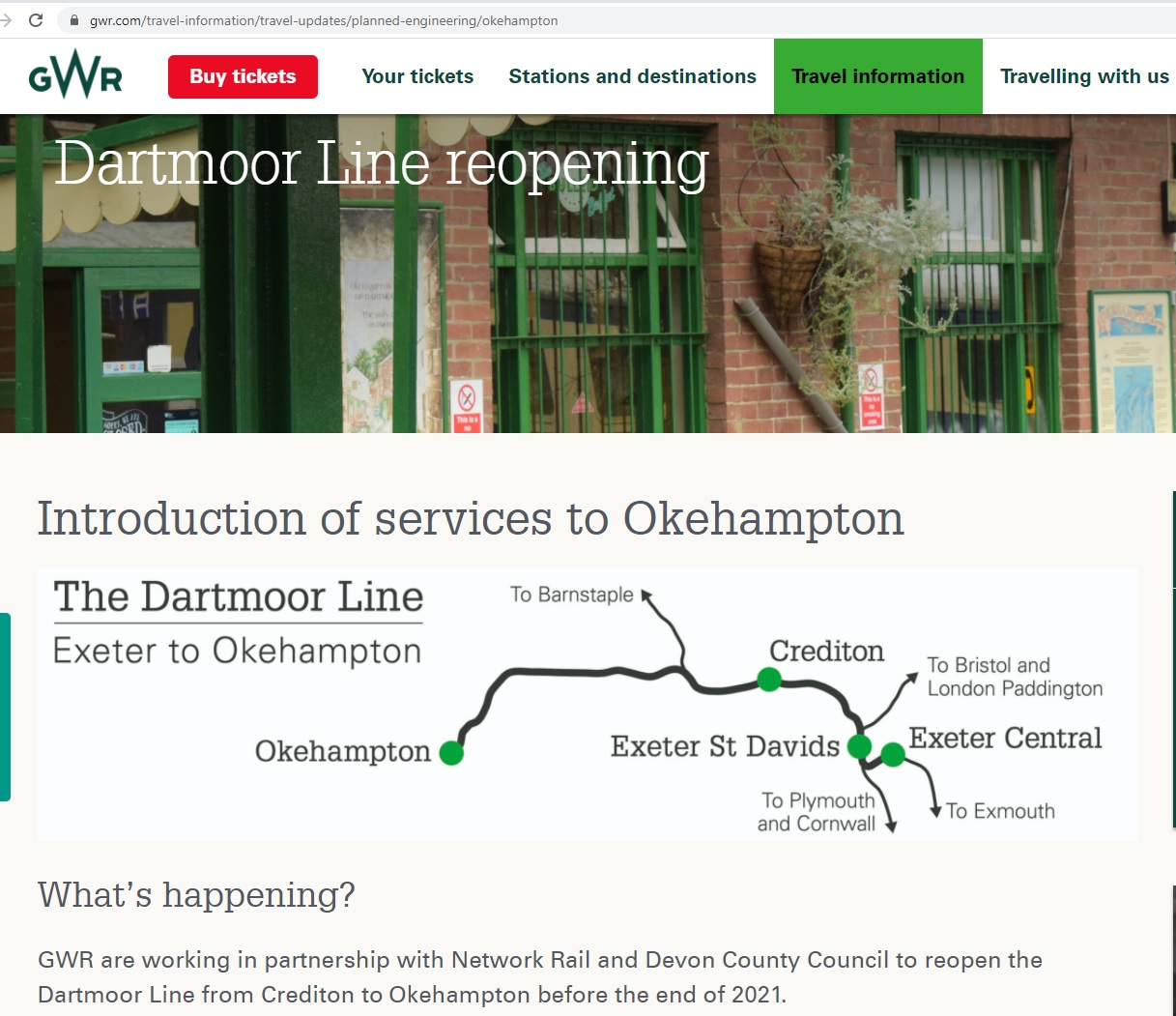 WSR NEWS: last Saturday 30th October, the WSR held an event at Bishops Lydeard where all of the support organisations across the railway gathered to welcome prospective volunteers and explain the opportunities available, covering all kinds of work from engineering through to gardening to administration and historical records archiving.
The event was very successful and the WSR now intend to hold similar events at both ends of the line at a future date. The DEPG were represented by Chris Shields, a very well-known member of our sales team who gives so much of his time at events and at home, where he keeps our merchandise shipments flowing. Many thanks to Chris and to all who participated.