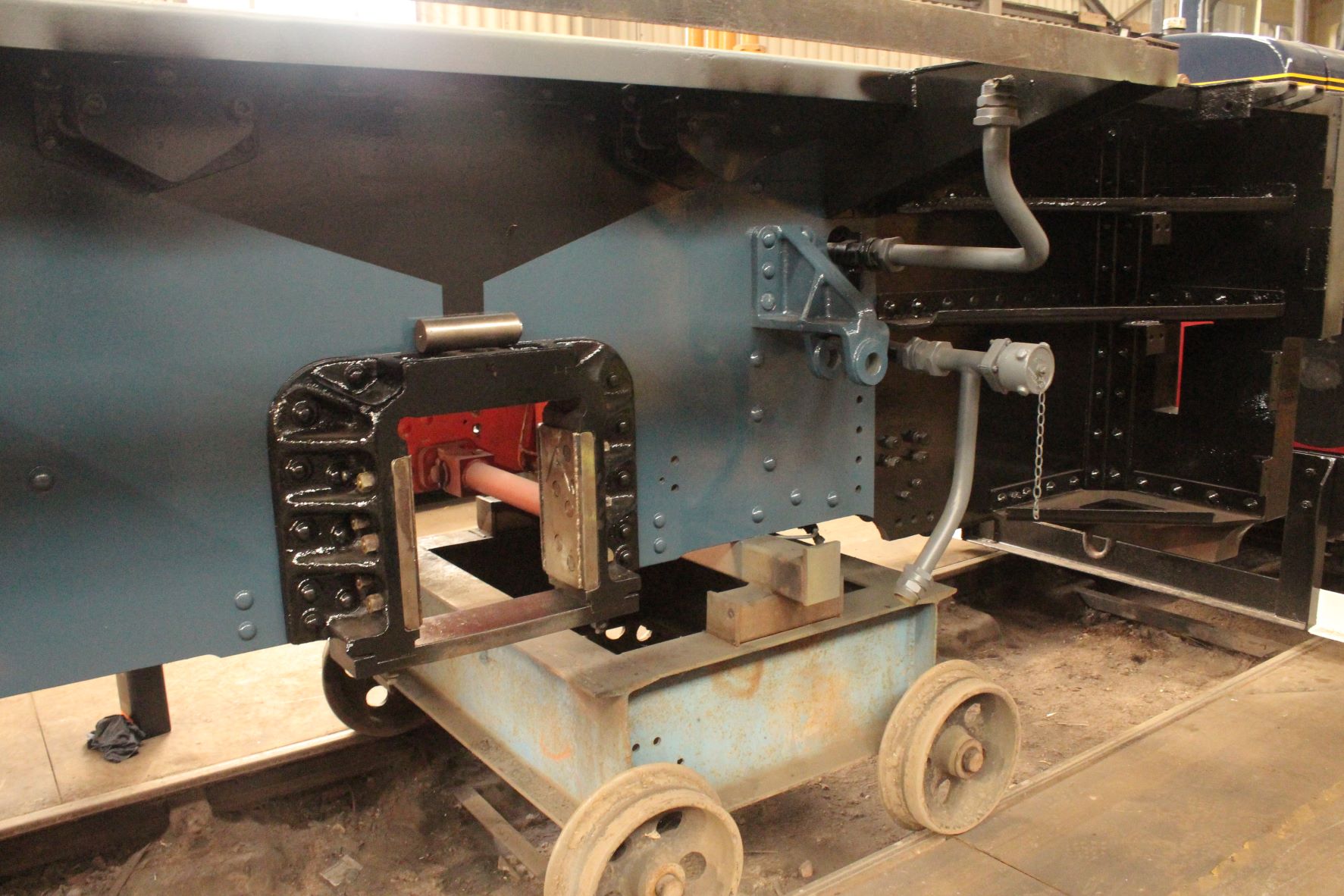 BOOK REVIEW – we have been hearing great things about a recent 128-page book by Andrew Vines entitled 'DIESEL HYDRAULICS – a colour retrospective' and published by Wild Swan. We will include a review of this book next week and hopefully provide more insight into the contents and the quality, but if you can't wait for that, go ahead and grab a copy from the Western Locomotive Association by clicking this link or clicking on the photo below (note – this is an external link and will take you to the WLA website).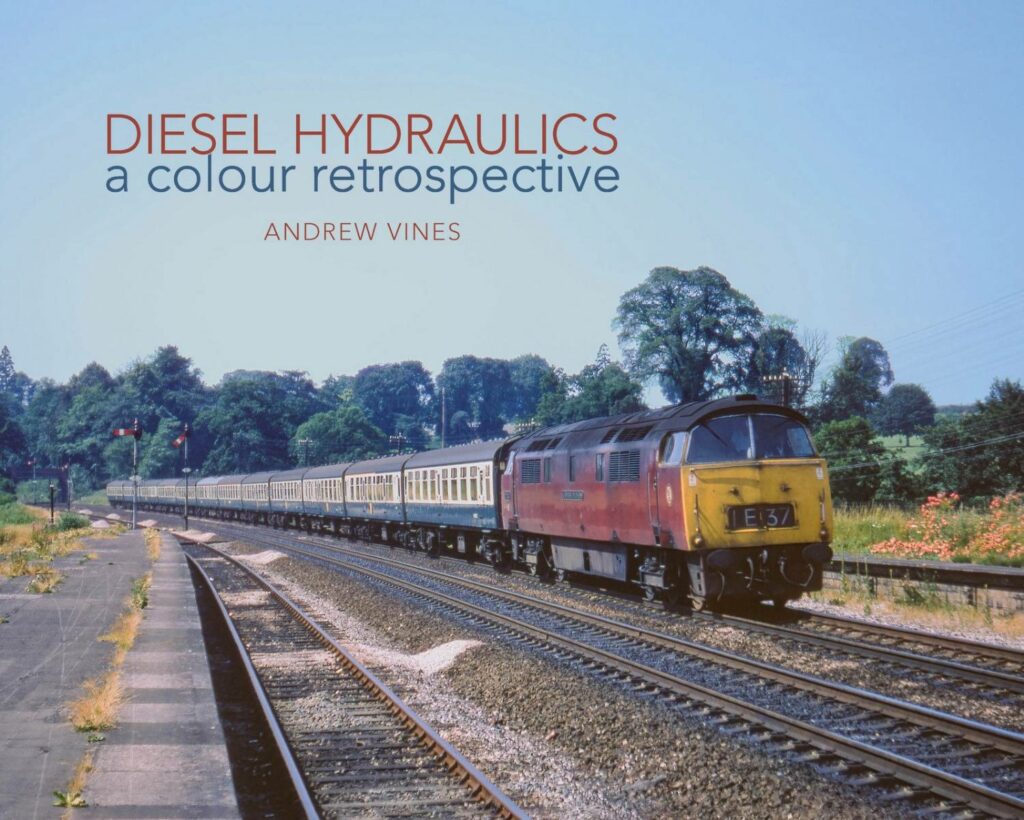 And speaking of new publications, if you haven't obtained your copy already, experts are predicting that our DEPG 2022 CALENDAR is GOING TO BE IN SHORT SUPPLY so ACT NOW to get your copy WHILE STOCKS LAST !
Here's a summary of the 12 high-resolution photos that have been so kindly donated by our members and supporters this year and are now presented in this 12-page A3-size glossy heavyweight calendar: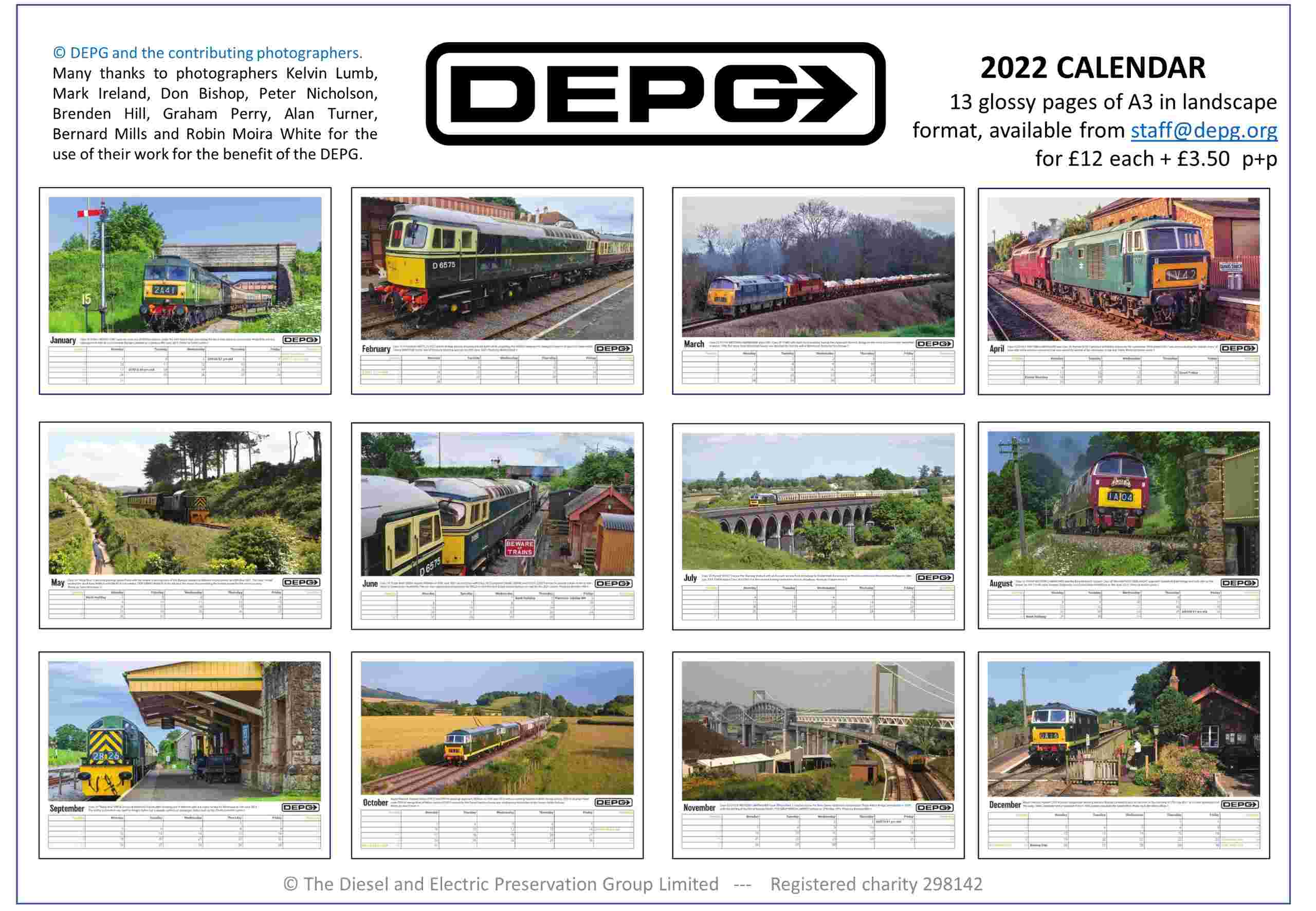 There is an animated video on our website that steps through the calendar month-by-month, so CLICK HERE to view the animation.
We have been able to keep the price the same as last year, so the calendar will again cost the princely sum of £1 per month, so we think that is a bargain that is not to be missed. Click here to order your copy while stocks last.
ON SHED – On Saturday 4th December, the DEPG will participate in the RAILWAY STUDIES AND MODELLERS SHOW that takes place at Newton Abbot library, during which their extensive collection of railway photographs and documents will be showcased. The railways made an important contribution to the town in the years 1846 through to 1970, and at their peak, the railway works employed 1,000 people and covered a massive area. All that changed when the works closed in 1970, although some parts of the works site remained in use as a stabling and refuelling point until 1981, in fact several of the surviving 'Westerns' including D1010 'WESTERN CAMPAIGNER' were stored in the old Works from late February/early March 1977 until dispersal to their new owners. Here's a photo from the days of the stabling/refuelling point days, with at least two 'Westerns' on shed plus at least one of the ubiquitous BR-Brush Type 4, Class 47s. Many thanks to long-term member and supporter Prof. Will Powrie for sharing this photo with us.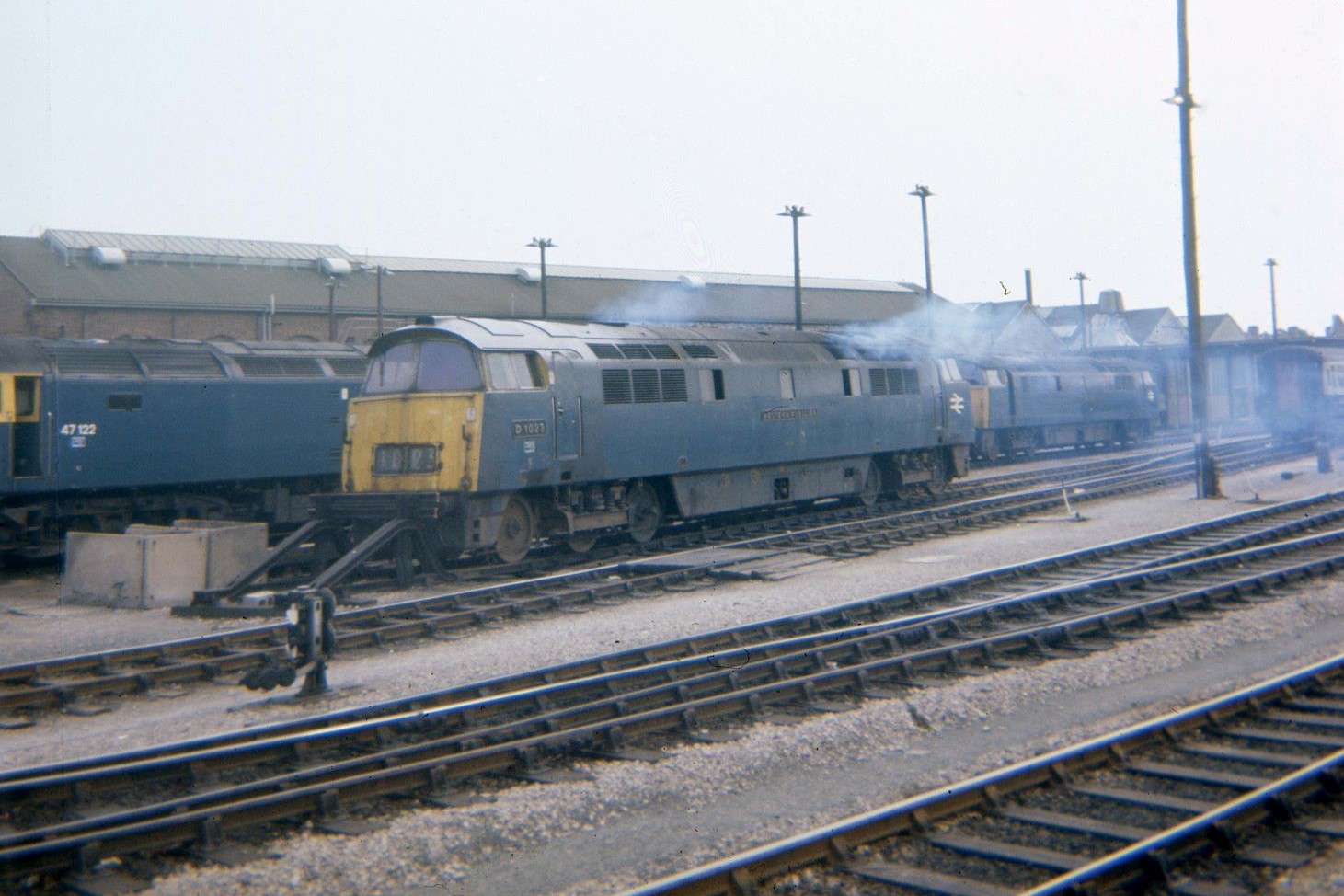 Class 52 1023 'WESTERN FUSILIER' stands at the stabling point at Newton Abbot on 8th August 1976 with engines that were probably long overdue for attention. This loco went to the National Collection upon withdrawal from service in February 1977 and now resides at the NRM in York. Photo by Will Powrie © CC BY-NC 3.0
The library in Newton Abbot became the custodian of the many railway documents and photographs from the area and they are putting on a show to widen the awareness of their Railway Studies Collection. We are pleased to confirm that the DEPG will be in attendance !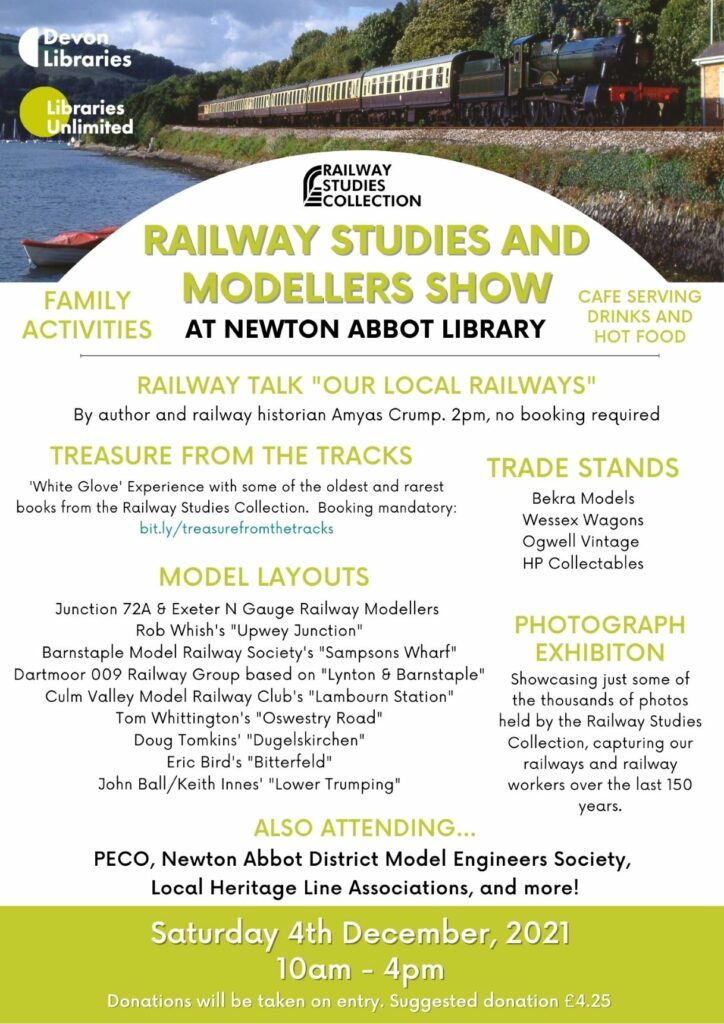 Put the date of Saturday 4th December 2021 in your diary if you are within travelling distance of Newton Abbot, and come along and explore the resources of the Railway Studies Collection.
DEPG NEWS – the next Board meeting will take place on 27th November 2021 at Williton.
DEPG WEBSITE – we have added three new products to our webstore, all of which have a seasonal bias, so click the photos or the links below to find out more !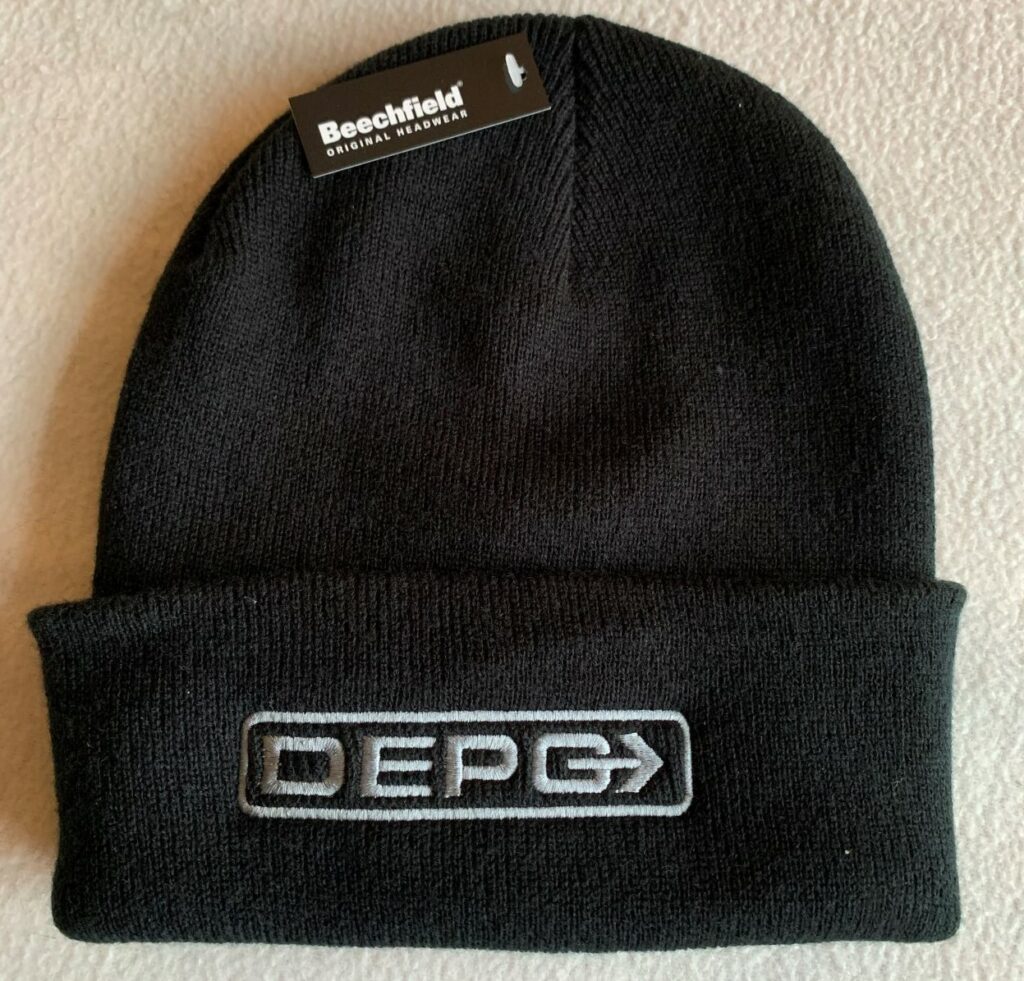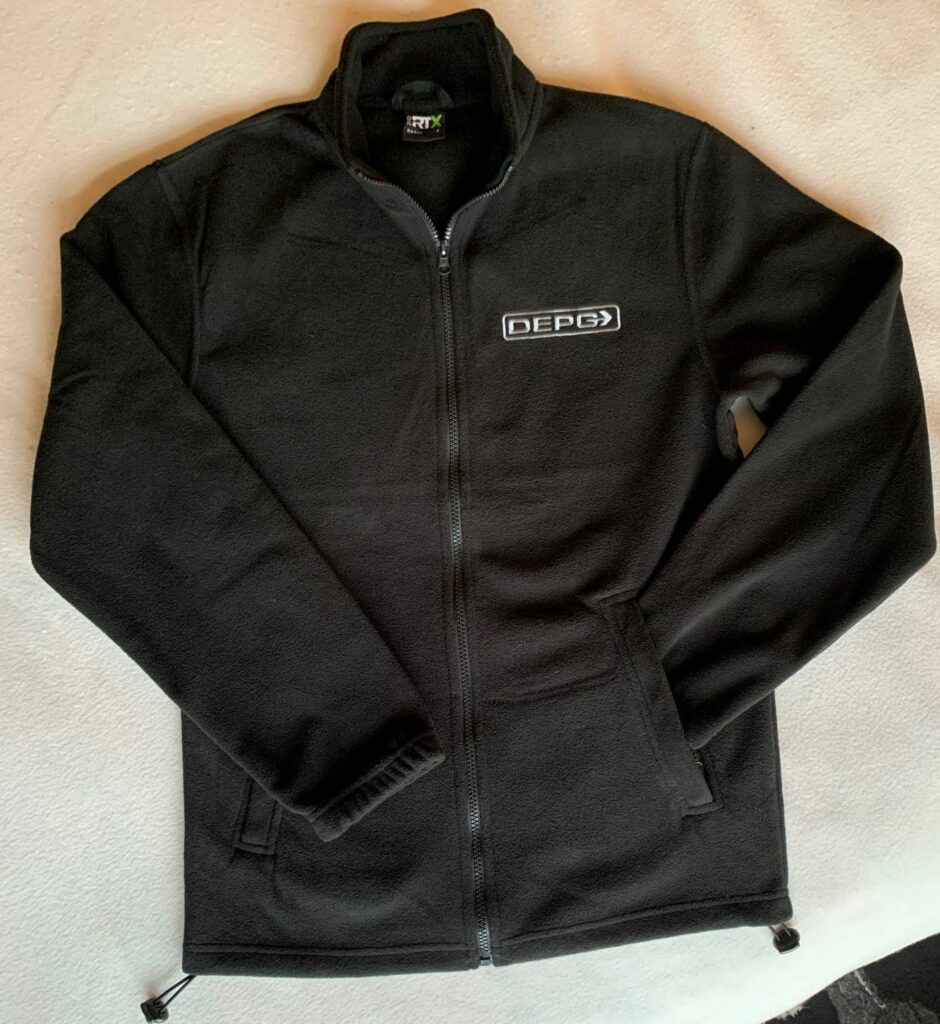 DEPG Christmas Card, A5 size, £1.50 each or get a pack of 5 for the price of 4. All proceeds to the D1010 Restoration Fund.
OTHER NEWS – after our previous reports of progress being made at Okehampton, we are very pleased to see that the line has indeed re-opened and has got off to a great start, so let's hope that patronage continues to grow and the line becomes a great success !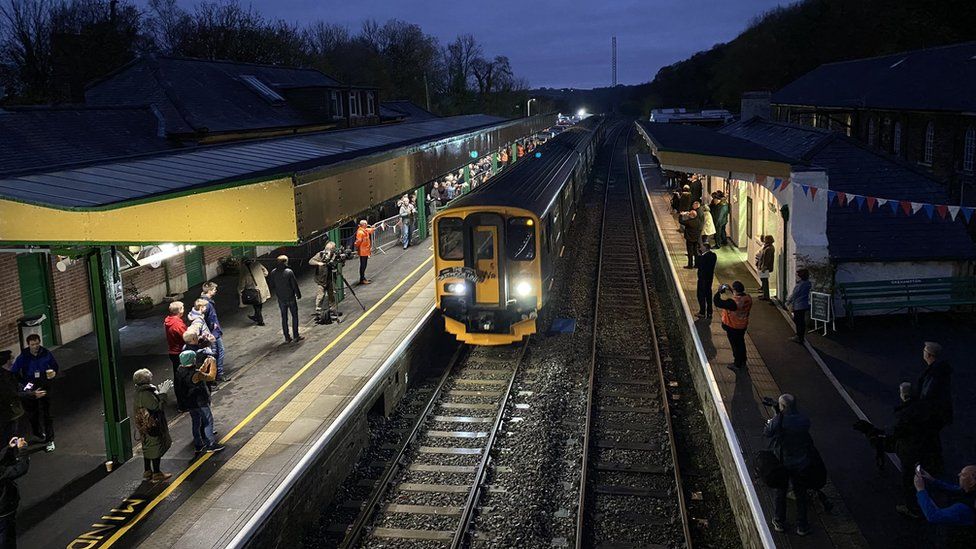 GWR Class 150 'Sprinter' diesel-hydraulic multiple unit number arrives at the newly-reopened Okehampton station with the 0632 from Exeter St. Davids on Saturday 20th November 2021. Photo by Network Rail
WSR NEWS: The 'WINTERLIGHTS' services have got off to a great start, with BR(WR) 4-6-0 7828 'ODNEY MANOR leading the train and Class 33 'Crompton' D6566 (33 048) at the rear on the climb from Bishops Lydeard to Crowcombe Heathfield, where the train reverses. All of the railway charities are working together with the WSR to support these services and ensure they are a success, which is exactly how it should be !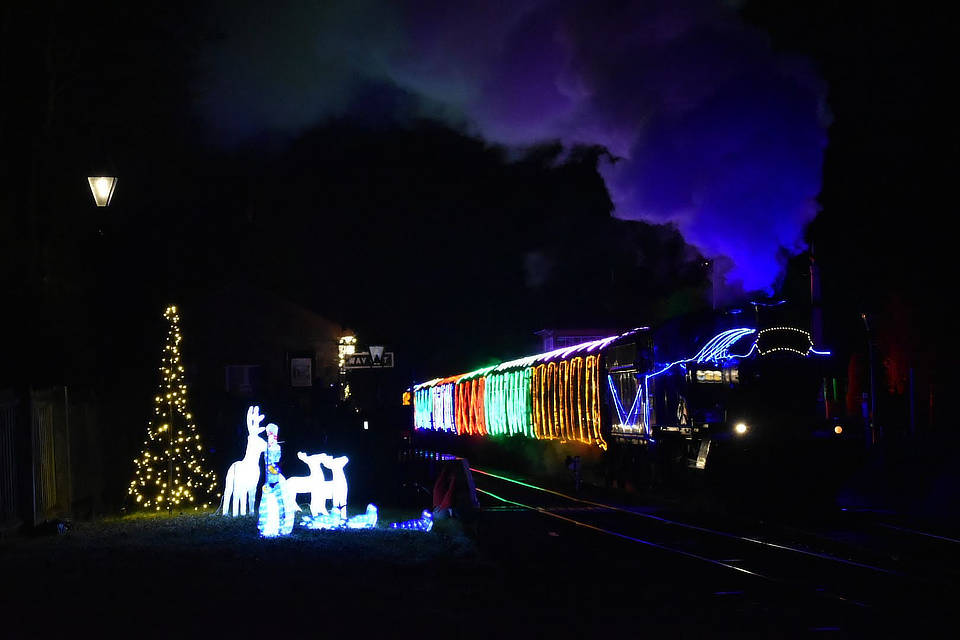 Go to previous Weekly Roundup post
---