Our carefully restored Class 35 Beyer-Peacock 'Hymek' D7018 originally entered service at the Bristol Bath Road depot of British Railways on 18th January 1962, so today marks her official 60th birthday !
Click the below image to go to a superb piece of video by DEPG member Mark Ireland, taken on Saturday 21st August 2021 at Stogumber Station (renowned for their excellent cream teas, served in the garden alongside the line) on the West Somerset Railway.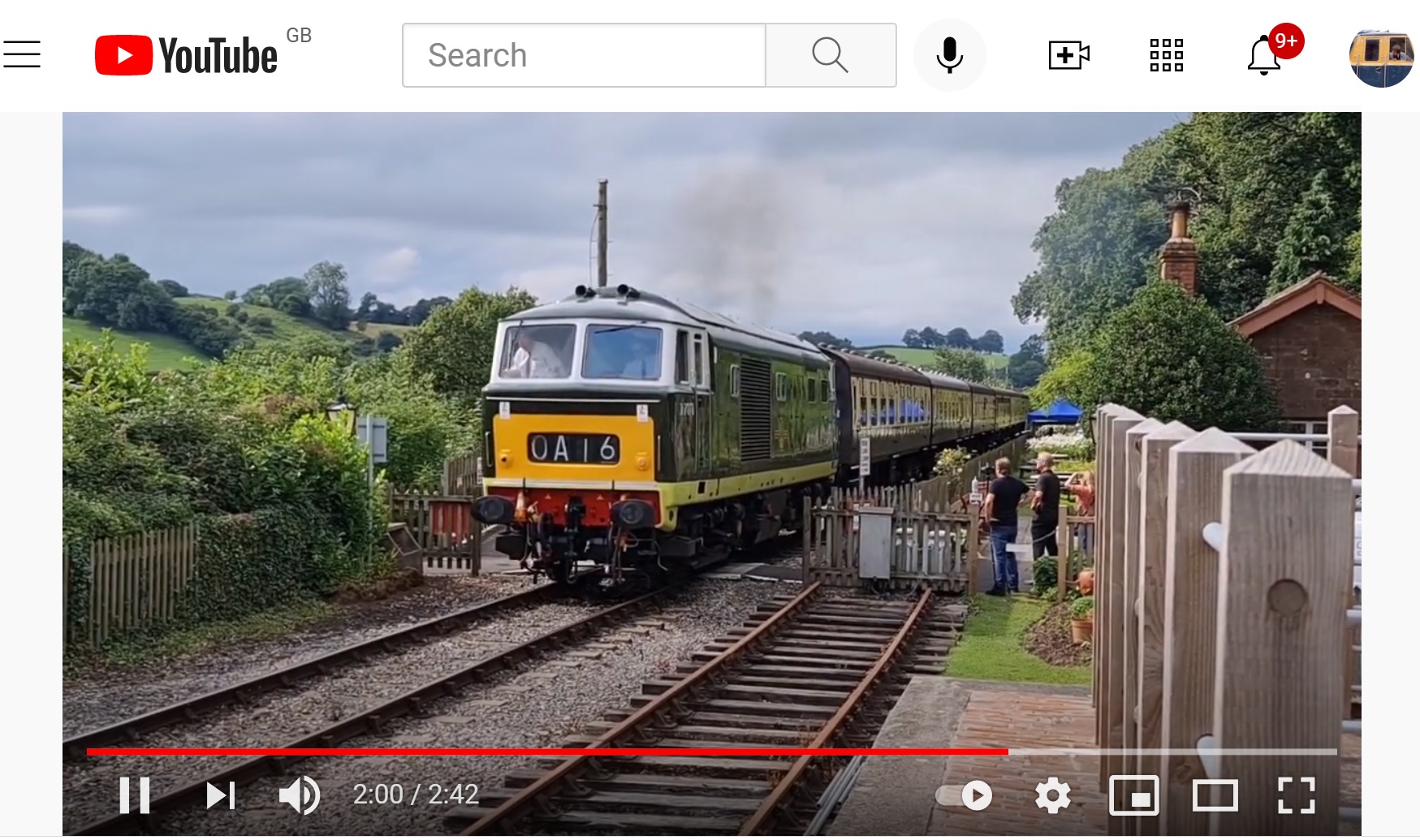 Class 35 'Hymek' D7018 departs from Stogumber Station on the West Somerset Railway while working a public timetabled service on Saturday 21st August 2021. Image from a video by Mark Ireland © CC BY-NC 3.0
Learn more about D7018 and her 24-year-long restoration in our 64-page A4 booklet 'HYMEK D7018' available from our online store or by calling at our depot in Williton on a Saturday.
VERY IMPORTANT DATES FOR YOUR DIARY – the WSR's 2022 Diesel Gala will take place from Thursday 9th through Saturday 11th June 2022, so keep these dates free and make a plan to attend ! Click this link to the WSR website to view the dates for other WSR events that are planned for 2022.
---