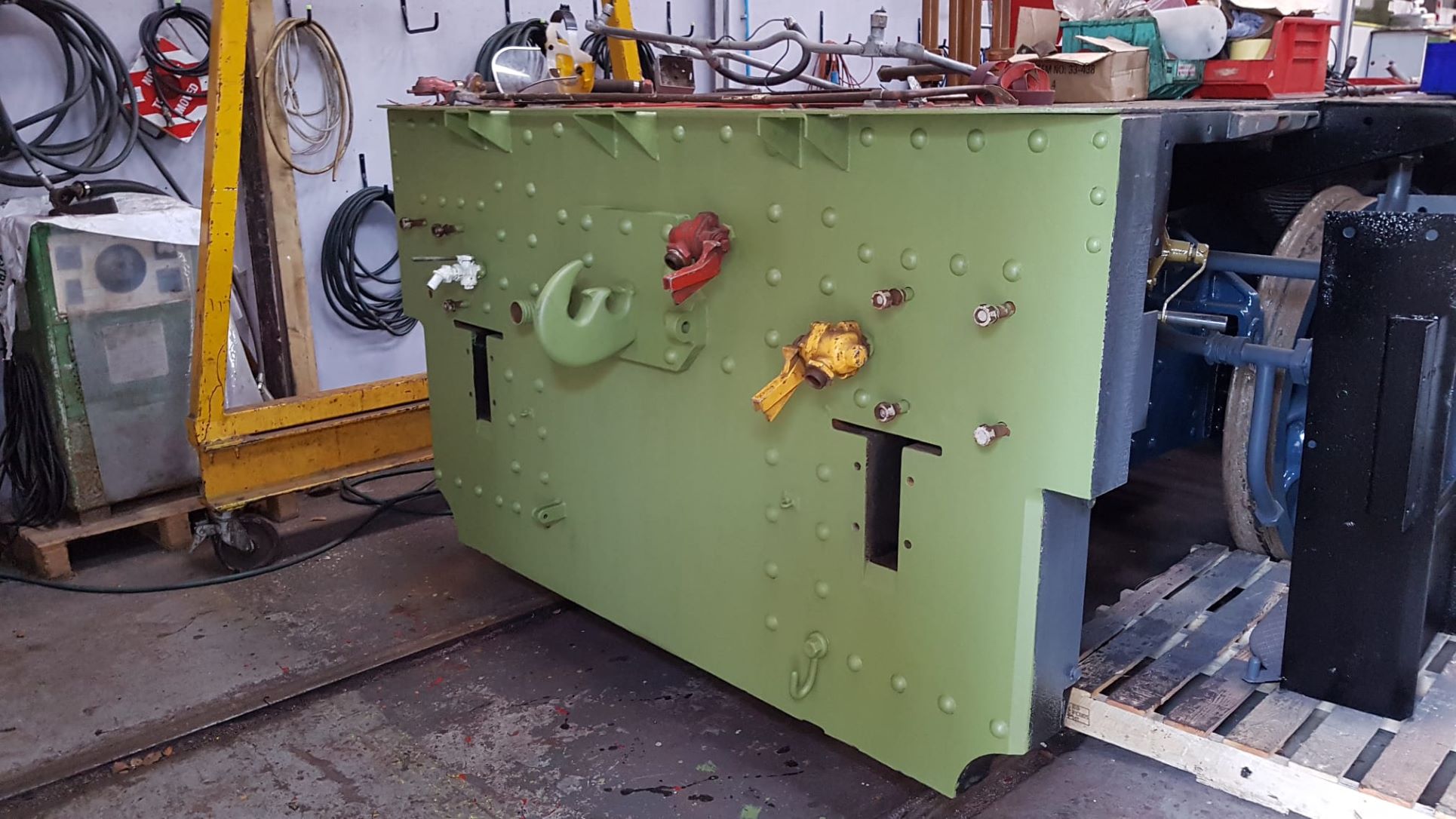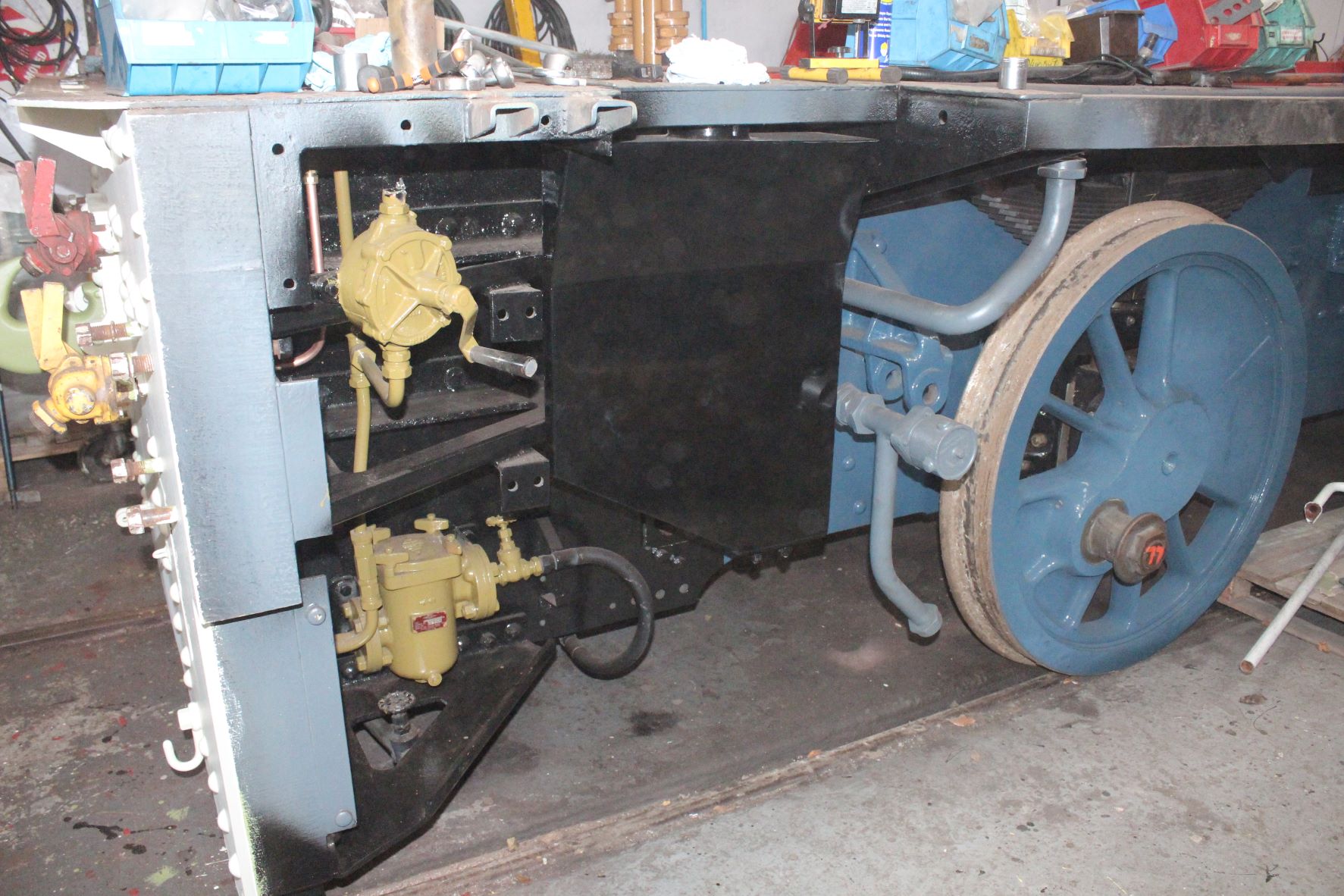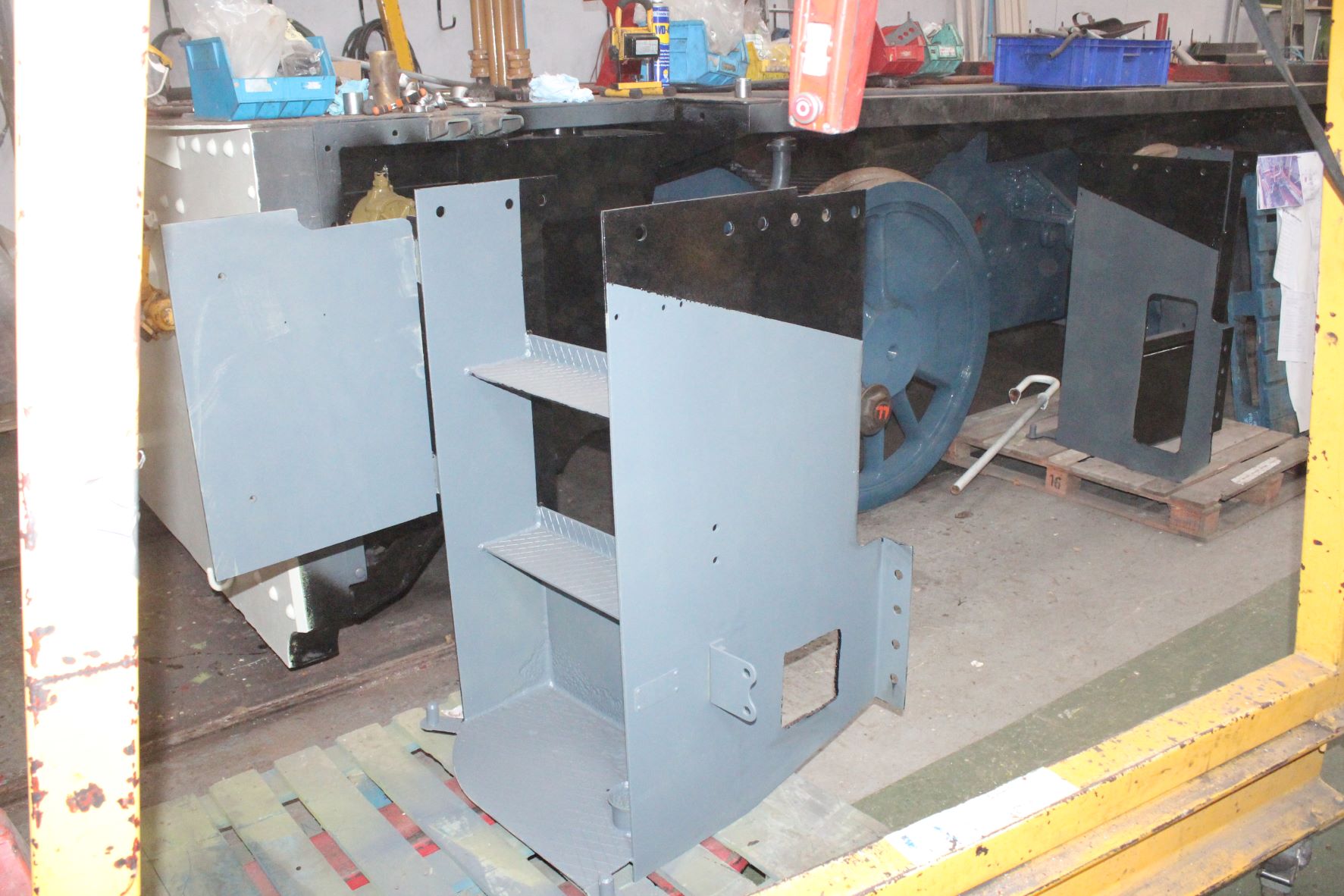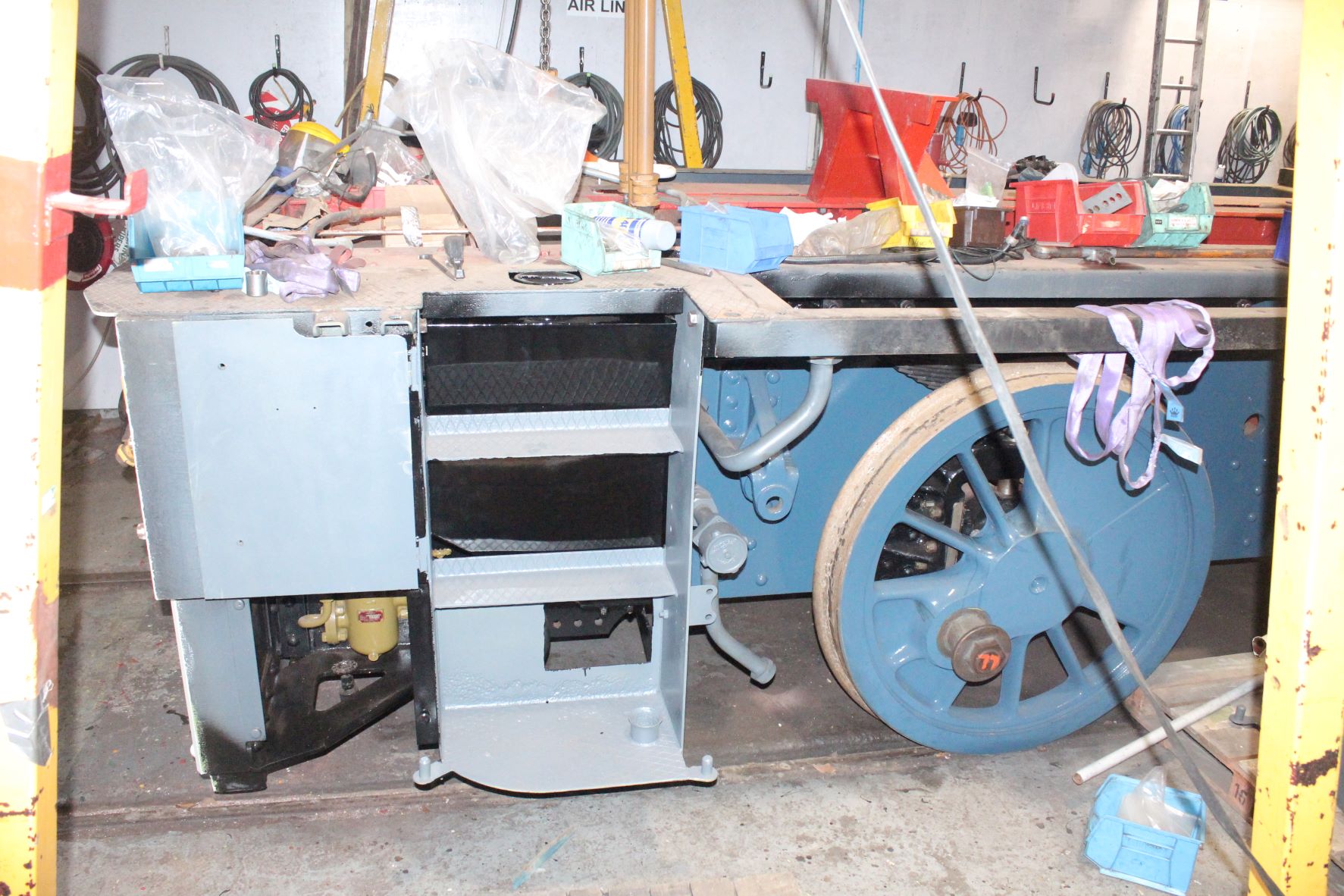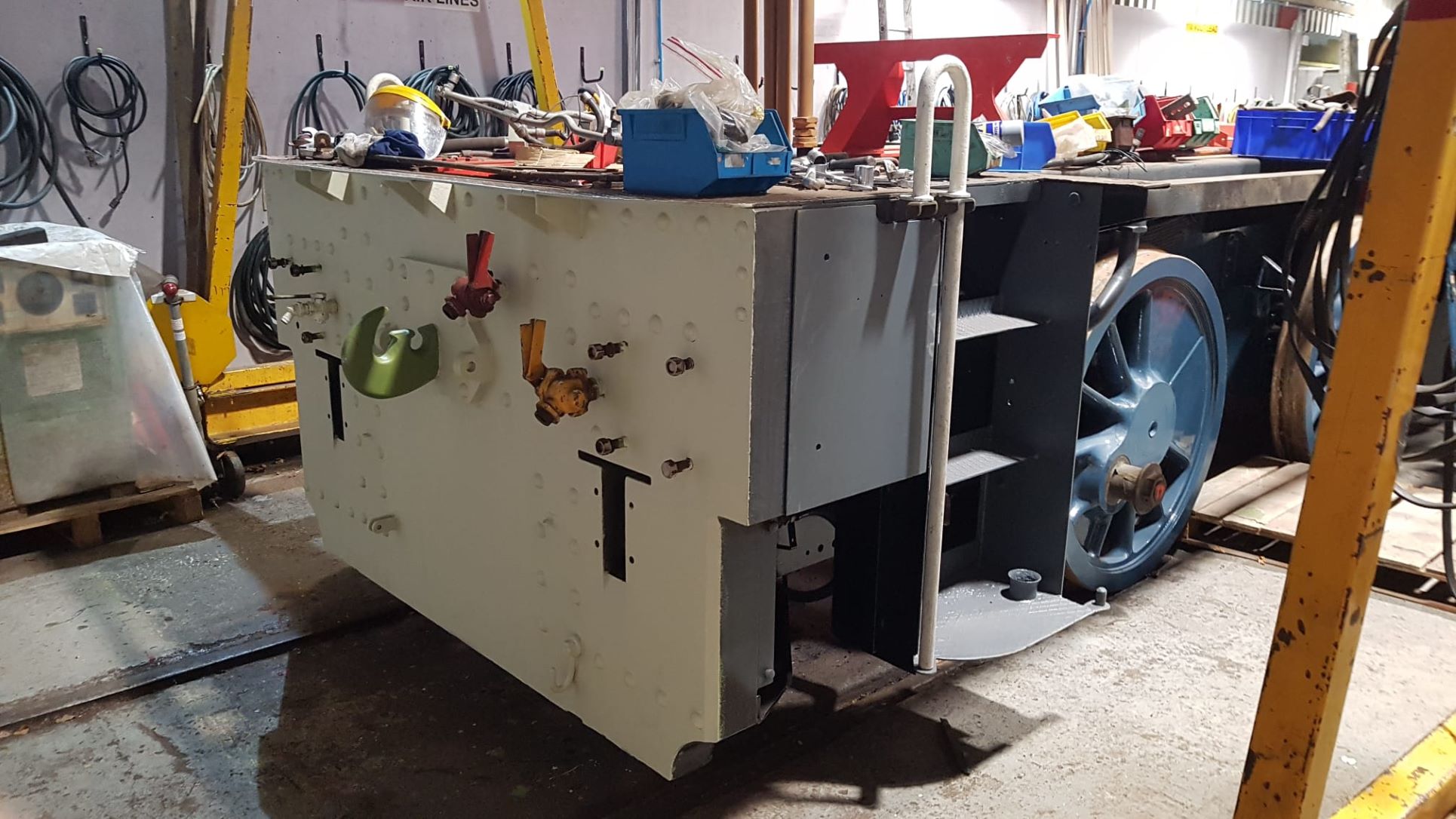 Class 14 'Teddy Bear' D9526 – this loco is currently based at the Kent & East Sussex Railway and will remain at the K&ESR until May 2022, by which time her older sister D9504 should have completed her heavy overhaul and be returned to traffic. We look forward to seeing D9526 back at Williton in time for the WSR's 2022 Diesel Gala that takes place from Thursday 9th through Saturday 11th June 2022.
Andrew Barclay 0-4-0DH 578 – this loco is currently in the Swindon Shed at Williton receiving attention from the WSR Restorations team who are performing a partial repaint that will then allow the loco to be stabled in the yard for the rest of the winter.
If you can help by donating your time, then please JOIN US and come along to the depot for an introduction to what we do and how we do it. We currently have people on site from Saturday through to Tuesday and we can open on other days if we can be sure of getting at least two volunteers on site at all times, so there is plenty of scope. We have tasks of all types to suit most capabilities, both skilled and unskilled.
Many thanks to all of our volunteers who give up so much of their time to work on the cleaning, painting, maintaining, restoring, managing and fund raising for our fleet of heritage locomotives !
BOOK REVIEW – we will skip this feature this week, but we will be back soon with another book review by long-term DEPG member and regular contributor, Neale Long.
ON SHED – we feature another photo from the extensive collection of Devon-based photographer Barry Gay, this time with our very own D1010 'WESTERN CAMPAIGNER' making a full power restart from Newton Abbot station with the 1B91 0730 Bristol Temple Meads to Plymouth on Sunday 26th May 1974. The station looks sad, just a shadow of its former self, after being stripped of platform furniture some years previously. The clouds of black sooty 'clag' emanating from the loco are caused by 'turbo lag' which in turn is caused by the rapid increase in engine speed before the turbochargers have had a chance to catch up, thereby making the fuel-air mixture too rich, with dirty exhausts as a result. The exhaust will soon clean up as the engines stabilise. The German designers of the engines and transmissions were horrified by the harsh driving style demonstrated by some of the BR crews. Today's engines are electronically controlled so that fuel flow is increased in unison with the increasing flow of air, regardless of the style of the driver.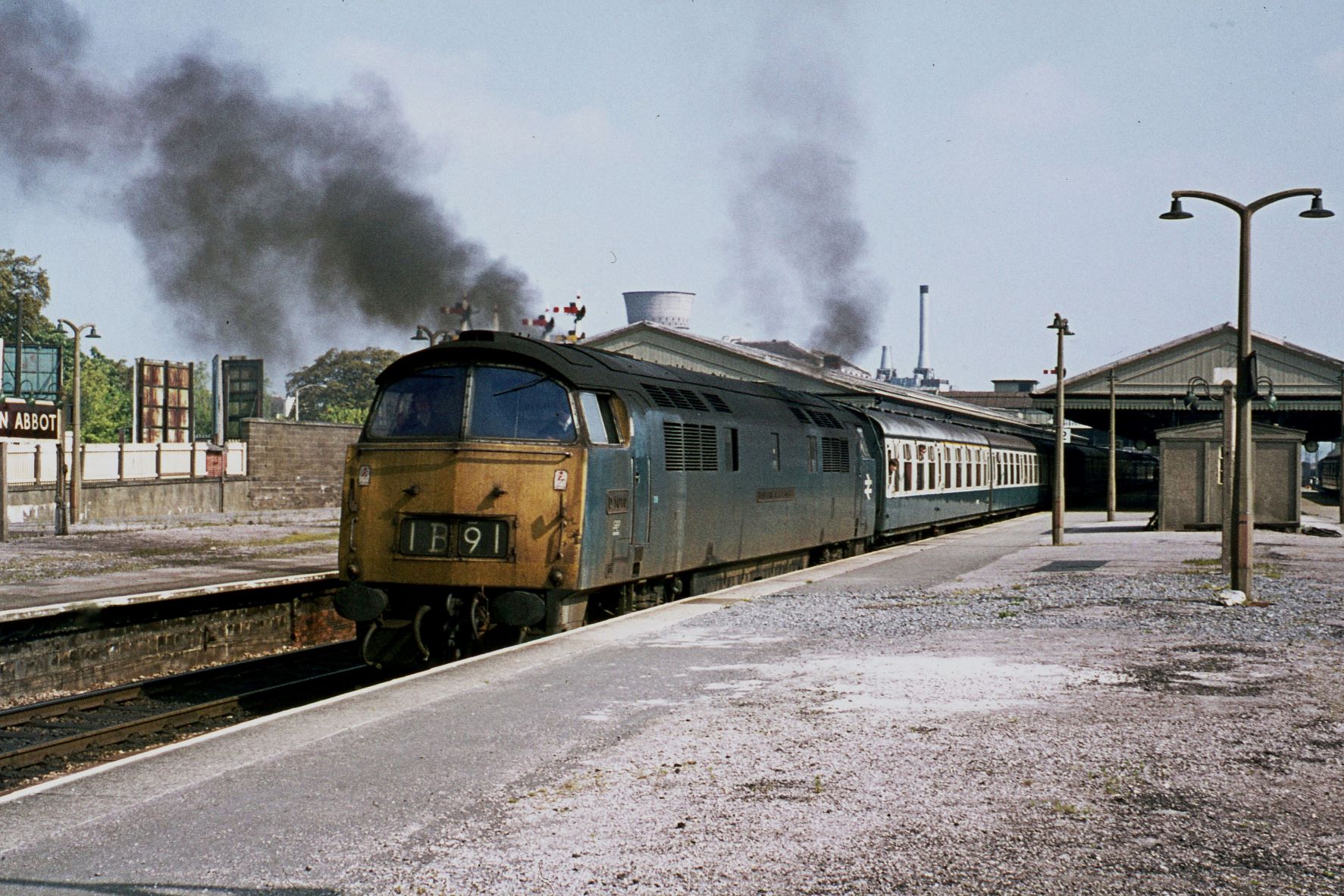 Class 52 D1010 'WESTERN CAMPAIGNER powers out of Newton Abbot station with the 1B91 0730 Bristol Temple Meads to Plymouth service on Sunday 26th May 1974. The loco returned later in the day on the 1A49 1205 Penzance to Paddington service, which it worked from Plymouth to Paddington. Photo by Barry Gay © CC BY-NC 3.0
Many thanks to Barry for sharing his photos with us all !
DEPG NEWS – some essential infrastructure improvements have been in progress at Williton, including the upgrading of the handwashing facilities in the loco shed, thanks to Graham and Jon, and the installation of a safety tag system, thanks to Martin and Paul T. Some pictures of their efforts are included below: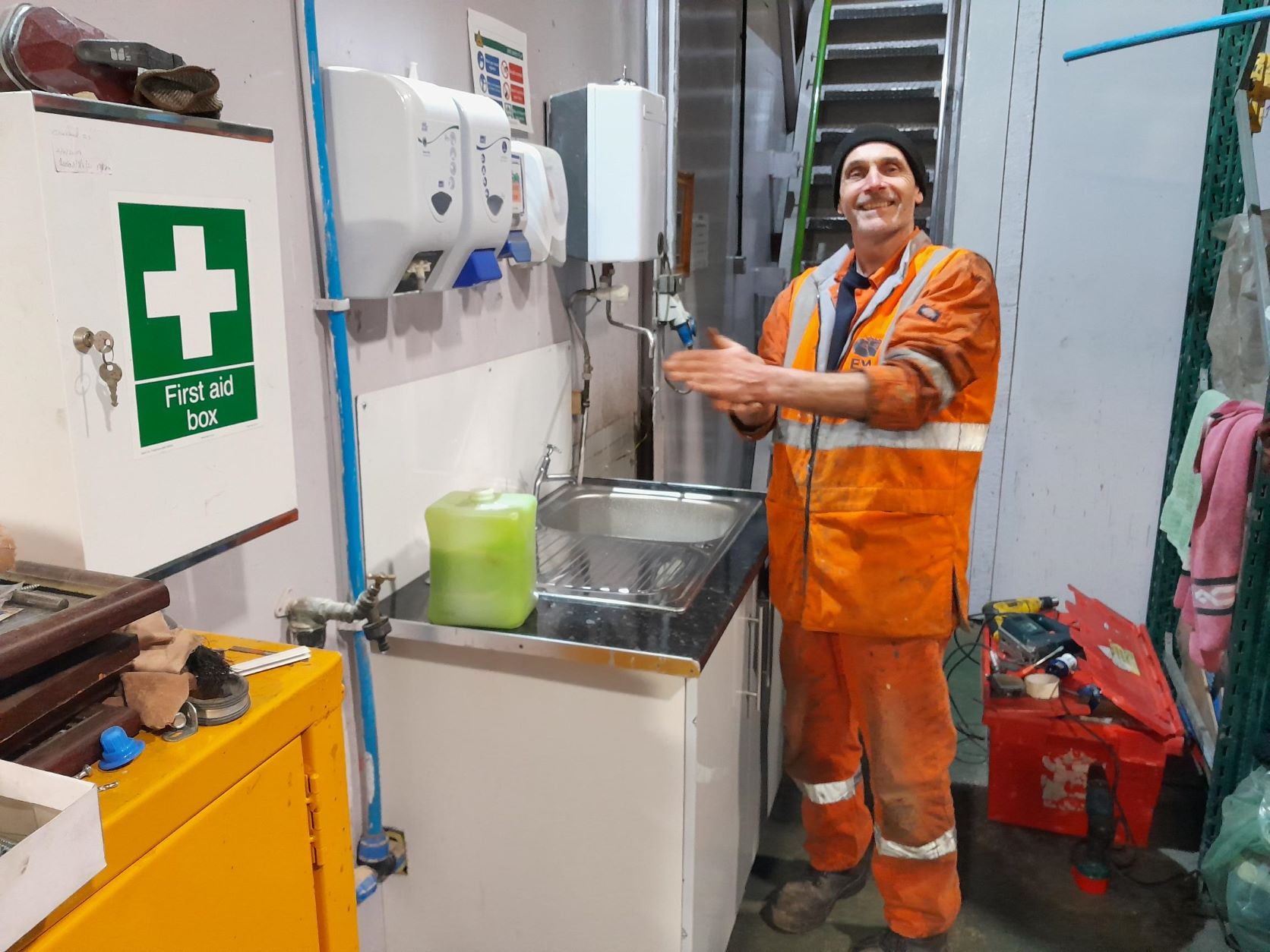 The upgraded handwashing facilities at Williton were put to the test by Colin G on Saturday 29th January 2022, and he appears to be happy with the results ! Many thanks to Graham and Jon for their hard work over several weekends to implement this enhanced facility. Photo by Jon Tooke © CC BY-NC 3.0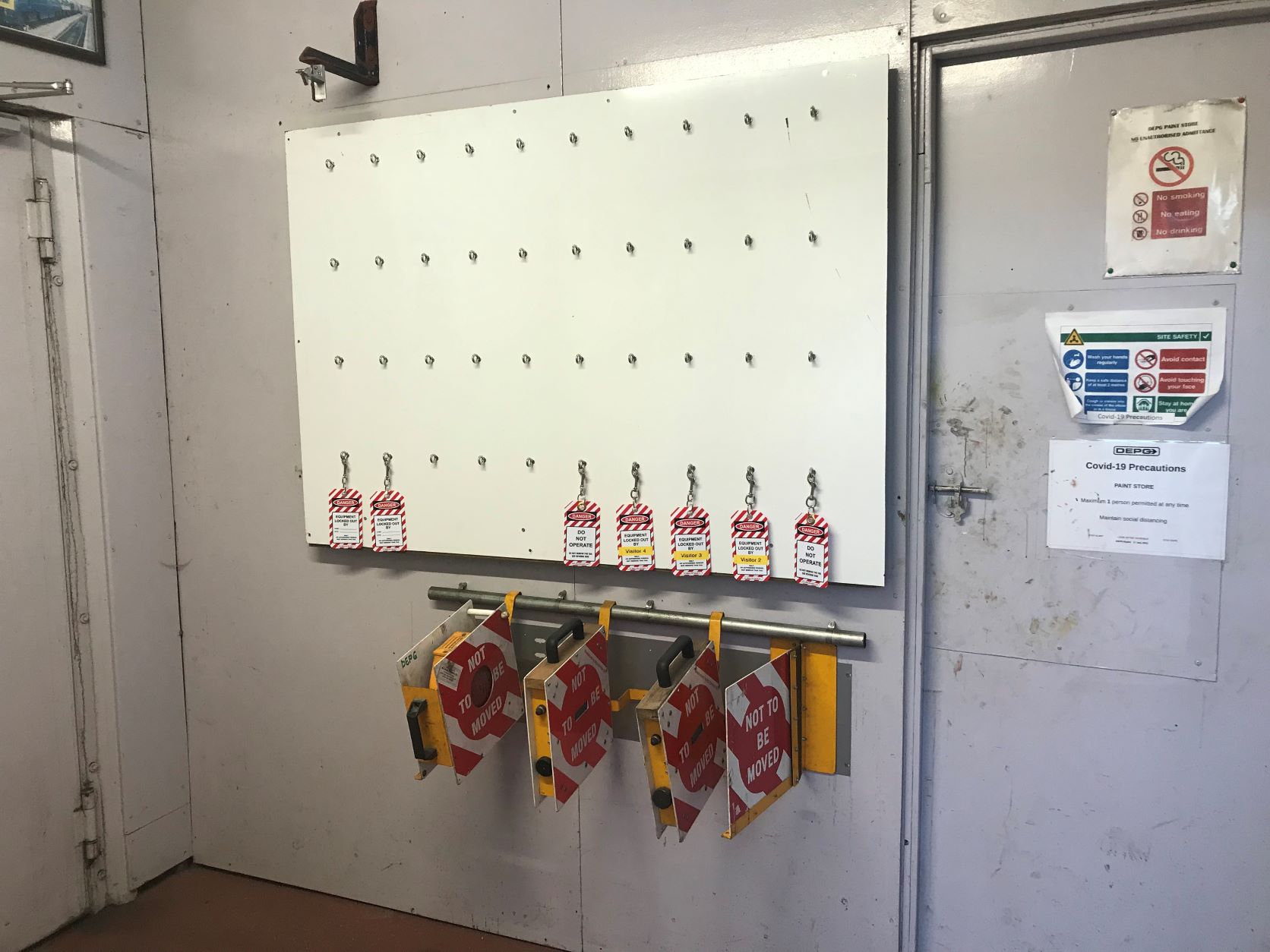 The implementation of a safety tag system to complement the 'NOT TO BE MOVED' boards was progressed by Paul and Martin at Williton over the weekend of 29th January 2022 with the creation and installation of a control board for the individual tags that will be assigned to each volunteer. This safety system will warn others when work is taking place on or inside a locomotive. Photo by Graham Perry © CC BY-NC 3.0
DEPG WEBSITE – we have some stock remaining of our seasonably warm wearables, so click the the links below to find out more !
We can also provide these garments to order in different colours, so if you want a hat or a fleece but don't want it in black, please reply to this email or use our CONTACT FORM to let us know. Thanks !
WSR NEWS: The timetable for 2022 has now been released and we are very pleased to see that diesel haulage is a regular feature. The detail of which services will be worked by which locomotives is still being worked out, and depends largely on the availability of qualified crew members, but we will provide details as soon as we can.
The WSR have published the dates for the 2022 special events, as follows, so please make a note and ADD THESE DATES TO YOUR DEPG CALENDARS: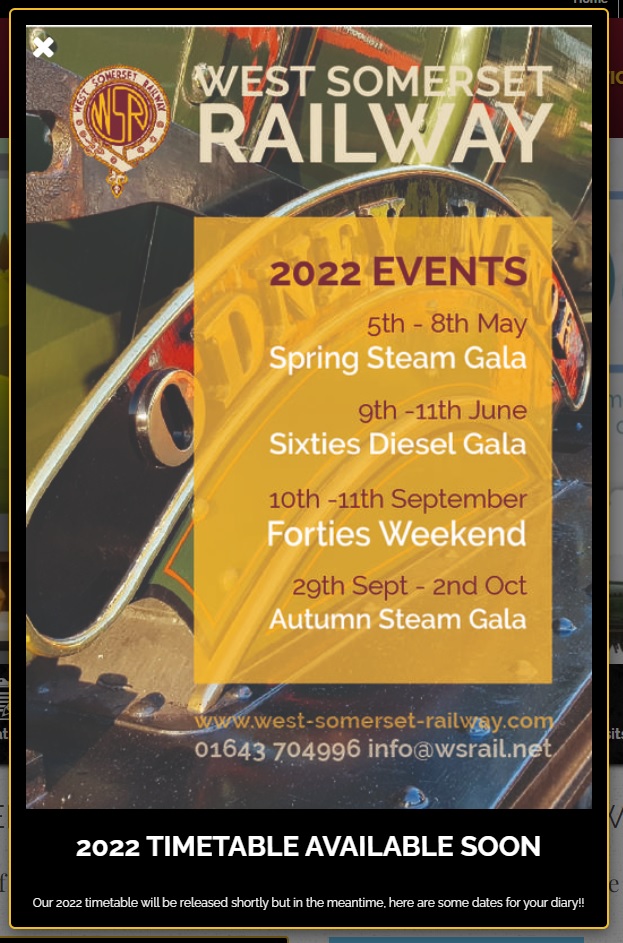 Go to previous Weekly Roundup post