Last weekend, we celebrated 45 years since the close of the 'diesel-hydraulic' era on British Railways, and we also celebrated the fact that a number of these locomotives have survived in preservation including several in the hands of the DEPG. Here's the list: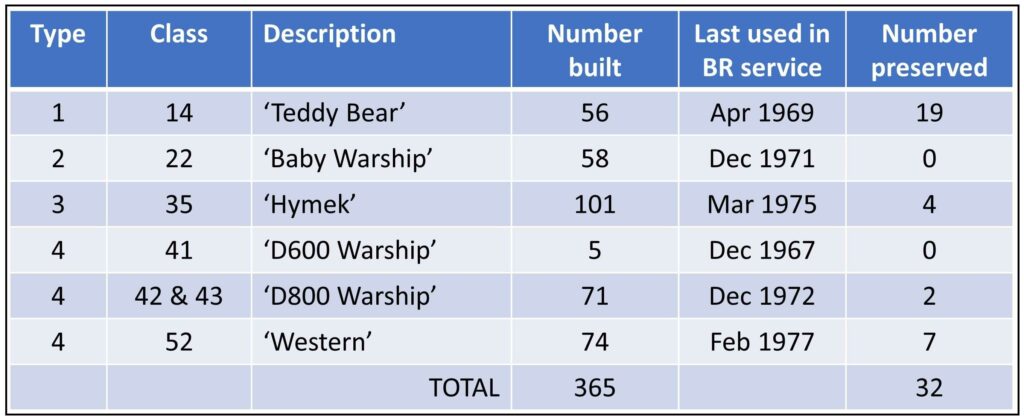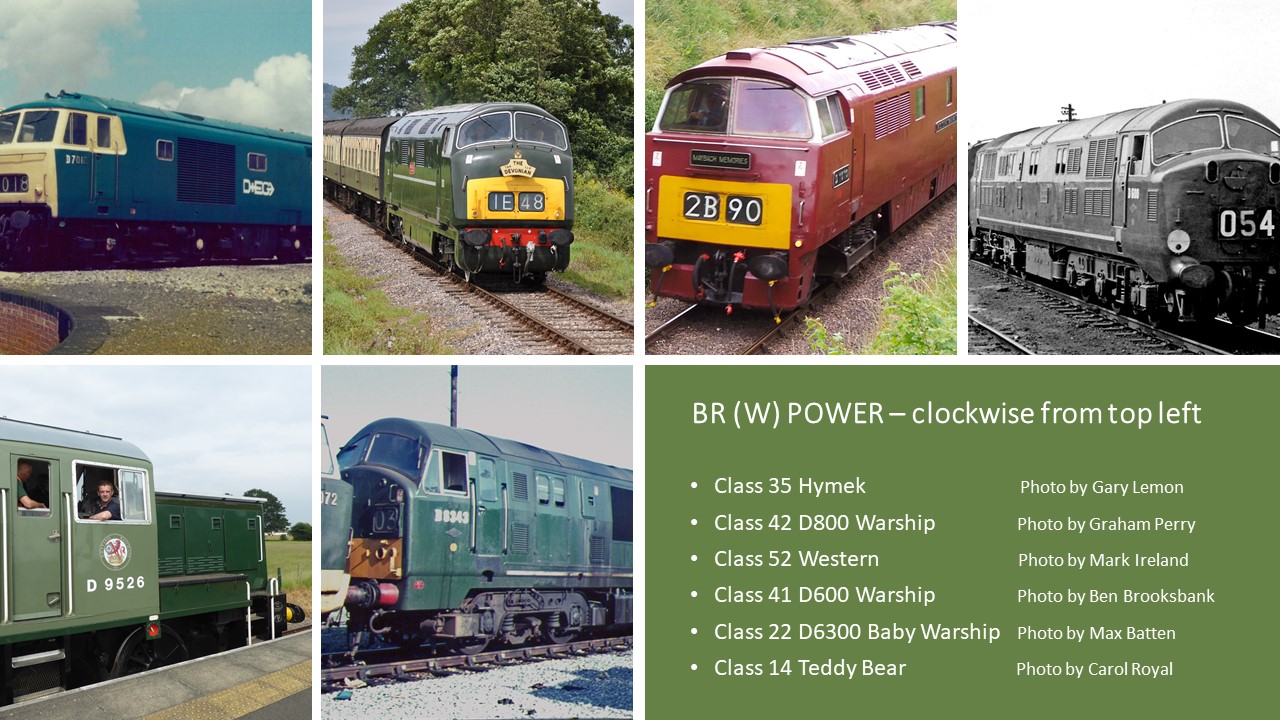 The DEPG are fortunate to be able to include five of the survivors in our fleet, namely Class 14 'Teddy Bears' D9518 and D9526, Class 35 'Hymeks' D7017 and D7018 and Class 52 'Western' D1010 'WESTERN CAMPAIGNER' all of whom were among the very last of their class members to remain in service on BR. Together with the other owning groups around the country, it is remarkable that we have 32 survivors from types of locomotive that were eliminated as 'non-standard' on BR more than 45 years ago.
Last week's photos of the 'WESTERN TRIBUTE' railtour resulted in a flurry of reminiscences and photos. Our very own Chairman, Martin Howard, recalled that he rode that railtour and his travel companion that day had won the raffle for the headboard – which the two of them had to struggle to take home after midnight on a Saturday night, probaby looking rather suspicious !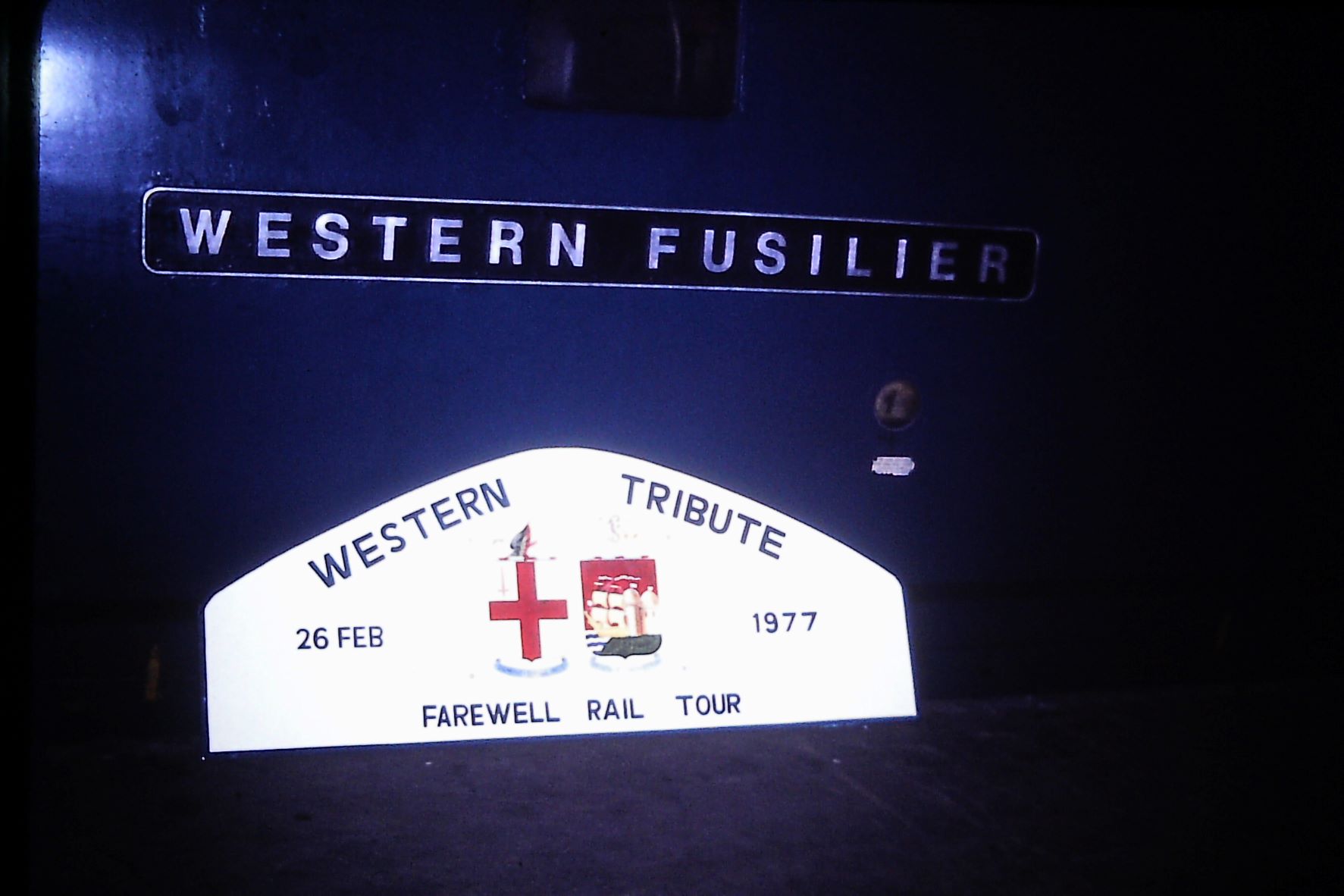 The special headboard was pictured alongside D1023 'WESTERN FUSILIER' at Paddington station on completion of the 'WESTERN TRIBUTE' railtour on 26th February 1977. This heaboard was raffled, but can anyone remember what was the cause ? Photo by Colin Tarry © CC BY-NC 3.0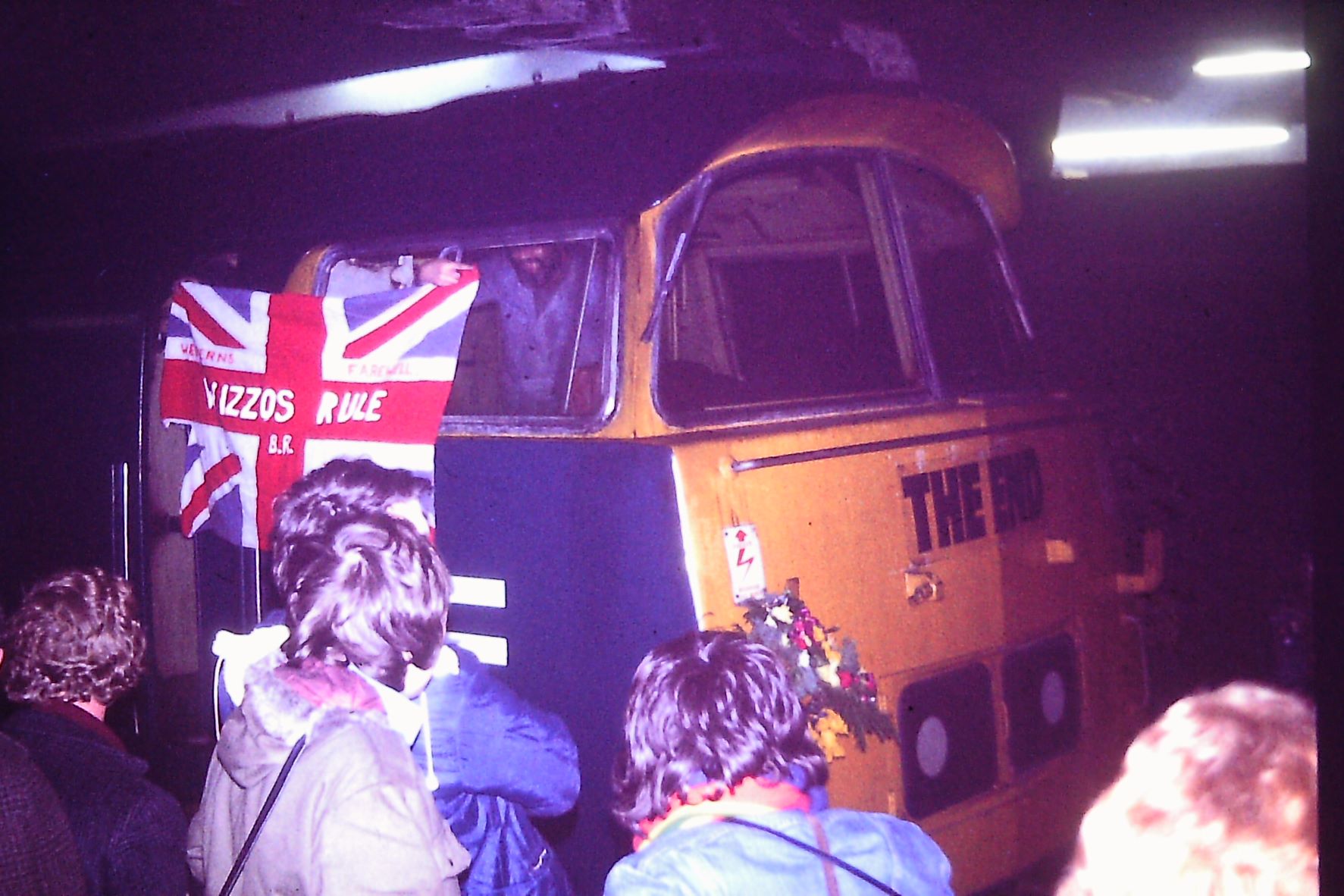 Anoraks abound in this view of D1023 'WESTERN FUSILIER' displaying a 'Wizzo' supporter's flag at Paddington station on completion of the 'WESTERN TRIBUTE' railtour on 26th February 1977. Photo by Colin Tarry © CC BY-NC 3.0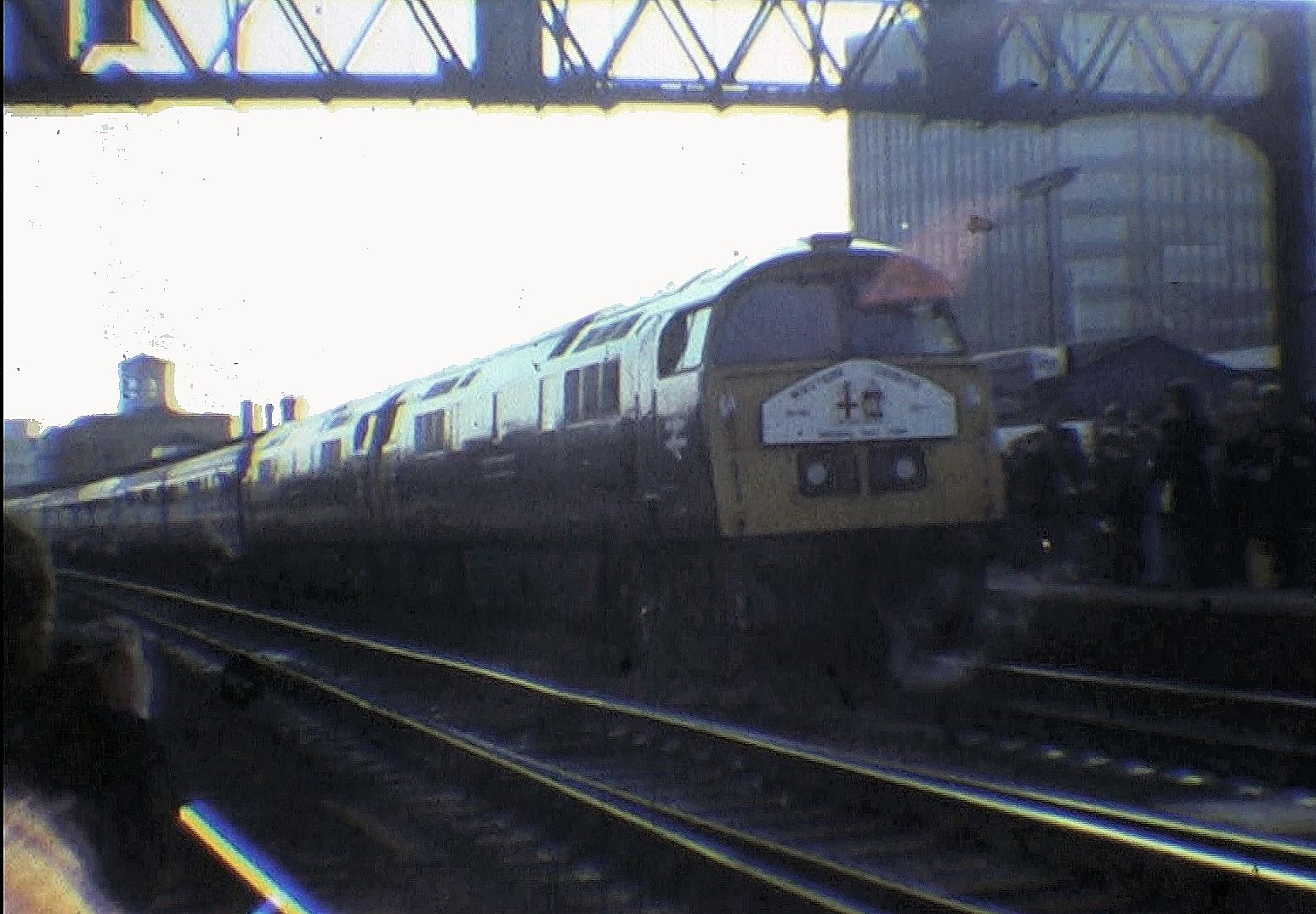 In this snapshot taken from a cine film, D1023 'WESTERN FUSILIER' leads D1013 'WESTERN RANGER' as the pair stand at Reading station on the outbound leg of the 'WESTERN TRIBUTE' railtour from Paddington to Plymouth via Swansea. Photo from a cine film by Colin Tarry © CC BY-NC 3.0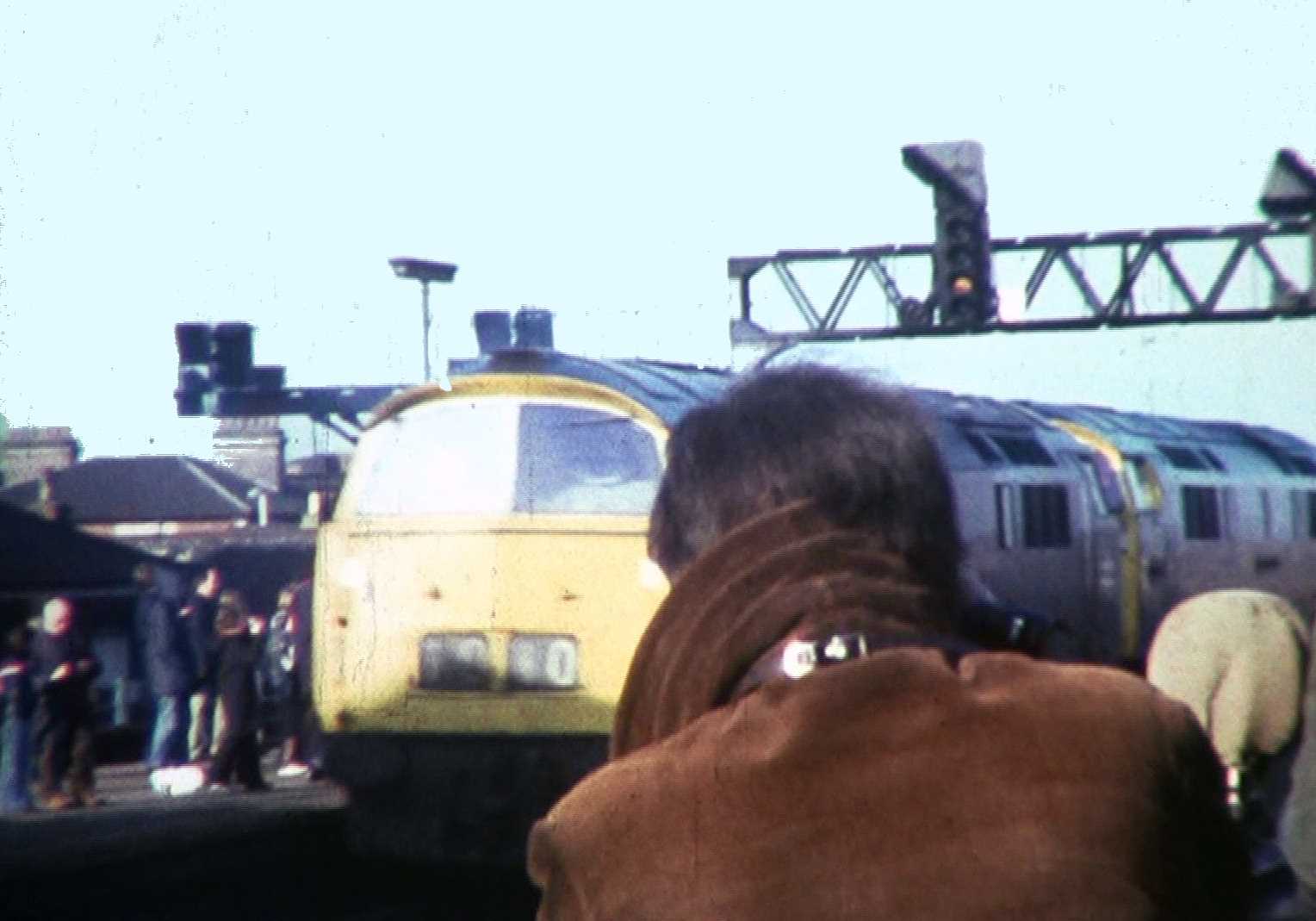 Another snapshot from the same cine film shows D1010 'WESTERN CAMPAIGNER' trailing D1048 'WESTERN LADY' as they pass through Reading station on 26th February 1977, heading for Bristol Bath Road, ready to step in if the tour locomotives were to run into any kind of technical difficulty. Everything went entirely to plan, so the backup locos followed the tour from Bristol to Plymouth where they entered Laira Depot and were shut down for the last time in BR service. Photo from a cine film by Colin Tarry © CC BY-NC 3.0
Many thanks to Colin for sharing his photographs and cine snapshots with us.
And now a correction to last week's story about D1023 and D1013 heading for Old Oak Common after departing from Paddington for the last time. This was not the case – in fact D1013 hauled D1023 right past Old Oak and on to Swindon Works because the latter had become the designated locomotive for the National Collection and needed some preparation before being dispatched to the National Railway Museum. After depositing D1023 at Swindon, D1013 continued onward to Bristol Bath Road where the fitters removed her nameplates and numberplates overnight, and she then travelled onward to Plymouth Laira depot in the morning.
On Monday 28th February 1977, D1013 shunted some Polybulk grain wagons at Laira, then towed D1010 and D1048 (by now all three being devoid of name and numberplates) to Newton Abbot for secure storage in the former loco works.
Many thanks to Neale Long for providing this correction and the additional information.
VERY IMPORTANT DATES FOR YOUR DIARY – the WSR's 2022 DIESEL GALA will take place from Thursday 9th through Saturday 11th June 2022, so keep these dates free and make a plan to attend ! Click this link to the WSR website to view the dates for other WSR events that are planned for 2022.
LOCO NEWS:
Class 52 D1010 'WESTERN CAMPAIGNER' – our CAMPAIGN for CAMPAIGNER has got off to a great start with £800 raised in the first full week since launch plus a fantastic £1010 donation from a long-term DEPG member. With this kind of support, we can maintain the pace and keep the progress going, so THANK YOU VERY MUCH to all who have donated. We have been experimenting with the engraving on the loco and developing a technique that will allow donor names to remain visible on the base metal even after future repaints, and we will include photos next week. We have also set up a campaign on JustGiving and will be developing that trusted and familiar platform to run in parallel with our own online store. Click on the images below for more details: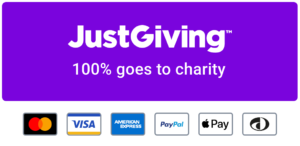 In parallel with the fundraising activity, the work continues on the locomotive, with several tricky areas of bodywork repaired. The loco had the benefit of 6 volunteers working on her last Saturday, to really push the pace along, and two volunteers worked on three other days last week to prepare new areas of work along the bodyside. Take a look at the photos below: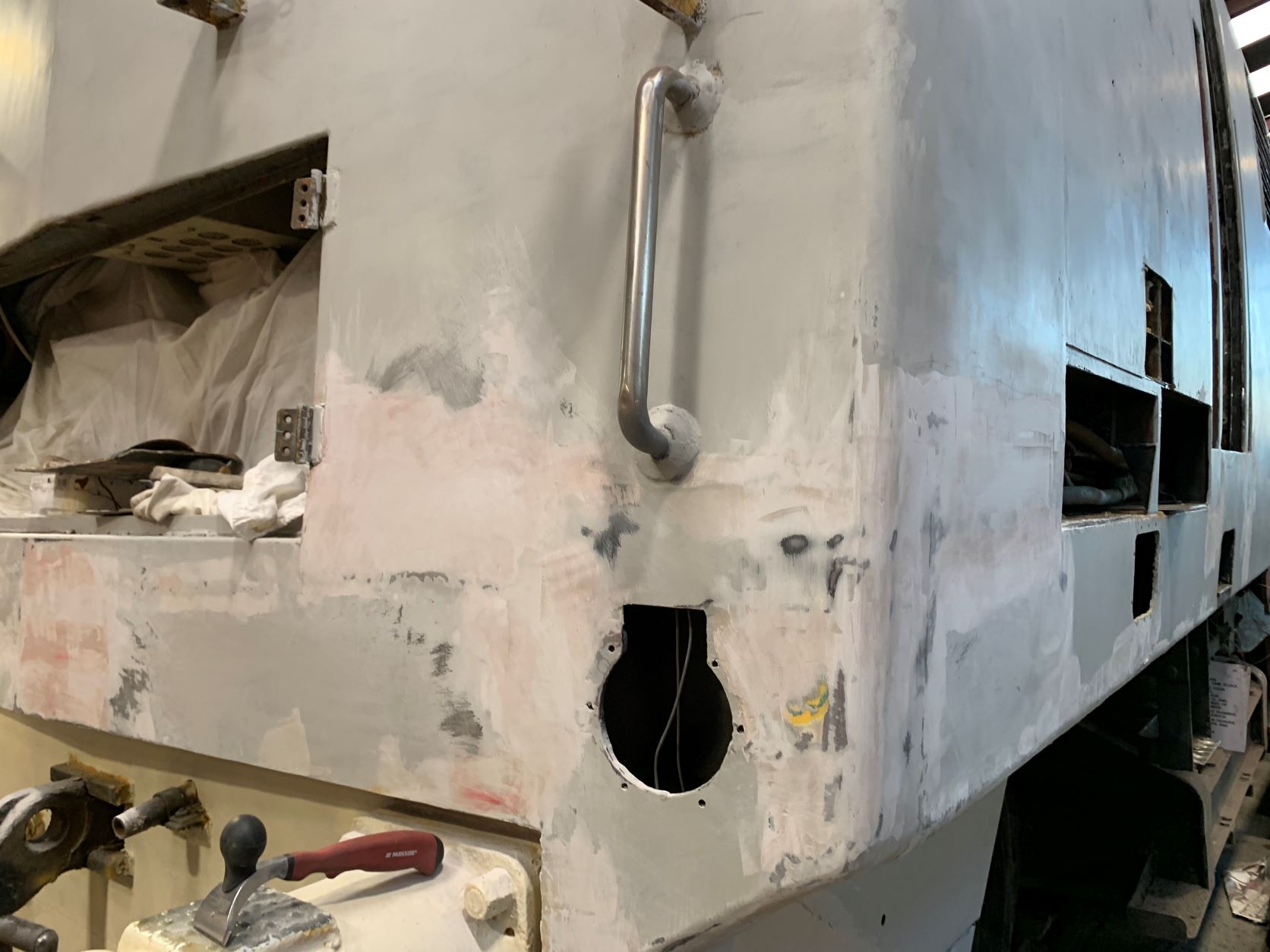 D1010 B-end corner was filled and filed by Mike to ensure that the curves are as smooth and graceful as designer Sir Misha Black had intended. Photo taken at Wiiliton on Saturday 5th March 2022 by Andy Royal © CC BY-NC 3.0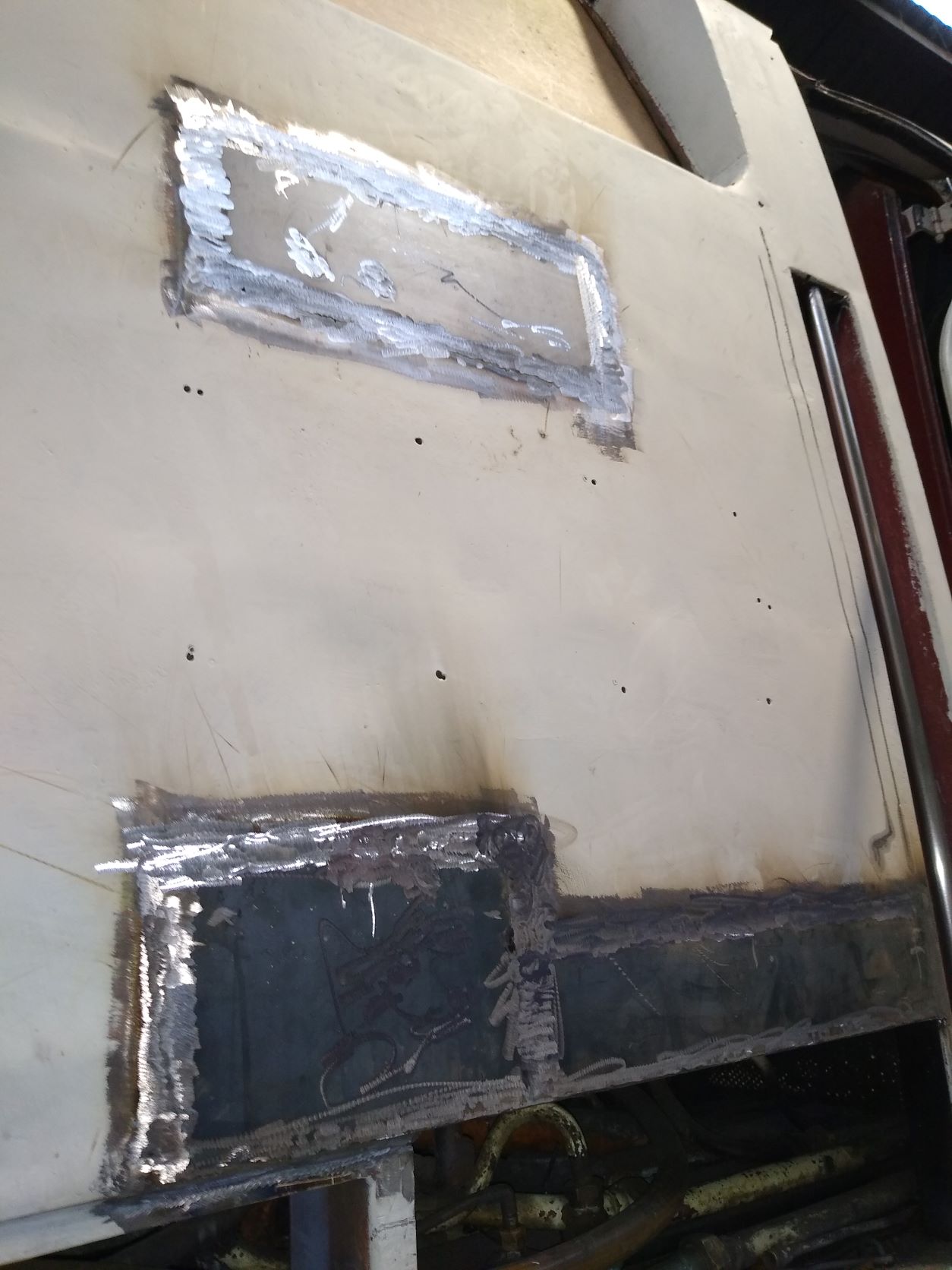 D1010 – the B-end driver's side repairs above cab floor level were complicated and required a Standard Operating Procedure (SOP) to be developed to mitigate risks. The SOP will allow other complex repairs to be conducted elsewhere on the loco bodyside. Photo taken at Wiiliton on Sunday 6th March 2022 by Colin Foxhall © CC BY-NC 3.0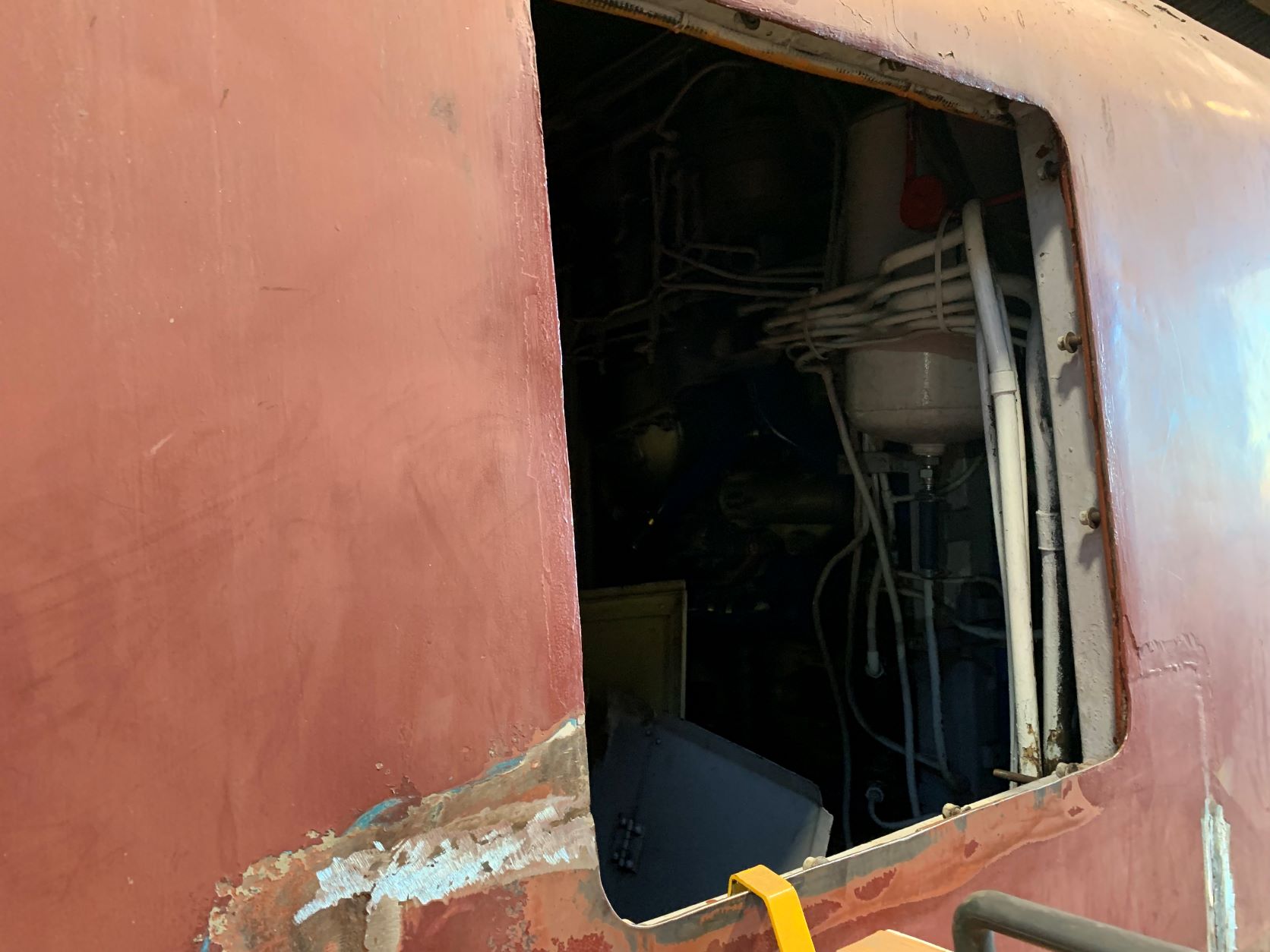 D1010 – the centre window on B-side was removed so that a previous repair could be checked and the welds blended-in. Photo taken at Wiiliton on Saturday 5th March 2022 by Andy Royal © CC BY-NC 3.0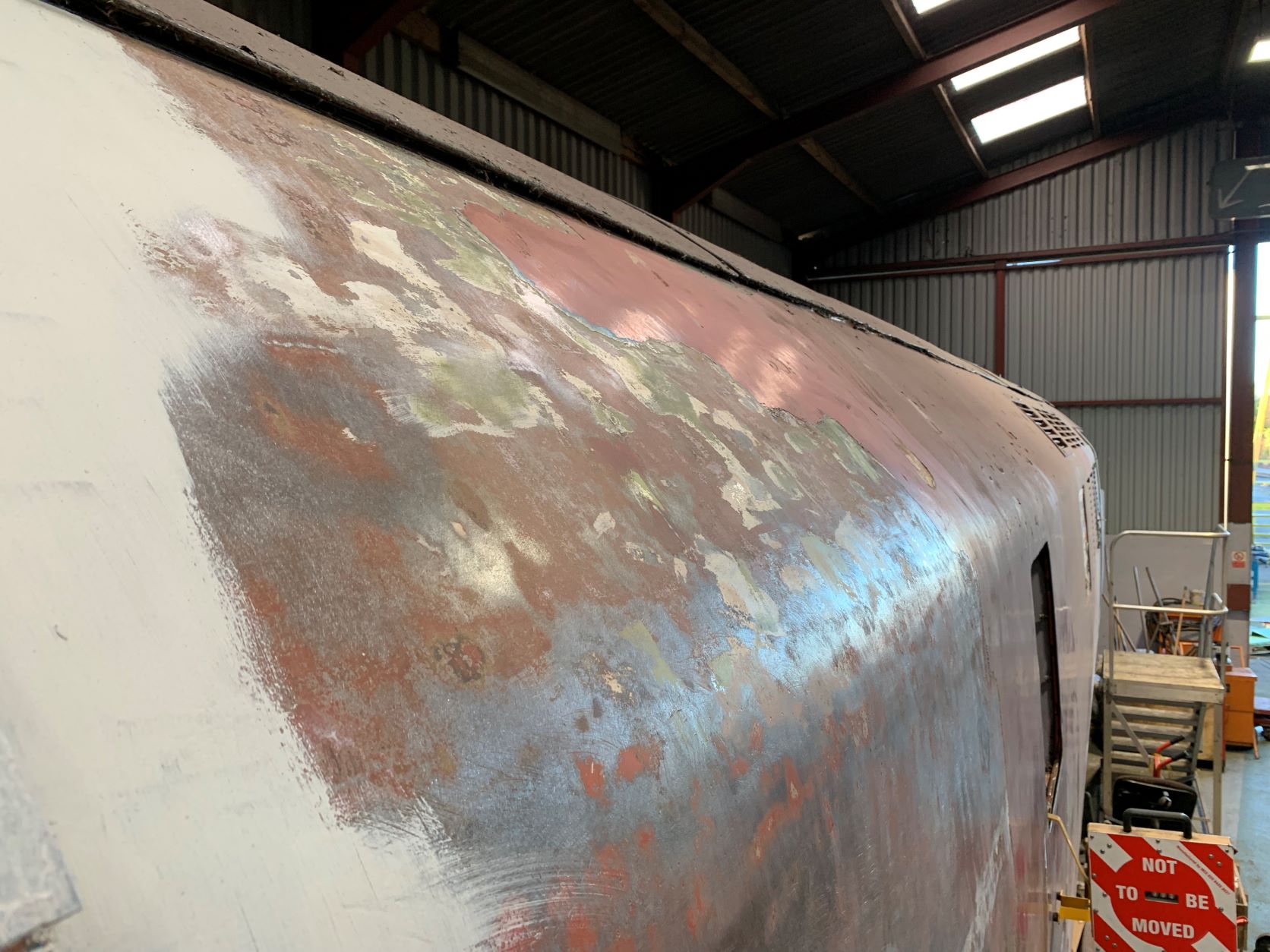 D1010 – the progress on B-side now extends to the roof of the loco, after more careful work by Chris at Williton on Saturday 5th March 2022. Photo by Andy Royal © CC BY-NC 3.0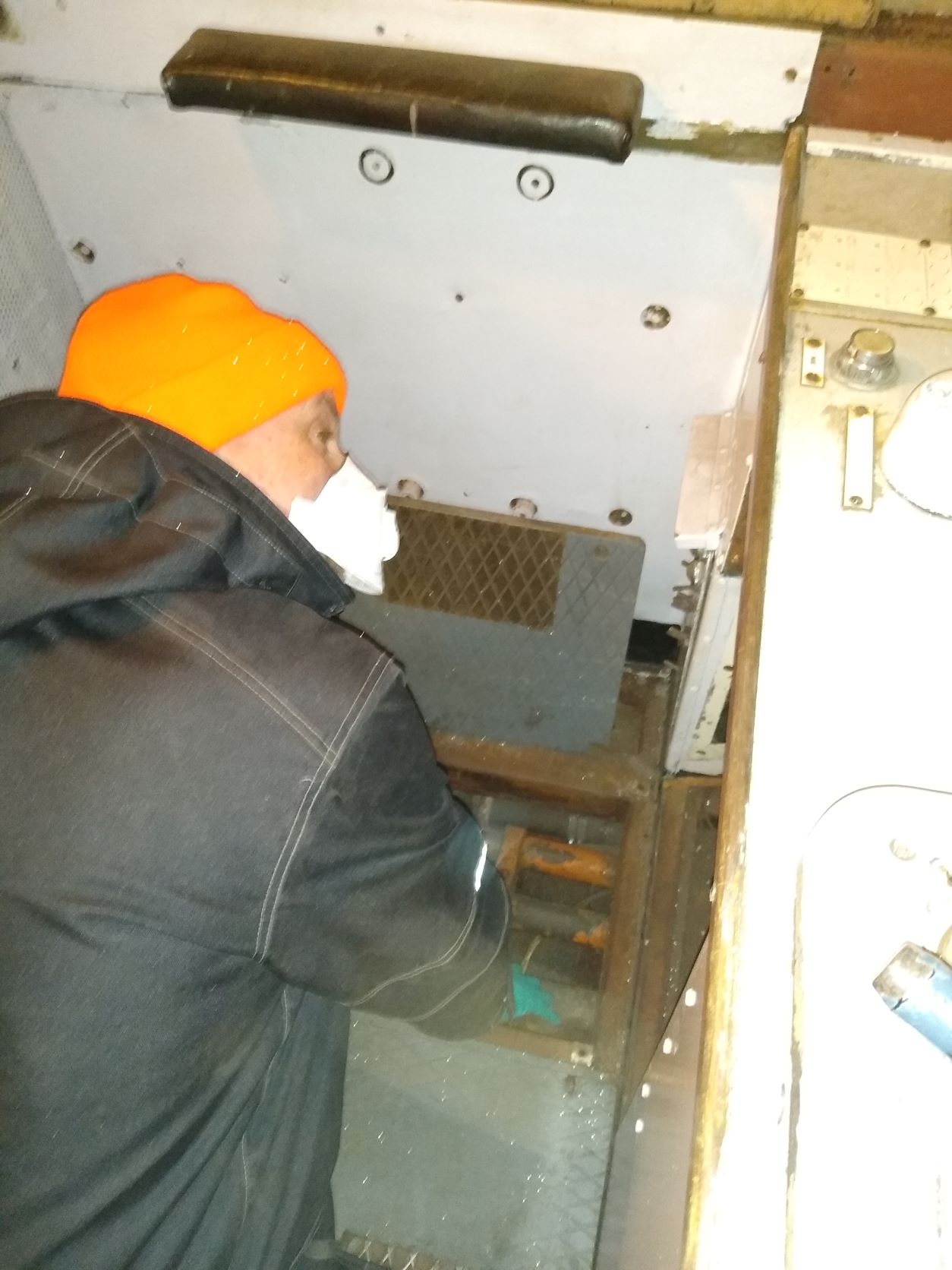 D1010 – the wiring in the B-end cab needs to be reinstated after completion of welding work, so Richard made a start by lifting the cab floor and cleaning out the debris that resulted from the bodyside repairs. The next step will be a coat of paint and then the restoration of the cable conduits and wiring. Photo taken at Wiiliton on Sunday 6th March 2022 by Colin Foxhall © CC BY-NC 3.0
To support the work that is progressing in multiple areas on D1010, we launched our CAMPAIGN for CAMPAIGNER by offering 'SPONSOR A PATCH' where you can donate in support of the bodywork repairs that are taking place on D1010 'WESTERN CAMPAIGNER' and HAVE YOUR NAME ENGRAVED ON THE SPONSORED PATCH or PART.
For the sum of £25, this scheme offers you a chance to sponsor the restoration of this much-loved locomotive, with your personal contribution being recorded and documented on a set of drawings that will be made available at our Williton depot on running days and open days. For those who prefer to remain anonymous, a unique reference number will be allocated and engraved instead.
See our CAMPAIGN for CAMPAIGNER web page for more details !

NOTE: EVERYONE WHO HAS ALREADY DONATED £25 OR MORE SINCE JULY 2021 WILL BE RECOGNISED and will be allocated an appropriate area on one of the patches or parts that have already been applied to the loco. Donations of smaller sums that accumulate to £25 are also eligible, so donate what you can when you can, and we will keep track of your total donations. Use our CONTACT FORM if you want to register your previous donations to D1010 for this campaign.
Class 33 D6566 (33 048) – this loco is currently at Williton and was given a wash and brush up by Tom on Saturday 5th March and moved to number 1 road in preparation for some running that is planned for later in the month.
Class 33 D6575 (33 057) – this loco is the WSR duty loco and is currently at Bishops Lydeard, and is ready for action.
Class 35 'Hymek' D7017 – some BIG NEWS on this loco – she has been booked in to the WSR Restorations 'Swindon Shed' for the week commencing 28th March to have her bogie springs replaced. This work will be done by Ryan and the team at WSR Restorations with assistance from DEPG volunteers. This is great news and we look forward to getting this loco ready to run as soon as possible.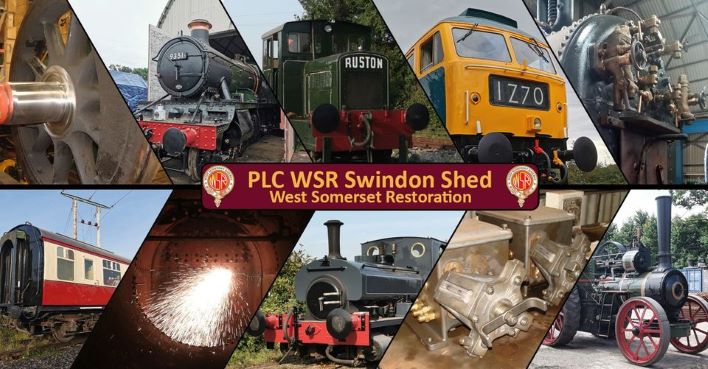 Class 35 'Hymek' D7018 – after the engine run last week and the yard exercise, this loco had a quiet week because of crew training that was taking place at Minehead. This loco is capable of operating while locked in second gear, but with a restricted load. We intend to resolve the transmission control issue in good time to allow the increased loads that will be a feature of the WSR's 2022 Diesel Gala.
Class 14 'Teddy Bear' D9518 – more great progress this week, both on-site and off-site, with the brake cross-shaft being installed complete with new bearings, and more items of pipework and ancillary equipment being fitted. The photos below show the areas that were progressed this week: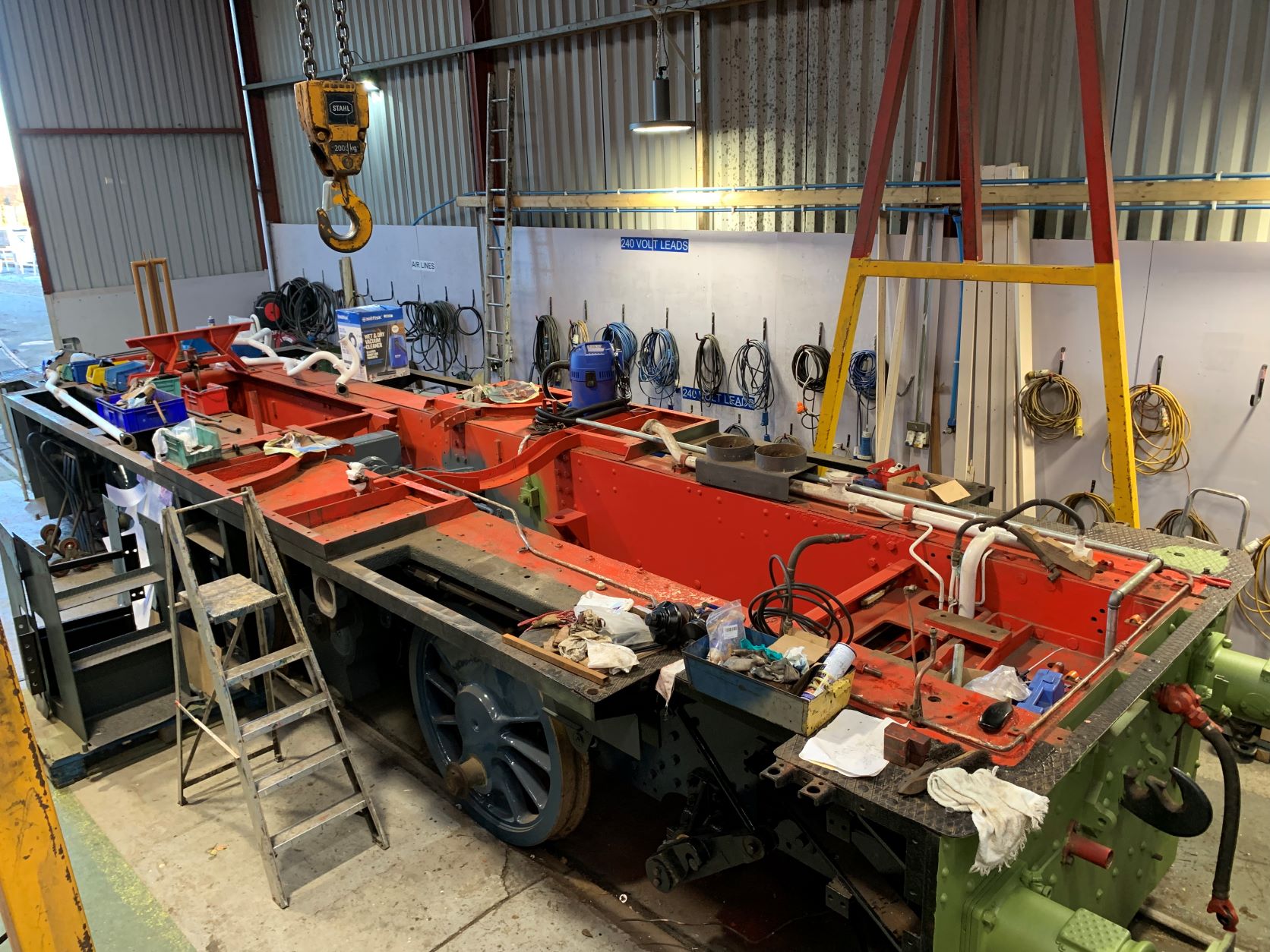 D9518 – more items both on and around the frames show the excellent rate of progress that is taking place on this machine. We need fundraising to keep pace and support the unavoidable external expenditure on items such as cardan shafts and heavy gauge electrical cable for batteries and the generator. Pictured from the access platform around D1010 at Williton on Saturday 5th March 2022 by Andy Royal © CC BY-NC 3.0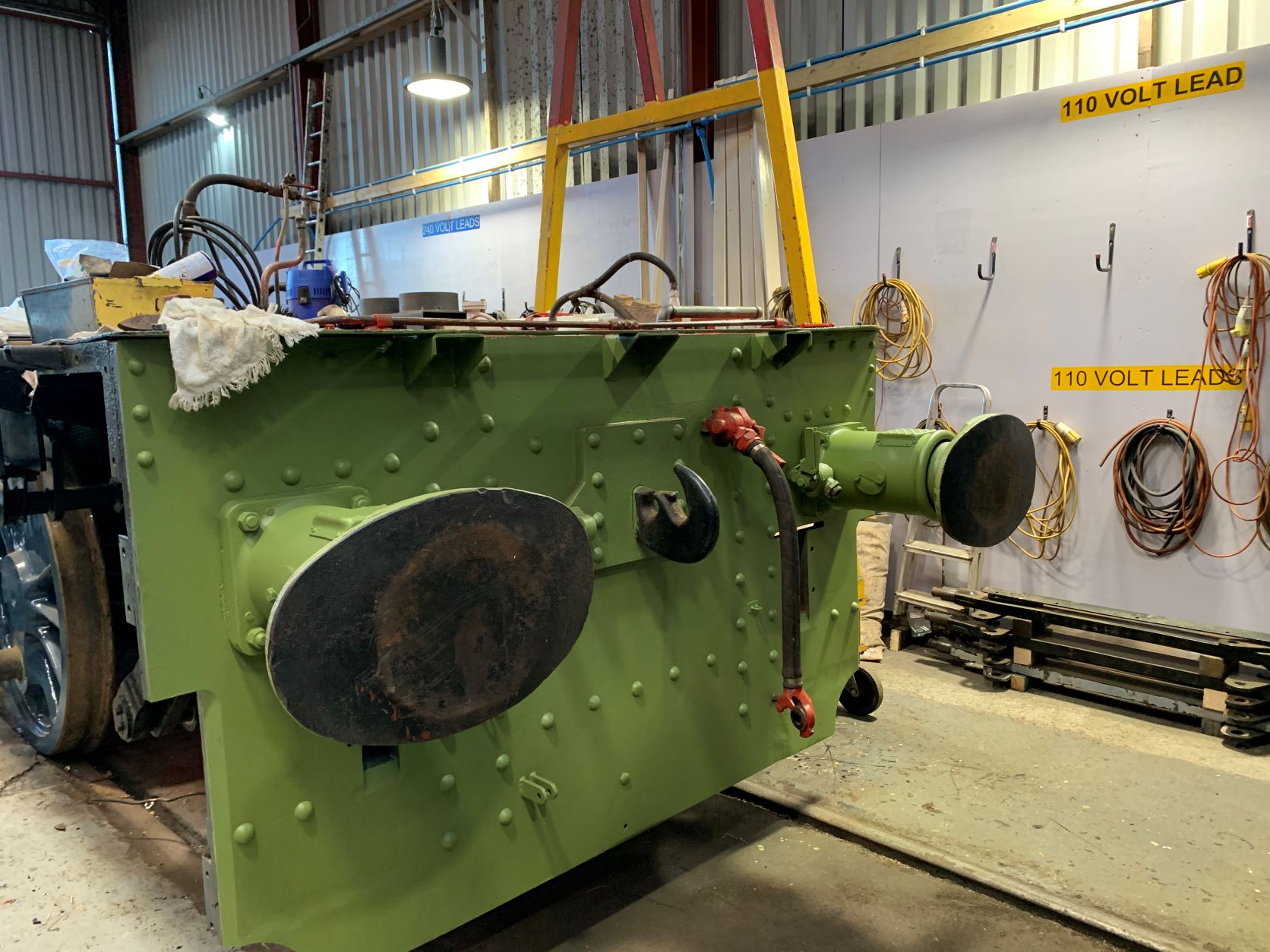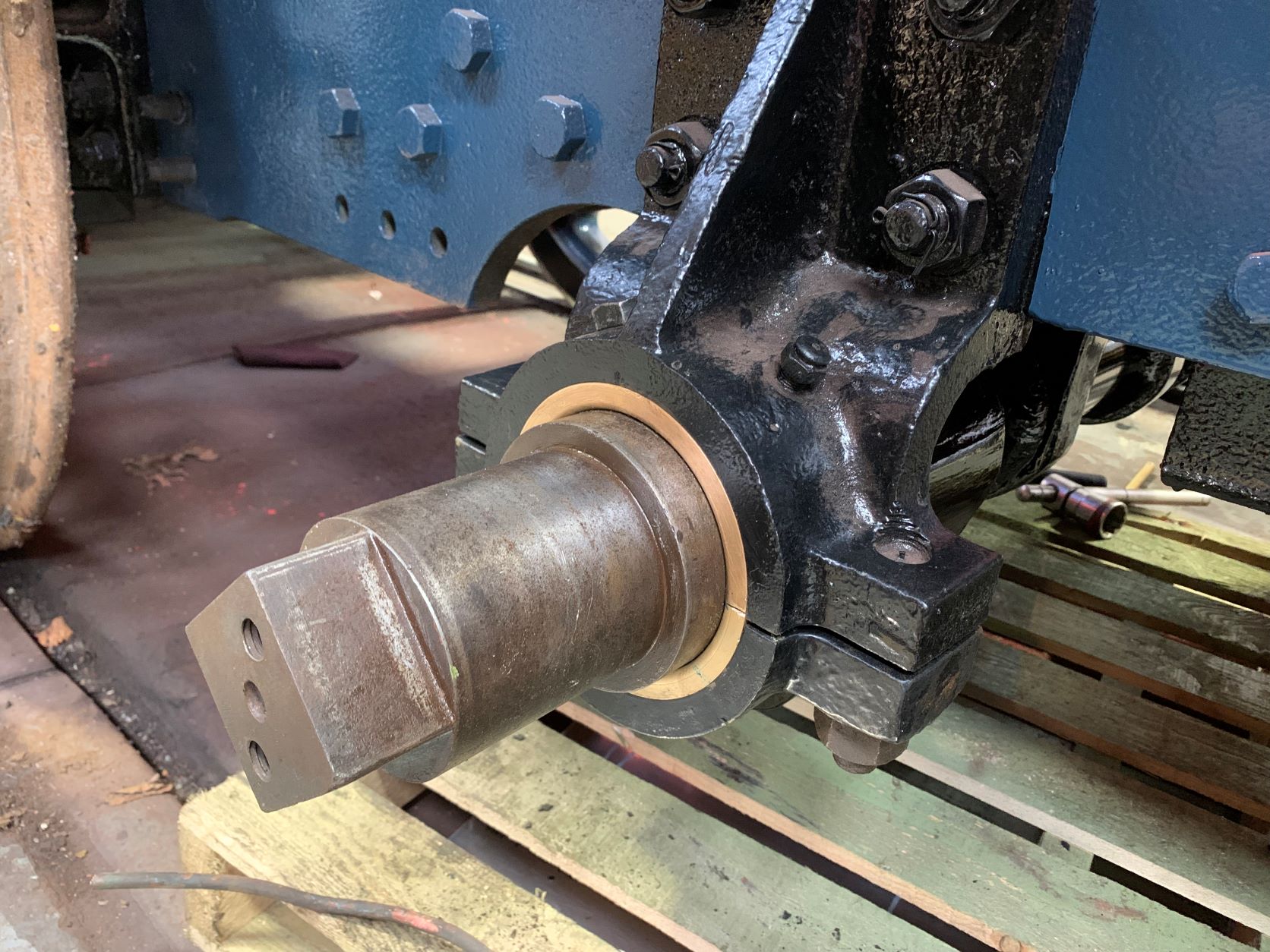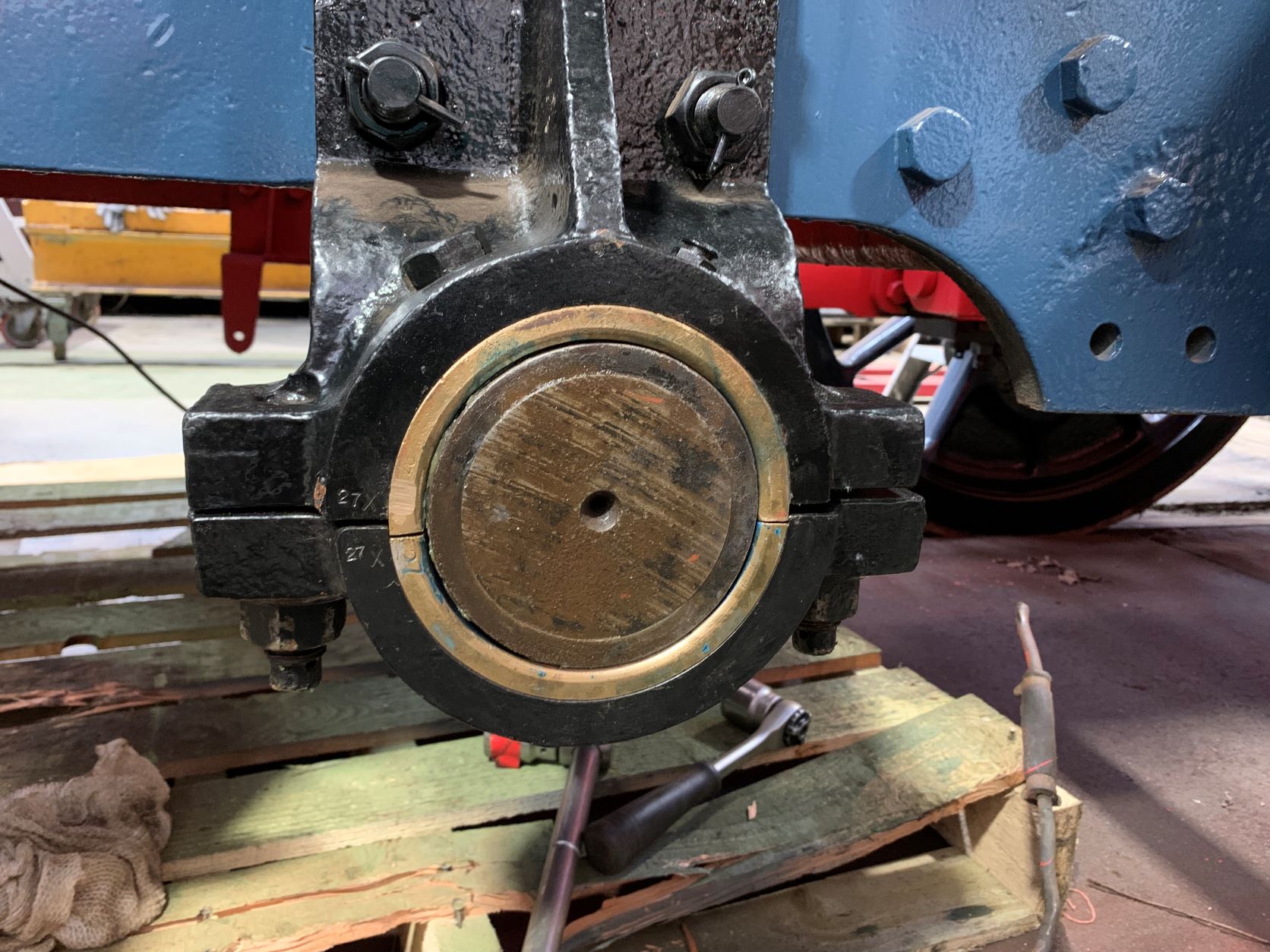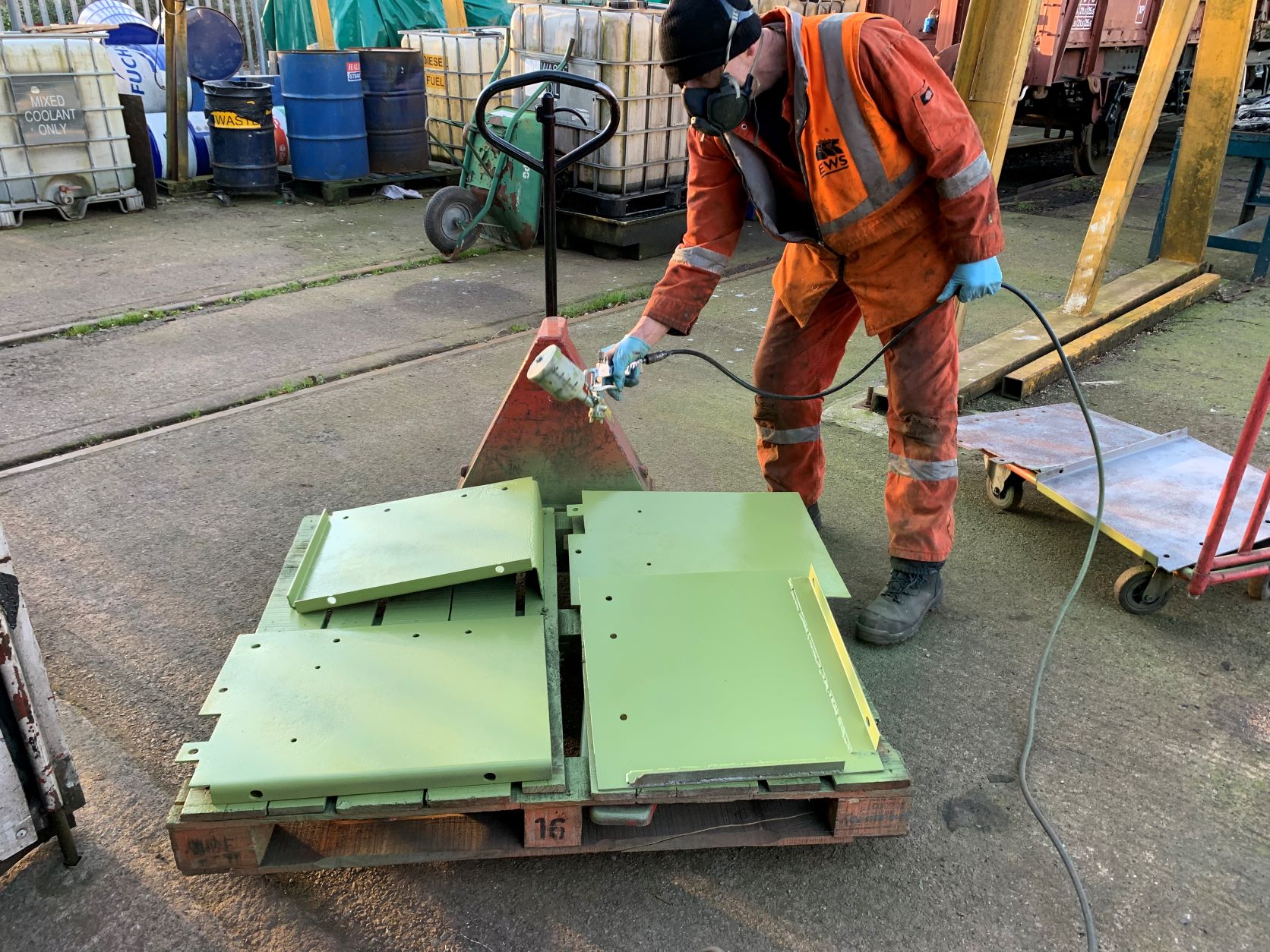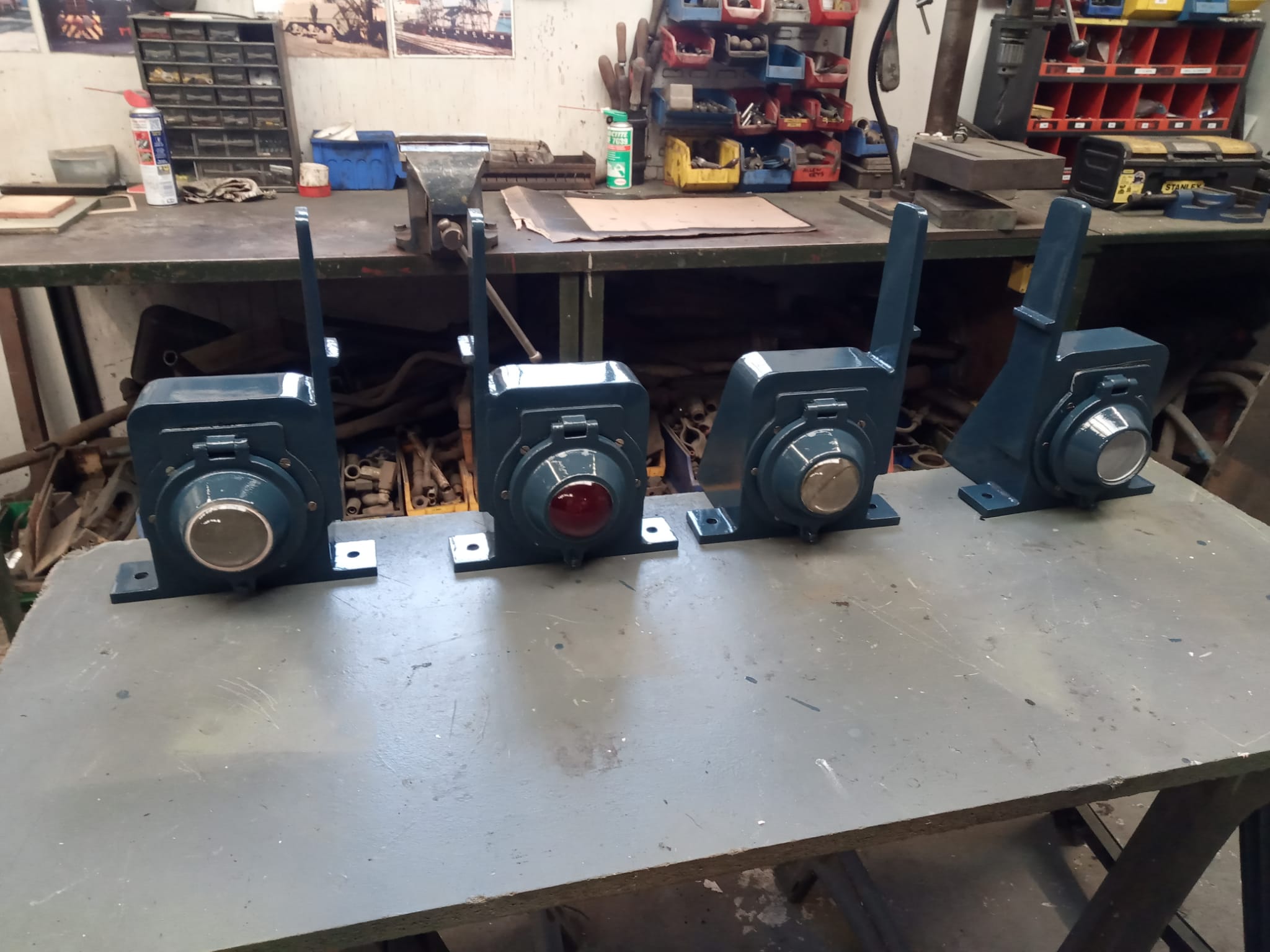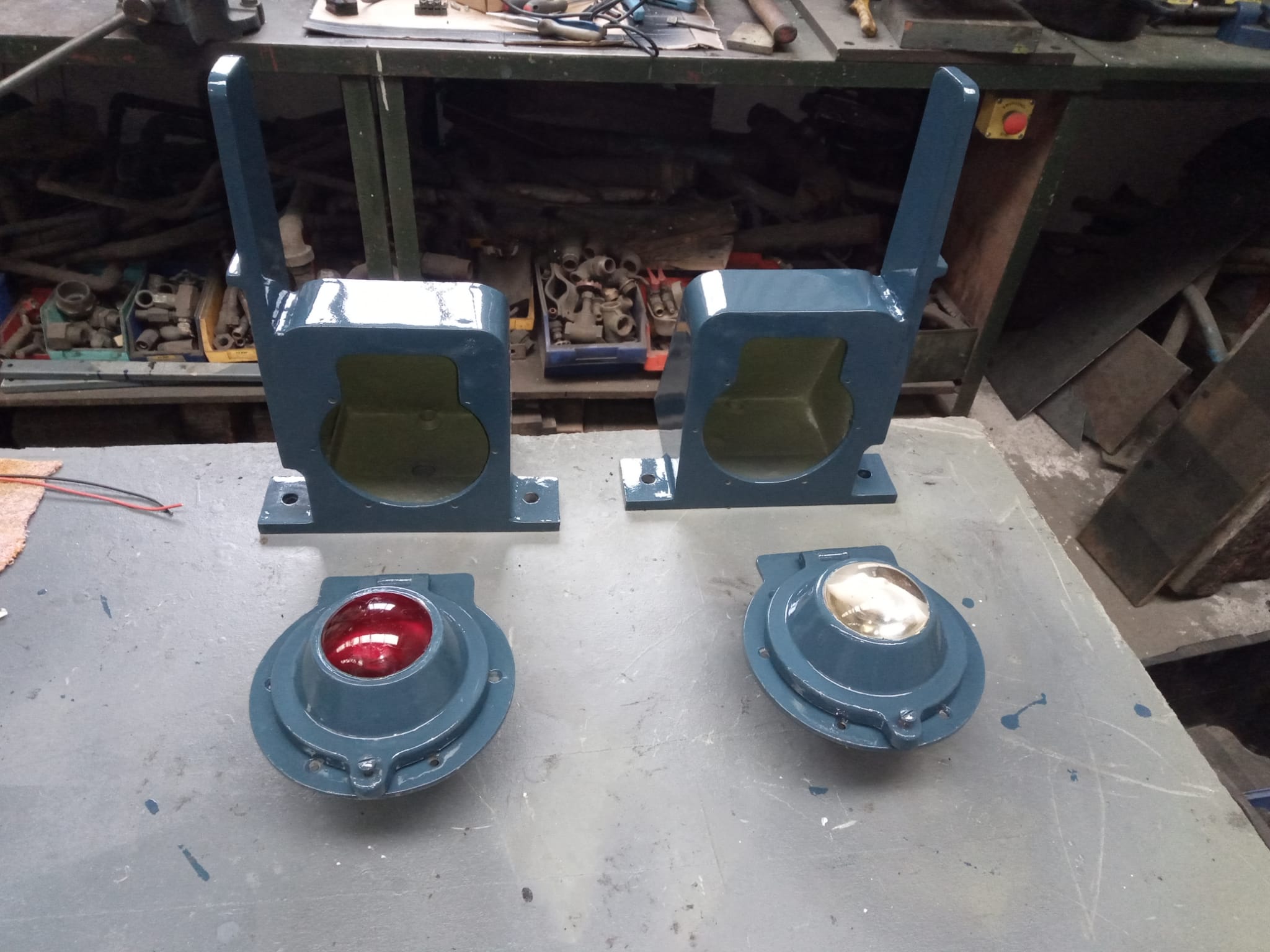 D9518 – these lamp assemblies are standard on a wide range of locos such as classes 20, 24, 25, 31, 35, 40, 42, 45, 50, 52 and 55. DO YOU HAVE A RED LENS or RED LIGHT ASSEMBLY THAT YOU COULD DONATE TO D9518 ? Pictured on 4th March 2022 by Colin Girle © CC BY-NC 3.0
Class 14 'Teddy Bear' D9526 – this loco is currently based at the Kent & East Sussex Railway and is in regular use, performing a variety of tasks. We hope to share some more photos of this loco in action soon.
Andrew Barclay 0-4-0DH 578 – this loco is currently in the Swindon Shed at Williton receiving attention from the WSR Restorations team and is close to completion. The loco is already wearing her gloss coat of MOD deep bronze green and only needs some underframe painting and detailing before being outshopped and returning to the South Yard.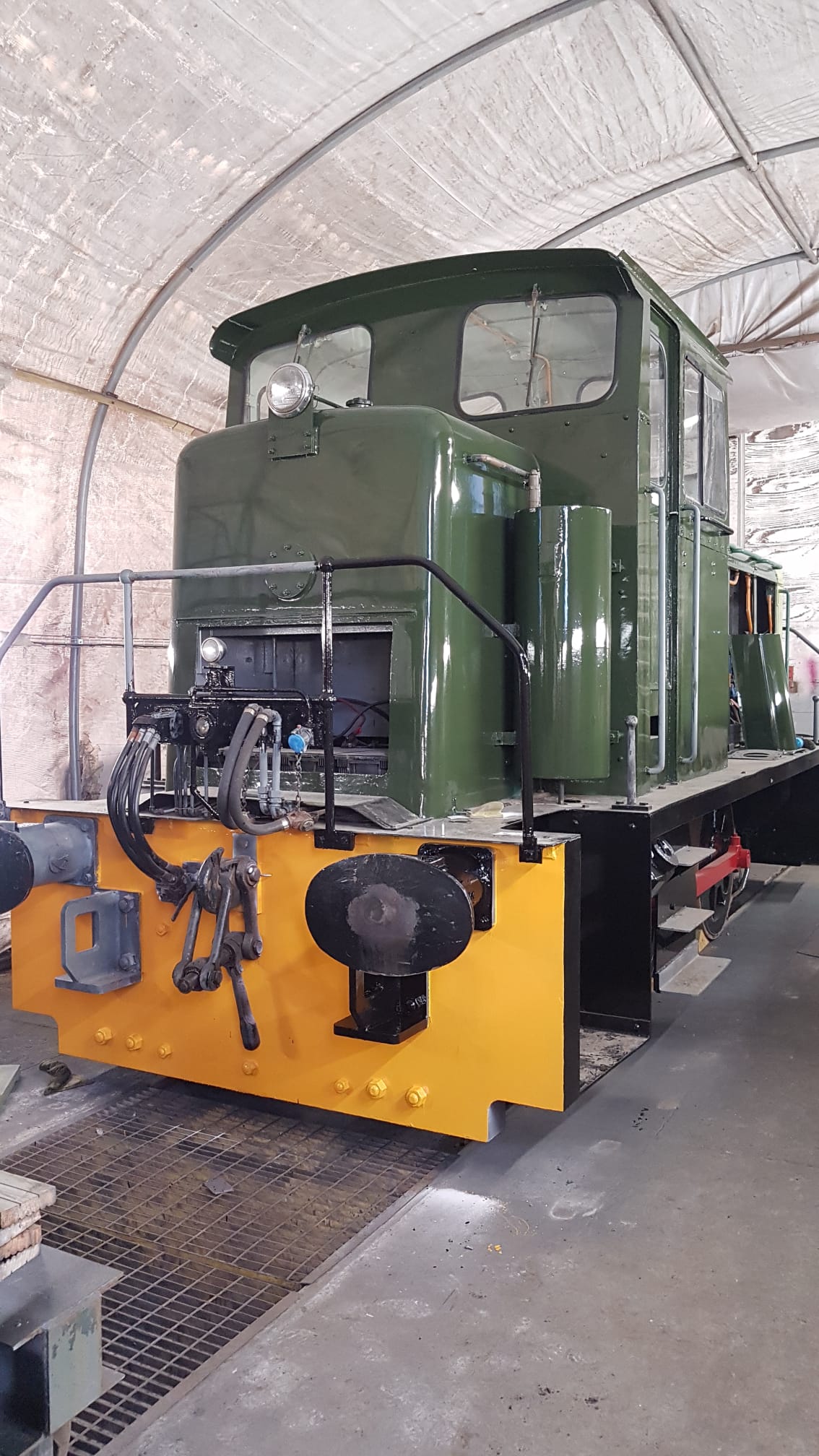 Andrew Barclay 0-4-0DH 578 (ROF 1) in the paint shop at WSR Restorations, Williton, on Friday 4th March 2022. Photo by Martin Howard © CC BY-NC 3.0
If you can help by donating your time, then please JOIN US and come along to the depot for an introduction to what we do and how we do it. We currently have people on site from Saturday through to Tuesday and we can open on other days if we can be sure of getting at least two volunteers on site at all times, so there is plenty of scope. We have tasks of all types to suit most capabilities, both skilled and unskilled.
Many thanks to all of our volunteers who give up so much of their time to work on the cleaning, painting, maintaining, restoring, managing and fund raising for our fleet of heritage locomotives !
BOOK REVIEW – we don't have a book review today, but we do have a link to a very interesting piece of rare cine footage entitled THE LAST DAY OF THE MINEHEAD BRANCH, filmed by the late John Simons on 2nd January 1971 and edited for YouTube by Bob Bishop some 50 years later. Click on the image for the link to the YouTube video which shows Hymek D7060 and a 'Western' on the main line and DMUs on the branch: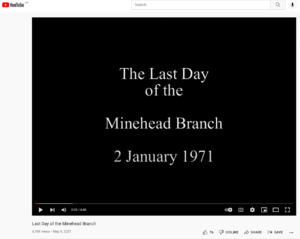 Many thanks to Mark Ireland for bringing this to our attention.
ON SHED – this week, we feature another of the very rare views of the Class 52 survivors while in secure storage at Newton Abbot in 1977. The photo was taken at Newton Abbot by Barry Gay on 11th May 1977. This is how he describes what he saw that day:
      " The photos were all taken on Wednesday 11th May 1977 between 12.00 midday and 12.20. I had gone down to NA behind 46054 for something to do. It was dull after a period of rain. When I got off the train in Newton Abbot station, I heard something that I had not heard since Feb 26th!! It was D1013 with both engines running at the side of the works. I could not believe it! I rushed round to the works area and sure enough there was D1013 having apparently just been fuelled with 200 gallons. I then saw D1048 approaching me, not running, being propelled by an 08.
The works doors were up and inside I could see the outline of D1010 and D1041. D1013 then went into the works and waited for the 08 to put D1048 onto the traverser. Having done so D1013 came out and dragged D1048 in at about 12.20. The doors were shut. All was quiet. If I had arrived 30 minutes later I would not have known anything had happened. There were no other photographers present to witness all this, so these images are extremely rare! Hope they are of some use, quality is not great due to Agfa film and poor light. "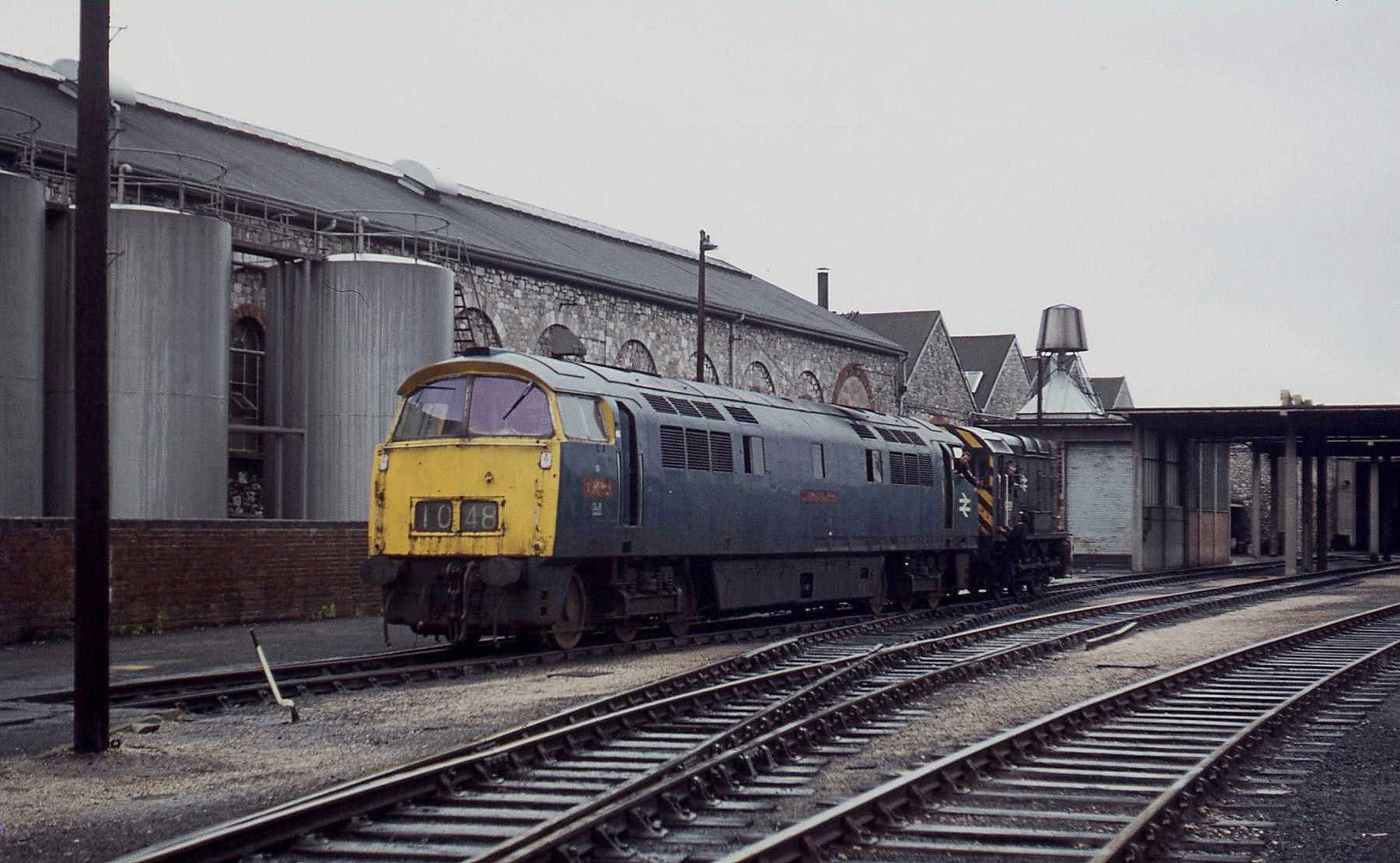 Withdrawn and stored serviceable Class 52 D1048 'WESTERN LADY', devoid of nameplates and numberplates but instantly recognisable by her headcode, was caught on film by chance while being shunted within the confines of Newton Abbot depot on 11th May 1977. Photo by Barry Gay © CC BY-NC 3.0
Many thanks to Barry for sharing more of his images from his vast collection !
DEPG NEWS – the February issue of the DEPG Newsletter has been mailed to all members who were on the register at the end of 2021. Please let me know if you are a member but have not received your copy. This publication contains information that is not shared via the roundup and is only available to DEPG members. So, if you like what we do, please JOIN US and help us do more of it, and get a copy of the quarterly Newsletter in the bargain !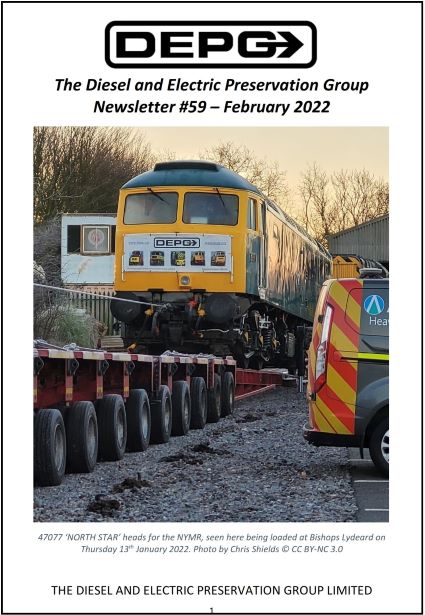 The Board of the DEPG met at Williton and by Zoom on Saturday 26th February 2022 and a synopsis of the discussions has been produced and will be emailed separately to all DEPG members for whom we have email addresses. Paper copies of the synopses are included with the quarterly newsletters to ensure that all members are kept fully informed and up to date.
WSR NEWS: we congratulate NIGEL CLARK on his appointment as DEPUTY CHIEF TRACTION INSPECTOR for the WSR, reporting to CTI Mervyn Hebditch, and we are very pleased to report that DEPG Chairman MARTIN HOWARD has been appointed as TRACTION INSPECTOR (DIESEL) and now has the authority to assess and sign off diesel crew members alongside existing TI(D) John Leach. This appointment comes as a nice reward for Martin, who has been providing specialist diesel advice to the WSR Footplate Standards Panel over the last 5 years. Congratulations, Martin !
The WSR have published the timetables and the dates for the 2022 special events, as follows, so please make a note and ADD THESE DATES TO YOUR DEPG CALENDARS: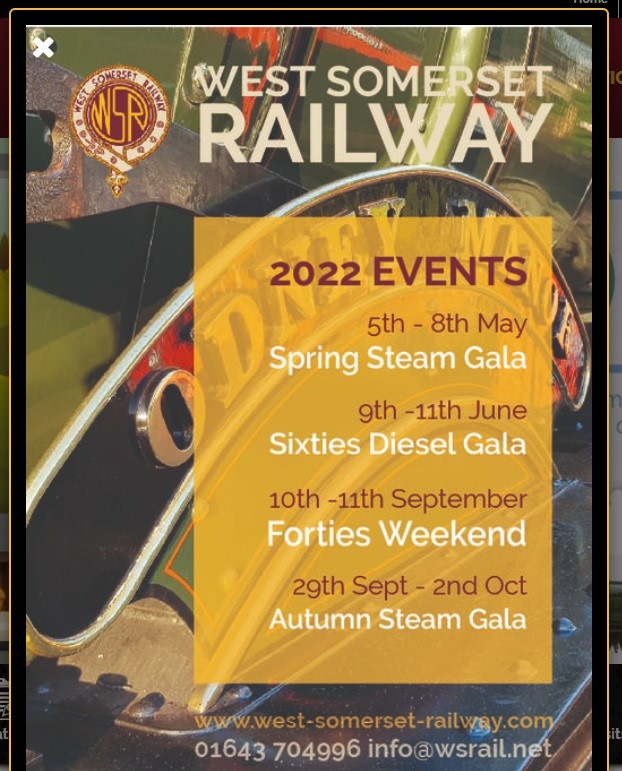 Go to previous Weekly Roundup post
---