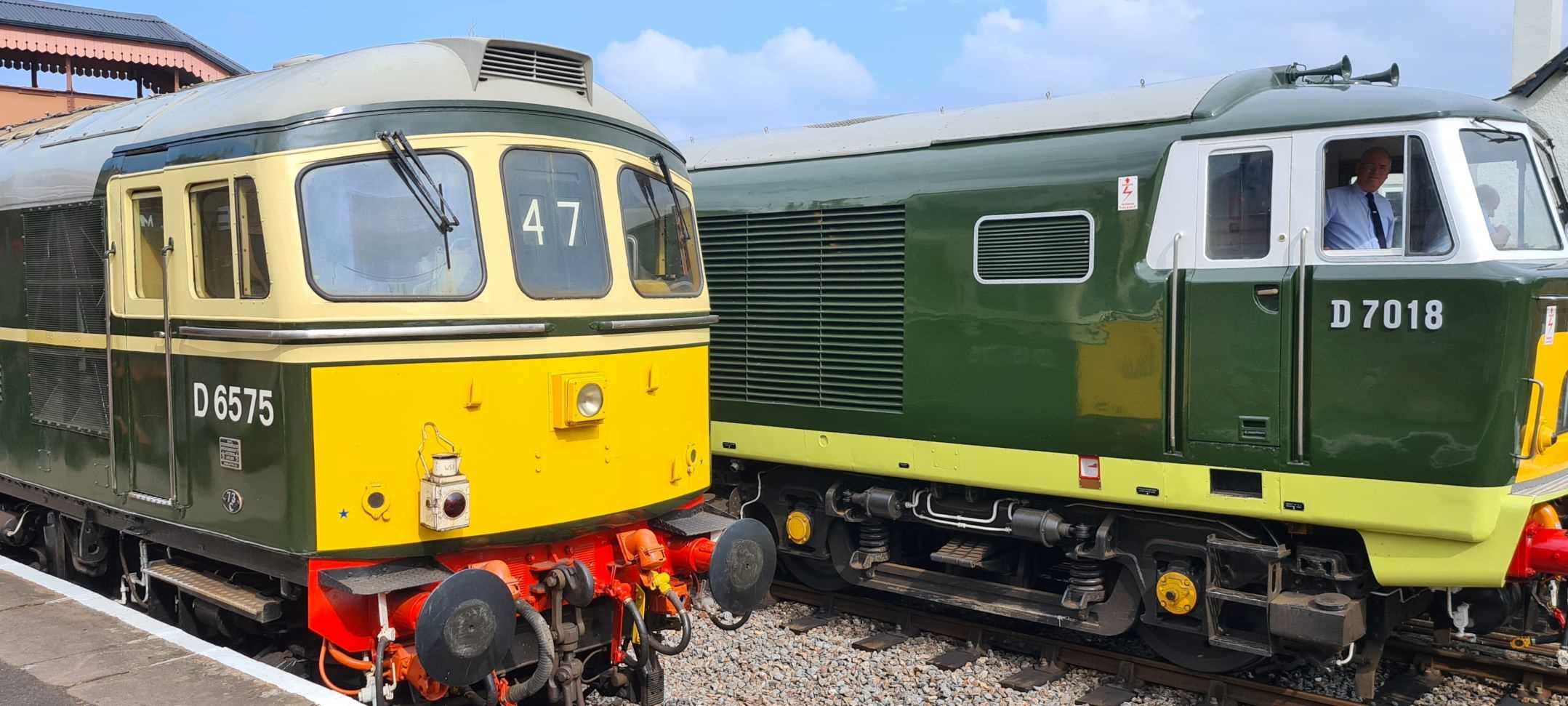 BRCW Class 33 'Crompton' D6575 (33 057) was pictured during the Williton station stop while tagging along at the rear of a steam-hauled service to Dunster during the Mixed Traffic weekend on 18th September 2021 while Beyer Peacock Class 35 'Hymek' D7018 waited alongside with a service to Norton Fitzwarren. Photo by Brenden Hill © CC BY-NC 3.0
The 10:00 MD diagram (two MD-BL-MD trips totalling 80 miles) will be hauled by Class 35 'Hymek' D7018 on Sat/Sun 23rd/24th July.
The Sunday morning services (10:00 MD and 12:30 BL) offer a volunteering presentation where prospective volunteers can meet and talk with representatives of the DEPG alongside the WSR, WSRA and WSRHT. There is no need to purchase a ticket on these services. Return travel is free of charge in return for providing your contact details and engaging in discussion about how you could help and what is involved in joining up. Click here for more information.
If you are interested in offering your time, regardless of background or skillset, we will have tasks to suit everyone, so COME ALONG AND JOIN THIS 'HYMEK' HAULED SERVICE on Sunday !
AN IMPORTANT ANNOUCEMENT FOR THE YELLOW TIMETABLE that starts next week, the 11:00 BL-MD and the 15:25 MD-BL will now be hauled by Class 33 'Crompton' D6575 (33 057) on all YELLOW TIMETABLE days throughout July and August.
The basics of the timetabled workings are as follows:
     Depart BL 1100 arrive MD 1215
     Depart MD 1525 arrive BL 1705 (total 40 miles)
Other public services are also scheduled – see the WSR timetable page for details.
See our new DIESEL RUNNING DATES page for the latest information on public services:

The webcams provide a very good way of watching the action from afar. Click this link: http://www.wsr.org.uk/cams.htm or click on the image below to go to the webcams via wsr.org.uk: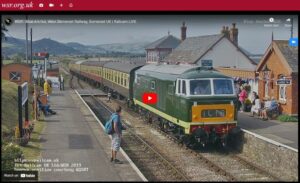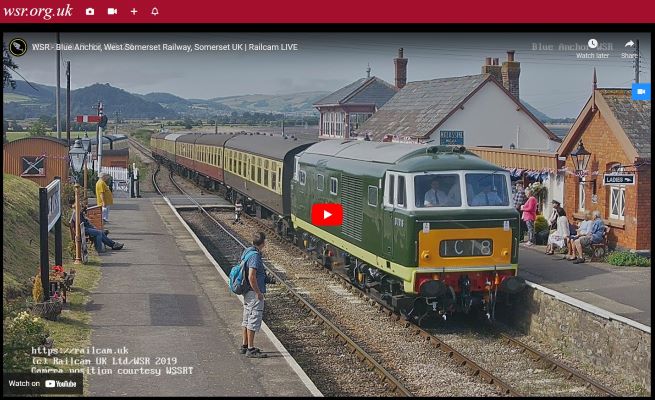 Webcams are available at Bishops Lydeard, Crowcombe Heathfield, Williton, Blue Anchor, Minehead Seaward Way and Minehead Station. Select the appropriate webcam by clicking on the blue button on the webcam page. Many thanks to Railcam UK and the WSR for providing these webcam services.
Many thanks to Railcam UK and the WSR for providing these webcam services.
Have you considered joining the WEEKLY ROUNDUP e-newsletter list? Click here for details.
Social media channels:


---