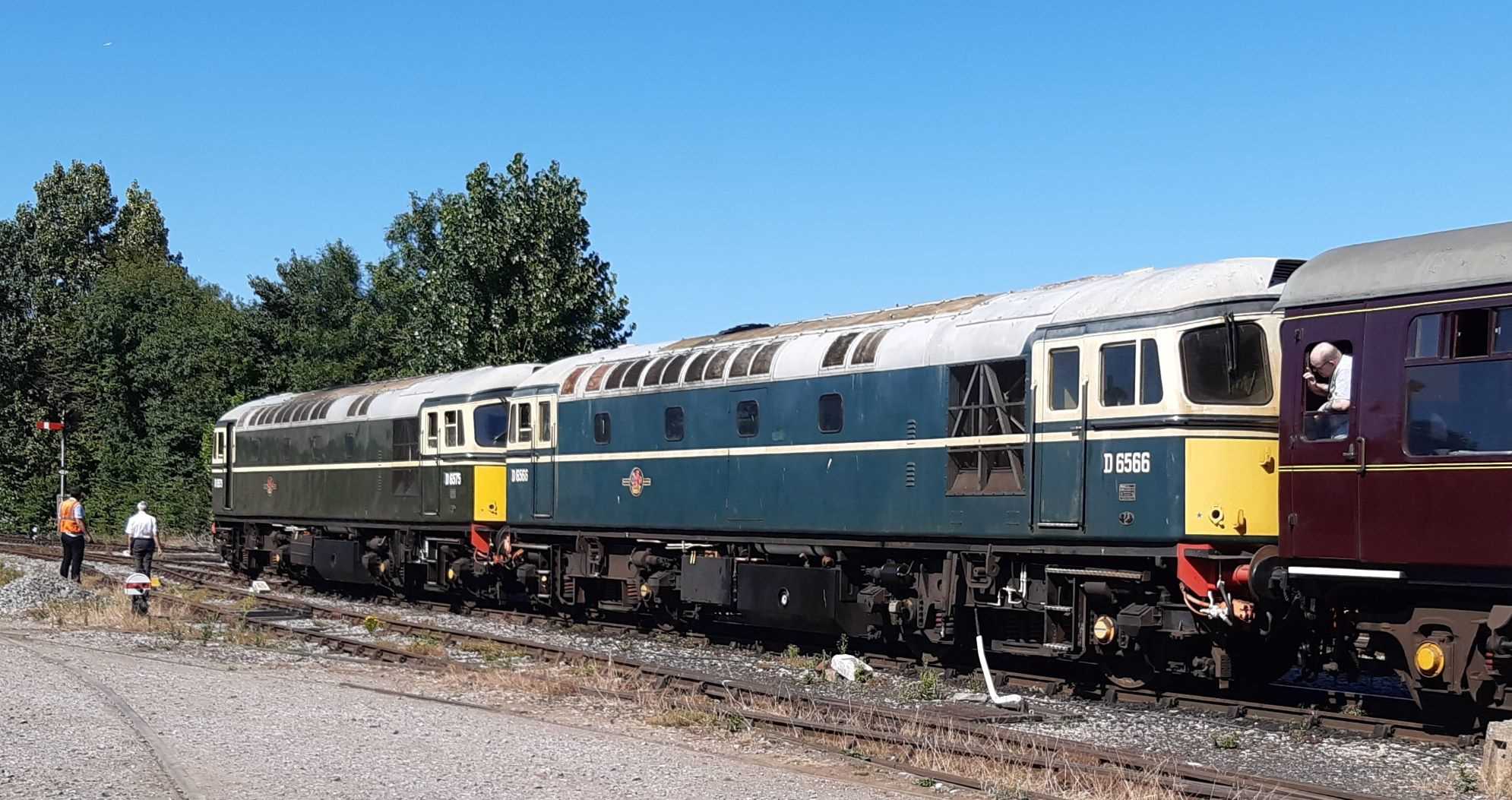 Class 33 'Crompton' D6575 (33 057) was pictured on 8th August 2022 while preparing to shunt delinquent sister loco D6566 (33 048) to the DEPG yard at Williton for attention to an oil leak that she had developed in her Serck system (radiator fan drive). Photo by Geoff Miles © CC BY-NC 3.0
Following the temporary suspension of steam haulage from 08th August due to the prolonged dry weather, the WSR turned to our two 'Cromptons' to handle the running under the BLUE timetable, only for D6566 to fail on the first morning of the new arrangement with an oil leak from the Serck tank (the hydraulic system that powers the radiator fan). The DMU stepped in valiantly to keep services running on the Monday afternoon through to Wednesday, and D6566 returned to service on the morning of Thursday 11th August and is now fully operational. Apologies to all for the inconvenience caused to those affected by this technical issue.
All public services on Saturday through Monday 13-15 August will be hauled by the two 'Cromptons' although a steam special will run with the Quantock Belle Dining Train on Sunday 14th.
IMPORTANT NOTE FOR SATURDAY 13th AUGUST 2022: (TIMINGS UPDATED 12AUG22 at 11:40)
The WEST SOMERSET STEAM EXPRESS railtour from Paddington being operated by the Railway Touring Company is due to arrive on the WSR on Saturday. This special was to be steam hauled but is now going to be hauled by WEST COAST RAILWAYS Class 33s 33025 and 33029 throughout from Paddington to Minehead and back.
The planned arrival times are as follows (approx):
1Z50 : Depart BL 11:05 arrive MD 12:15 (these are updated timings)
1Z51 : Depart MD 15:45 arrive BL 17:00
This means that there will be FOUR 'CROMPTONS' RUNNING ON THE WSR ON SATURDAY 13-AUG-22 !

West Coast Railways 33025 was pictured at Bristol Temple Meads on 28th July 2019 by Geoff Sheppard © CC BY-SA 4.0
A decision regarding a possible resumption of steam services from Tuesday 16th August onwards will be taken after a review of the situation nearer the date. The WSR timetable page and WSR news pages are being updated accordingly.
Our DIESEL RUNNING DATES page carries the latest information on diesel-hauled public services:

The webcams provide a very good way of watching the action from afar. Click this link: http://www.wsr.org.uk/cams.htm or click on the image below to go to the webcams via wsr.org.uk: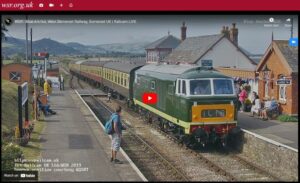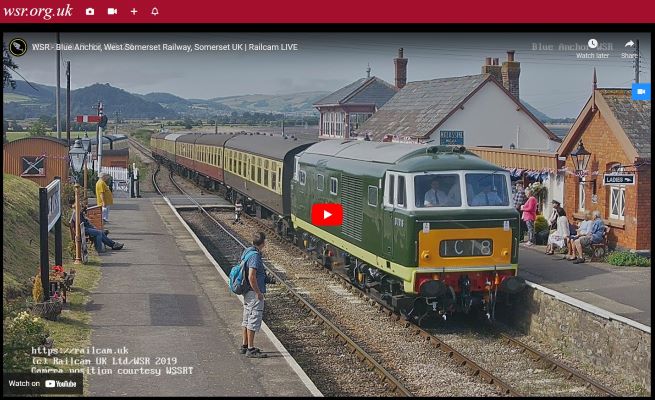 Webcams are available at Bishops Lydeard, Crowcombe Heathfield, Williton, Blue Anchor, Minehead Seaward Way and Minehead Station. Select the appropriate webcam by clicking on the blue button on the webcam page. Many thanks to Railcam UK and the WSR for providing these webcam services.
Many thanks to Railcam UK and the WSR for providing these webcam services.
Have you considered joining the WEEKLY ROUNDUP e-newsletter list? Click here for details.
Social media channels:


---