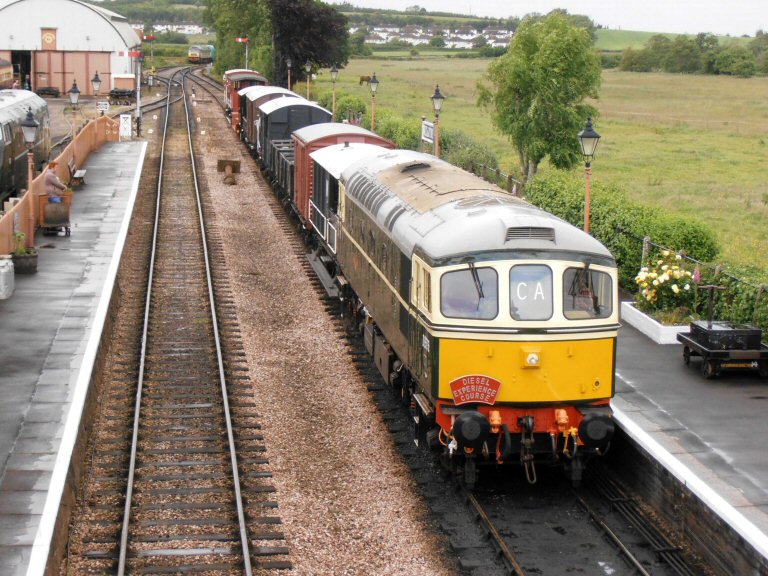 Class 33 'Crompton' D6575 (33 057) was pictured at Williton on a DIESEL DRIVER EXPERIENCE COURSE on 15th June 2013 by Ian Robins© CC BY-NC 3.0
UPDATE 28-Oct-22 at 15:00 hrs : the DDEC course that is planned for SATURDAY 29th is still expected to take place. Timings are shown below.
   Depart WN 09:30 arrive MD 10:06
   Depart MD 10:55 arrive NF 12:32
   Depart NF 12:57 arrive MD 15:06
   Depart MD 15:25 arrive WN 16:09
Class 33 'Crompton' D6575 (33 057) will be in action again on Saturday 29th October, on a DIESEL DRIVER EXPERIENCE COURSE (DDEC) that starts at Williton (WN) with a brake van in tow and travels first to Minehead (MD) where the goods train is collected before travelling the full length of the line to Norton Fitzwarren (NF) and back. Upon return to MD, the goods train is returned to the siding and the loco returns to WN with the brake van.
The four DDEC participants will share the roles of driver and secondman interspersed with sessions riding in the brake van, so a highly enjoyable and interesting day is on the cards, regardless of the weather.
This is a special train, subject to variation according to operational requirements, so timings may differ from those given. The steam-hauled public service trains that will be operating under the RED timetable will have priority.
Our DIESEL RUNNING DATES page has been updated and now carries both the detail and a summary of the 2022 diesel-hauled public services. This page is used in conjunction with DIESELGEN to provide a complete picture of diesel locomotive activities on the WSR:

The webcams provide a very good way of watching the action from afar. Click this link: http://www.wsr.org.uk/cams.htm or click on the image below to go to the webcams via wsr.org.uk: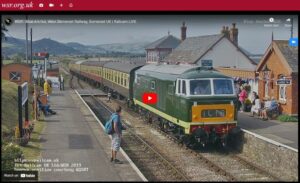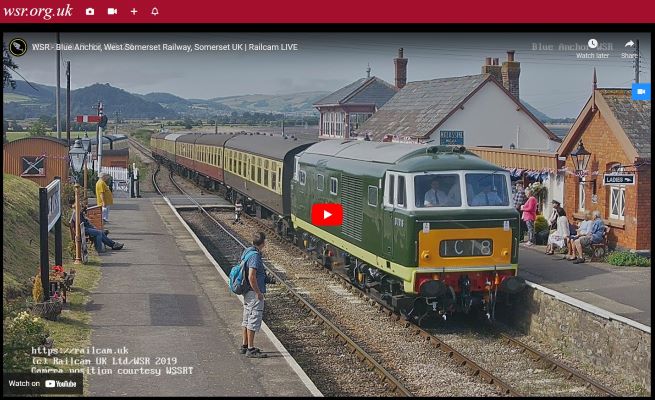 Webcams are available at Bishops Lydeard, Crowcombe Heathfield, Williton, Blue Anchor, Minehead Seaward Way and Minehead Station. Select the appropriate webcam by clicking on the blue button on the webcam page. Many thanks to Railcam UK and the WSR for providing these webcam services.
Many thanks to Railcam UK and the WSR for providing these webcam services.
Have you considered joining the WEEKLY ROUNDUP e-newsletter list? Click here for details.
Social media channels:


---