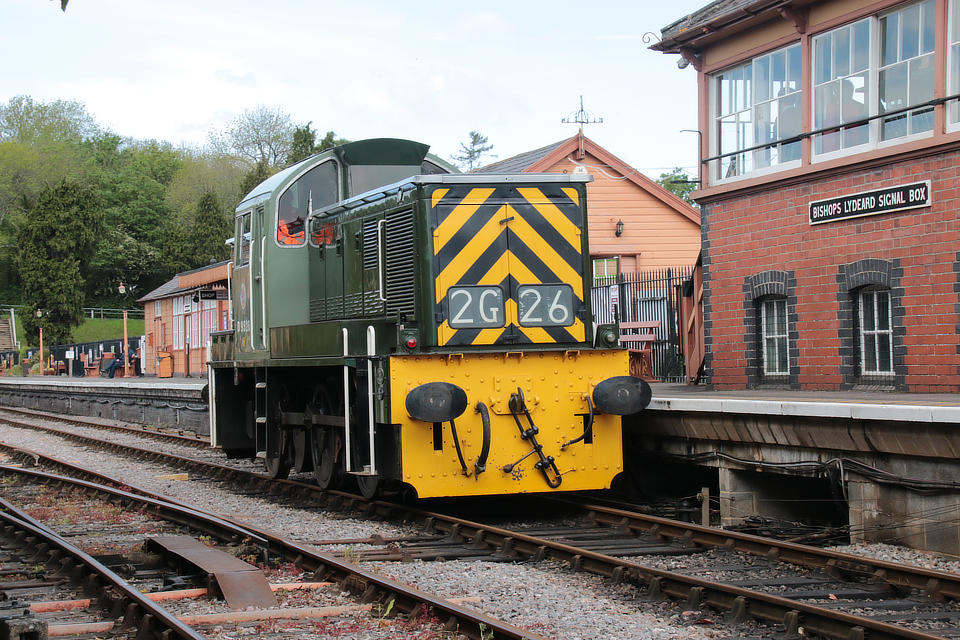 Class 14 'Teddy Bear' D9526 will be in use on Saturday 18th March for the purpose of driver refresher training, the objective being to widen the pool of 'passed' drivers to allow more frequent use of this very popular locomotive. This will be the first time that she will have been in use on WSR metals since June of 2021, just before she went out on a very successful 18-month hire to the Kent & East Sussex Railway.
The training will take place in the Norton Fitzwarren section, which is mostly out of the public view and we ask that trespassing rules are recognised and respected. The loco is expected to depart from Bishops Lydeard at 09:35 and is scheduled to return at 15:15, although these times are flexible.
This activity heralds the re-opening of the WSR on SATURDAY 18th March with an all-steam public service running under the RED ALL STEAM timetable on the Saturday and the introduction of the Class 115 Diesel Multiple Unit (DMU) under the RED timetable on the Sunday, which will also see the return of the QUANTOCK BELLE dining service with a Mother's Day special.
Our DIESEL RUNNING DATES page has been updated and now carries the list of the diesel-hauled public services for 2023. This page is used in conjunction with DIESELGEN to provide a complete picture of diesel locomotive activities on the WSR:

The webcams provide a very good way of watching the action from afar. Click this link: http://www.wsr.org.uk/cams.htm or click on the image below to go to the webcams via wsr.org.uk: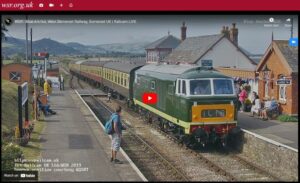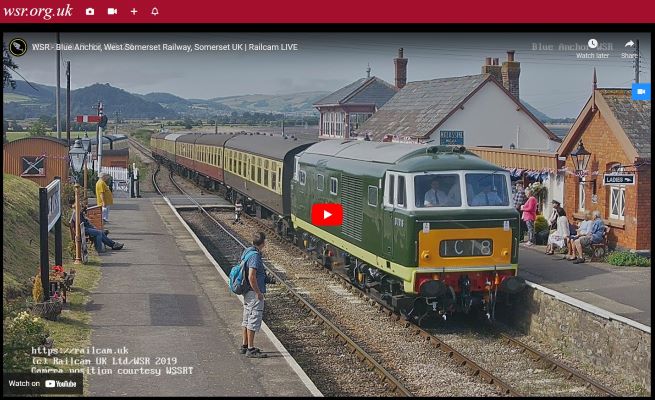 Webcams are available at Bishops Lydeard, Crowcombe Heathfield, Williton, Blue Anchor, Minehead Seaward Way and Minehead Station. Select the appropriate webcam by clicking on the blue button on the webcam page. Many thanks to Railcam UK and the WSR for providing these webcam services.
Many thanks to Railcam UK and the WSR for providing these webcam services.
Have you considered joining the WEEKLY ROUNDUP e-newsletter list? Click here for details.
Social media channels:


---