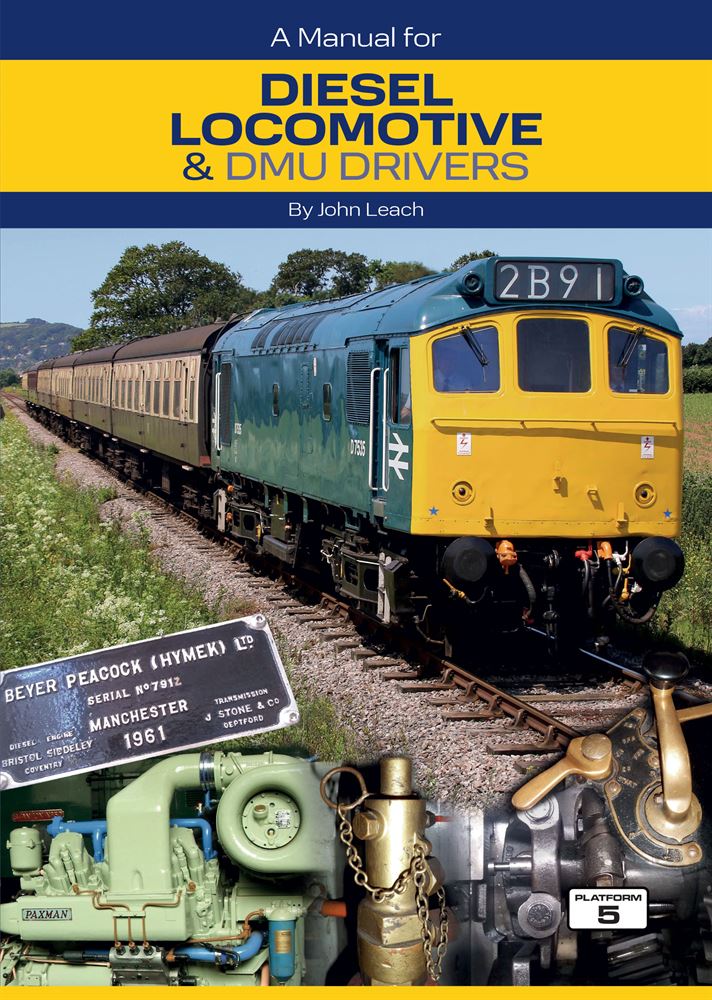 Many books have been written on diesel traction, but there haven't been any since the 1960s that give an in-depth explanation of how diesel locomotives and DMUs actually function and what is involved in driving them. This "Manual for Diesel Locomotive and DMU Drivers" addresses these and many other pertinent topics, including the knowledge required to drive trains safely and effectively, and the attributes that make a good driver. This comprehensive and insightful manual also considers railway rules, route knowledge, preparing locomotives & DMUs, driving trains "on the road" and the serious matters of traction failures, assisting failed trains and the many incidents that can occur along the way. It provides a fascinating insight into the life of a train driver and will appeal to those who drive trains, aspire to do so, or the general rail enthusiast.
Publisher : Platform 5 (19 May 2022)
Language : English
Hardcover : 240 pages, A4 format
ISBN-13 : 978-1909431898
Here's a summary by the author, DEPG driver and WSR Diesel Traction Inspector John Leach : The book is 240 pages long, hard back and in A4 format. It includes 87 diagrams, 39 tables and many photos, particularly of loco parts. Very roughly, it is a balance of 50/50 traction and the other knowledge required by a Driver. Please note that it is a manual for Drivers, and does not convey the depth of knowledge required by fitters, although there are cross references to other works (such as the BR manual 'Diesel Traction', 1962) for those requiring much deeper information. My own work is technical, but is a step down from 'Diesel Traction', with many of the diagrams being illustrative rather than technically correct, as I  have tried to illustrate the basic working of various pieces of equipment. It is titled, 'A manual for diesel loco and DMU drivers'.
And from the publisher, Platform 5 : This book focuses on the role and duties of heritage railway diesel drivers and secondmen, but contains little that should not be comprehensible to anyone with an interest in diesel traction and footplate matters. The author is a fifth-generation railwayman who began his footplate career in 1970 and is now a diesel driver and traction inspector at the West Somerset Railway. Of the book, he writes, "It is the standard of knowledge that was required of me by BR, and that which I now seek to pass on to others".