Our BEYER-PEACOCK (HYMEK) Ltd. Class 35 diesel-hydraulic number D7017 entered service with British Railways at Bristol Bath Road depot on the 8th of January 1962, so she is 59 years old today !
Way back in 1975, D7017 was the first loco that was acquired by the DEPG (known as the D+EG in those days) straight out of service with BR at Old Oak Common depot. The loco was moved to Taunton to await onward transfer to Minehead on the fledgling West Somerset Railway and became the first diesel locomotive to haul a service train on the WSR in 1977.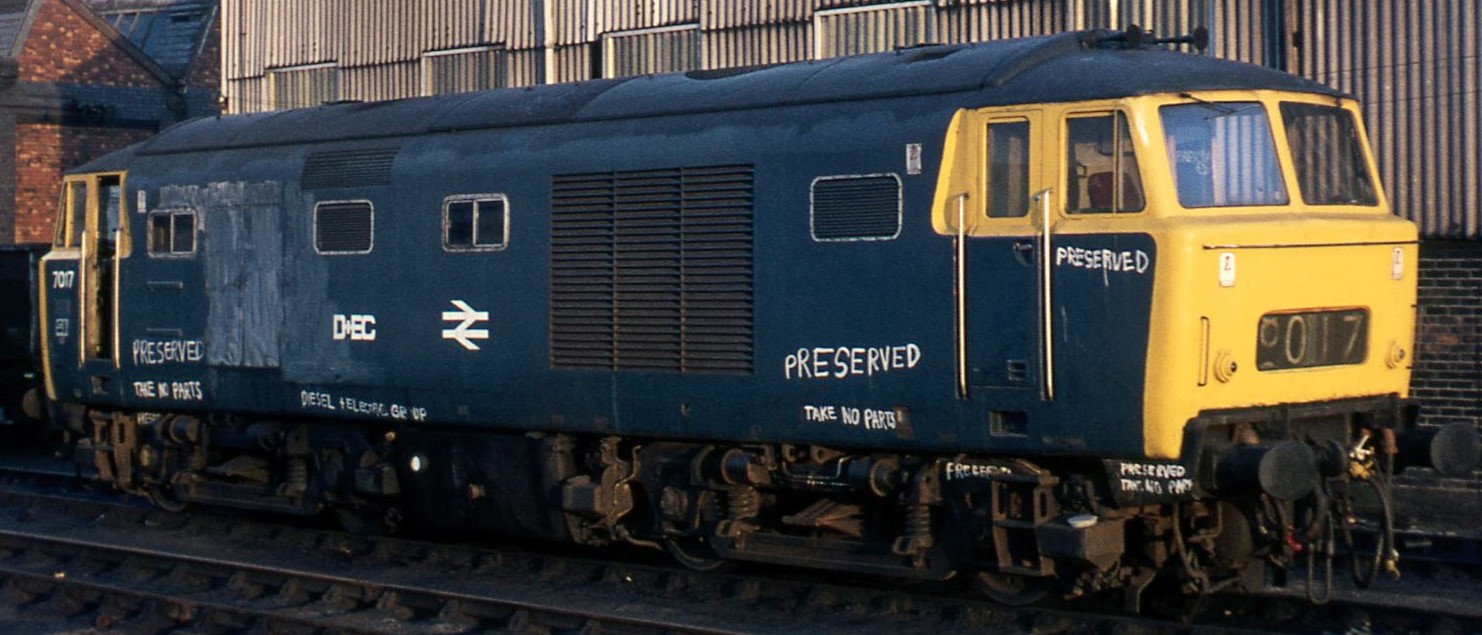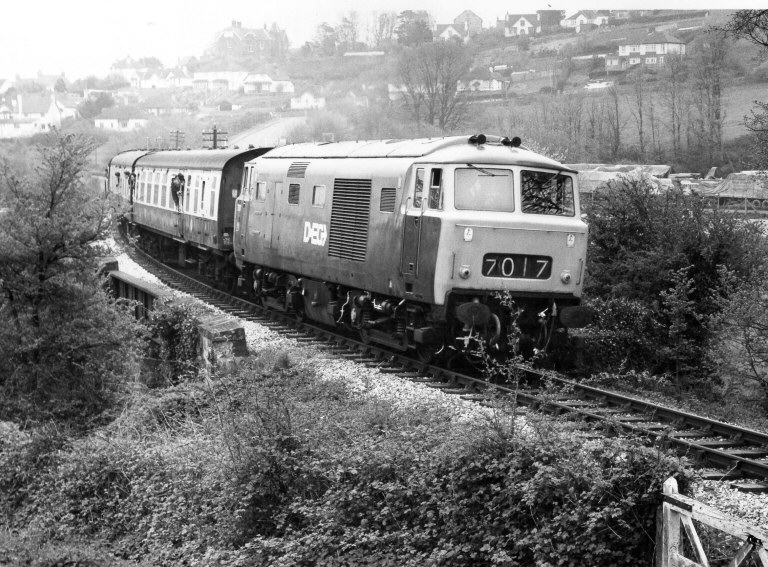 Since that time, D7017 has become a firm favourite of both regulars and visitors to the WSR and has covered many thousands of miles in service in various guises. She has also appeared as a guest loco at other railways and attended at several mainline depot open days.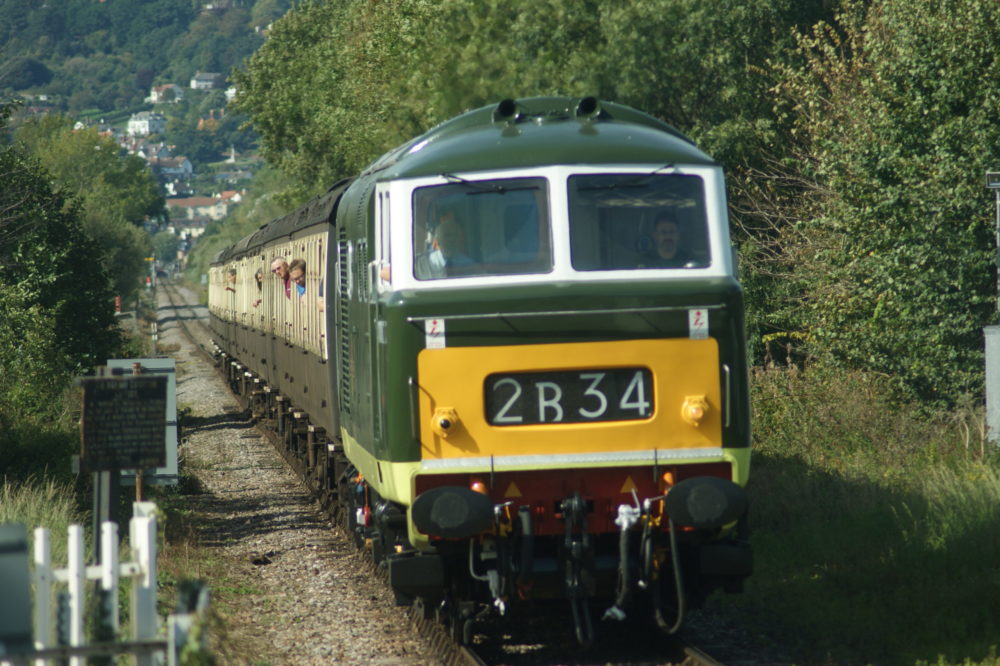 Currently "stopped" for replacement of her bogie springs, we expect to see her back in service in time to celebrate her 60th birthday along with sister loco D7018 in 2022.