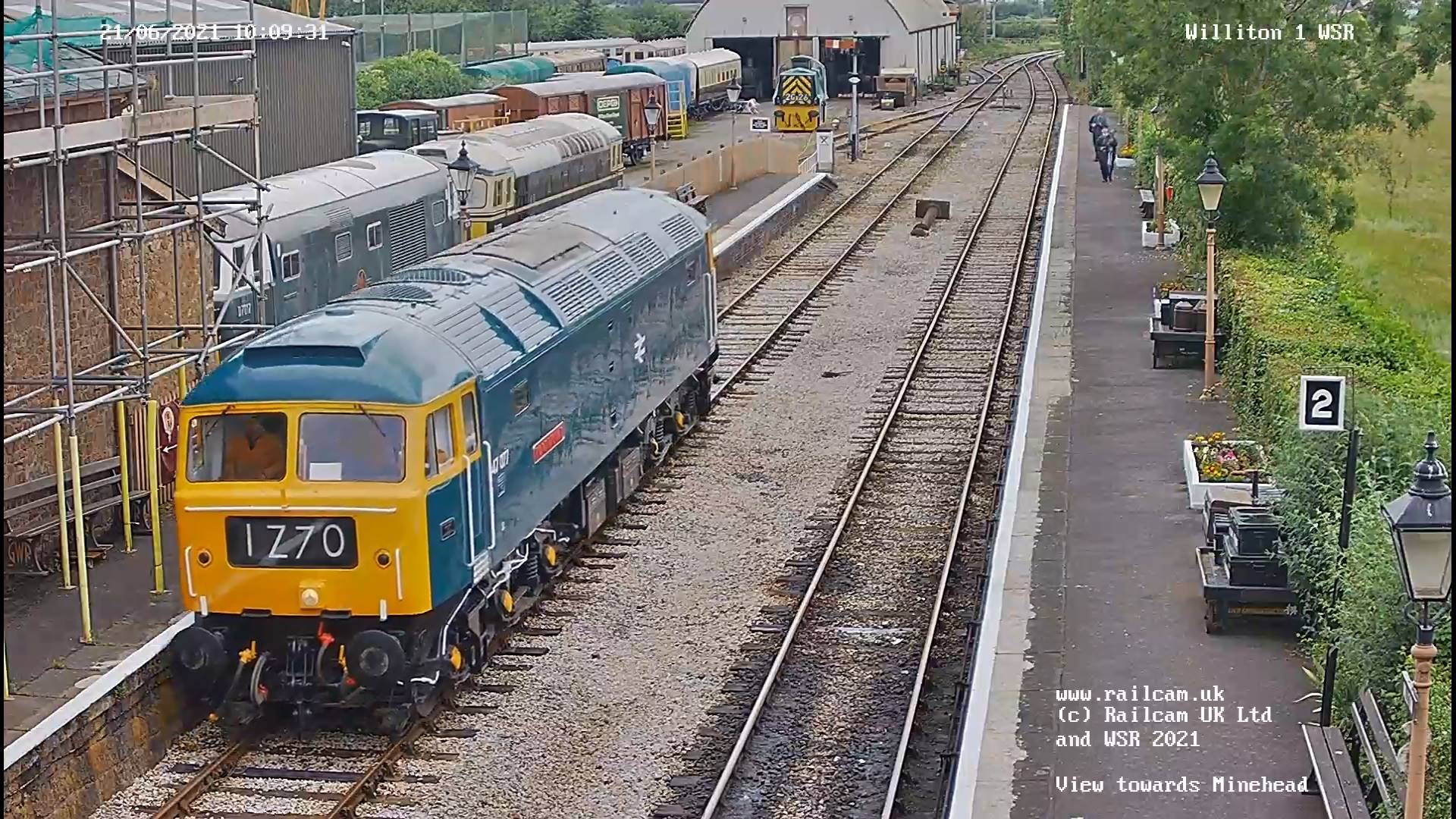 47077 'NORTH STAR' departs Williton for Bishops Lydeard on 21st June 2021 image © by Railcam UK and the WSR
The DEPG's 'celebrity' Class 47 number 47 077 (D1661 47613 47840) 'NORTH STAR' has moved from Williton to Bishops Lydeard under her own power. The gleaming loco left Williton at 10:15 for the run to Bishops Lydeard, marking the first time that this loco has run on WSR metals since 2017. The loco was under the control of WSR Chief Traction Inspector Merv Hebditch with DEPG Chairman Martin Howard as secondman.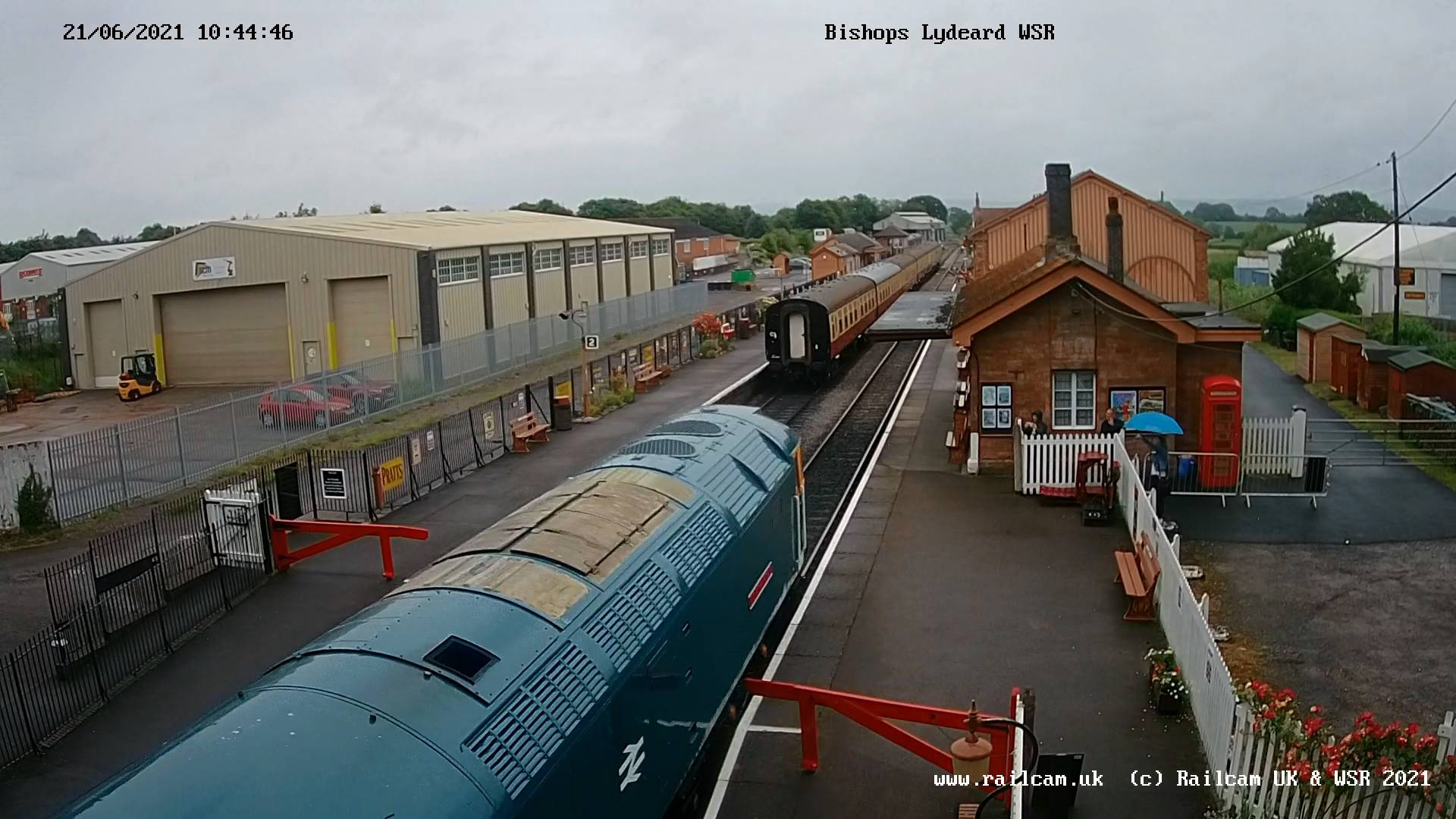 The loco will remain at Bishops Lydeard pending transportation to the North Yorkshire Moor Railway (see Depot News – week ending 20-Jun-21 post for more details).
Many thanks to all who were involved in this major effort !
Many thanks also to Railcam UK and the WSR for providing these webcam services.