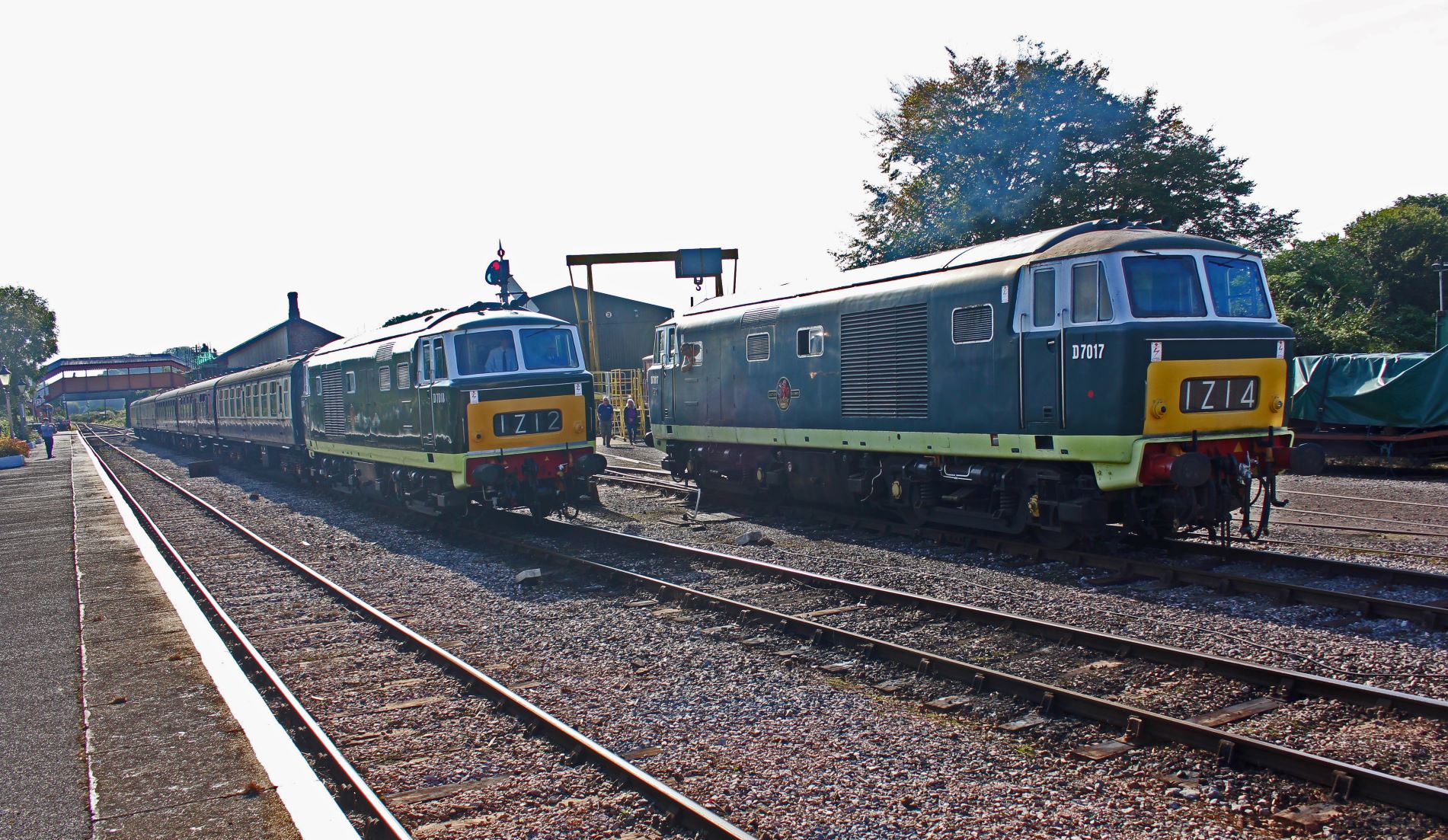 Beyer-Peacock 'Hymek' D7017 takes exercise in the south yard at Williton as sister D7018 passes with the excursion special to Dunster on 16th October 2021. Photo by Peter Nicholson © CC BY-NC 3.0
We continue to receive messages of appreciation from those who rode behind 'Hymek' D7018 on the 16th October. It seems that we made a lot of people very happy with our 2021 programme of 'excursion' specials and we can't wait until next year so that we can do it all again – hopefully with more dates, more mileage and more variety in terms of motive power.
We very much look forward to running through to Minehead next season, not just for the mileage but for the additional interest of Minehead station and all of the activities that take place there. The Seaward Way Level Crossing work has moved to the testing and commissioning phase, which will then be followed by crew training to allow the line to re-open through to Minehead in Spring 2022.
Seaward Way level crossing has been completely renewed and upgraded to full barrier and CCTV surveillance to meet modern safety standards and to take account of the increased traffic on this relatively new road. Photo taken on 18th October 2021 by Richard Neal © CC BY-NC 3.0
The 2021 running season is behind us now, so our focus is shifting to the winter maintenance program and the preparations necessary for our Class 33 'Cromptons' to support the 'Winterlights' and 'Santa Express' services, but more about that next week.
There is still one more week of timetabled steam running on the WSR, and our Chairman Martin Howard has been covering the Sunday Class 03 'shunt-release' driving turn today and will also be covering the same turn next Sunday. Many thanks to Martin for covering so many driving turns this season, while also covering all of his DEPG duties and activities !
The WSR's Class 03 D2133 has put in a lot of hours this season, with the thrice-daily shunt-release operation at Dunster West. This ex-BR and ex-British Cellophane locomotive is pictured with WSR/DEPG driver Robin Fisher working the shunt-release on the 'excursion' special on 16th October 2021. Photo by Ian Monkton © CC BY-NC 3.0
MANY THANKS to all who have worked so hard to deliver this running program and also to those who bought a ticket or merchandise during this 2021 running season, and in doing so contributed to making the case for more diesel-hauled services on the WSR next year !
LOCO NEWS:
Class 52 D1010 'WESTERN CAMPAIGNER' – more great news this week – more brand new parts have been fabricated for the body repairs by Colin F, using steel that has been purchased using the funds raised by the D1010 RESTORATION APPEAL. Thank you very much !
The photos below show the progress that has been made in making a replacement valance for the buffer beam of the loco. Each end of the loco carries two such valances, each a mirror image of the other.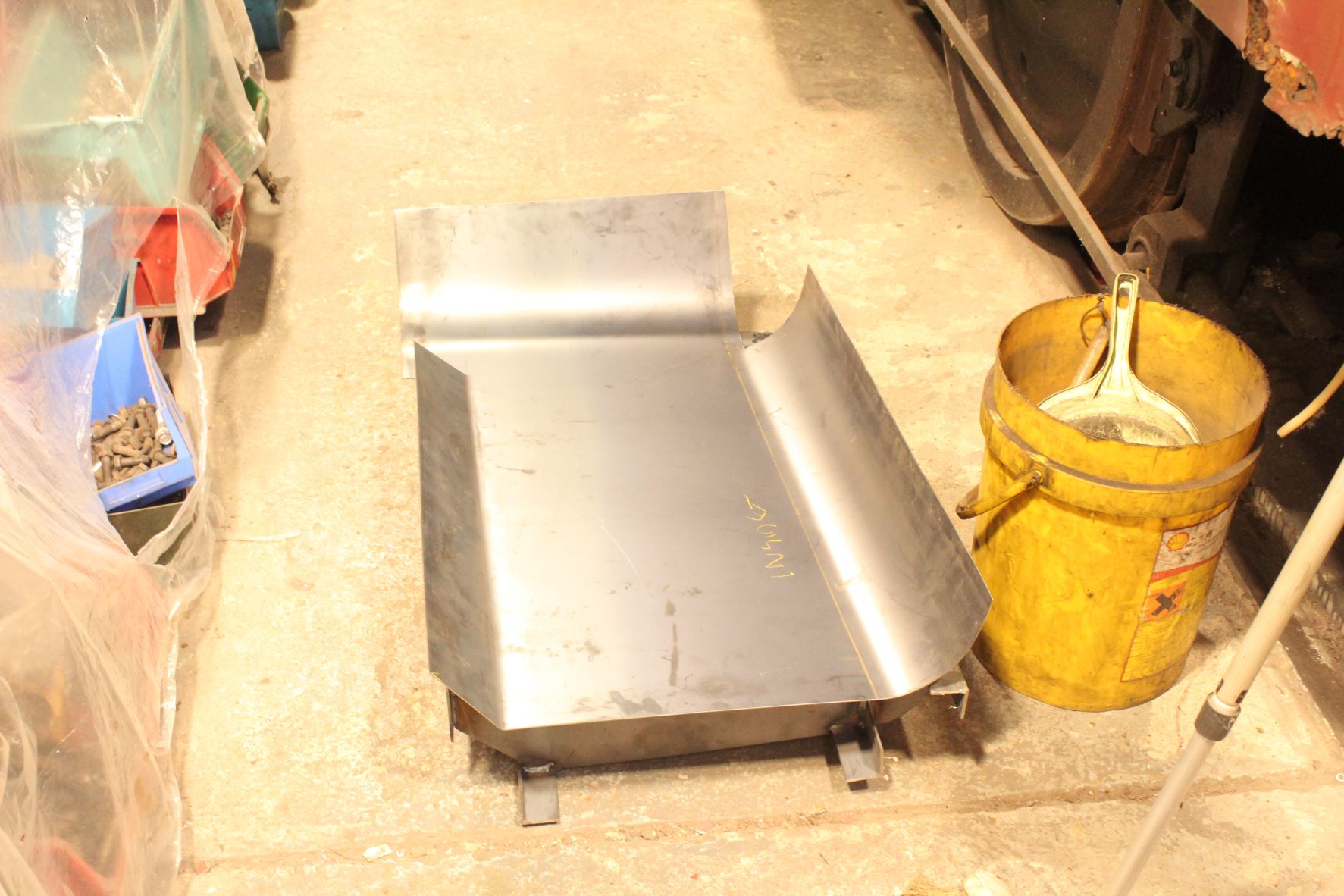 D1010 – brand new steel sheet being cut and formed for the skin of the replacement valance required at the 'A' end of the locomotive. Pictured at Williton on 19th October 2021 by Terry Deacon © CC BY-NC 3.0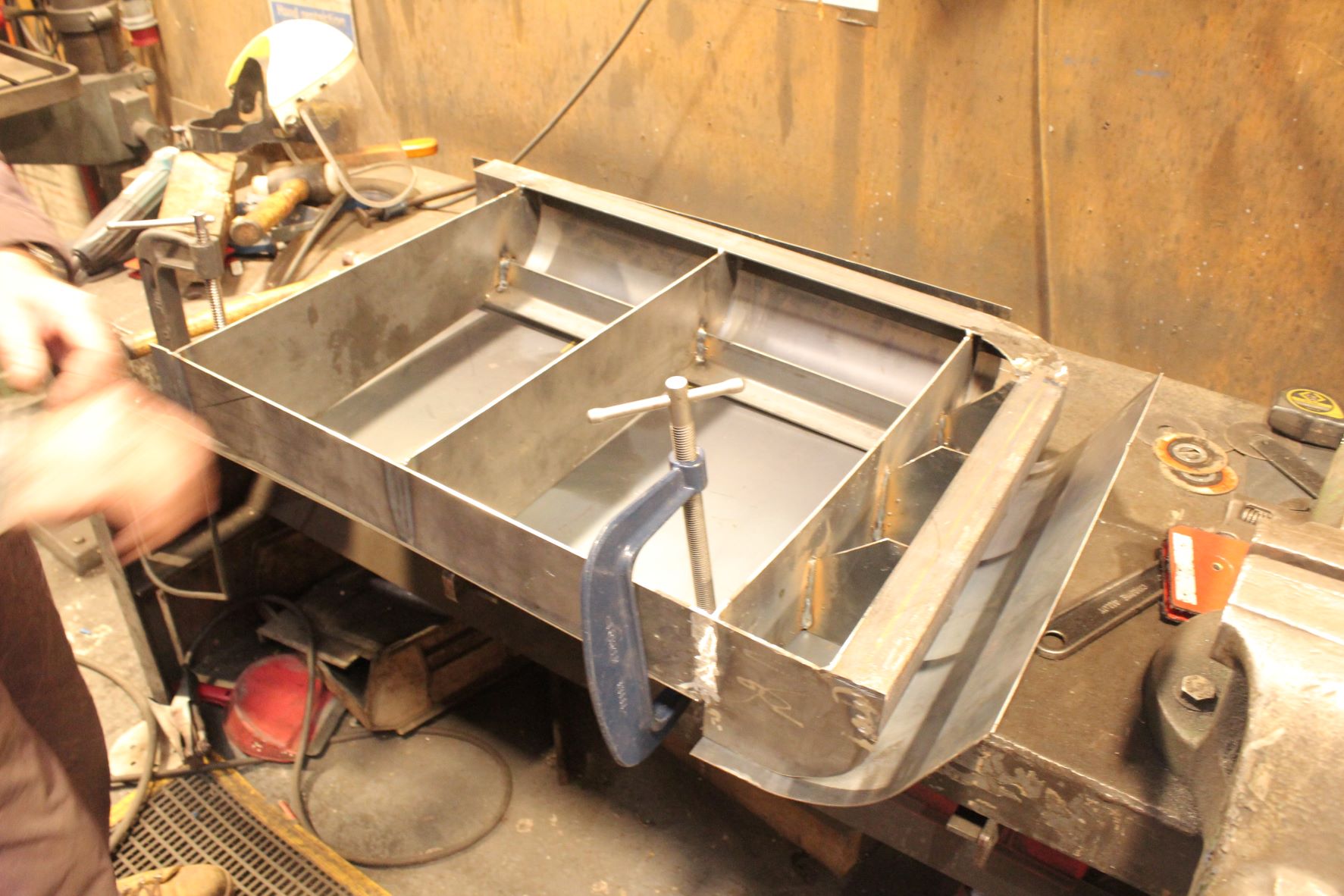 D1010 – the skin is clamped into place on the newly constructed framework by volunteer Colin F before welding it into place. Pictured at Williton on 19th October 2021 by Terry Deacon © CC BY-NC 3.0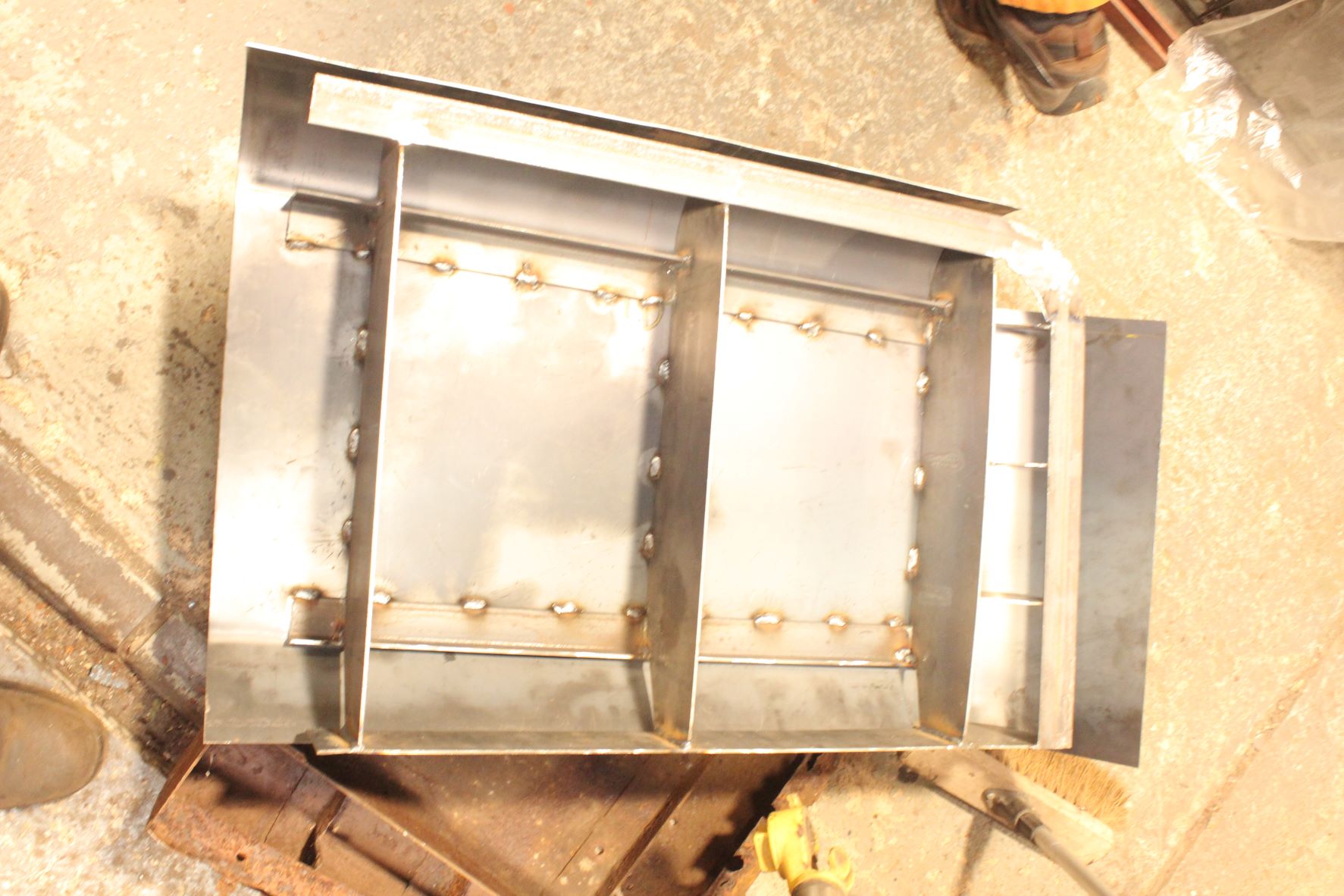 D1010 – the skin and the frame have been welded by Colin F to create the replacement valance required at the 'A' end of the locomotive. Pictured at Williton on 19th October 2021 by Terry Deacon © CC BY-NC 3.0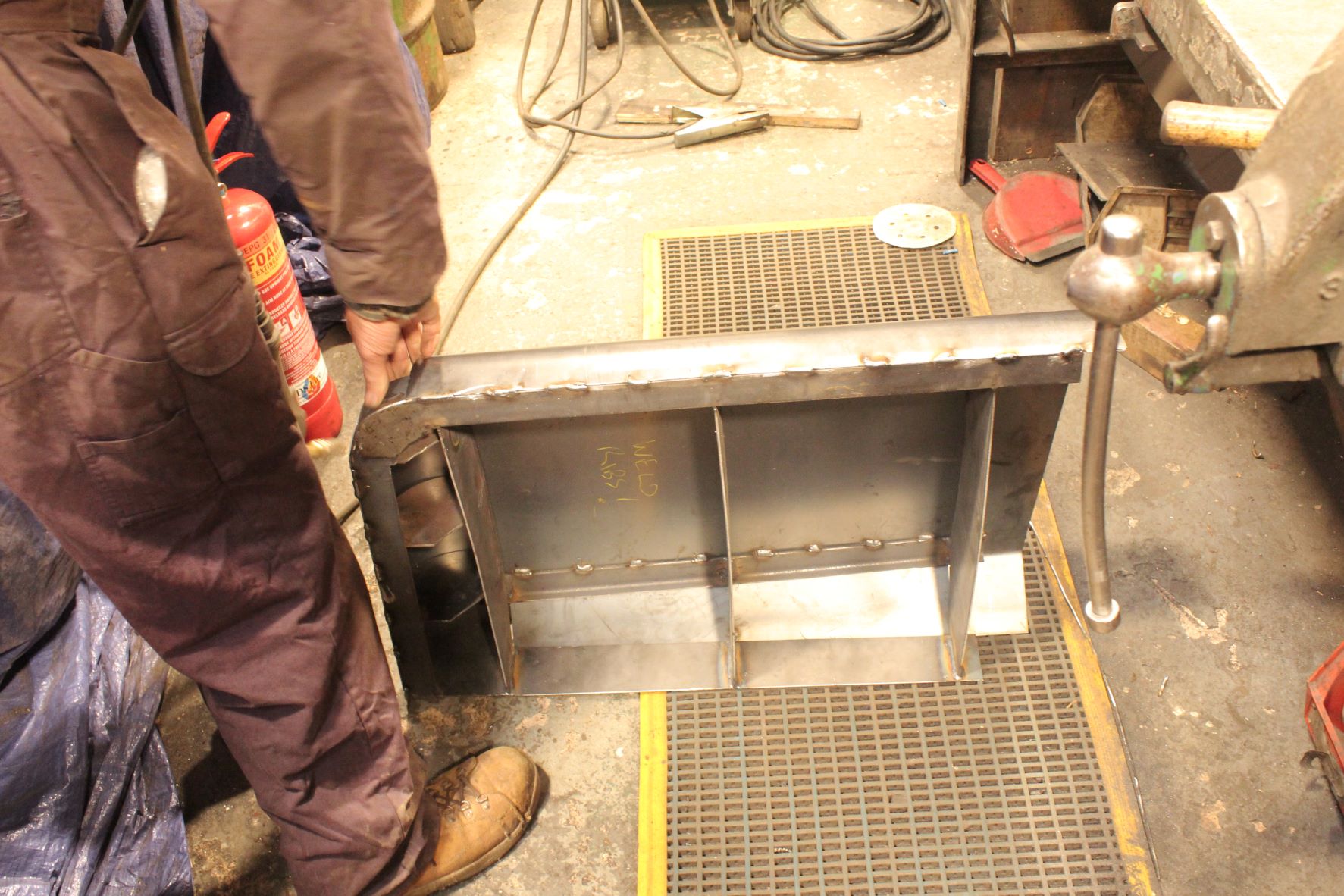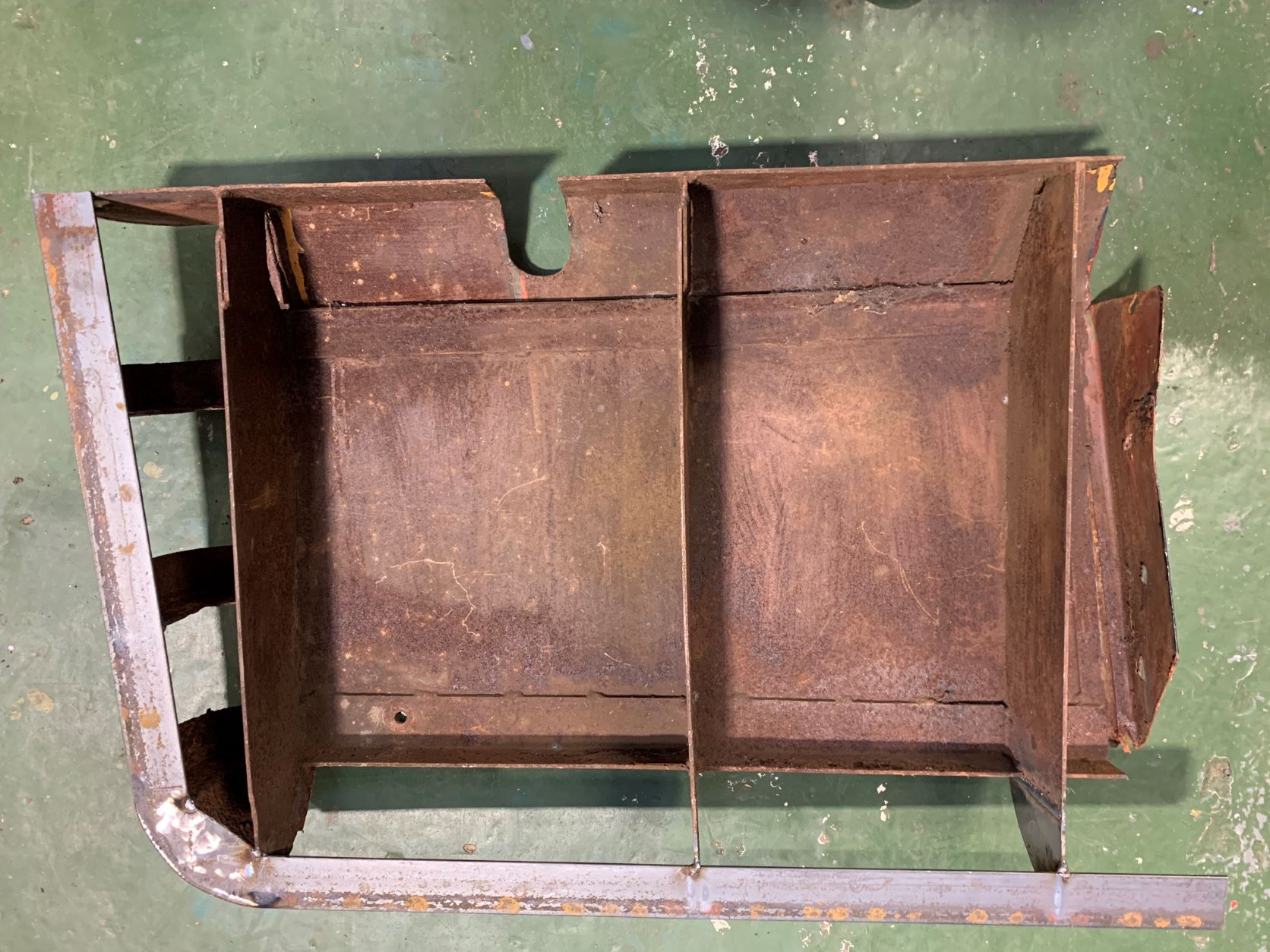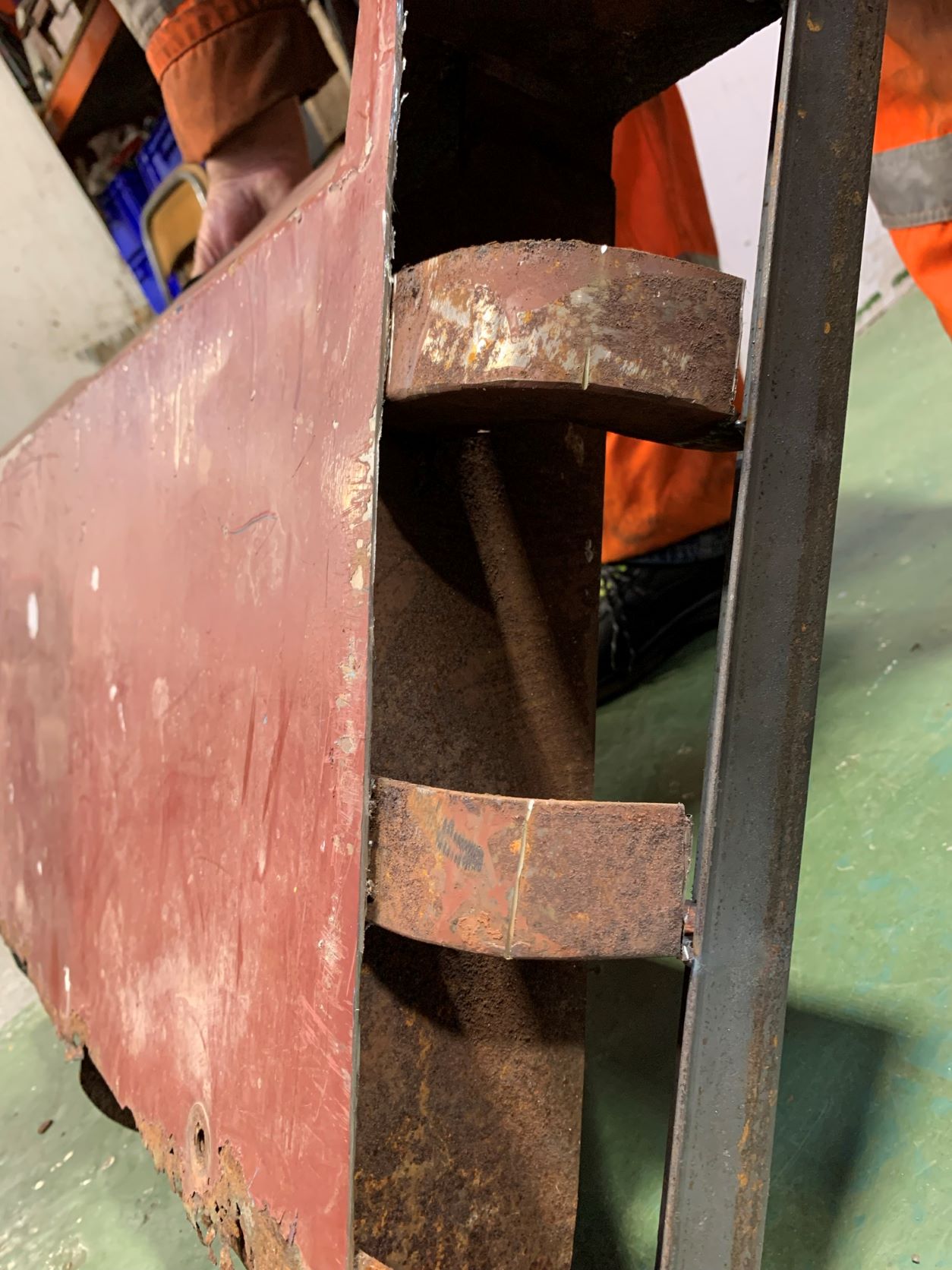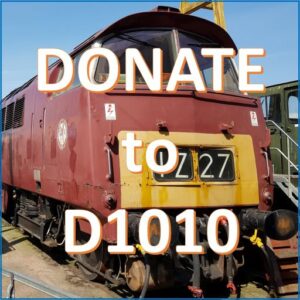 D9518 manganese steel wear plates (12 in total) were cleaned up by Mike E at Williton on 23rd October 2021. Photo by Terry Deacon © CC BY-NC 3.0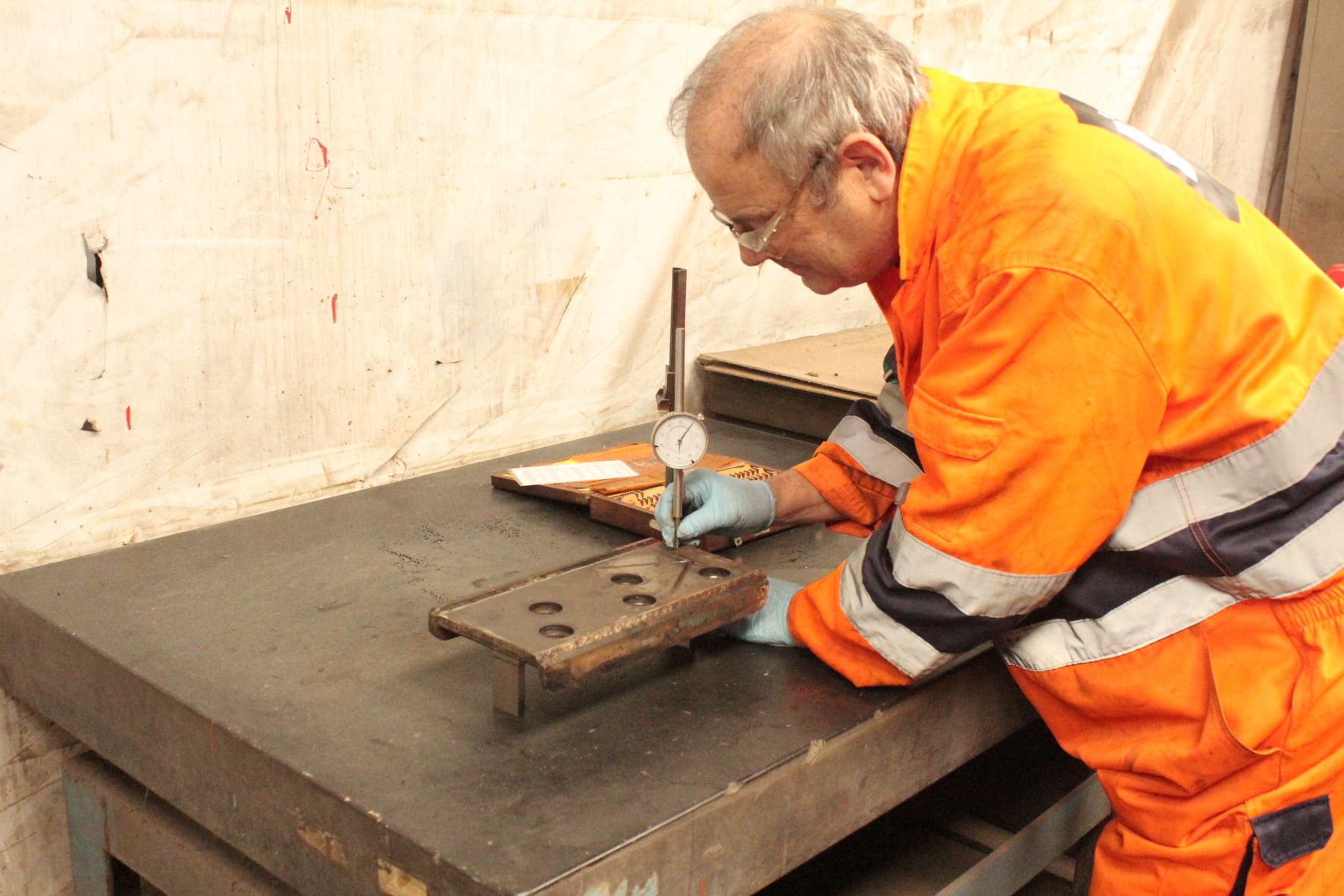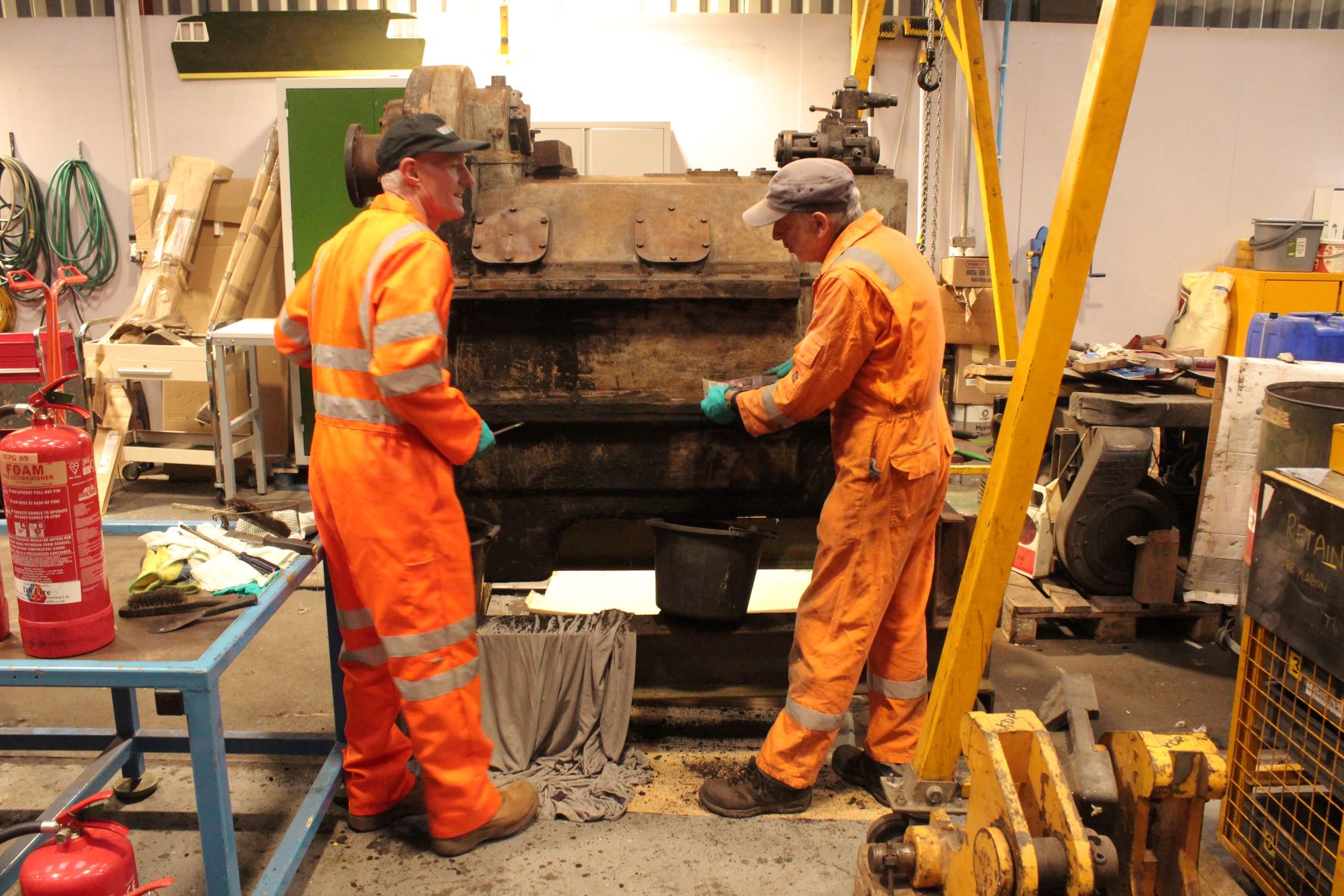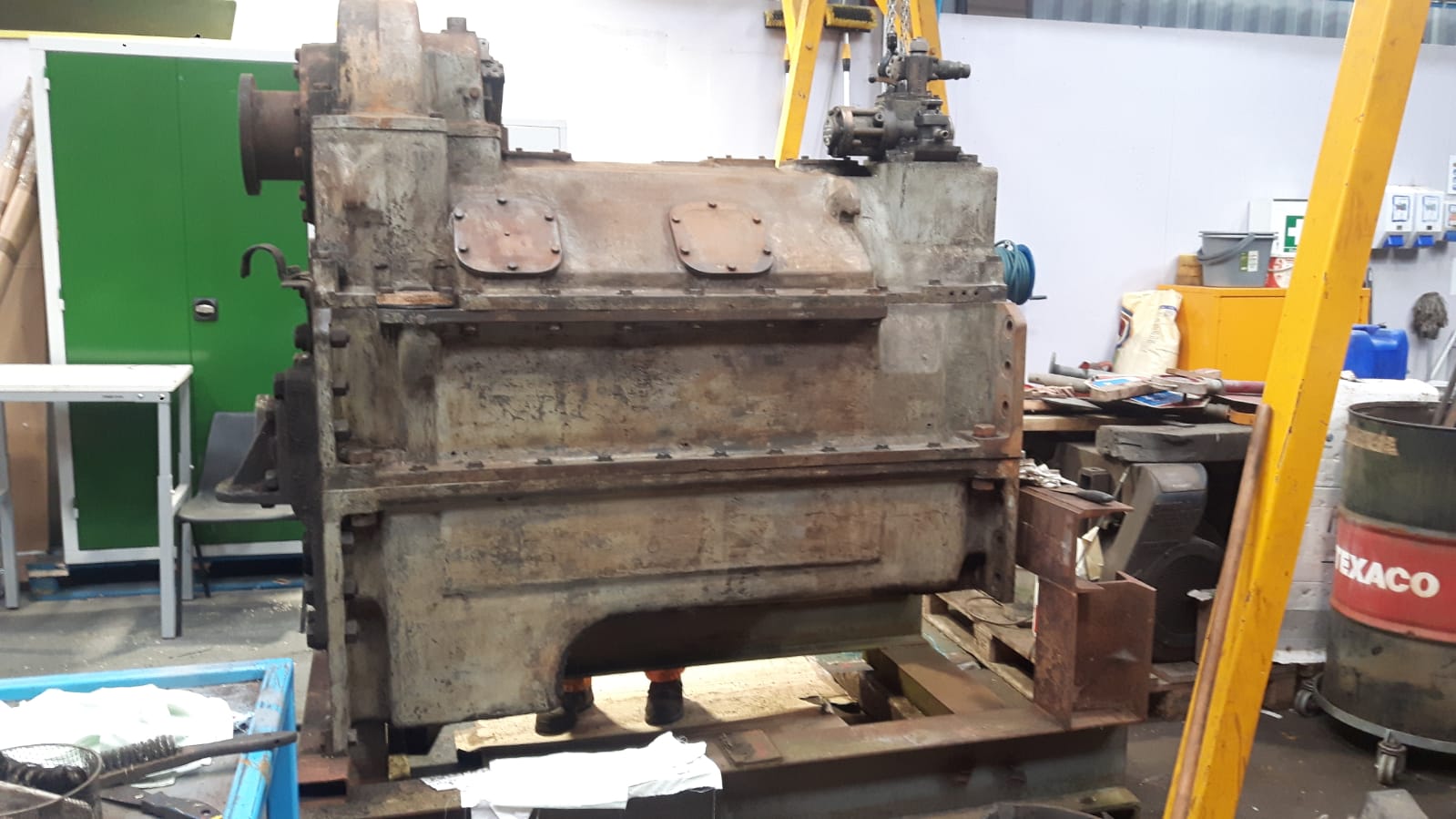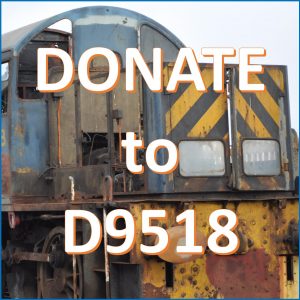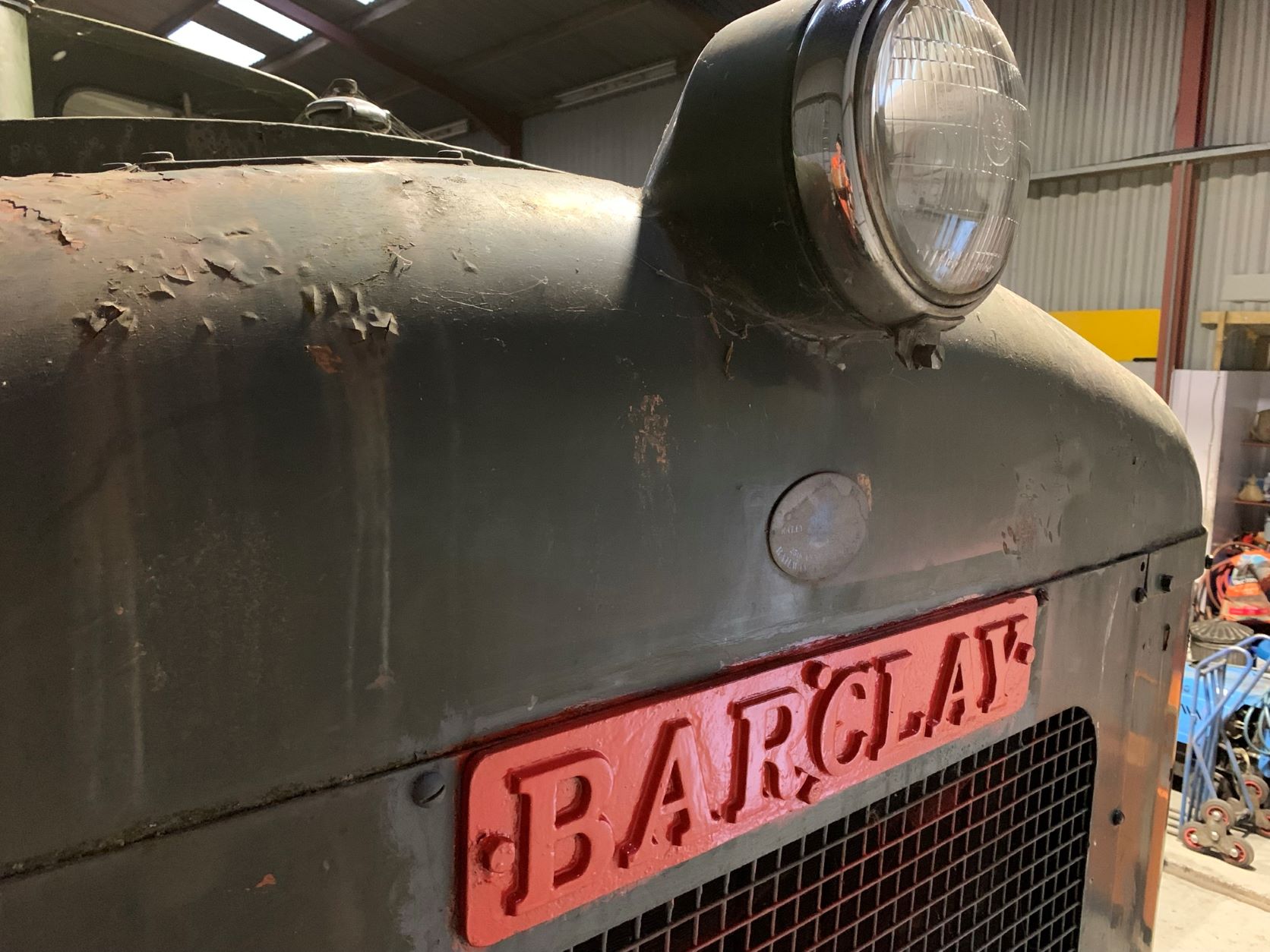 Andrew Barclay number 578 (ROF No. 1) is waiting for a volunteer to carry out needle-gunning for loose paint and rust removal before priming and painting. Pictured at Williton on 23rd October 2021 by Andy Royal © CC BY-NC 3.0
Many thanks to all of our volunteers who are hard at work cleaning, painting, maintaining, restoring, managing and fund raising for our fleet of heritage locomotives !
BOOK REVIEW – we are pleased to announce that our online store now includes a new book from well-known author Roger Geach and associate Michael Mercer, covering all 74 of the much-loved Class 52 'WESTERN' locomotives, featuring photos from Barry Nicolle and others, taken during the period late-1960s through to the withdrawal of the class on that fateful day in February 1977.
This new A4 softback book is entitled 'WESTERN VENTURE' and is available by clicking on the image below: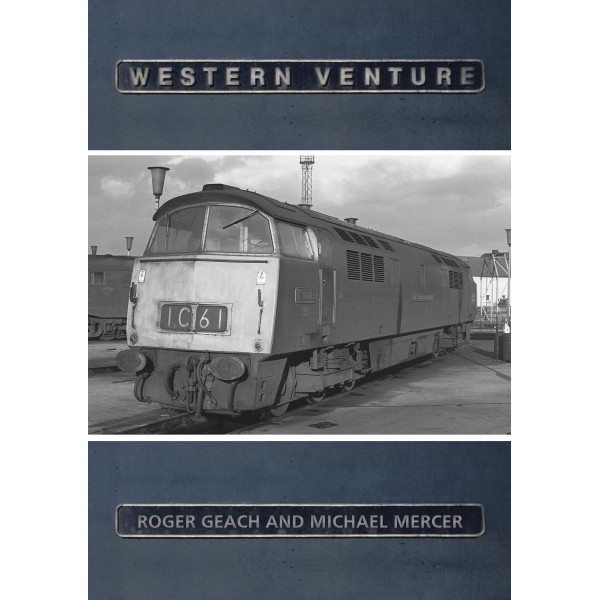 All proceeds from the sale of this book go to the D1010 Restoration Fund, as per the agreement with Roger Geach. Please get your copy while stocks last.
And speaking of new publications, our DEPG 2022 CALENDAR is now IN STOCK in glossy A3 landscape format. Here's a summary of the 12 high-resolution photos that have been so kindly donated by our members and supporters this year: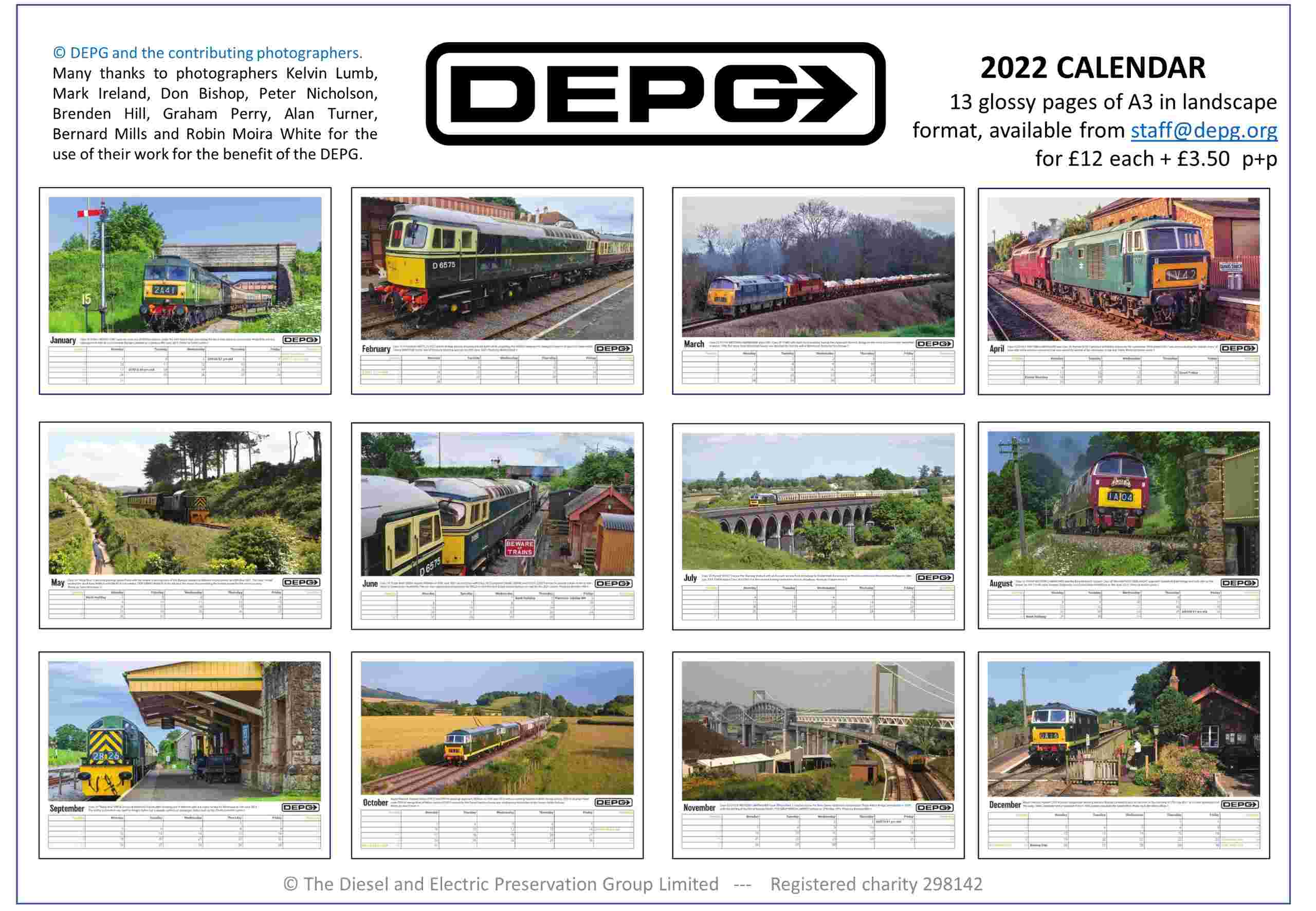 There is an animated video on our website that steps through the calendar month-by-month, so CLICK HERE to view the animation.
We have been able to keep the price the same as last year, so the calendar will again cost the princely sum of £1 per month, so we think that is a bargain that is not to be missed. Click here to order your copy while stocks last.
ON SHED – a new theme this week as we feature one of the excellent photographs by BARRY GAY, who has kindly donated many of his photographs to the DEPG for use in our publications and to share in the roundups. Many thanks to Barry for his generosity and for his support.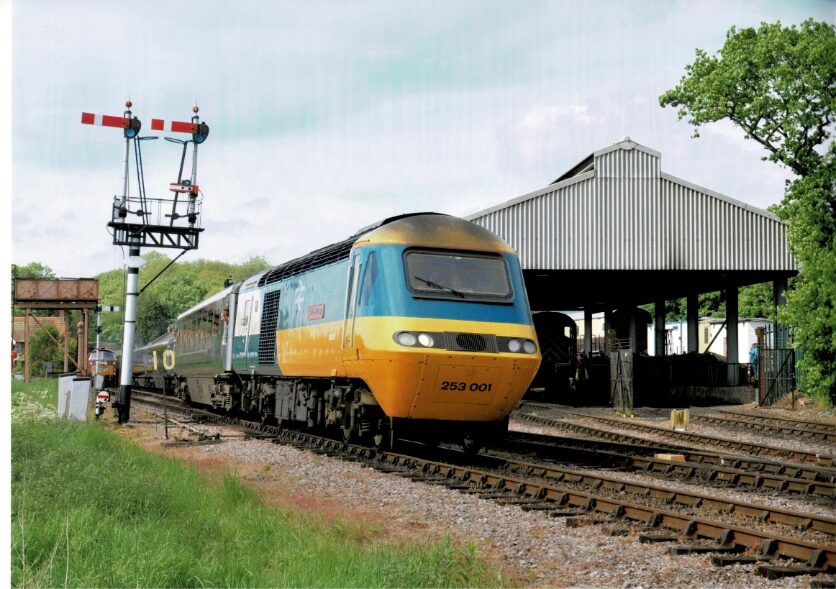 HST power car 43002 (from set 253 001) 'Sir Kenneth Grange' (now part of the National Collection) heads 'The Somerset Explorer' railtour out of Bishops Lydeard past Westridge Shed where the silhouette of Class 09 D4107 (09 019) is clearly visible. Class 52  D1010 'WESTERN CAMPAIGNER' stands at the platform carrying 'THE BRISTOLIAN' headboard on Saturday 13th May 2017. Photo by Barry Gay © CC BY-NC 3.0
DEPG NEWS – The Autumn 'work week' starts on Saturday 30th October and runs until Saturday 6th November, so we welcome volunteers old and new to come along during that week and help us with tasks that are both loco-related and infrastructure-related. We have tasks to suit all capabilities, so we look forward to seeing you.
We are gathering information and articles for the next edition of the DEPG Newsletter, so please let me know if you have a story to contribute or if you have suggestions for content that you would like to see included.
We held a DEPG Board Meeting on Saturday 23rd October and we will share a synopsis in the next roundup or as soon as possible. We hope to hold a volunteers' meeting at Williton on Saturday 30th, after lunch.
OTHER DEPG NEWS – social media coverage of the return to service of Class 44 'Peak' D4 'GREAT GABLE' resulted in discussion about the railtours that were organised by the DIESEL & ELECTRIC GROUP (the forerunner of the DEPG) back in 1977. The first railtour ran on 1st October 1977, to commemorate the class of heavyweight 1-Co-Co-1 diesel-electrics designed and built by BR at Derby Works, and was a total sell-out, so a second run was organised for 15th October.
The re-run carried an improved headboard and we still have this headboard today, so Ian rescued it from the shed and mounted it on D6566 (33 048) which is another Sulzer-engined machine (besides which, it wouldn't fit on a 'Hymek' or a 'Western' at all – and evidently, because of the headlamp, didn't quite fit on the 'Crompton' either!).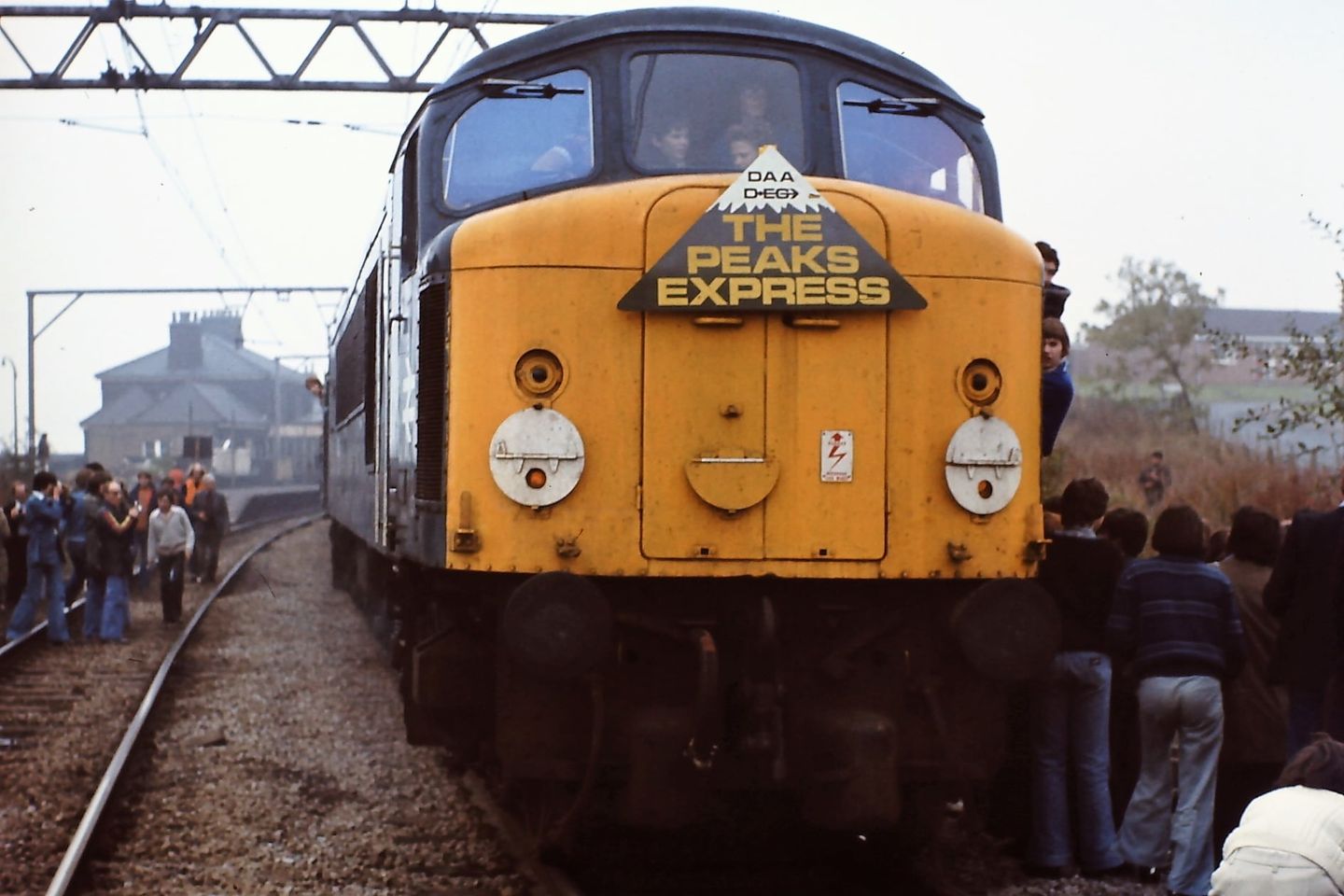 BRCW Class 33 'Crompton' D6566 (33 048) poses at Williton on 16th October 2021 with the headboard of 'THE PEAKS EXPRESS' rerun from 15th October 1977. Photo by Ian Robins © CC BY-NC 3.0
Many thanks to Julian for providing permission to use his photograph.
DEPG WEBSITE: Please take a look at our online store – we now have our new 2022 CALENDAR and the newly-added PRE-OWNED BOOKS (there are plenty more yet to be added so keep an eye on this product category) and much more. Thanks in advance ! We intend to add DEPG beanie hats and DEPG fleece jackets soon, but please let us know if there is something else that you think we should be offering.
WSR NEWS: This coming Saturday 30th October will see an event being hosted at Bishops Lydeard where all of the support organisations across the railway will gather to welcome prospective volunteers and explain the opportunities available, covering all kinds of work from engineering through to gardening to administration and historical records archiving.
The railway (and the DEPG) depends on volunteers and we certainly need the help, so if you have some time and you want to make new friends and/or learn new skills, come along to Bishops Lydeard on Saturday or click on the image below or follow this link to find out more.

Go to previous Weekly Roundup post
---