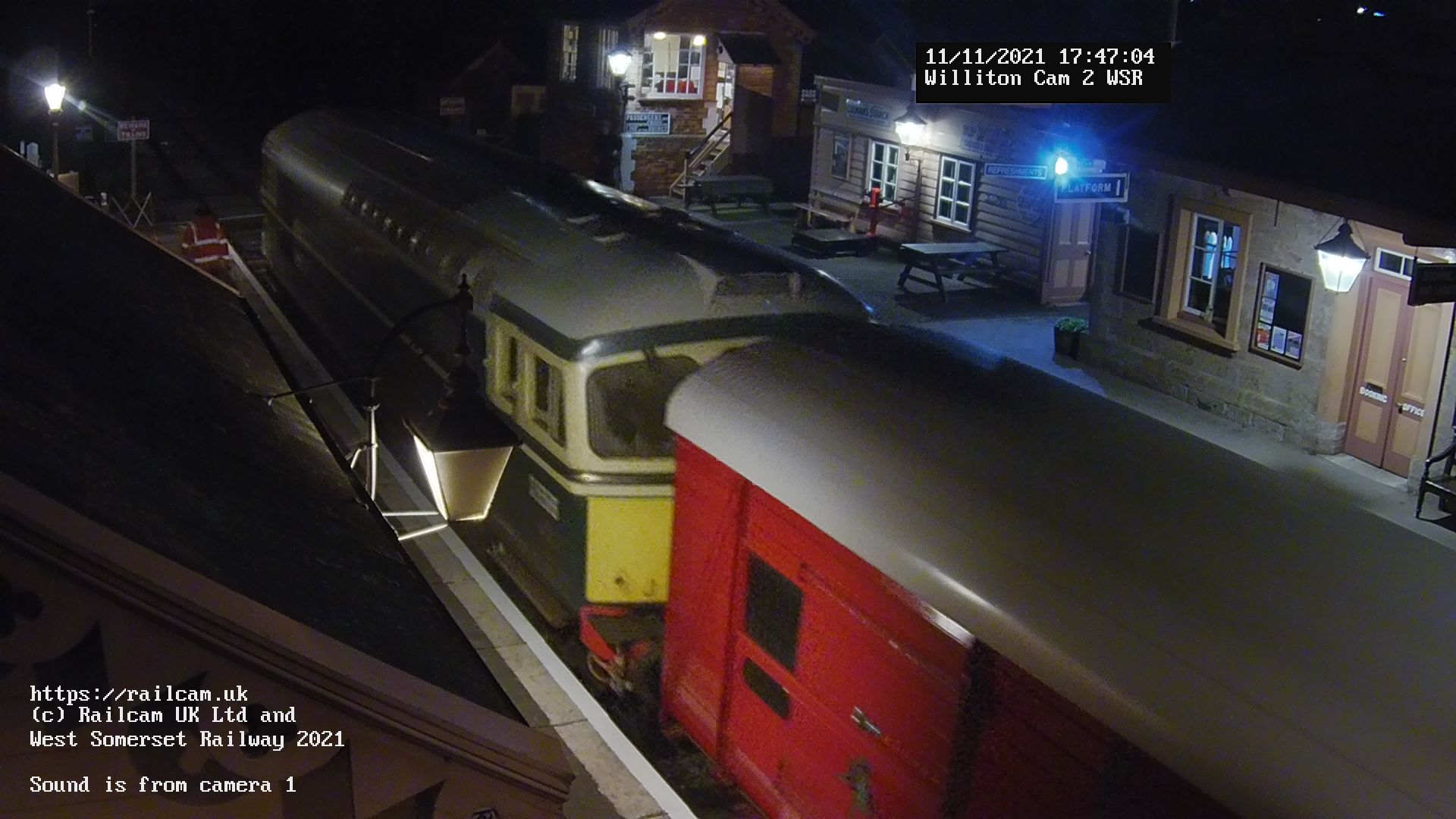 The Southern Region pairing of Class 33 'Crompton' D6566 (33 048) and 'Parcels and Miscellaneous Van' PMV number 1464 is caught on camera at Williton while on a test run on 11th November 2021. Autocapture image by Railcam UK and the WSR  © CC BY-NC 3.0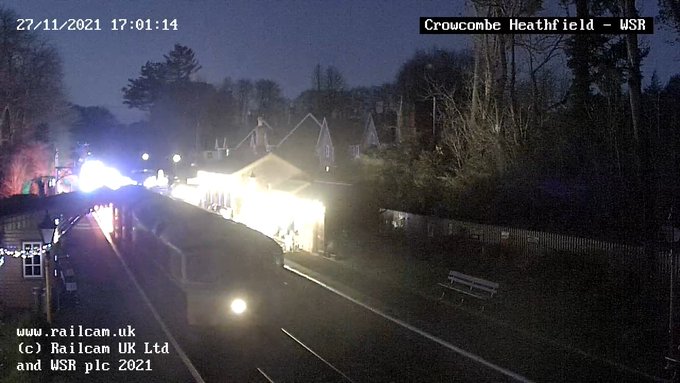 BOOK REVIEW – we feature a pre-owned book by well-known author Bernard Mills that has been donated by a member in support of the D1010 RESTORATION FUND and which has an extremely long title : DEVON AND CORNWALL – THE CLASS 47 YEARS – CLASS 47 – A WEST COUNTRY SYMPOSIUM'. This paperback book runs to 144 pages and is absolutely packed with photos of '47s' in all kinds of liveries, mostly on passenger duties but with some photos on freight in the far southwest of the UK including the former LSWR line to Salisbury and Waterloo. Also pictured with the '47s' are the occasional 'Western' and 'Warship' and the detailed captions and additional information make it quite an engrossing read. Well worth the £12.50 that we are asking for it, all of which will go toward the D1010 RESTORATION FUND. Click on the image below for a link to our online store.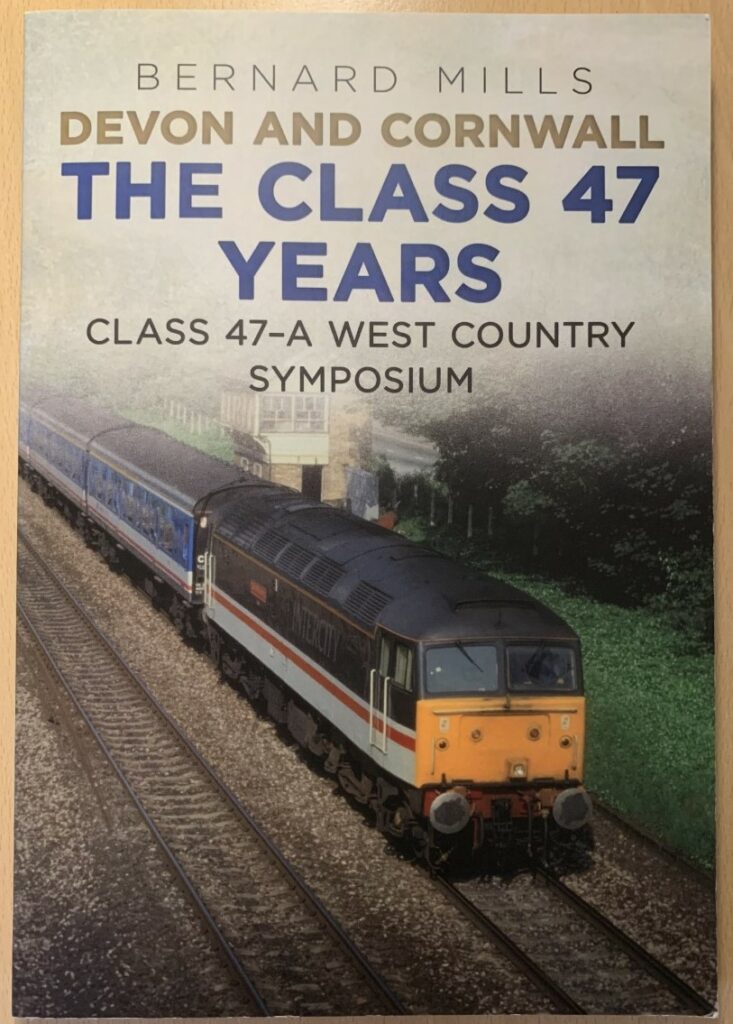 On the subject of publications, our DEPG 2022 CALENDAR stock level is now down to SINGLE FIGURES, so ACT NOW to get your copy WHILE YOU CAN !
Here's a summary of the 12 high-resolution photos that have been so kindly donated by our members and supporters this year and are now presented in this 12-page A3-size glossy heavyweight calendar: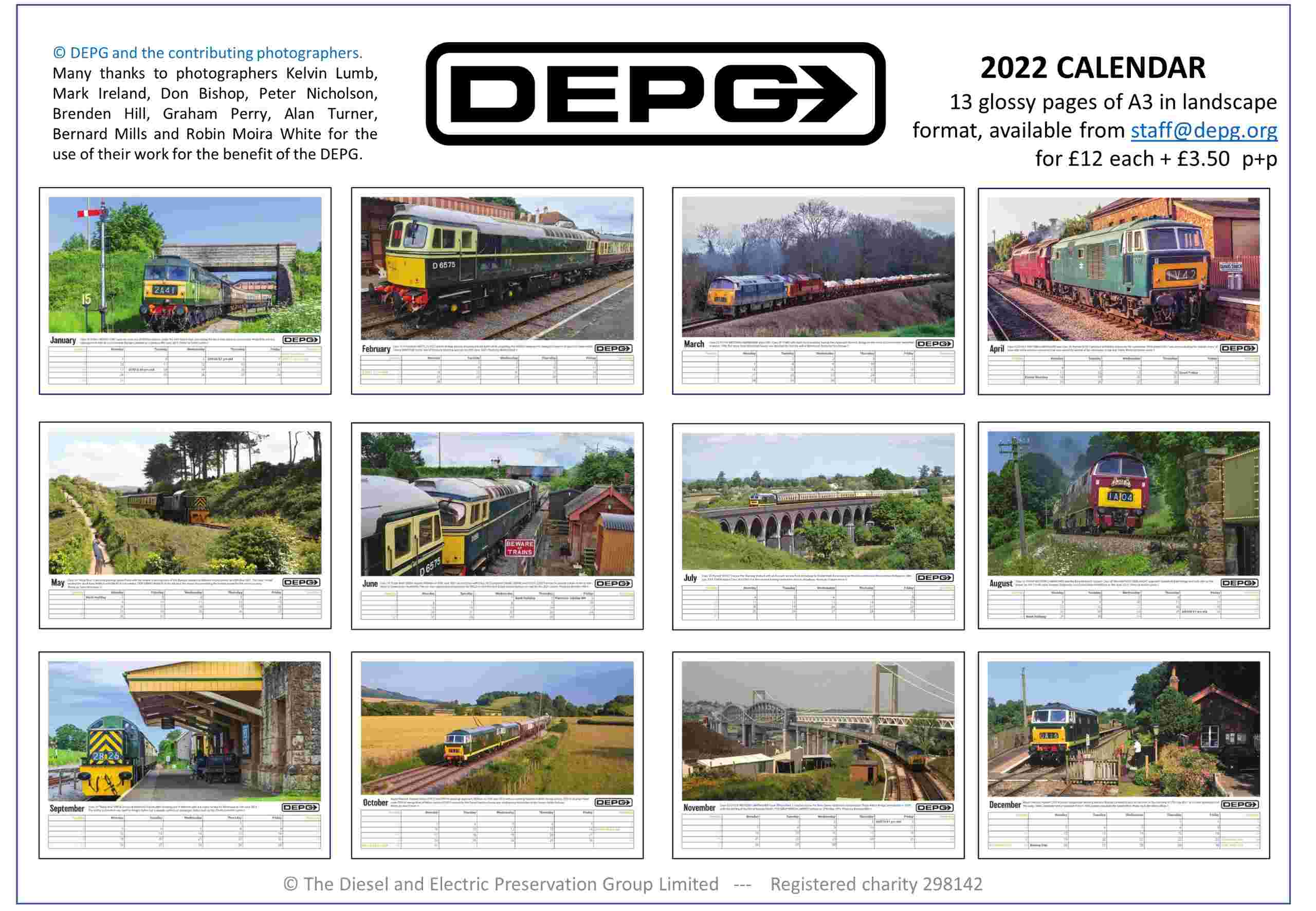 There is an animated video on our website that steps through the calendar month-by-month, so CLICK HERE to view the animation.
We have been able to keep the price the same as last year, so the calendar will again cost the princely sum of £1 per month, so we think that is a bargain that is not to be missed. Click here to order your copy while stocks last.
ON SHED – our participation in the RAILWAY STUDIES AND MODELLERS SHOW at Newton Abbot library has made us aware of the extensive collection of railway photographs and documents that comprise their Railway Studies Collection and are available online. One of our regular photographic contributors, Barry Gay, has shared a number of his own photographs of Newton Abbot depot that we will be featuring under this heading for the next few weeks, so here's another one from Barry's excellent collection: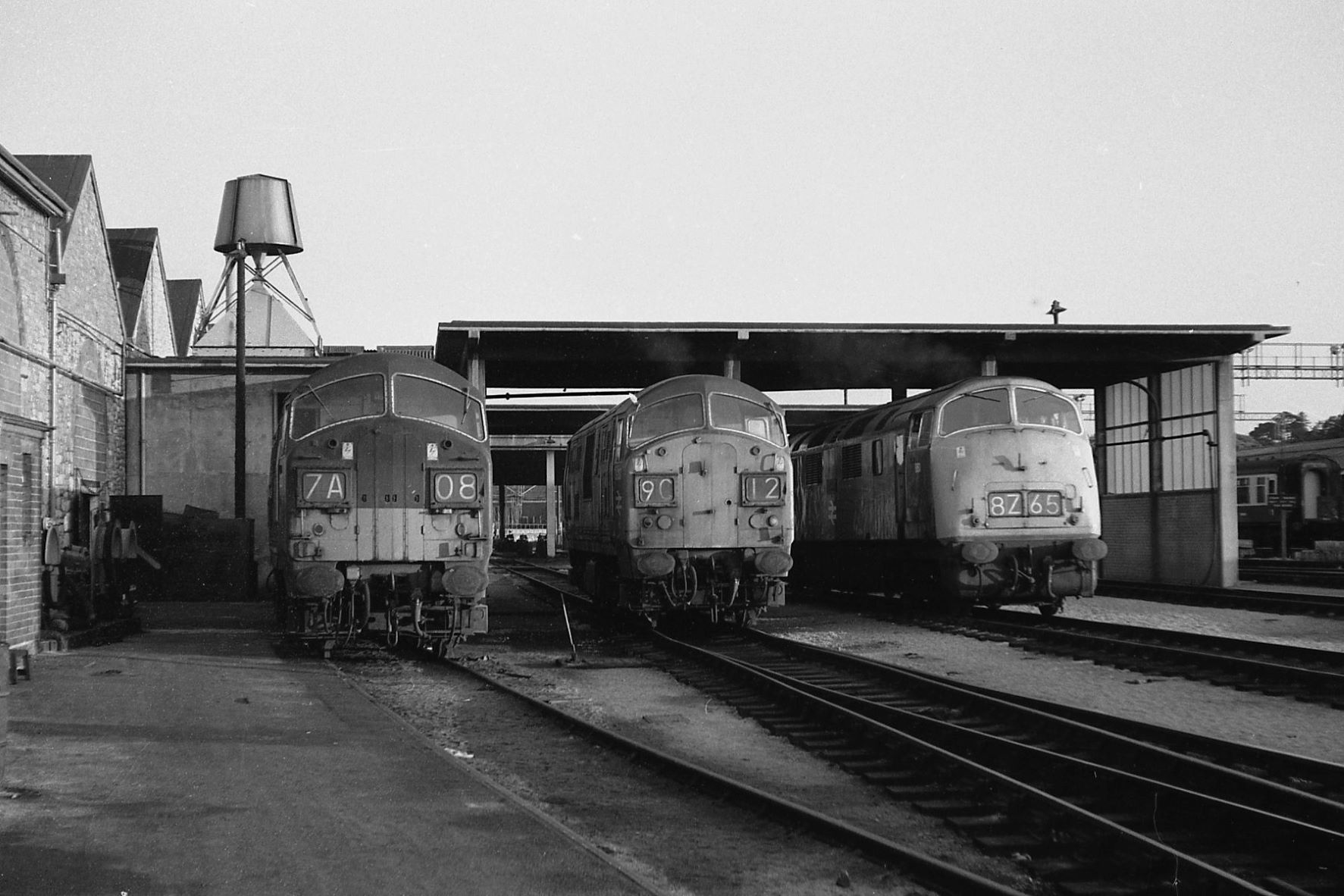 In this view of Newton Abbot loco sheds, taken on the evening of 5th July 1971, the North-British diesel-hydraulics hold sway, with Class 22 6323 on the left (out of use, having been withdrawn from service on 22nd May) and sister 6337 in the centre, alongside Class 43 'Warship' 861 'VIGILANT', both still in service, having just been fuelled. However, both locomotives were out of sevice just three months later and all three were broken up at Swindon in 1972. Photo by Barry Gay © CC BY-NC 3.0
Many thanks to Barry for sharing his photos with us all !
DEPG NEWS – the synopsis of the DEPG Board Meeting that was held on Saturday 27th November will be shared with members (for whom we hold email addresses) later this week. The latest edition of the DEPG Newsletter is being mailed and should be dropping through your letterboxes later this week. For members who have opted for fully paperless membership, the pdf version will be sent to you by email. If you are a member and you have not received your newsletter, please use our CONTACT FORM to let us know. The same form can be used if you want to go fully paperless. Thanks !
DEPG WEBSITE – we have added three new products to our webstore, all of which have a seasonal bias, so click the photos or the links below to find out more !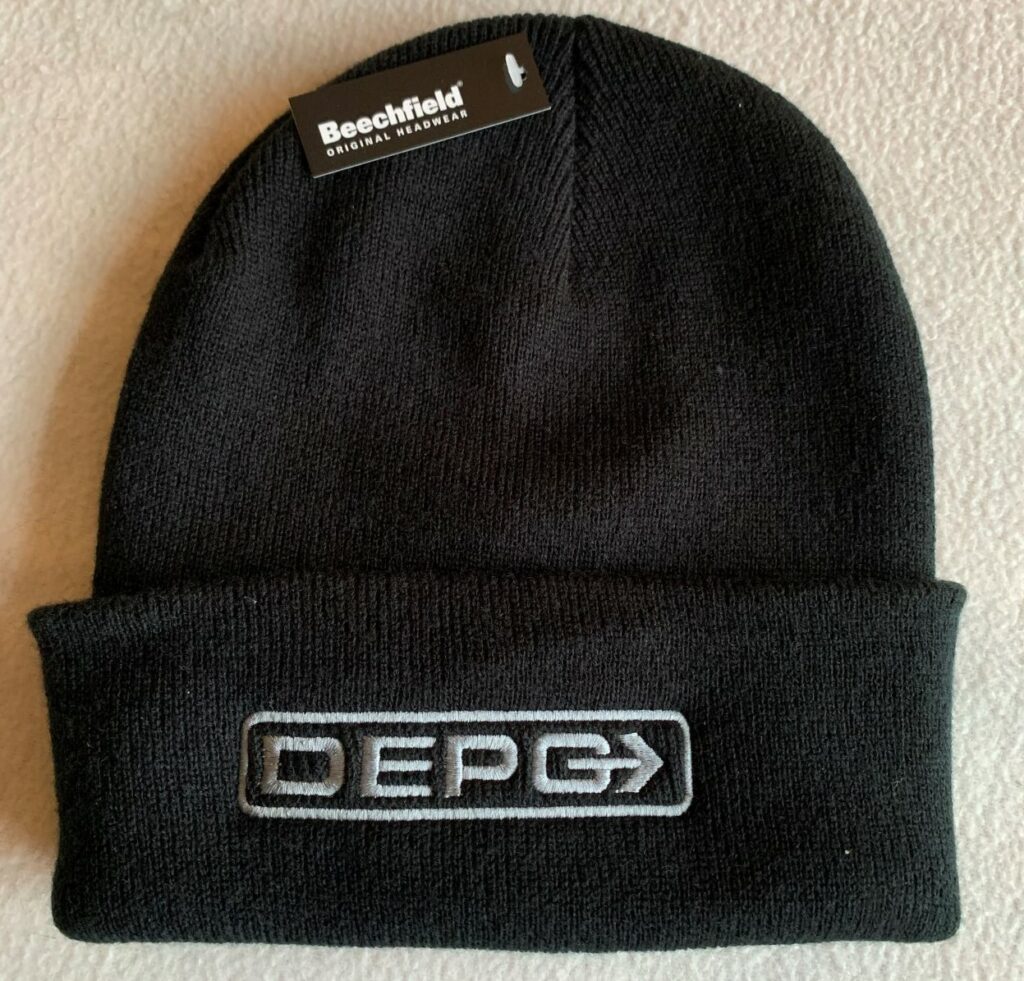 DEPG beanie hat, one size, silver embroidery on black – a good quality and warm hat for £12.50 incl VAT plus P&P.