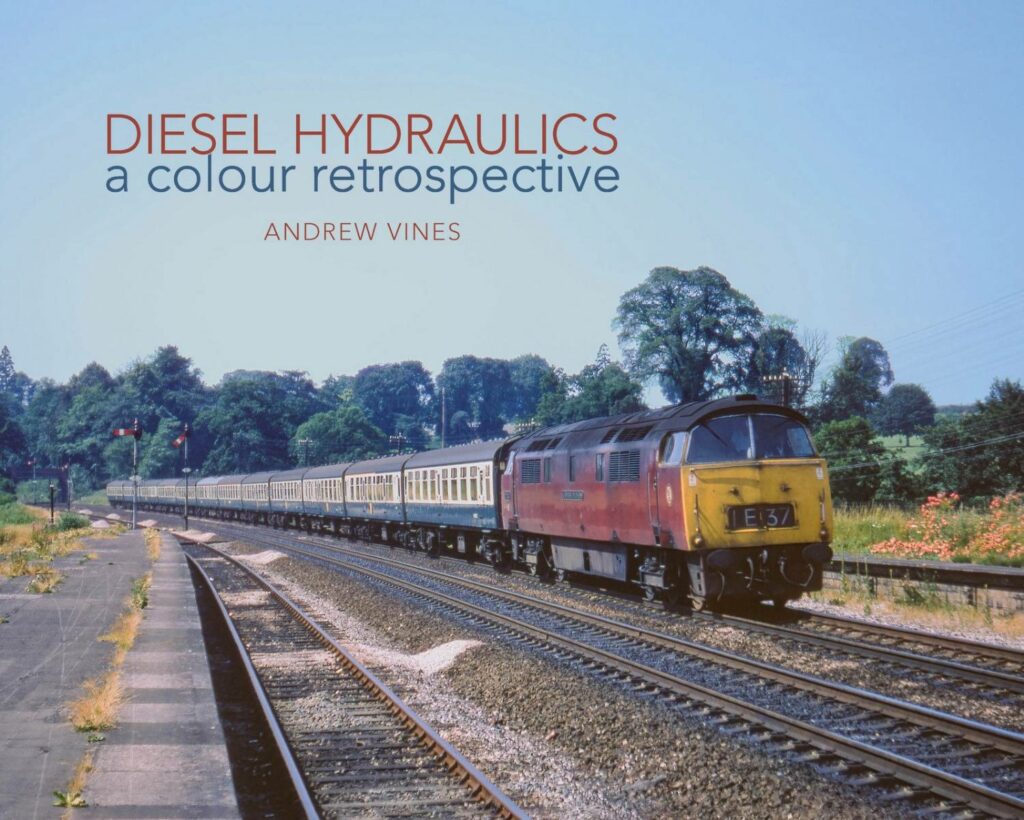 Here's Neale's opinion about this book:
"The latest edition to the very long list of publications relating to diesel-hydraulic Locomotives is this sumptuous 128-page volume in full colour (except for the last photograph) compiled by Andrew Vines. In terms of overall quality in respect of content and reproduction, this publication is a truly wonderful evocation of mainline diesel hydraulic operation and must rank as one of the best publications on the subject produced in recent times.
The book commences with a neat and tidy introduction by the author, who lists several well known diesel-hydraulic historians/enthusiasts who assisted him with various details. The names of Mark Alden, Steve Harrod, Martin Street, Neil Phillips, Hugh Dady and Robert Carroll need no introduction and indicate the skill and care undertaken in the production of the book. All these inputs add greatly to the very high quality of this superb tome. Then what follows is a quite dazzling selection of mainly unpublished photographs, organised into twelve chapters and epilogue :
 Main Lines West

 People

 Wessex 

 Milk and Parcels

 To the Midlands and beyond

 Workshops Depots and Stabling Points

 South Devon

 Freight

 Southern Routes

 Stations Large and Small

 Beginnings and Endings in the Duchy 

 Fifty years on

 Epilogue (monochrome study of D827 & D832 on the blocks at Paddington)
There are really so many beautiful and rare images not previously published, but in order to try and give a flavour, I will pick out a handful in order to whet the appetite for this gorgeous book. Few will be aware of a long-closed freight branch near Truro called Newham, but this volume depicts D1054 'WESTERN GOVERNOR' deputising for the more normal Class 22 in what is without doubt a rare image.
People will be aware of 'Hymek' workings in West Wales, but images of milk traffic on the truncated Carmarthen-Aberystwyth line are distinctly rare, so the image of D7100 at Pencader Junction is particularly welcome. The image of 'Hymek' D7043 at Ilfracombe will I'm sure be similarly appreciated by diesel-hydraulic enthusiasts, as will the image of D9525 shunting the Square Grip Reinforcement sidings at Keynsham. Pictures of D600 'Warships' are always of interest, and this volume contains a lovely portrait of D600 in blue livery, shunting passenger stock at Penzance. Photographic reproduction is excellent and each image is accompanied by clear, concise and accurate captions.
Commendably, the author included a handful of images depicting the various preserved locomotives which keep the diesel-hydraulic story alive. Quite rightly, Andrew Vines pays tribute to all those groups involved, which is very thoughtful. From the Group's perspective, D7017 is depicted at Roebuck Farm in 2009 and D7018 is featured at White Waltham on a Radyr-Acton coal train, the author acknowledging the huge effort required to return her to traffic following her major failure in 1995, again a very thoughtful caption.
Overall, this really is a superb book of the highest quality. The relative paucity of material of locomotives at work in South Wales and Gloucester area is the one very, very tiny drawback to this brilliant piece of work by Andrew Vines, but despite this minor quibble, I can unhesitatingly recommend this wonderful book to all those interested in the subject."
Many thanks to Neale for providing us with this report. Click this link to buy your copy from the WLA website.
On the subject of publications, our DEPG 2022 CALENDAR have been selling well, so ACT NOW to get your copy WHILE STOCKS LAST !
Here's a summary of the 12 high-resolution photos that have been so kindly donated by our members and supporters this year and are now presented in this 12-page A3-size glossy heavyweight calendar:
There is an animated video on our website that steps through the calendar month-by-month, so CLICK HERE to view the animation.
We have been able to keep the price the same as last year, so the calendar will again cost the princely sum of £1 per month, so we think that is a bargain that is not to be missed. Click here to order your copy while stocks last.
ON SHED – our participation in the RAILWAY STUDIES AND MODELLERS SHOW at Newton Abbot library has made us aware of the extensive collection of railway photographs and documents that comprise their Railway Studies Collection and are available online. One of our regular photographic contributors, Barry Gay, has shared a number of his own photographs of Newton Abbot depot that we will feature under this heading for the next few weeks, starting with this one: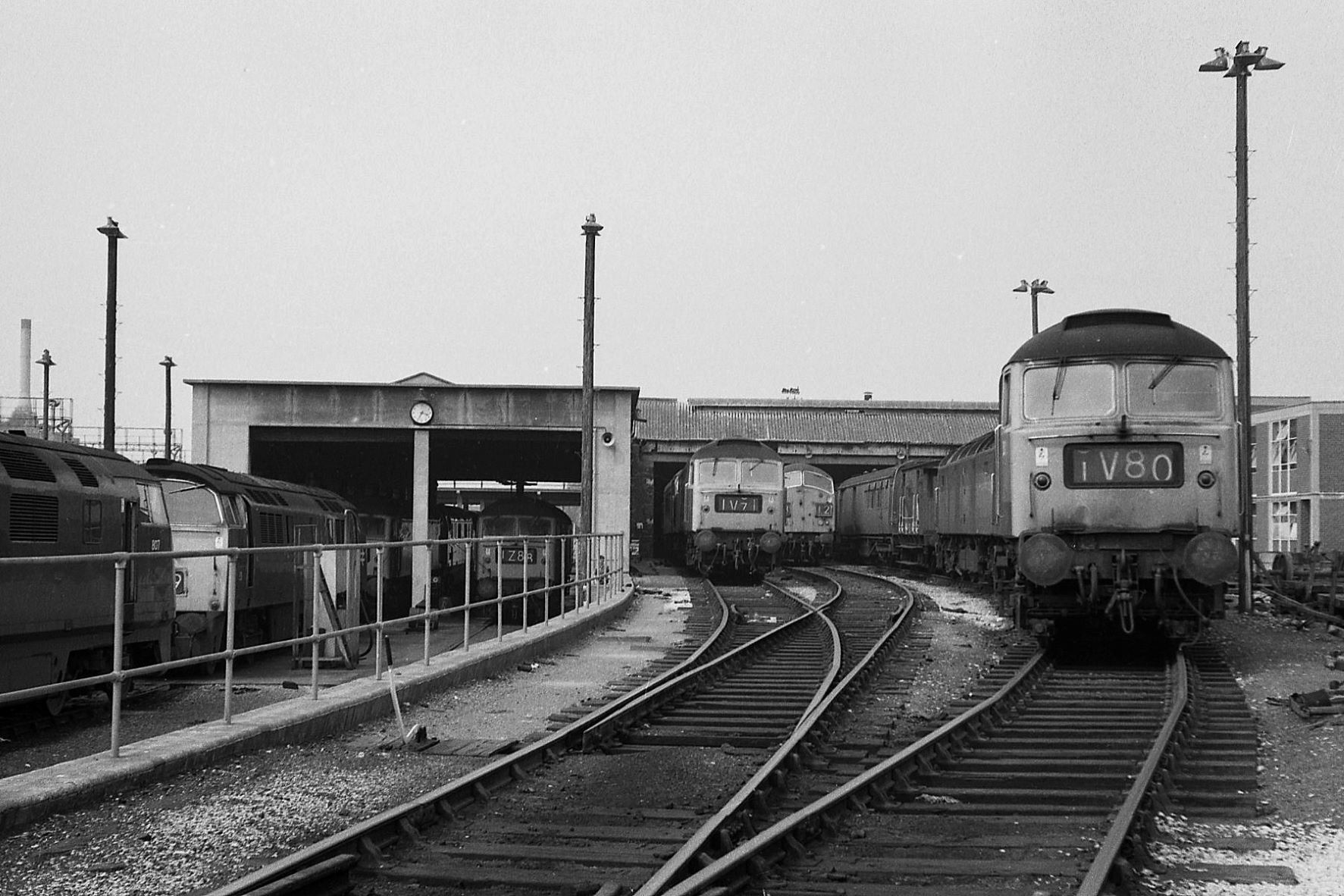 This view of Newton Abbot loco sheds shows that BR had an abundance of locos in 1971. There were two Class 42 'Warships (807 'Caradoc' and 869 'Zest') plus D1048 'WESTERN LADY' plus Class 22 6334, one 'Class 45/46 'Peak' and no less than SIX BR-Brush Class 47s on shed on 11th July 1971. Photo by Barry Gay © CC BY-NC 3.0
Many thanks to Barry for sharing his photos with us all !
DEPG NEWS – the DEPG participated in a meeting of the Partnership Development Group last week, the minutes of which will be available soon. The synopsis of the DEPG Board Meeting that was held on Saturday 27th November is being prepared and will be shared with members ASAP.
DEPG WEBSITE – we have added three new products to our webstore, all of which have a seasonal bias, so click the photos or the links below to find out more !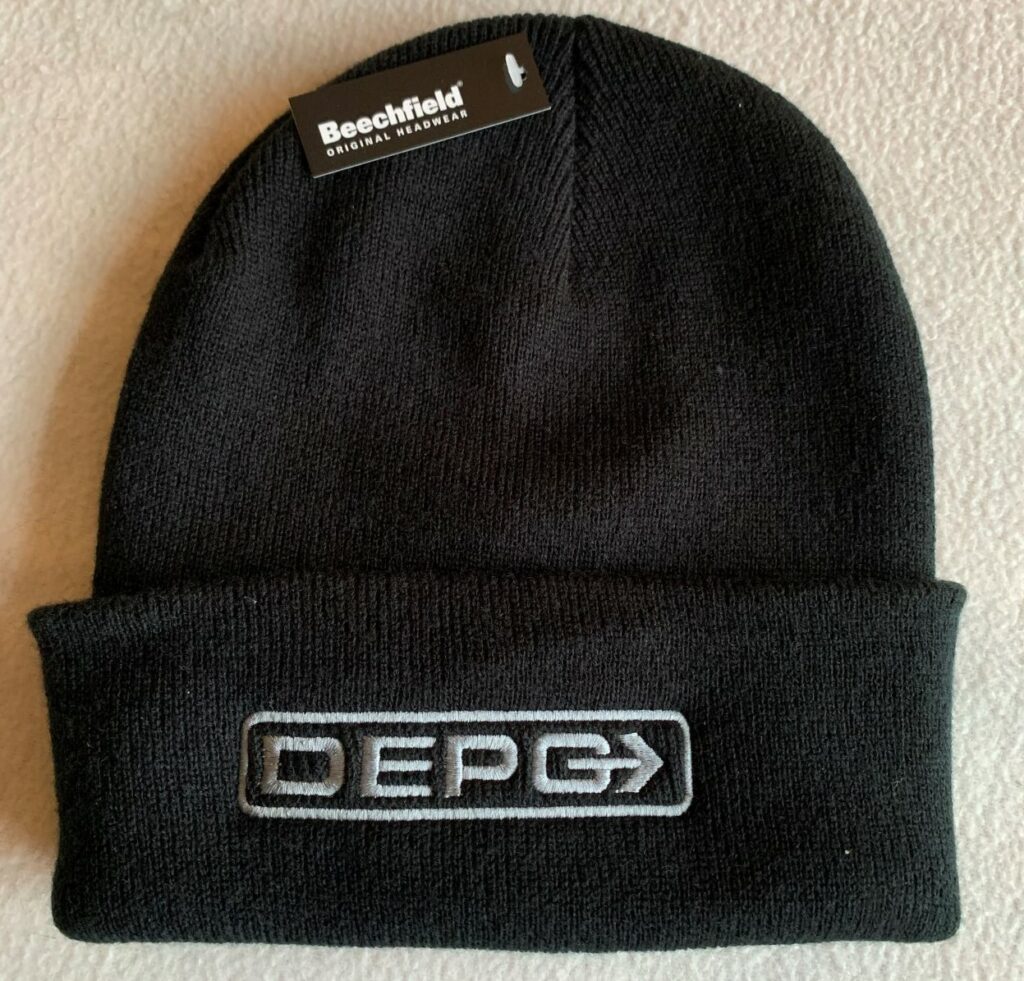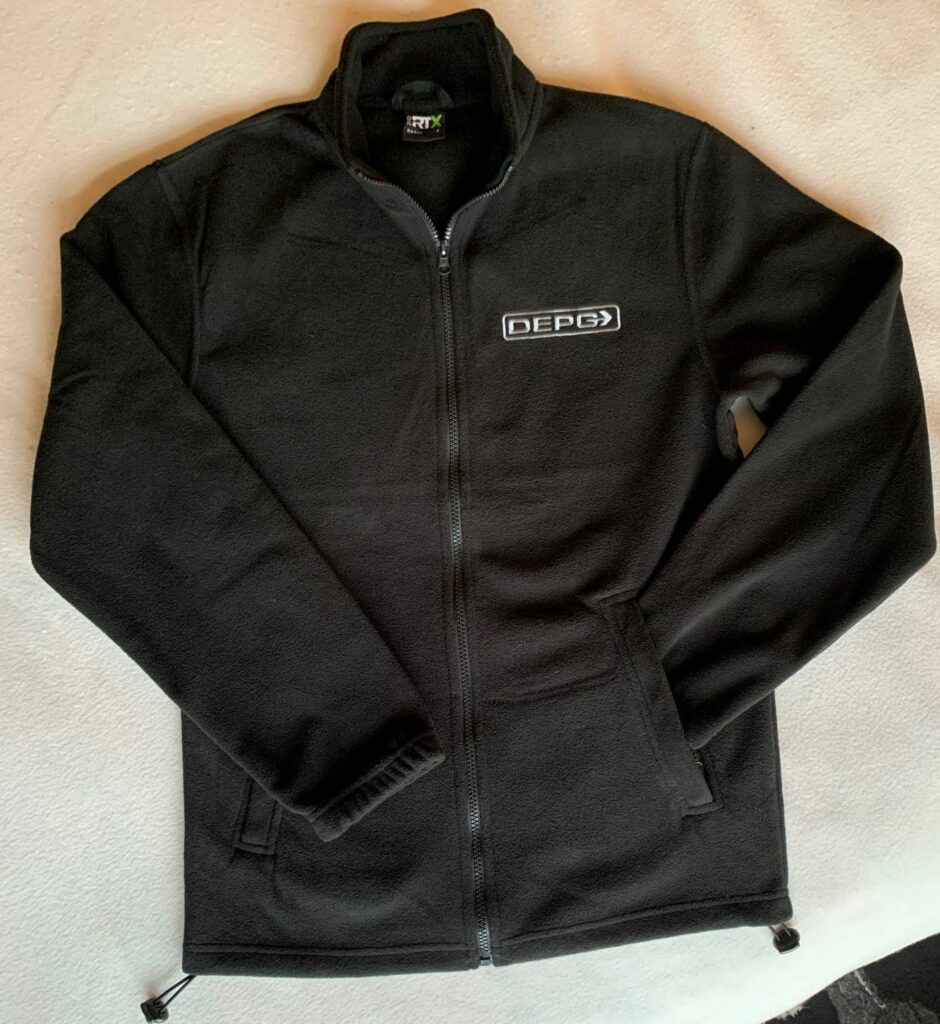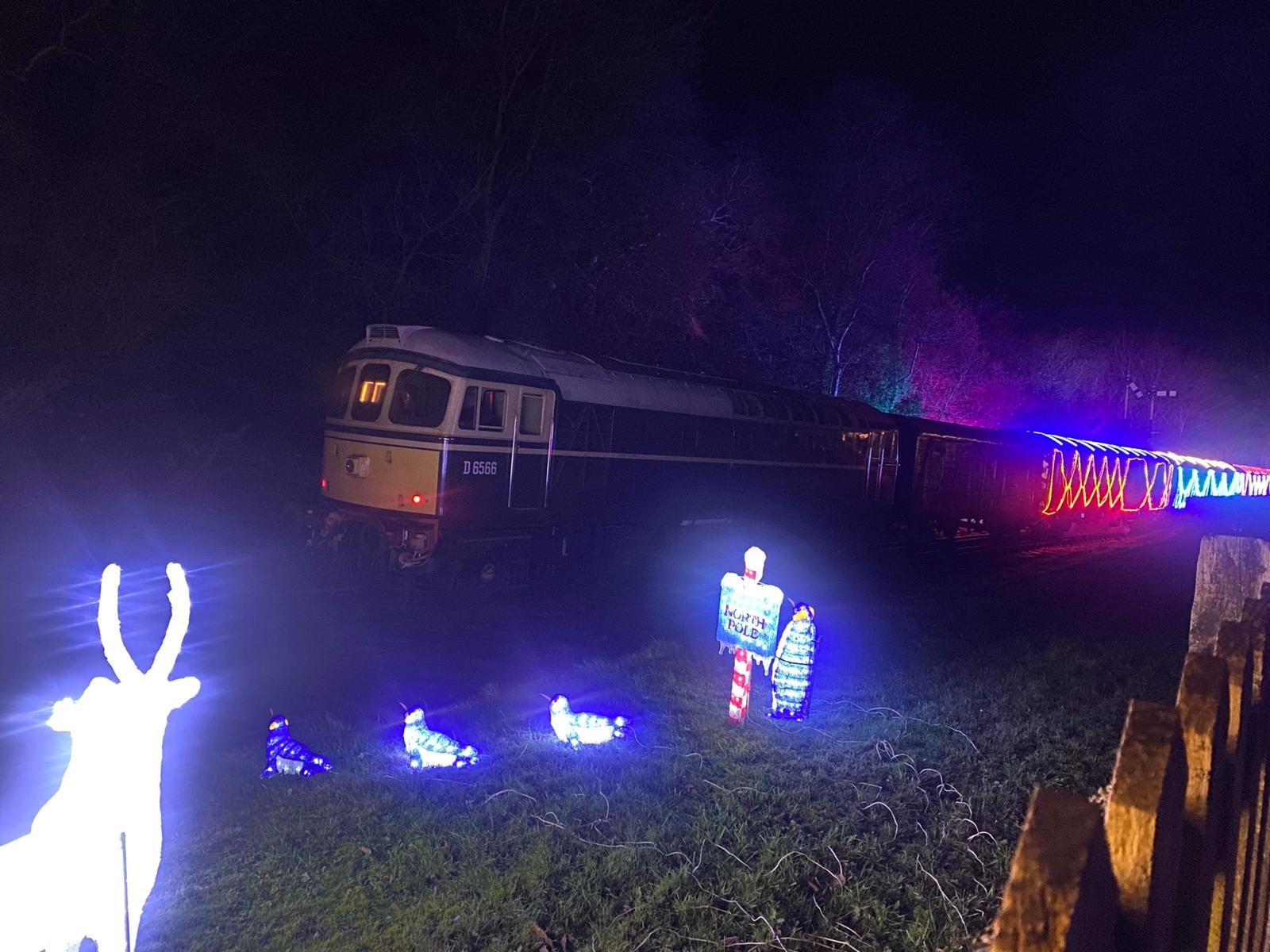 Class 33 'Crompton' D6566 (33 048) at the rear of the 'WINTERLIGHTS' special as it passes the 'North Pole' (aka Crowcombe Heathfield station) on Saturday 4th December 2021, in the presence of a reindeer and some penguins who are no doubt on vacation from their usual homes in or close to the southern hemisphere, as many of them seem to be at this time of year. Photo by Josh Brinsford © CC BY-NC 3.0
Go to previous Weekly Roundup post