We are sorry to report that the well-known railway author, journalist and photographer PETER NICHOLSON passed away on Monday 30th October 2023 at the age of 75, after a long fight with cancer.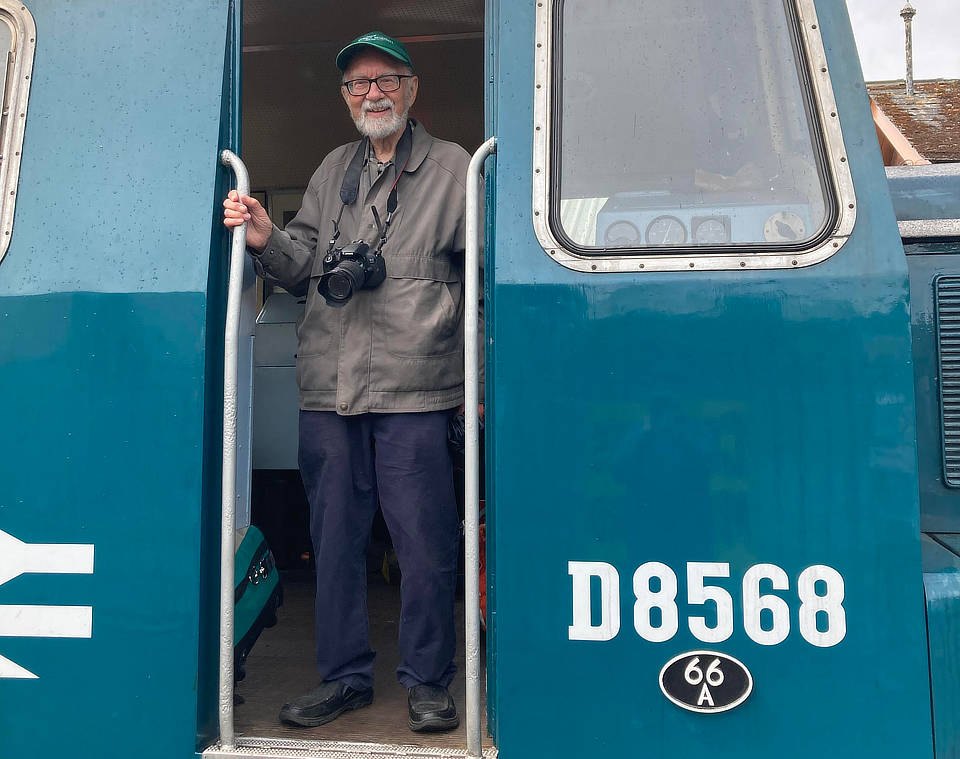 The late Peter Nicholson on board Class 17 'Clayton' D8568 at Bishops Lydeard on 18th June 2022. Photo by Josh Brinsford © CC BY-NC 3.0
Peter was a frequent visitor to all heritage railways in the course of his reporting work, but he had a soft spot for the WSR, perhaps because he lived nearby in Burnham-On-Sea and perhaps because it was the closest heritage railway where he could take his grandson, Josh Brinsford, to 'teach him the ropes'.
The pair have been a regular feature on the WSR for many years and young Josh has become established as a photographer in his own right. A search on wsr.org.uk revealed 576 of Peter's photos and 750 of more recent images captured by Josh !
There is no doubt that Peter will be sadly missed throughout the whole heritage railway movement. We send our condolences to Peter's family as they come to terms with their sad loss.
---