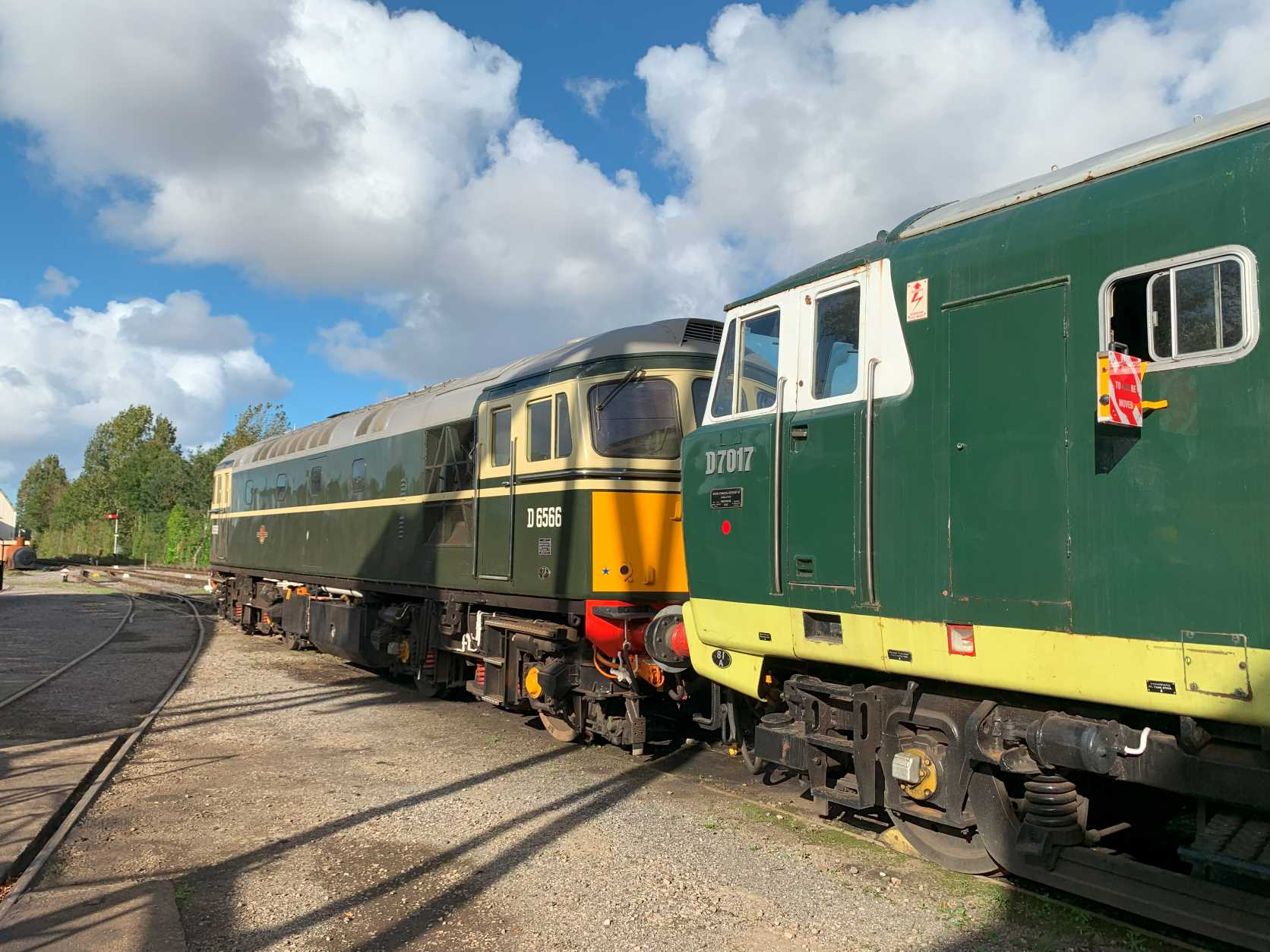 Birmingham RC&W Class 33 'Crompton' D6566 (33 048) and Beyer-Peacock 'Hymek' Class 35 D7017 were stabled together on Number 1 road at Williton on Saturday 14th October 2023. Photo by Andy Royal © CC BY-NC 3.0
Class 35 'Hymek' D7017 and Class 14 'Teddy Bear' D9526 are both booked for a test run on Saturday 21st October during which they will run from Williton to Bishops Lydeard in the company of Class 33 'Crompton' D6566 (33 048). The '14' and the 'Hymek' have both been undergoing maintenance at Williton so they are in need of a test run and they also both need to position over the pit at Westridge steam shed for underframe checks. The booked timings for this run are as follows:
     Depart Williton at 11:00 arrive Bishops Lydeard at 11:35 (D7017 leading)
     Depart Bishops Lydeard at 13:50 arrive at Williton at 14:22 (D9526 leading)
The return consist will include Class 33 'Crompton' D6575 (33 057) in place of sister D6566 (33 048).
This working depends on the locos being ready for testing and may be cancelled without notice. The departure times could be slightly earlier if the locos are ready and the signals are clear.
The webcams provide a very good way of watching the action from afar. Click this link: http://www.wsr.org.uk/cams.htm or click on the image below to go to the webcams via wsr.org.uk: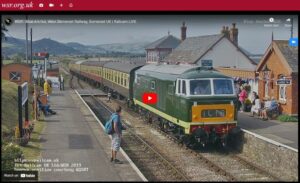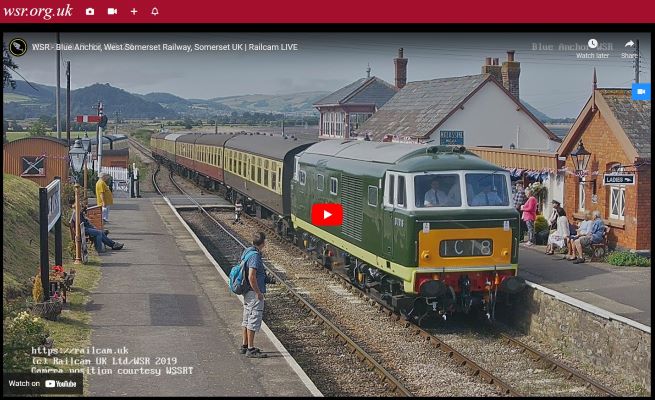 Webcams are available at Bishops Lydeard, Crowcombe Heathfield, Williton, Blue Anchor, Minehead Seaward Way and Minehead Station. Select the appropriate webcam by clicking on the blue button on the webcam page. Many thanks to Railcam UK and the WSR for providing these webcam services.
We are in need of additional engineering help to look after our fleet of elderly locomotives, so if you have such skills and would like to join the DEPG and come along to Williton for a 'taster day', then please use our CONTACT FORM so that we can get in touch with you.
Have you considered joining the WEEKLY ROUNDUP e-newsletter list? Click here for details.
Social media channels:


---