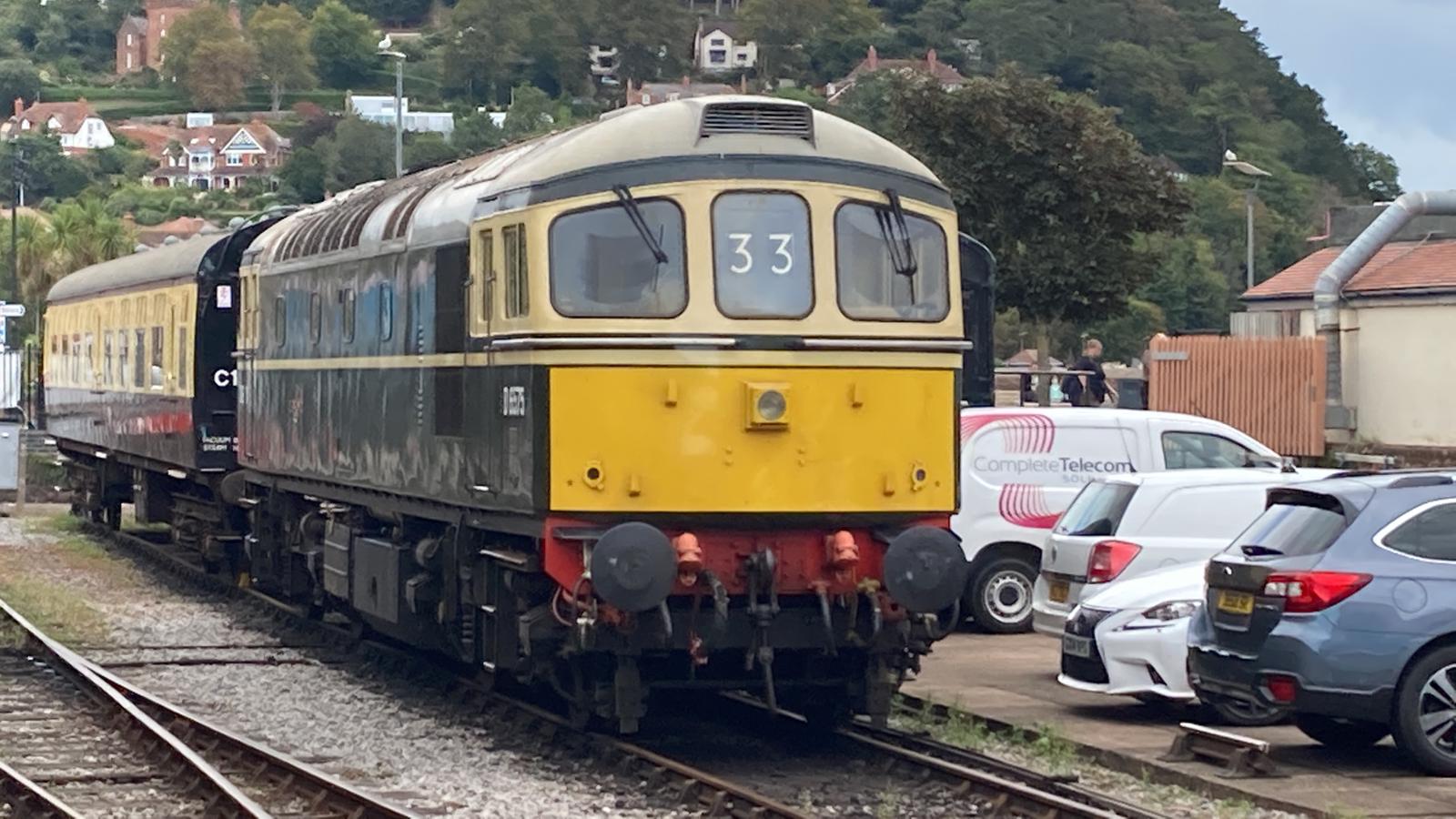 Class 33 'Crompton' D6575 (33 057) stabled in the headshunt at Minehead on Saturday 24th September 2022. Photo by Josh Brinsford © CC BY-NC 3.0
Class 33 'Crompton' D6575 (33 057) will be in action tomorrow, Friday 30th September, on a freight working from Minehead through to Bishops Lydeard and return. This is an engineering train, subject to variation according to operational requirements, so timings may differ significantly from those given below. The planned times are as follows (approx):
     Depart MD 09:00 arrive BL 10:40
     Depart BL 14:00 arrive MD 15:25
D6575 (33 057) will also be in operation on public services on Saturday and Sunday 8-9th and 15-16th October. Our DIESEL RUNNING DATES page carries the latest information on diesel-hauled public services:

D6575 (33 057) is rostered to work three DIESEL DRIVER EXPERIENCE COURSES in late October, as follows (timings not yet available):
     Saturday 22nd October
     Friday 28th October
     Saturday 29th October
The webcams provide a very good way of watching the action from afar. Click this link: http://www.wsr.org.uk/cams.htm or click on the image below to go to the webcams via wsr.org.uk: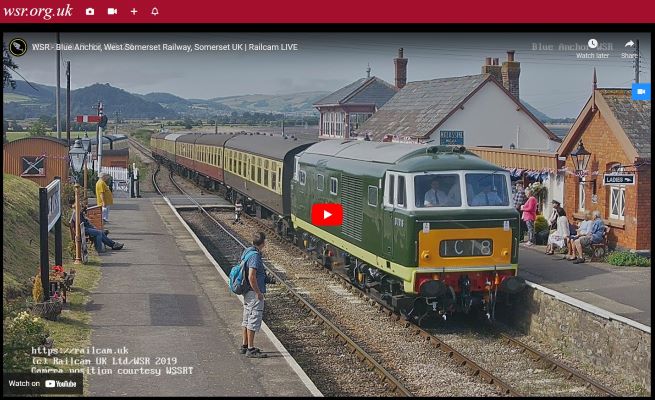 Webcams are available at Bishops Lydeard, Crowcombe Heathfield, Williton, Blue Anchor, Minehead Seaward Way and Minehead Station. Select the appropriate webcam by clicking on the blue button on the webcam page. Many thanks to Railcam UK and the WSR for providing these webcam services.
Have you considered joining the WEEKLY ROUNDUP e-newsletter list? Click here for details.
Social media channels:


---